FIU detection dogs earn COVID-19 certification just in time to work the South Beach Wine & Food Festival®
The detection dog team is first in the U.S. to gain certification specific to COVID-19
---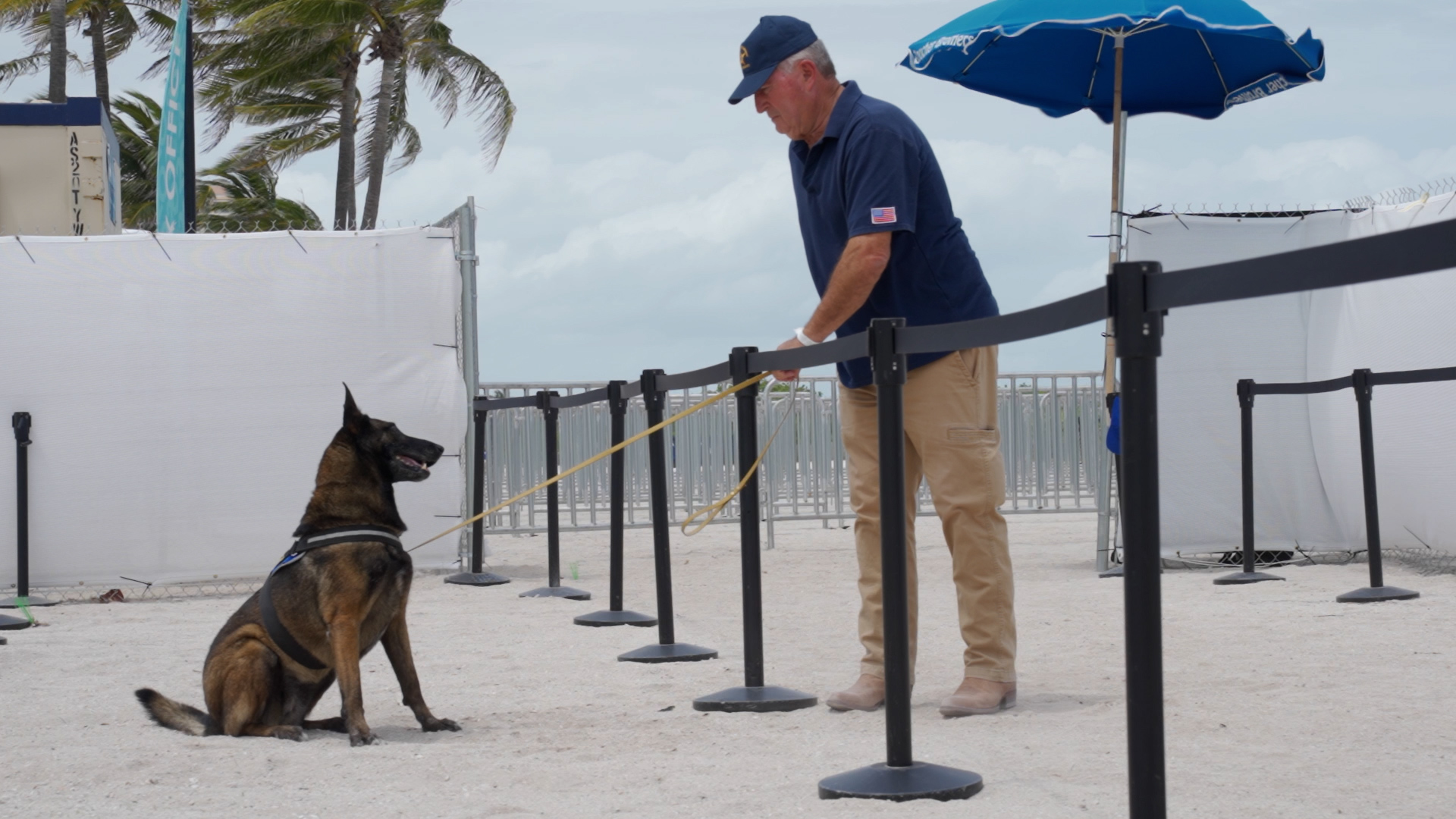 A team of certified COVID-19 detection dogs will work the crowd at the Food Network & Cooking Channel South Beach Wine & Food Festival presented by Capital One (SOBEWFF®). The dogs, trained by researchers at FIU's International Forensic Research Institute (IFRI), are the first in the country to gain certification specific to COVID-19.
 
Four dogs were trained at IFRI to identify the odor produced by metabolic changes in those infected with the virus. The dogs, Cobra, OneBetta, Mac and Hubble, have been certified by a panel of external examiners, based on the strict protocols established by the Scientific Working Group on Dog and Orthogonal Detector Guidelines (SWGDOG). The dogs, which have been working on the FIU campus since January, were originally put to work to detect COVID-19 on surfaces as part of the university's COVID-19 safety measures.
 
Cobra and OneBetta are being deployed at entry points at select SOBEWFF® venues. Guests who elicit a positive response from the working canines will be offered a rapid COVID-19 test on site.
 
IFRI has decades of experience researching detector dogs and identifying specific odor chemicals that dogs alert to in a wide variety of applications including very low levels of microorganisms, as well as accelerants, currency, drugs, explosives, human scent, mold and fungus. 
 
"Because of the research undertaken previously, we knew we could apply our proven research methods to the canine detection of COVID-19 providing a valuable tool to protect the community," said FIU Provost and Chief Operating Officer Kenneth G. Furton, who founded IFRI and has chaired several national groups producing national standards for Dogs and Sensors since 2004.
 
Proceeds from the festival benefit the FIU Chaplin School of Hospitality & Tourism Management.