Some artists spend their entire careers searching for a gallery to represent them and display their work. And when they finally reach this seemingly impossible goal, many times it can be everything but smooth sailing – especially with no prior gallery experience to guide them.
But in a move that can possibly change the lives of FIU's emerging artists, the College of Communication, Architecture + The Arts (CARTA), with the support of the Berkowitz Contemporary Foundation, opened a student-run art gallery in Miami Beach.
The gallery – located in the heart of South Beach and a mere two blocks away from Miami's most anticipated and largest art fair, Art Basel – officially opened its doors to the public on Tuesday, May 25, with an inaugural exhibition, Emergence: The process of coming into.
The exhibition featured a diverse mix of contemporary art by six Department of Art + Art History graduate students and Berkowitz Scholarship recipients.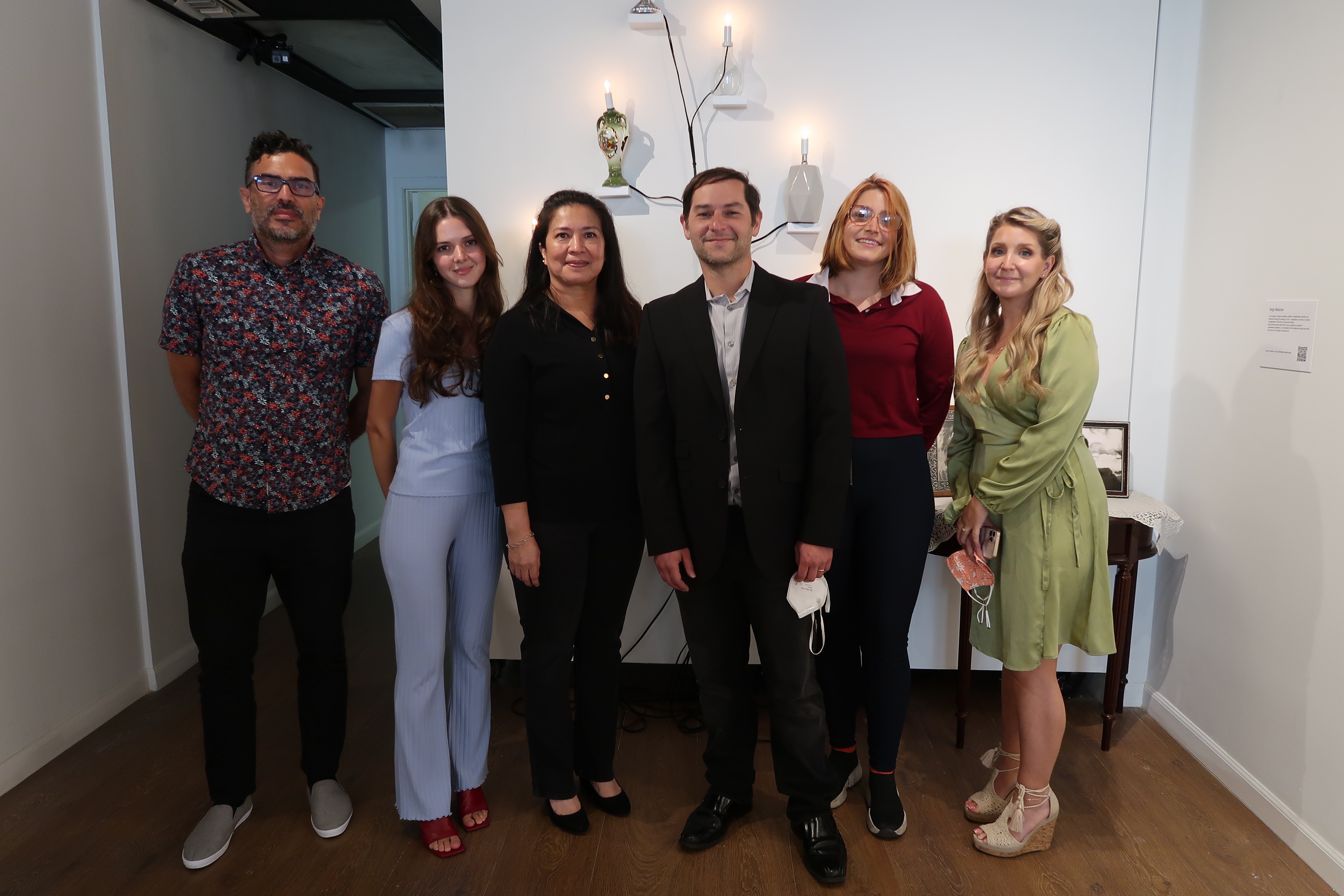 "CARTA's student-centered mission is to develop and sustain quality and inclusive experiential learning opportunities that prepare students for meaningful careers," said Brian Schriner, dean of CARTA. "This includes creating opportunities for students to collaborate with other students, faculty, community and employers while they 'learn-by-doing.'
"Our launching a student-run visual arts gallery – in Miami Beach – provides our visual art students with those critically important opportunities to create, exhibit, curate and even sell their artwork."
And sell they did! On the first night of the gallery's grand opening, artist and current Master of Fine Arts in Visual Arts student Elizabeth Pino sold her very first painting – the Vessel.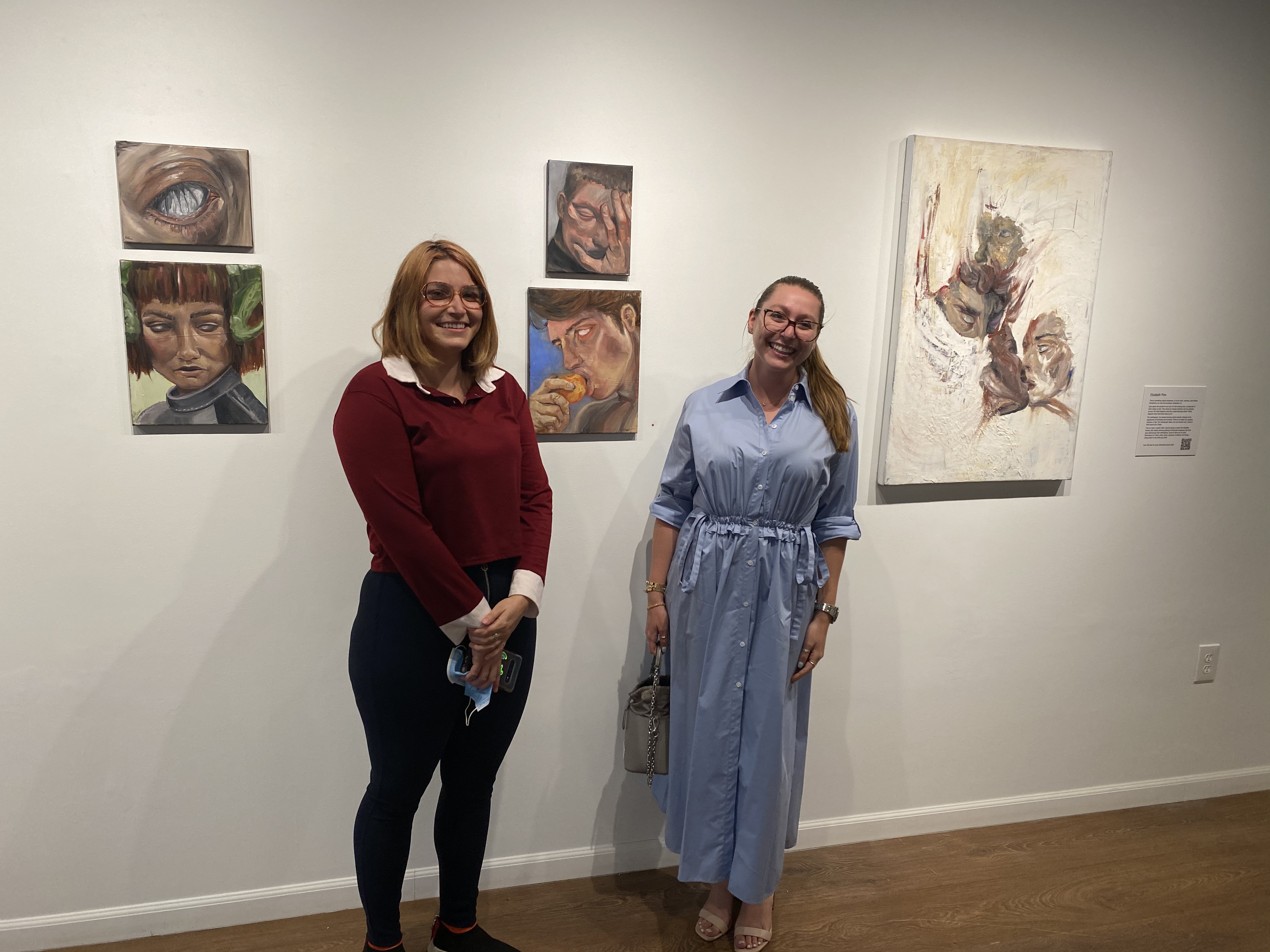 "It is such a privilege to have a space to show your work as an artist, and it is not something that you come by easily," Pino said. "I think this art gallery is going to be a great opportunity for art students because we are going to learn so much that we cannot learn in class."
The vision for the gallery was born from Schriner's and Berkowitz Contemporary Foundation president Chloe Berkowitz's desire to give art students the opportunity to learn the business side of the art world.
"There was a very important conversation I had with the dean about bridging the gap between artists and artists in the workforce," Berkowitz said. "We spend all this time teaching them to hone their craft, but no one is teaching them how to read a contract, how to hang a painting properly or how to do tax write-offs for their supplies. There are so many things that go into being a successful artist, so this program is a really beautiful and important segue for these students to become artists in the workforce."
Aside from the day-to-day business dealings, students will also be fully immersed in working with visitors, fellow artists, collectors and publishers through a series of ongoing seminars.
"This opportunity is a gamechanger for FIU and for these students," said David Chang, gallery curator and chair of the Department of Art + Art History. "This is FIU's first storefront gallery and its location is vital to the success of the program."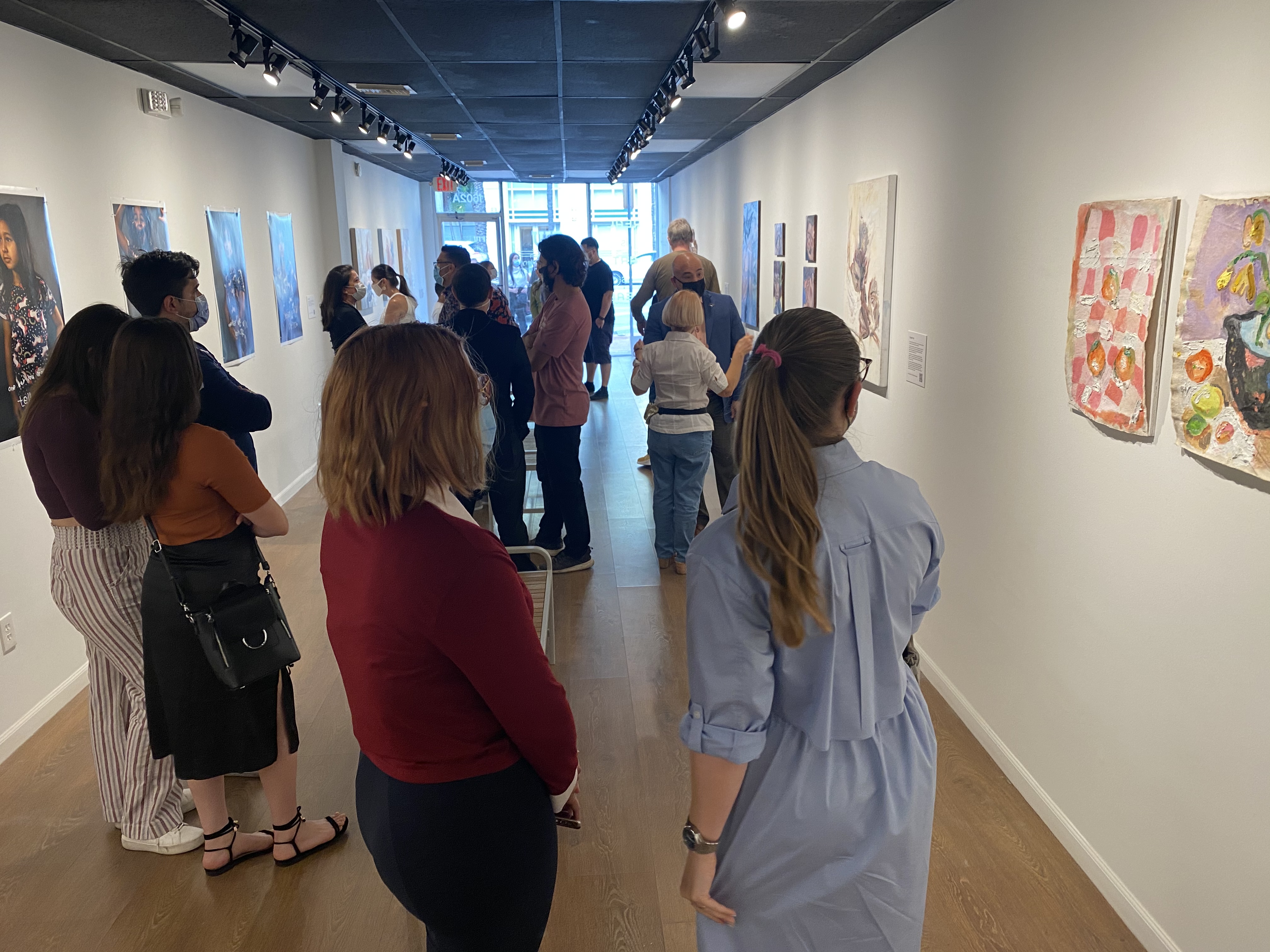 According to Chang, the gallery's prime location is already attracting a ton of foot traffic, including collectors and other artists, giving students direct access to and engagement with other design professionals in the area.
The Miami Beach Visual Arts Gallery is free and open to the public on Wednesdays – Fridays from 2 p.m. – 7 p.m. and Saturdays from 11 a.m. – 4 p.m., and the inaugural exhibition will be on view through July 1.