FIU partners with Barnes & Noble College to provide affordable book package to students
---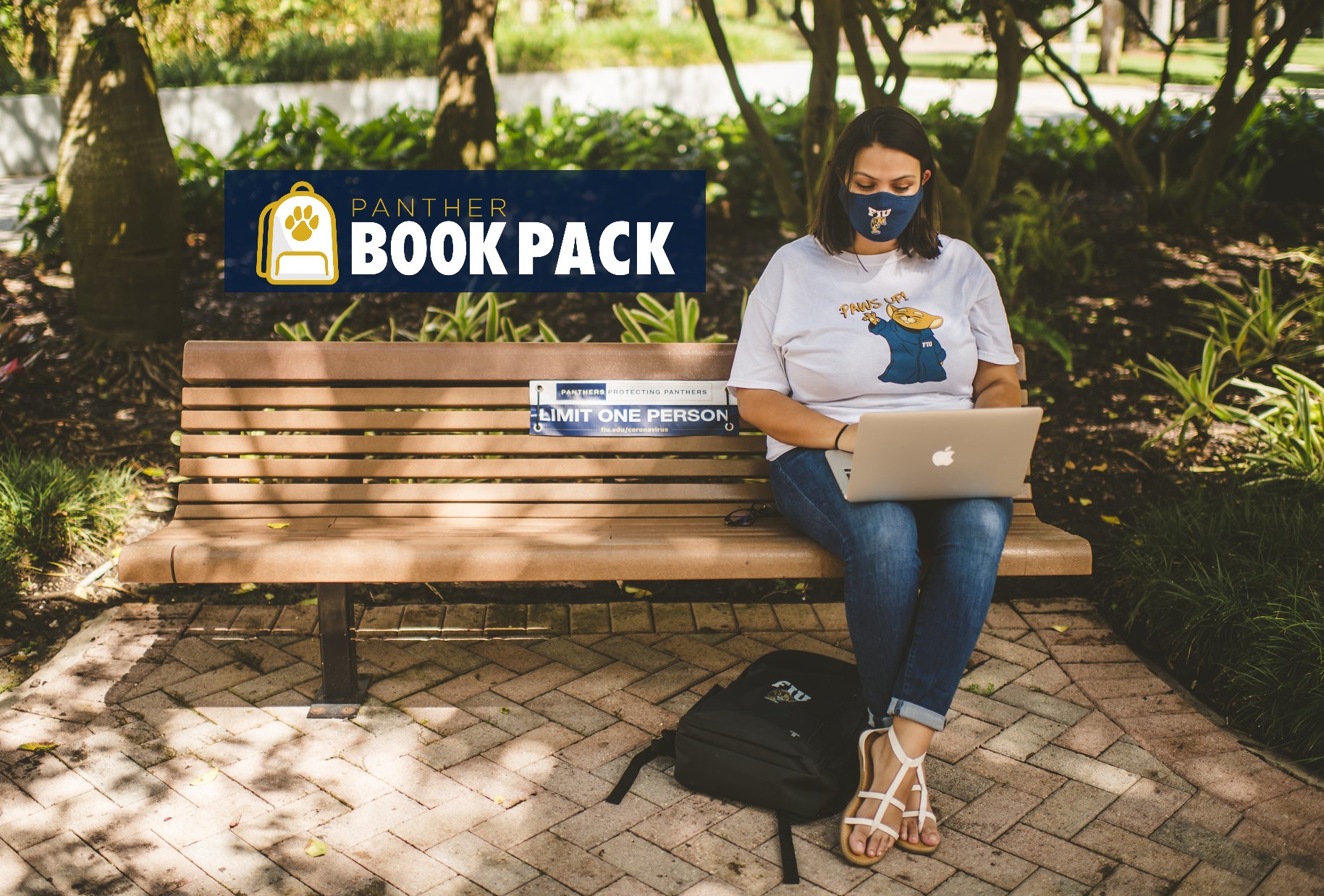 Florida International University has partnered with Barnes & Noble College to launch the Panther Book Pack, bringing students an innovative, cost-effective alternative to purchasing books. Panther Book Pack will allow undergraduate students to rent all required course materials for a reduced, per semester subscription charge. It is anticipated that the Panther Book Pack can generate considerable savings to FIU undergraduate students.
 
"At our FIU, we want all our students to succeed in the classroom and beyond, and we are committed to providing them with all the resources needed to ensure they achieve their dreams," said FIU President Mark B. Rosenberg. "With this partnership, we are giving our students yet another resource, one that is accessible, affordable and high-quality, as they move forward in their academic journey."  
 
Beginning Fall 2021, FIU students will receive access to all instructor-required course materials prior to or on the first day of class for a subscription charge of $20 per undergraduate credit hour. For full time students taking 15 credits, this subscription model offers a total cost of $300, which will be added to their FIU student account. This is an approximate 50% savings over the $675 per semester that FIU estimates students spend on course materials on average. Students who do not wish to participate may opt out of the program for the semester and will not be charged.

Elisabeth Nylander, deputy chief of staff of FIU's Student Government Association, says the beginning of the semester is financially stressful for many students who pay for class materials before their financial aid and scholarship funds come in. 

"My scholarship funds don't come in until the add/drop period for classes is over, which means the only way to get started on class assignments on time is to pay for my materials out of pocket," Nylander said. "This program allows for costs to be directly covered through my FIU account. I think it will make the beginning of the semester - arguably the most expensive time of year for students - a lot less stressful."
 
The Panther Book Pack will help bridge the learning gap that often occurs at the beginning of a semester when individual students do not have their course materials on time. Additionally, the program increases student equity, by making course materials affordable and readily available for more students.
 
"Textbook affordability is a key component to keeping costs down for our students, which is a high priority of the Board of Governors," said Marshall M. Criser III, chancellor of the State University System of Florida. "We are thankful for FIU's leadership and grateful that Barnes & Noble has joined the System on this critical initiative."
 
With nearly 50,000 undergraduate students enrolled per year, FIU is the largest university to partner with Barnes & Noble College on a complete access initiative. In the State University System of Florida, FIU is leading the charge with this textbook affordability initiative, being the first in the system to provide this model across all undergraduate courses.
 
"We look forward to working with our longtime partners at FIU to implement the Panther Book Pack this fall, driving substantial savings and convenient, first day access to course materials for students," said Michael P. Huseby, CEO and chairman at Barnes & Noble Education. "FIU has long been at the forefront of driving down costs for students, and this new model of course material delivery will further demonstrate their commitment to advancing affordability across Florida state universities and colleges."

For additional information and updates about Panther Book Pack please visit bookpack.fiu.edu.
 
Panther Book Pack is powered by the Barnes & Noble College First Day® Complete model. For more information, visit www.bncollege.com.