5 new mentor professors join the Panther family
The faculty members are part of AWED's Mentor Professor Program, which seeks out faculty successful within their field who also have a proven commitment to mentoring women and underrepresented minority students.
August 20, 2021 at 4:30pm
---
The Office to Advance Women, Equity & Diversity (AWED) will add five more mentor professors to the university starting in the Fall 2021 semester as part of the Mentor Professor Program, an ongoing initiative to recruit excellent faculty who have an outstanding scholarly record and a history of mentoring minorities, particularly Hispanic and Black students.
"We were so inspired by the commitment to diversity these faculty members expressed in their diversity statements and their mentorship trajectories, and are honored they have chosen to join the Panther family. Furthermore, I am thankful to President Rosenberg and Provost Furton for giving the Mentor Professor Program their full support, as we strive to increase faculty diversity at FIU," said Suzanna Rose, associate provost for the Office to Advance Women, Equity & Diversity.
Meet the new mentor professors:
Brian Barker, hospitality, assistant professor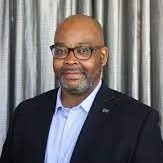 Brian Barker has been appointed the first endowed Diversity, Equity, and Inclusion Professor of FIU's Chaplin School of Hospitality & Tourism Management. Professor Barker has more than 13 years of hospitality experience, including a leadership role at the Four Seasons Miami, where he helped the hotel attain the prestigious AAA Five Diamond Award.
His objective at Chaplin School will be the creation of a DEI course and a national hospitality DEI Alliance. The Alliance will be the leader in promoting diversity, equity, inclusion education and action to elevate an ethos of belonging and accountability across the hospitality ecosystem with the vision of building and inspiring the next generation of diverse and inclusive leaders. Professor Barker is currently a full-time Ph.D. candidate in hospitality management at Iowa State University.
Hakima Bessaih, Ph.D., professor, mathematics

Bessaih will come to FIU from the University of Wyoming, where she was awarded the College of Arts and Sciences' Extraordinary Merit in Research Award in the Spring of 2020. Her research interests include stochastic partial differential equations with applications in fluid mechanics, random dynamical systems, and stochastic processes. She holds a Ph.D. from the Scuola Normale Superiore of Pisa and a master's degree from the University of Algiers.
Bryan Dewsbury, Ph.D., associate professor, biological sciences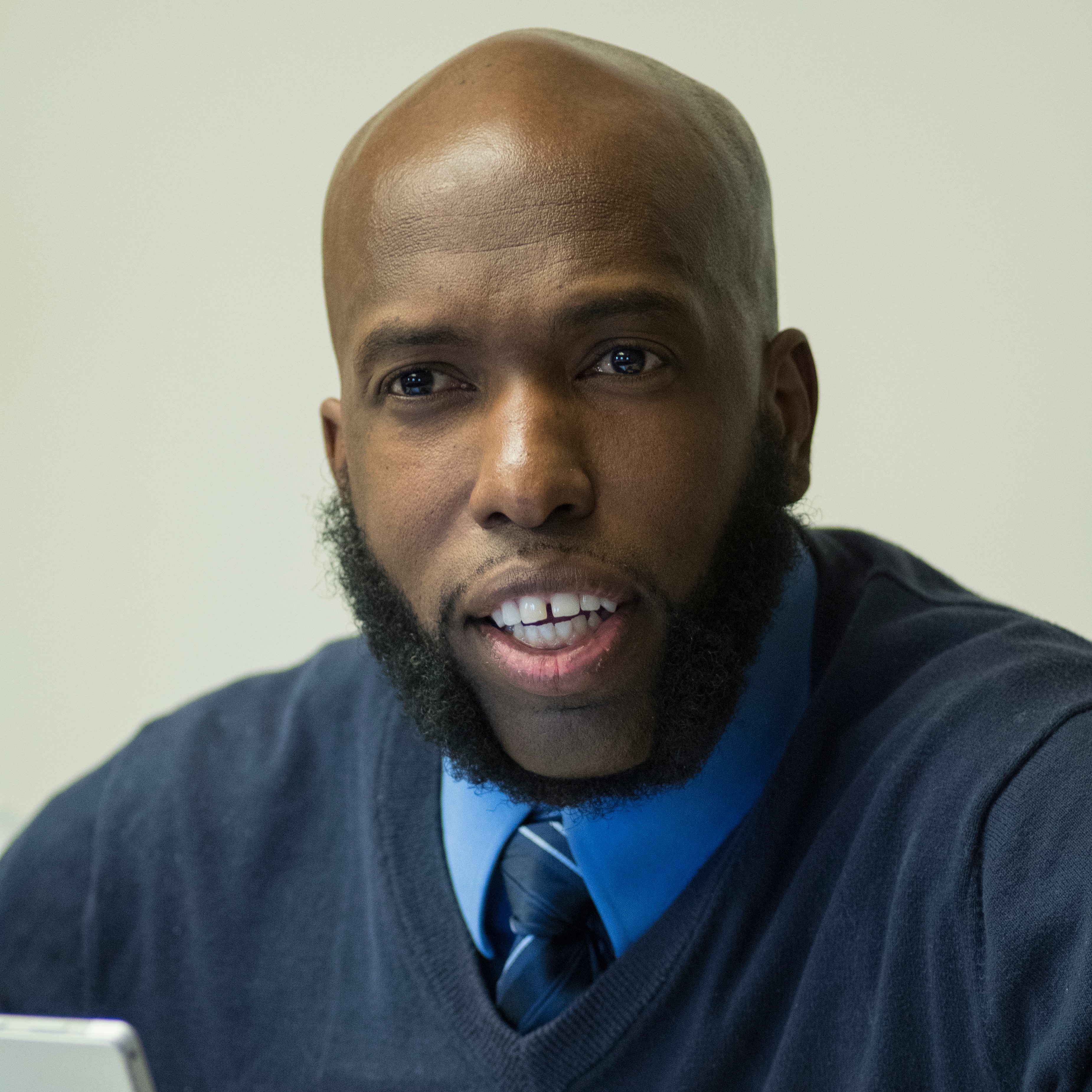 College of Arts, Sciences & Education alumnus Dewsbury will be returning to FIU as a faculty member after earning both his Ph.D. and master's degree in biology at FIU. After graduating with his doctoral degree, Dewsbury joined the University of Rhode Island's Department of Biological Sciences, where he received the 2019 Faculty Award for Excellence in Diversity. In addition to teaching during his time at the University of Rhode Island, he focused on projects involving the role of social belonging in academic achievement and inclusive teaching and curriculum design.
Kirsten T. Edwards, Ph.D., associate professor, educational policy studies

Edwards hails from the University of Oklahoma, where she was recognized with the College of Education's Graduate Mentoring Award and Women's and Gender Studies Faculty Award. Her research merges philosophies of higher education, college curriculum, and pedagogy, focusing on the ways global racial asymmetries, context, and sociocultural identity intersect to influence teaching and learning in postsecondary education. She holds a Ph.D. in Higher Education from Louisiana State University and a Master of Public Administration from Southern University in Baton Rouge.
Deidra Hodges, Ph.D., associate professor, electrical and computer engineering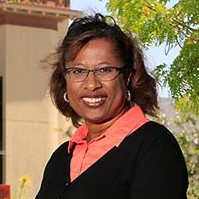 Hodges is a former U.S. Navy Officer, coming from the University of Texas at El Paso. She specializes in photovoltaics and solar energy research with extensive knowledge of radiation detection devices. In addition to her military experience, Hodges also has experience in private industry, formerly as an engineer for companies like IBM and Lockheed Martin. She earned her Ph.D. in electrical engineering at the University of South Florida and her master's degree in the same field from Columbia University.
In addition to these five new faculty members, the university added two STEM Mentor Professors in Fall 2018: Daniela Radu, Ph.D., associate professor of mechanical and materials engineering, and Svetlana Roudenko, Ph.D., professor of mathematics.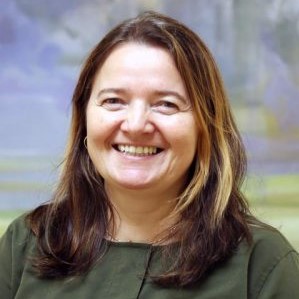 Since joining FIU, Radu won a $3 million grant from NASA to create and lead the Center for Research and Education in 2D Optoelectronics (CRE2DO). The award was granted through the NASA Program for Minority University Research and Education Project – Institutional Research Opportunity (MIRO), which focuses on engaging women and minorities in NASA research. Most recently, she was awarded $3.78 million to launch the NSF PREM Center for Innovations in Materials, Processes, and Applications for Quantum Technologies (NSF PREM IMPAQT), which aims to foster student training and mentoring in quantum science, with a focus on the inclusion of underrepresented minorities and women.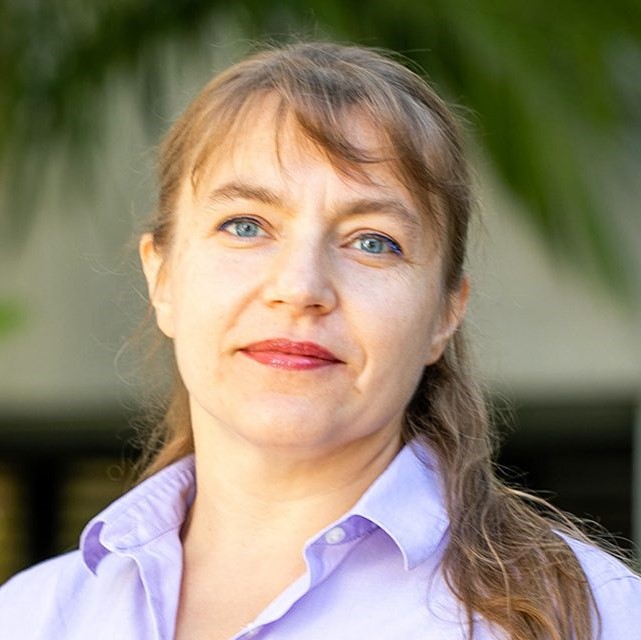 In her three years at FIU, Roudenko has been awarded more than $1 million in NSF grants, including funding specifically dedicated to expanding research, education, and training opportunities for underrepresented minorities. This summer, she launched FIU's first-ever NSF-funded Research Experience for Undergraduates (REU) Program in applied math, in which 43 percent of participants identified as female and 50 percent as Hispanic. She also serves as the graduate program director of the Applied Math Ph.D. program where 85 percent of students are underrepresented minorities with a significant representation of female students, an outstanding achievement for math or any type of STEM program.
All seven faculty members will participate in FIU's NSF-funded ADVANCE Institutional Transformation Projects that focus on increasing faculty diversity and inclusion, mentoring, advocacy, and leadership activities.