When success seems unlikely, Anindya Kundu believes it should become the only option.
The assistant professor of educational leadership joined FIU this fall with a plan to disrupt the common belief that some people don't have what it takes to succeed in educational spaces. Kundu studies success cases in young people, particularly racial minorities from low-income backgrounds, to highlight possibilities. He believes if students are provided the right types of cultural and social support, then success for all students should be possible.
As a second-generation American, Kundu experienced life in both lower-income neighborhoods and wealthier suburbs as a kid. His family's social mobility was a result of his father's career successes as an engineer. His parents had left India to pursue the American dream and provide their children with a strong education and career path. Kundu packed his bags and left his family's home in Portland, Ore. to head to college at the University of Chicago. Originally wanting to be a lawyer, Kundu changed his mind after watching his sister navigate law school. He decided his passion lied with working against inequality in America.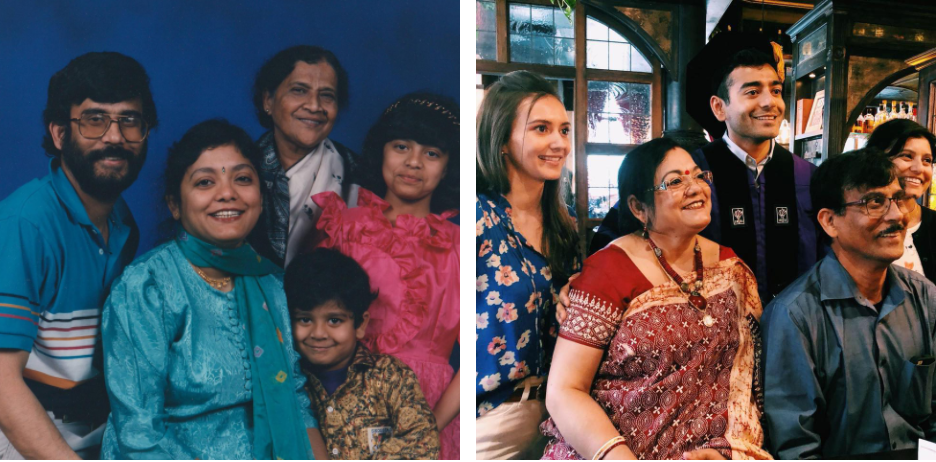 "Going to college in Chicago really opens your eyes up to that," Kundu said. He described how University of Chicago is an extremely well-resourced institution, nestled within the South Side of Chicago, which is often deplete of resources.
While pursuing his bachelor's in Law, Letters and Society, Kundu got involved in a research project on gun violence and schools in Chicago. The experience made him realize he wanted to do research and maybe go into academia. He worked as a researcher collecting data on youth detainees and monitoring the admissions process at Cook County Juvenile Detention Center – the largest juvenile detention center in America. He realized that even the kids who were detained there were bright, but lacked opportunity.
With experience under his belt, Kundu headed to New York to earn a Ph.D. in Sociology of Education from New York University. Under the guidance of Pedro Noguera, Kundu looked at adding a social perspective to grit – a combination of your passion for learning, perseverance at task and purposeful activities. The idea behind Kundu's recently published book "The Power of Student Agency" came from his dissertation research.
"I was drawn to write a book ideally that would be useful for education practitioners, leaders, parents and students," Kundu said. "The book is broken up into sections for people that might find it useful." The book went on to become a finalist for the 2021 Association of American Publisher's PROSE (Professional and Scholarly Excellence) Award.
When Kundu speaks about student agency, people listen. Sometimes millions of people. Kundu joined the TED Residency program – an incubator for breakthrough ideas – in 2017. He spent 14 weeks in the TED headquarters in New York City collaborating with other TED residents. At the end of the program, Kundu gave his first TED talk on student agency. In 2019, he joined the residency program again, this time as an alumni mentor.
"The second time, I had the opportunity to talk about something I thought was equally if not more important – the opportunity gap in U.S. public education," Kundu said.
His talk has garnered nearly 2.5 million views, making it the fifth most popular talk of 2020.
"Not everyone considers research or academia to be a position of potential to influence public discourse, but I think I have enough training and evidence-backed research to say something important," Kundu said. "My job gives me the platform to do so. FIU is really supportive of that."

With just three months shy of a decade in New York, Kundu, his wife, and their newborn twins moved to Miami. Kundu wants his work to have a wider reaching impact. He wants to influence practice and policy positively, something he believes he can do in Miami by working directly with communities. After all, his research is all about helping students navigate social, cultural, institutional and economic obstacles to beat the odds. For someone like Kundu, there may be no better place than a minority-majority city that is home to the fourth largest school district in the nation.