High school students jumpstart their resumes with FIU internships
August 19, 2021 at 1:45pm
---
Changing the lives of children suffering trauma and living in underserved communities seems like an impossible task—but for Nicole Gazol, nothing seems impossible.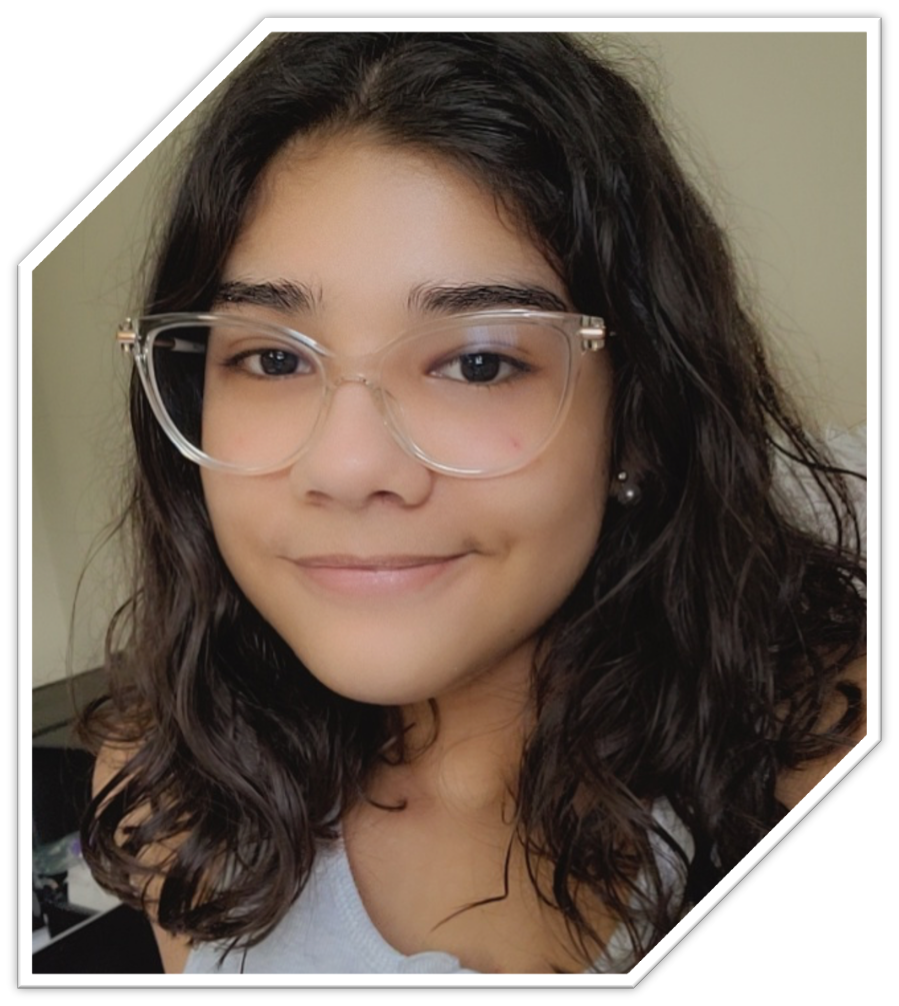 This summer, Gazol worked with FIU's Steven J. Green School of International and Public Affairs' Religious Studies program to tackle children's trauma through supportive, meditative techniques. Her goal with the meditative techniques was to help these children better understand their emotional needs to process their trauma rather than internalizing it and acting through violence later in life.
 
 Gazol is a high school senior at Miami Sunset Senior High School who just finished her project at FIU through Miami-Dade County Public Schools' (MDCPS) Summer Youth Internship Program (SYIP). 
"With the SYIP, I had the opportunity to participate in a community activity with my peers at FIU's Religious Studies program to help children understand their emotions while gardening and learning about the Jain religion," Gazol said. "This opportunity has helped me grow both professionally and personally, and it has been a great learning experience for me."
SYIP is a five-week, work-based learning experience hosted by MDCPS that provides high school students with hands-on projects, tasks and experiences to help them better prepare for life post-graduation. Students are matched with different internship sites throughout the county based on their interests and aspirations, such as FIU's Religious Studies Program, the Chaplin School of Hospitality & Tourism Management, and the Office of Engagement.
"It's been a pleasure working with Nicole and the SYIP at FIU. SYIP has done a wonderful job of supporting both myself and Nicole to successfully navigate a virtual internship," said Dr. Iqbal Akhtar, an associate professor in the Steven J. Green School of International and Public Affairs' Religious Studies and Politics & International Relations programs. "It was wonderful to have Nicole come out to Brownsville and work with our community to see the connection between research on youth and meditation while learning about the Jain perspectives on non-violence."
Through a collaboration with the Talent Development Network (TDN), SYIP gave organizations across Miami-Dade County, such as FIU, the opportunity to work with and train our future workforce for careers in technology, marketing, public administration, hospitality and much more.
"TDN works on behalf of our region's seven educational institutions to mentor students and assists them in developing valuable skills for their futures," said Alina Parbtani, director of TDN. "By engaging with local businesses, we're able to help our students land PAID internship opportunities with hands-on learning experiences during their college journey to really help them prepare for their future ahead."
Do you know a future Panther who's ready to add SYIP to their resume? Are you looking for a paid internship opportunity for yourself? Refer your future Panther to MDCPS' SYIP or land your dream internship opportunity via TDN.