It's National Coffee Day: New FIU class explores the expanding coffee, tea and non-alcoholic beverage industry
September 29, 2021 at 12:00am
---
Whether you love the smell of freshly brewed coffee and must have a cup first thing in the morning or partake in the Miami ritual of a cafecito at 3:05 p.m. every day, there's something about coffee that draws us in, creates camaraderie and gives us the pick me up— and the caffeine — to finish the rest of the workday.
That's why so many FIU students are signed up for a brand, new class at the Chaplin School of Hospitality & Tourism Management called The Business of Coffee, Tea and Non-Alcoholic Beverages. The 16-week class focuses on the non-alcoholic beverage production and merchandising market, which according to statistics is a trillion-dollar a year business.
Non-alcoholic beverages are those that contain less than 0.5% alcohol. They include coffee, tea, water, energy drinks, juice and soft drinks. According to the Statista Consumer Market Outlook, the global non-alcoholic drinks market will increase to $1.44 trillion by 2025. It's one of the fastest-growing segments of the hospitality industry in the United States.
"I had a curiosity about the food and beverage world," said senior Celia Yuen, a marketing major in The College of Communication, Architecture + The Arts (CARTA). "This was a new class, so I thought I would try it ,and I was pleasantly surprised."
"Forty percent of the population don't drink and their daily beverage is coffee or tea," said John Noble Masi, FIU hospitality advanced culinary management professor and one of the professors who helped developed the class in partnership with LavAzza Coffee. "The Chaplin School has done an amazing job on the spirits and alcoholic beverage front, so what better place to start in the non-alcoholic world than this class and a partnership with LavAzza to help students further their management track in this expanding field," he added.
The independent study class is open to any student. Modules include a weekly guest speaker, but also a lot of hands-on learning. In fact, just this week students were tested and received their LavAzza-certified barista certificates after making both a cappuccino and a latte for a grade. The coffee module and barista certification by LavAzza and FIU happen to fall on National Coffee Day and International Coffee Day, the fake-brewed, yet much-celebrated national holidays.
For hospitality undergraduate and coffee aficionado Anthony Villegas, the class and getting certified were a "no brainer."
"I'm kind of a foodie. It's a fun class and you get to drink coffee. I definitely recommend it to others, especially since the certification goes to your resume," he said.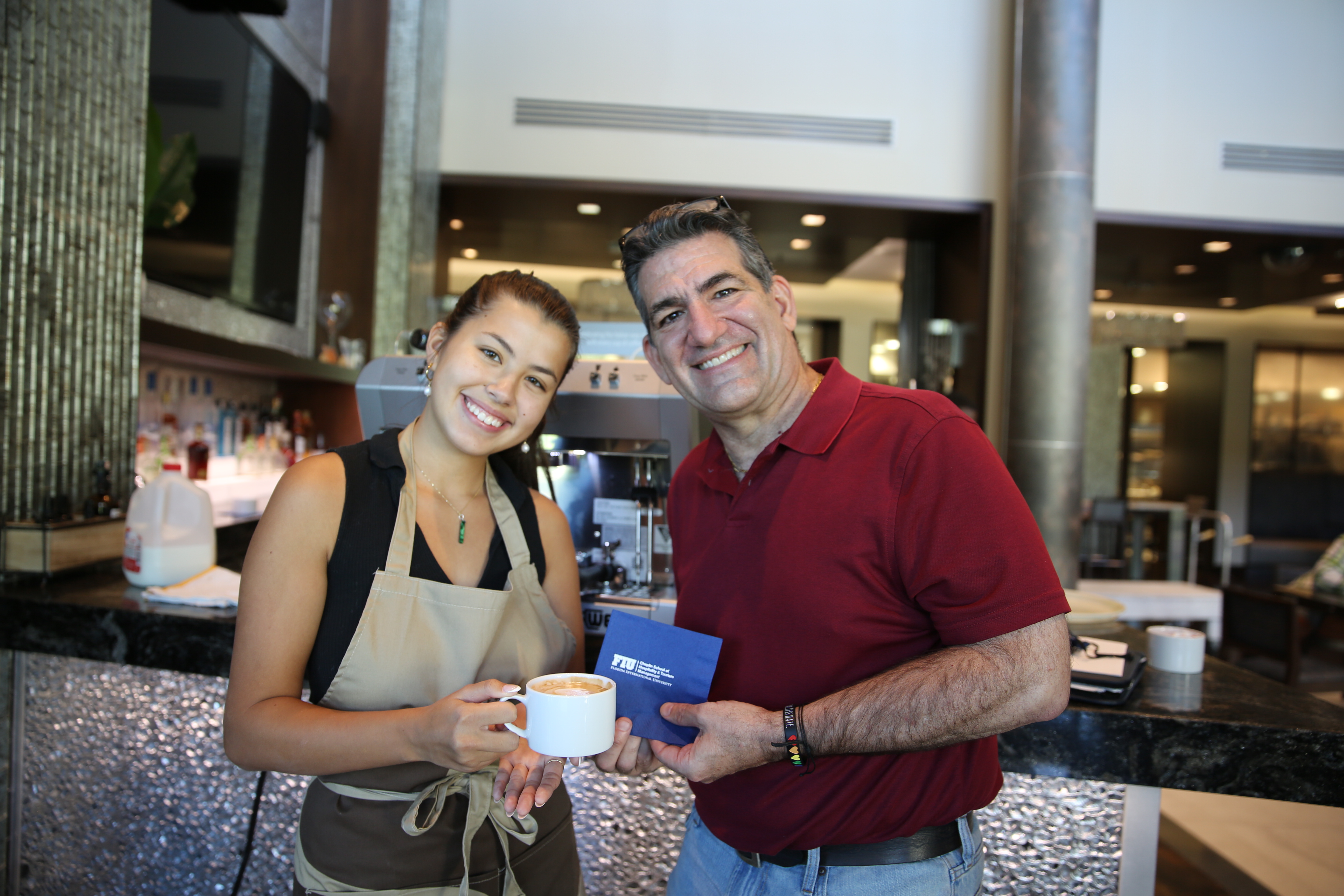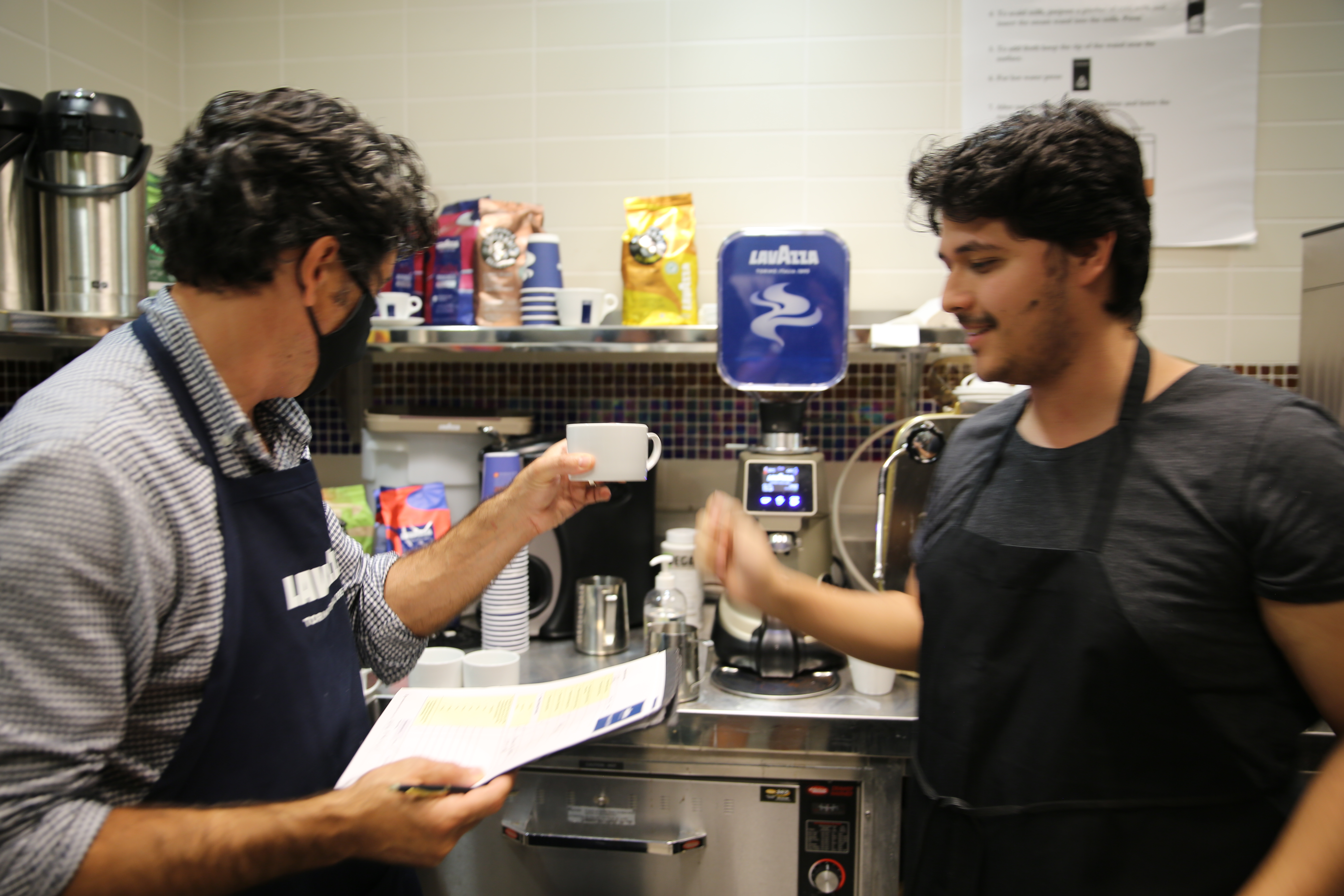 The LavAzza-certified barista certificate ends the coffee portion of the class. In the coming weeks, the syllabus will focus on tea and other beverages.
HFT 3900, The Business of Coffee, Tea & Non-Alcoholic Beverages will be offered again next fall.