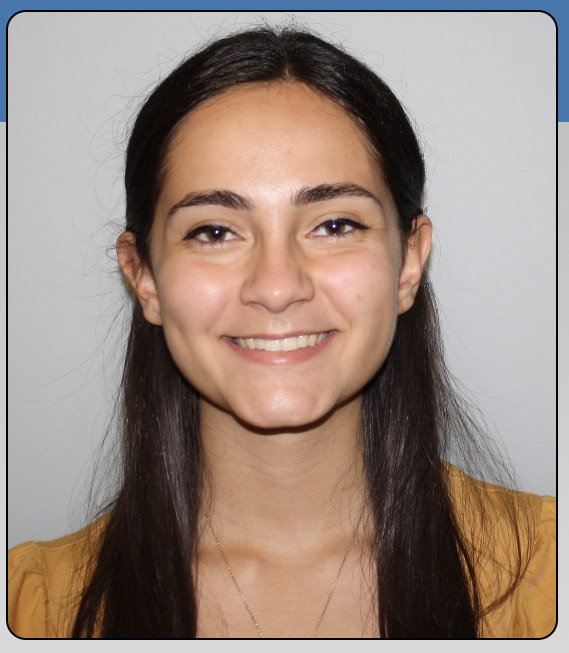 Name: Alejandra Carrillo
Hometown: Coral Springs, Florida 

Major: Double major in Environmental Studies & Natural and Applied Sciences, with a minor in Biology. I am also an honors student and part of the agroecology program.

Where did you intern? What did you do there? I did a spring internship with Zoo Miami. I was able to intern under their horticulture department and also got the opportunity to learn a lot from the zoo's conservation team.

How did you get your internship? I first learned that Zoo Miami did internships through an FIU article about a student who did work on gopher tortoises. As soon as I finished reading it, I went straight to the Zoo Miami website and applied for their horticulture intern position through their internship link.

What projects did you work on? While at the zoo, I worked on a lot of projects surrounding the nursery. While my main project had me monitoring different plants and how they grew under various soil conditions, I also helped with the general upkeep of the plants they had in the nursery.
I was able to take part in some of the many community projects that the horticulture department contributes to, some being helping the boy scouts and girl scouts with various leadership projects from cactus gardens to bee boxes.
I was also very fortunate to spend some of my days with the conservation department, where I learned a lot about the pine rockland ecosystem and endangered butterfly species.

How did your internship connect back to your coursework? This internship allowed me to apply and practice all of my studies of plant management and conservation in day-to-day activities. I got to see how different aspects of everything I've been learning, from pest management to ecology to horticulture, were applied in a professional setting outside of a classroom.

What was the coolest thing about your internship or that happened during your internship? The most memorable moment of my internship was when on a visit to map out the plant restoration sites in the Pine Rocklands, we all saw the super rare lesser wasp moth. It was very exciting and inspiring to see the full effect of ecosystem restoration at that moment.

What did you like most about your experience? I really enjoyed the hands-on experience that this position allowed me to learn. I got the opportunity to do so many things, including being waist-deep in one of the lakes to take care of some mangroves. I loved how active the environment was. Every day was something new and I got to explore different parts of the zoo with very knowledgeable people.

What did you learn about yourself? I learned that there is always more to learn! With every new activity being a learning experience, I realized that sometimes knowing less is more in terms of being open to growing as an individual with the proper help from the professionals around you.

How did the position increase your professional confidence? This internship helped me improve my communication skills. I felt at the beginning I was very shy when it came to seeking out help or voicing my opinions. After going through the experience, I learned to fully trust myself and be more open to making mistakes because that is the best way to grow.

How did you expand your professional network? This internship put me in contact with a lot of great individuals in the local community. I met a lot of people from the parks and recreation department of Miami-Dade and got to learn under scientists with specialties in conservation and horticulture.

How did it help you prove yourself in the "real world?" I viewed this internship as an opportunity to apply all of the skills that I've learned throughout my college experience. I was able to use the same practices that I learned at the organic garden at FIU in the zoo's nursery and around the park. Every time I was complimented on my skills or how my projects turned out, I felt really proud of myself and grateful for what was taught to me.

What advice do you have for those beginning the internship process? My advice for those who are beginning the internship process is to not give up and to use the resources that the university provides. Before landing the internship at Zoo Miami, I had been rejected multiple times from many other places. As discouraging as it was, I did not let that stop me and instead I was able to give more focus to the next good opportunity that came my way.

I for one am extremely grateful for the agroecology program at FIU for supporting me throughout this experience. My mentors at FIU, Dr. Bhat and Dr. Khoddamzadeh, as well as Michael Hitchcock and Yvette Jones at Zoo Miami made this a truly memorable and rewarding internship.
---
Carrillo's internship was funded by the USDA-NIFA Hispanic Serving Institutions Higher Education Grants Program 2016-38422-25549, specifically the innovative Curriculum for Agriculture Training and Career for Hispanics (iCATCH) program.