Career advisors agree: Internships are some of the most valuable experiences you can have in college. Like bridges that connect educations to careers, these opportunities serve as sturdy pathways for students to the professional world.  
Panthers who intern broaden horizons, build networks and develop professional skills, all while getting acquainted with a company they are interested in working for. With all of this growth going on, it is no wonder that businesses often call up their interns to become permanent workers. An average of 66.4 percent of eligible interns are converted to full-time employees, according to the National Association of Colleges and Employers.
This National Intern Day, FIU is celebrating the power of internships by telling the stories of current Panthers interning around the country. Nearly 9,000 students received academic credit for participating in internships last year. Thousands more worked at internships that were not for academic credit that helped them sharpen their skills in their respective fields.
Students and alumni have numerous resources around the university to connect with internships, including:  
Efigenia Gonzalez-Duran, Associate Director for Career and Talent Development, says that her office currently has 1,100 active internship postings from more than 150 employers.
She adds that Handshake is a great tool to access these opportunities. It's as creative and innovative as recruiting tools get, she says, and students can use it even after college. 
"Handshake listens to students. It's one of the tools that actually has student focus groups so that the process of looking and applying for a job or internship is seamless. And it's a tool that our students can use for their whole lives," Gonzalez-Duran says.
FIU News recently caught up with students and recent alumni to hear how their internships are setting them up for success in their careers.
---
Lazaro Bosch '20
NASA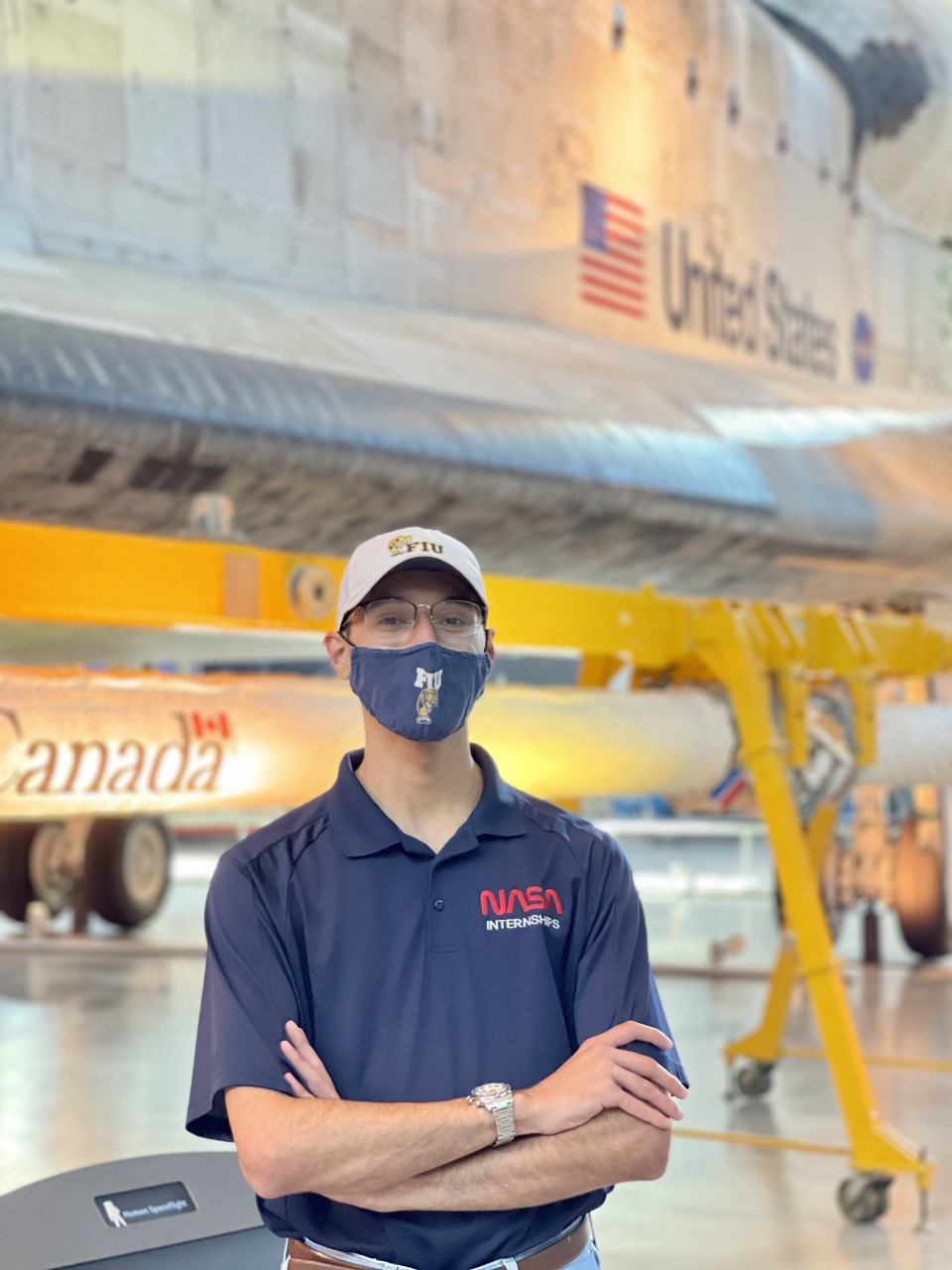 "I want to be the next Bill Nye the Science Guy." 
Bosch began his internship journey as a Hamilton Scholar, an FIU in DC program for students seeking to make an impact in an issue area about which they are most passionate. The experience eventually led him to his position today as a STEM Communications and Educational Outreach intern, a role in which he creates virtual educational content for students in Kindergarten-12th grade. He gives virtual reality tours of the International Space Station to youngsters and is developing a 3D immersive game to teach kids about the life cycle of stars. Bosch is working in collaboration with Cornell University to bring the project to students' screens. 
"The best part of this teaching experience is when the kid gets the 'Aha' moment,'" Bosch says. "It ties into NASA's mission: How do we get innovations and be at the cutting edge of things? And that's also FIU's mentality." 
---
Melissa Castro - senior, hospitality management major
Hilton Hotels & Resorts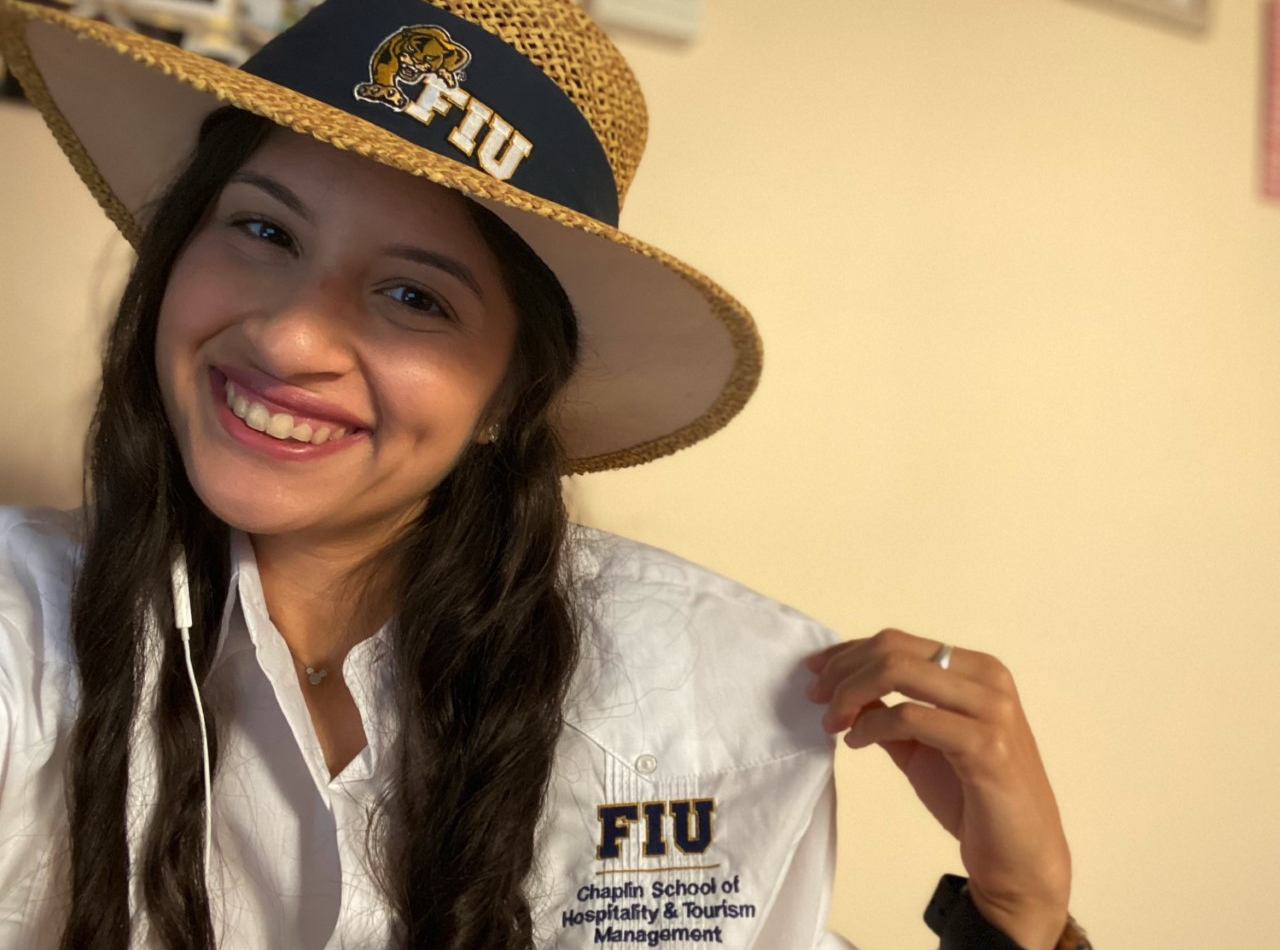 "My personal summer project has been exploring the future of breakfast."
Hilton is bringing back its hot breakfasts, and Castro has been in the thick of the return while working as a brand, food and beverage development intern. Her job is to identify new trends in the industry. She has also been working to protect guests and team members from COVID-19.

"At Hilton, I've had the opportunity to be creative and demonstrate my skills, potential and passion for this industry," Castro says. "This internship from the very beginning has taught me to constantly think outside of the box."
---
Dimitry Prophete '20, MBA student
Goldman Sachs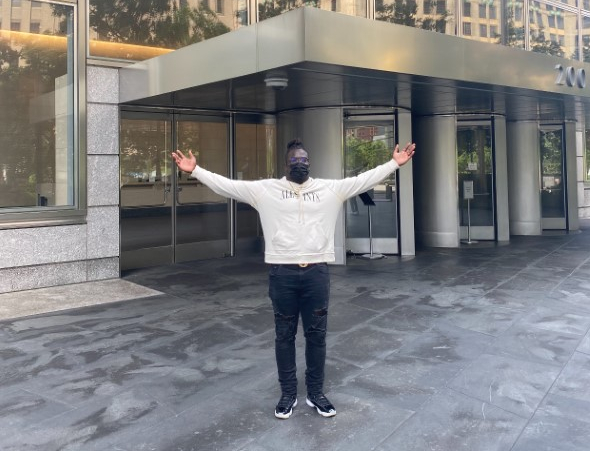 "This internship has played an amazing role in my career growth." 
Prophete is a former Panther football player who has been extended a full-time position with Goldman Sachs, which he plans to accept following the conclusion of his internship. He works on the tax side of the business, as well as with charitable contributions. 
"I've learned about the type of relations that you have to build with clients," Prophete says. "There are different types of soft skills and technical skills you need to succeed within the industry."
---
Emelie Jimenez – senior, political science
 major
UPS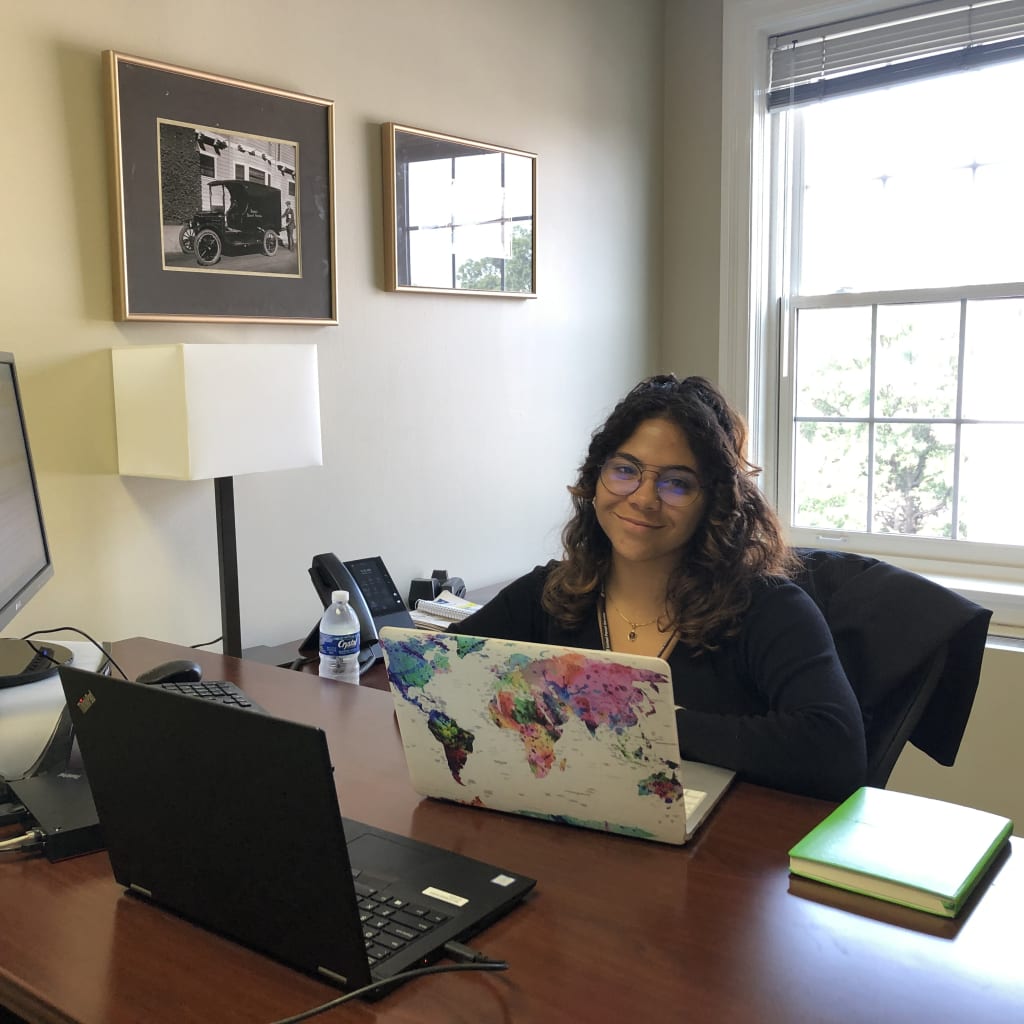 "I was a little hesitant going into the private sector, considering I've always wanted to be in the public, but it's given me a unique perspective on how it all works and how it's all interconnected." 
Living in Washington, D.C., for the summer while interning for UPS' public affairs office, Jimenez is writing reports on news and political elections occurring in Latin American to inform the company's partners that are located there. She also works on a program that provides comprehensive tools, training and access to global markets for women-owned businesses in developing countries. The experience has made Jimenez a succinct writer, she says.
"I've always been a fluff writer, so compressing my writing into the most essential details has been a challenge that has helped me. A lot of policy writing contains a lot of words, and you have to summarize really complex subjects into two to three pages. So that has been a challenge, but I think I've conquered that one." 
---
Fabio Lopez – junior, digital broadcasting major
Inter Miami CF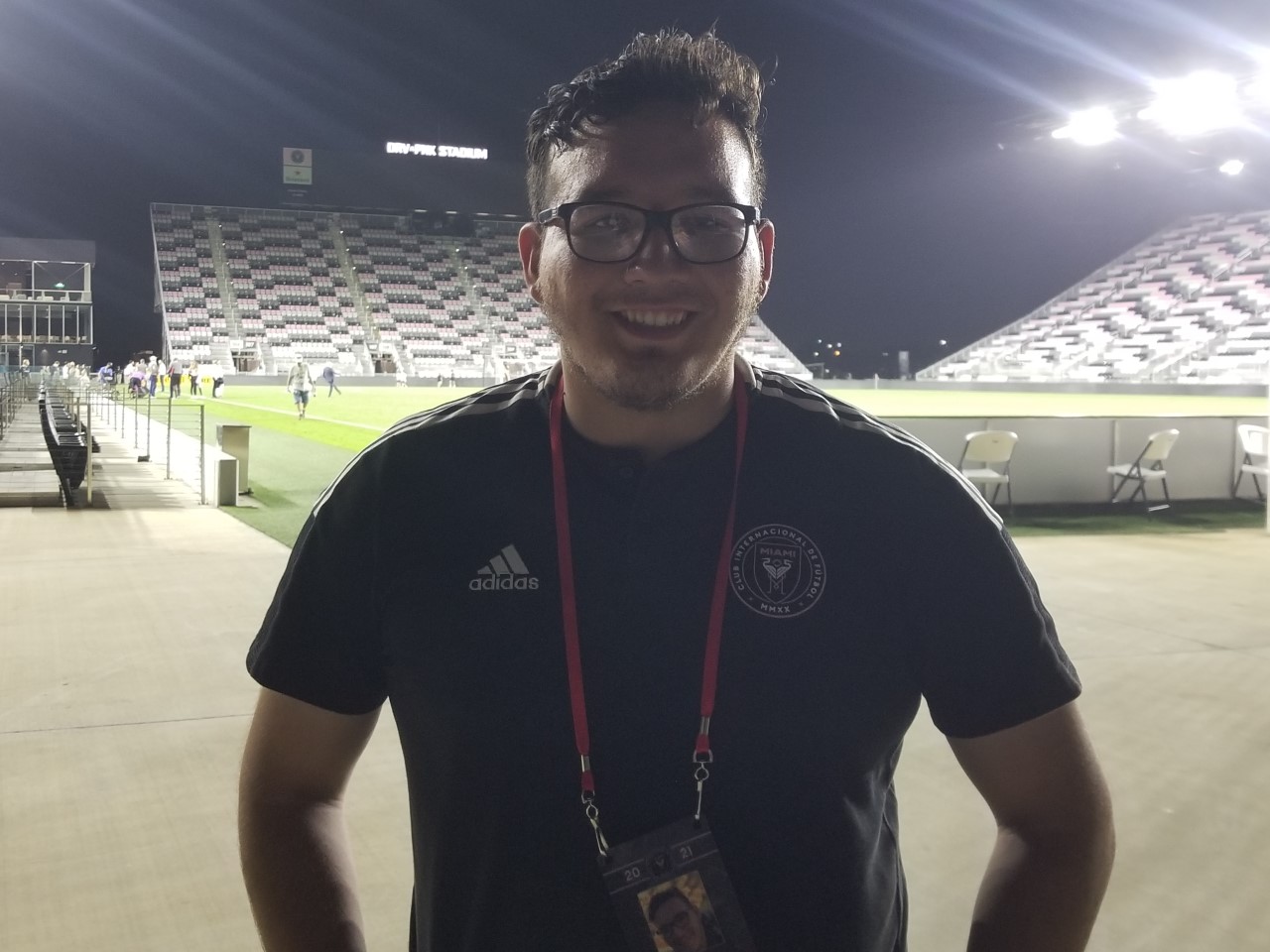 "What I've learned is just the process of how reporters come in and look at the game."
Lopez is assisting South Florida's newest professional soccer club with digital communications, team reports and game day media operations. The internship has given him an opportunity to learn how media veterans cover a sporting event while racing against a tight deadline. 
"We can't be starstruck when we see people we know. They are professionals," Lopez says. "I get to see how people like Miami Herald writer Michelle Kaufman interact with players. We cater to them to make sure they are comfortable. Just to be in their presence is good. It's interesting to see what it takes to pursue that career."
---
Laura Vega – senior, political science major 
Federal Aviation Administration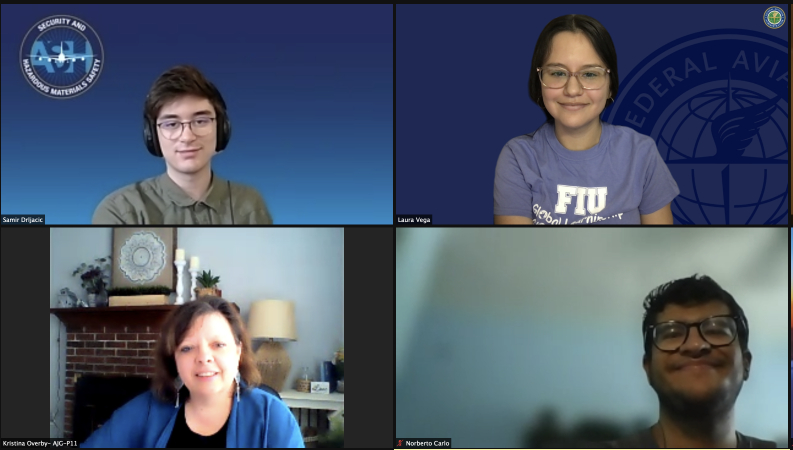 "This internship has shown me what working in a successful team looks like." 
Vega is conducting a virtual internship with Richmond International Airport. Her job is to make sure that processes run smoothly for her managers regarding COVID-19 safety projects, hiring forms and overtime payments. She uses data visualization to help decision-makers determine whether or not the airport should be open for 24 hours.  
"I feel like I'm working in a team that is so collaborative and wants everyone to succeed," Vega says. "Everyone wants to do their job well. I feel like it has trained me in skills I didn't have before, like data visualization and working in budgets."