Open for business: Student-run restaurant at BBC serves up delicious meals
Students learn to think like restaurant owners facing pandemic challenges during the new normal
Are you in the mood for a rich and creamy bowl of pasta carbonara? Could you sink your teeth into some delicious Caribbean tostones with garlic chimichurri and fresh pico de gallo? Do warm, homemade chocolate chip cookies served with honey vanilla ice cream sound appealing? 
If you said yes, then head over to the Chaplin School of Hospitality & Tourism Management's FIU Bistro. The restaurant, located on the patio of the Wine Spectator Restaurant Management Lab on the Biscayne Bay Campus, is officially open for business.
The restaurant is open on Wednesday nights by reservation only. It's run by students in the Advanced Food Production class taught by Professor John Noble Masi and assistant instructor Cristina Moguel. Students are taught to think like restaurant owners and follow all COVID-19 safety protocols to eliminate the potential spread of the coronavirus.
"Rather than close up shop and pretend the pandemic's not happening, we are meeting the challenge head on and teaching students flexibility," said Masi. "There's no better way to learn than by cooking for and serving paying guests," he added. (The gourmet dinners are a steal at just $5 per person.)
In December 2020, the National Restaurant Association reported that one in six restaurants nationwide went out of business as a result of the pandemic. That's more than 110,000 restaurants.
Due to the global pandemic FIU Bistro closed its doors last March. It briefly opened last semester, but this Spring it is open to all students, faculty and staff, as long as guests fill out the Panthers Protecting Panthers (P3) app, wear masks, except when eating or drinking, and limit their groups to four guests per table.
Students, like Natalie Garcia, work both front of house greeting and serving guests and back of house making the food. They cook up, mix up and serve every item on the menu from a mango margarita mocktail, to the pan seared Florida catch-of-the-day, fresh corvina.
"Not only is the class focused on providing hands-on culinary experience, but is teaching us best practices in hospitality service, technology, beverage and leadership," said Garcia.
Tables at the FIU Bistro are still available for dates in March and April. To make a reservation please visit: https://htmnet.fiu.edu/payment/product/diningevent/ for more details.
Besides making a reservation, Chef Masi recommends making sure to order dessert; His favorites include the key lime Semifreddo or warm chocolate chip cookies. You can't go wrong with either one!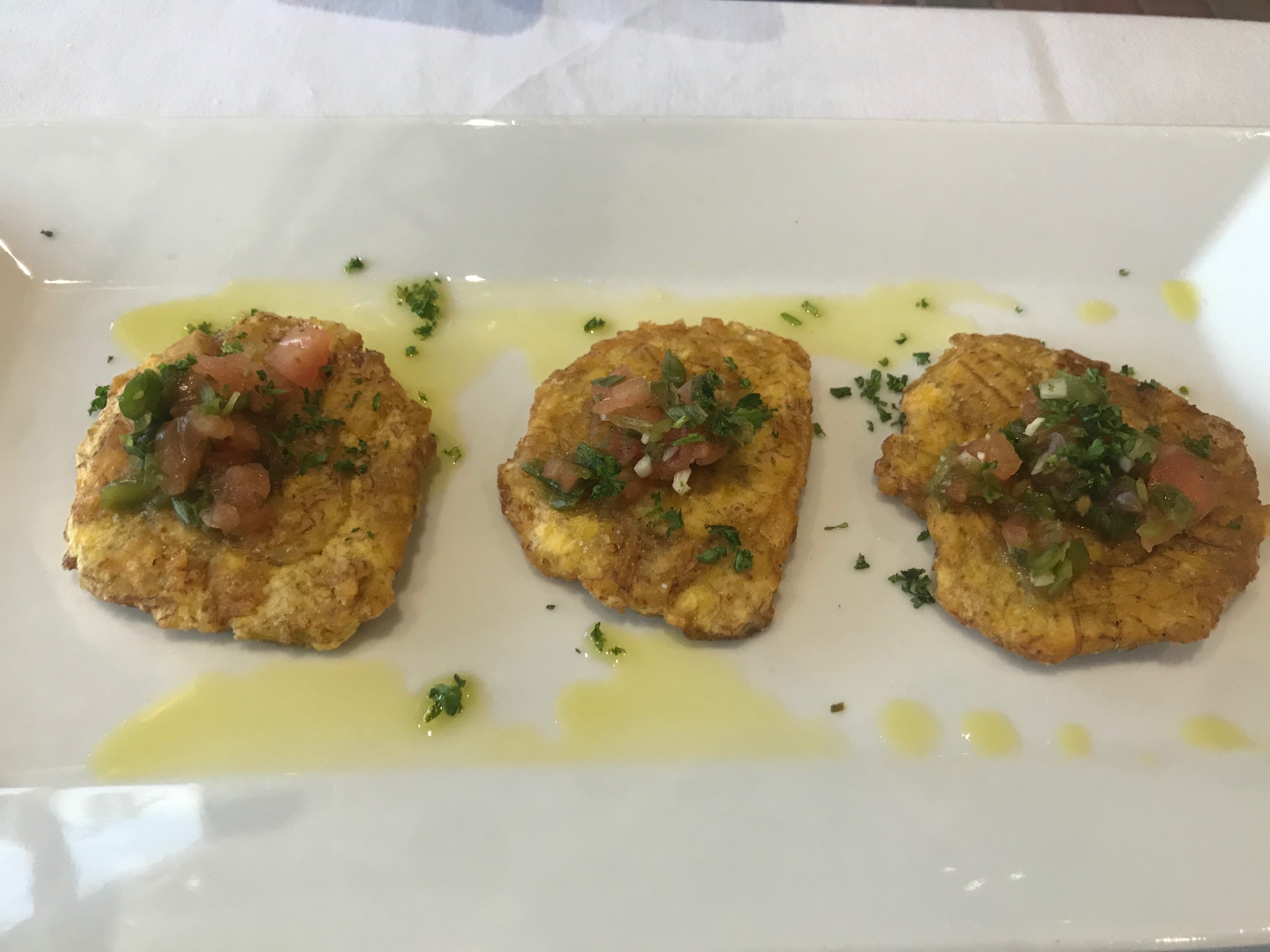 Caribbean tostones are on the menu at FIU Bistro.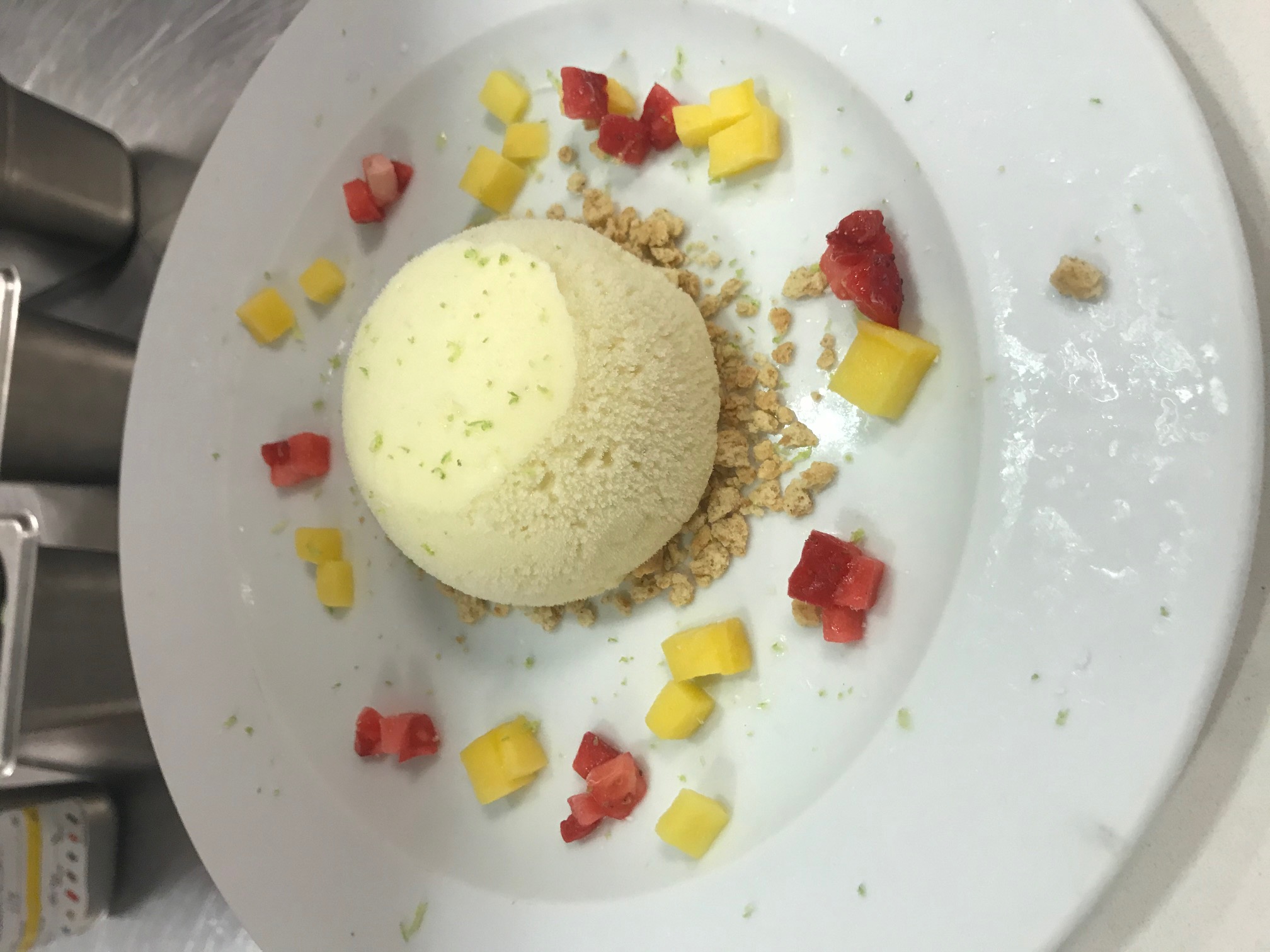 Must-have Key lime semifreddo dessert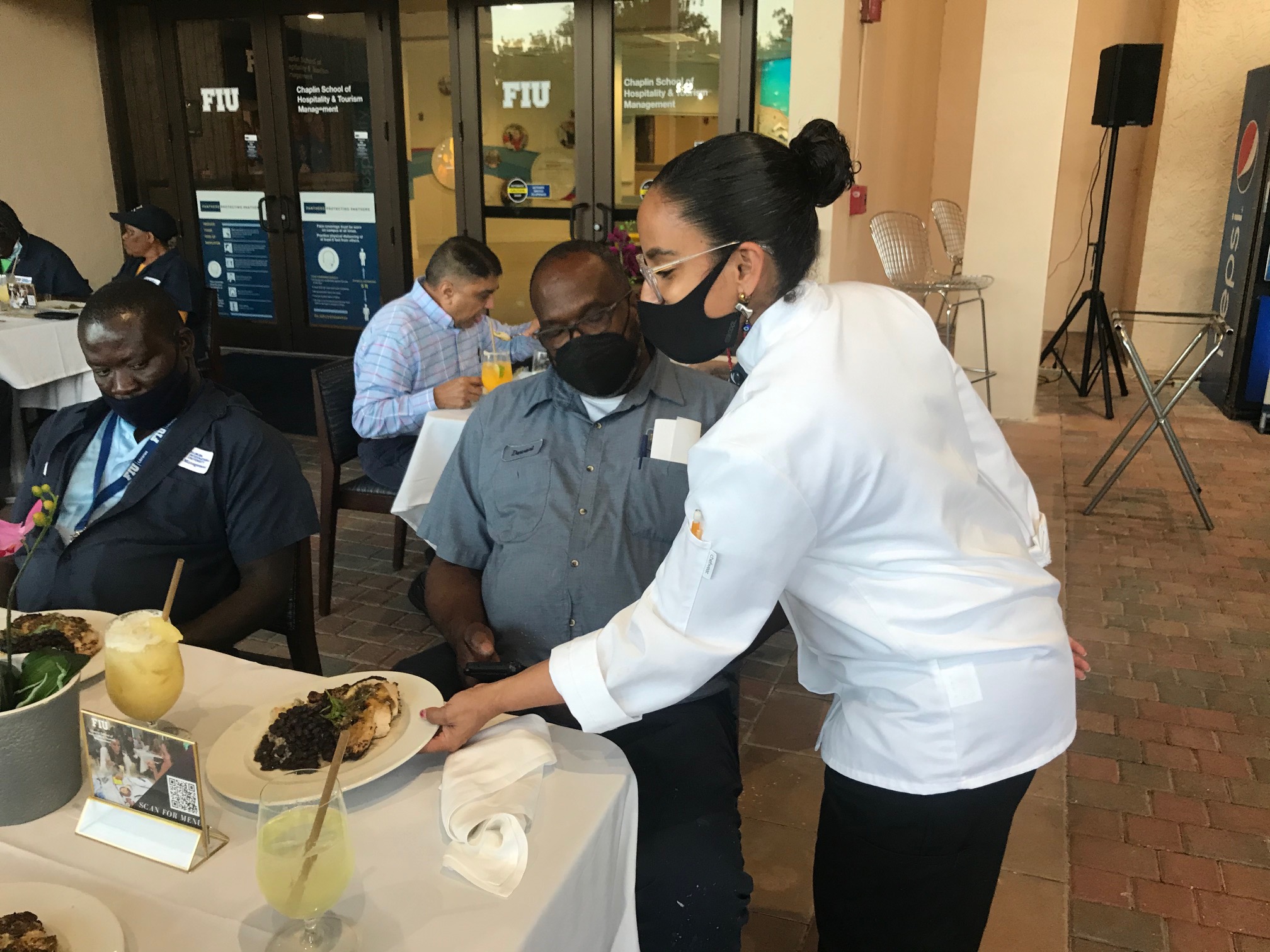 Students make and serve all the items on the menu.