Outstanding Student Life Award winners serve as a source of pride, inspiration
---
The Division of Academic & Student Affairs celebrated FIU's best and brightest at the 2021 Outstanding Student Life Awards on April 1.
"Today, we honor the students who demonstrate the true spirit of FIU," said Elizabeth Bejar, senior vice president for Academic & Student Affairs.
The Outstanding Student Life Awards recognize FIU students who have excelled academically in the areas of distinguished service, citizenship, innovation, leadership, diversity advancement and promotion of the Panther spirit.
This year's committee received more than 200 nominations. Award winners contributed to the betterment of FIU and to the local and global communities with their continued work through extraordinary leadership, exceptional scholarship and appreciation of diversity.
Richard Correnti, who established the Student Life Awards in 1989 and served as the vice president of Biscayne Bay Campus and vice provost for enrollment, joined the celebration.
"As I watched each student recognized, it brought a big smile to my face to hear their achievements and to see what has happened to this program over the years," he said.
The 2021 Outstanding Student Life Award recipients
OUTSTANDING SOPHOMORE LEADERSHIP AWARD recognizes sophomores who exhibited exemplary qualities of leadership and teamwork and earned a distinguished record of campus involvement.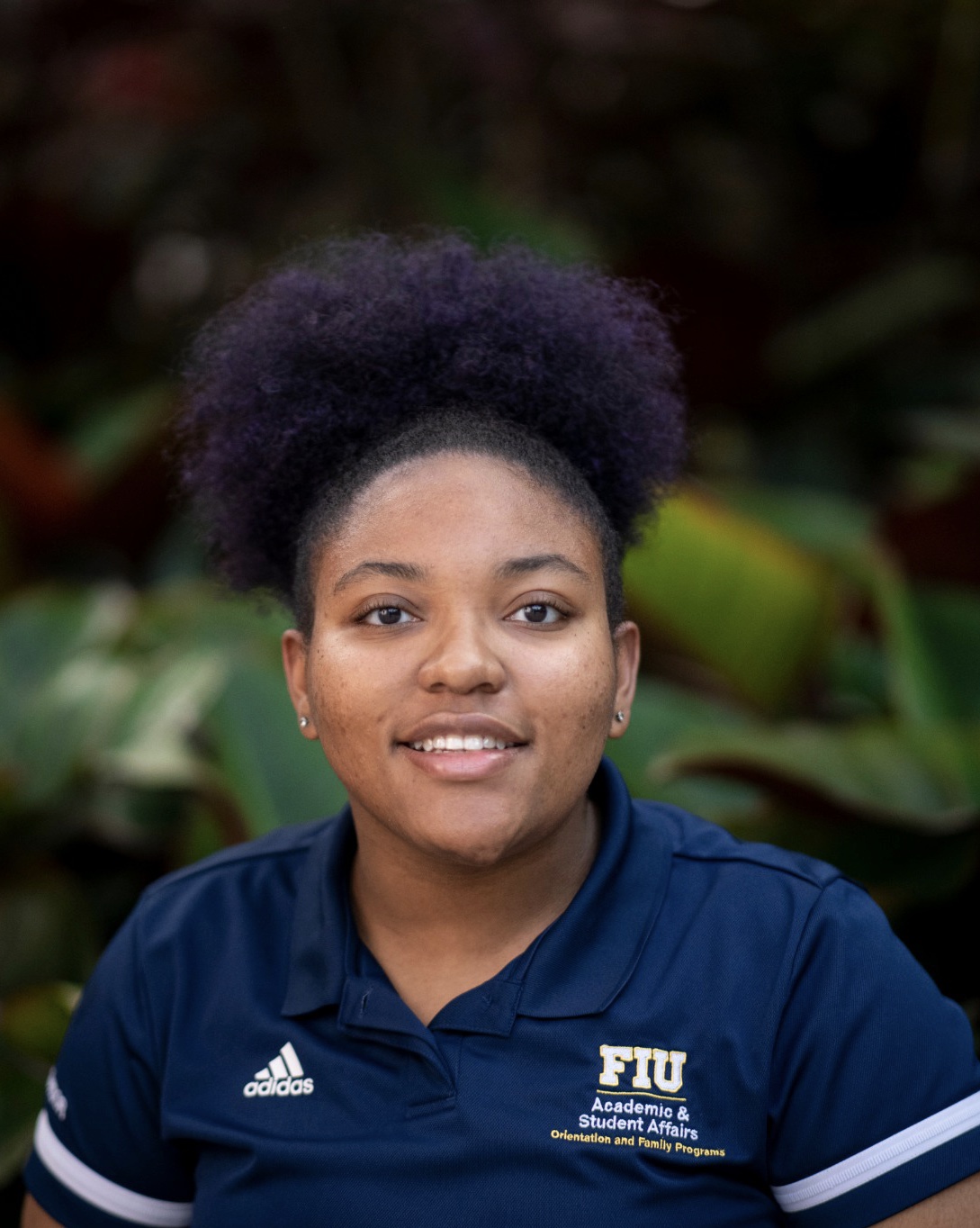 Ania Kerr
Kerr is a driven and persistent scholar and leader. She is an active contributor to the Student Programming Council, Orientation and Family Programs, Student Conduct Committee, and most recently as a P3 Wellness Ambassador.
OUTSTANDING SOPHOMORE LEADERSHIP AWARD FINALIST — Luis Moros 
OUTSTANDING JUNIOR LEADERSHIP AWARD recognizes juniors who exhibited exemplary qualities of leadership and teamwork and earned a distinguished record of campus involvement.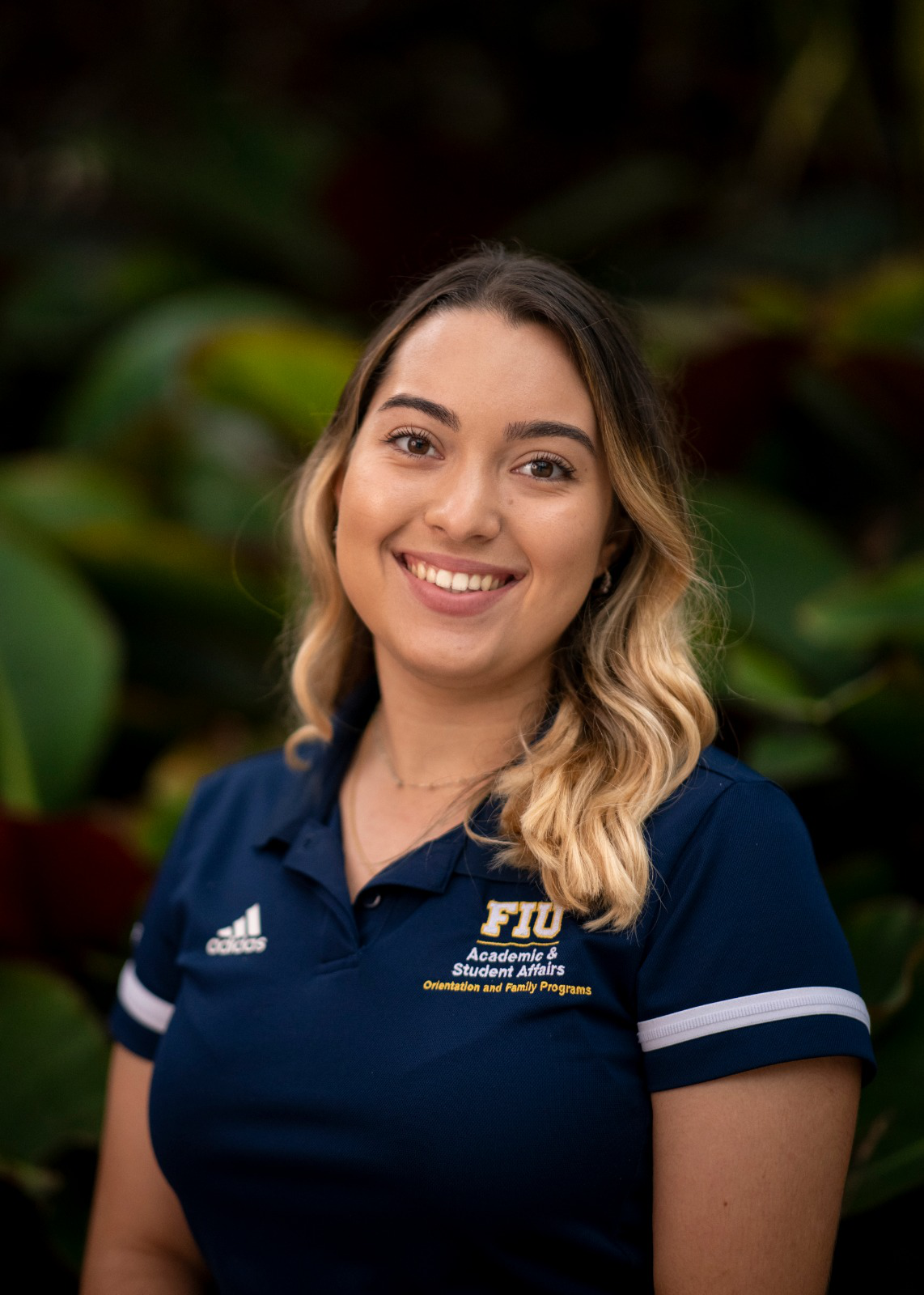 Natalia Cordero
Cordero is wholeheartedly committed to serving her campus community and beyond. As a peer advisor, she persevered as orientations for first-year students and transfer students moved to an online format. Cordero is also a member of the student programming council, serves as a campus tour guide, morale captain in Roarthon, and holds leadership positions in her sorority. This past year, she completed a service project in which she provided more than 1,100 items and supplies for the Center for Courageous Kids in Bowling Green, Kentucky.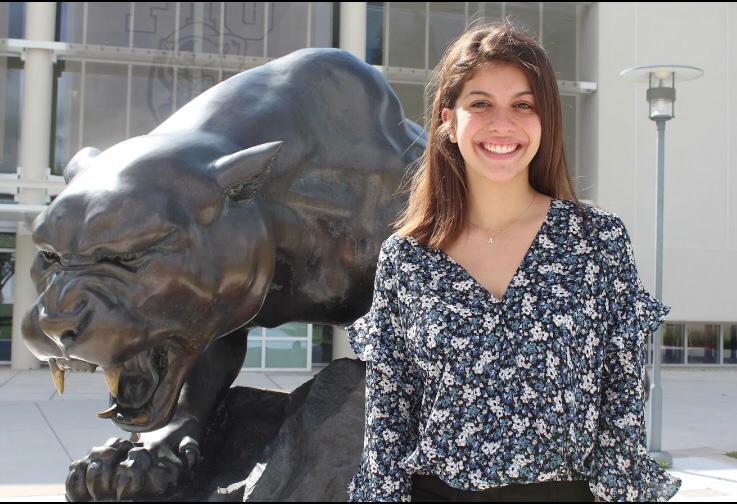 Amelia Raudales
Raudales is a two-time Student Life Awards winner. Between her roles with the Student Leadership Summit, Panther Community Action Student Advisory Board, FIU's Alumni Association, Global Medallion program and serving as the Honors College Senator, she still had time to implement training workshops and days of service fundraising $800 and positively impacting more than 200 lives. Raudales was selected as a member of FIU's 2020 cohort of Millennium Fellows and is an exceptional student leader and role model who has had an incredible impact on her peers and others.
OUTSTANDING JUNIOR LEADERSHIP AWARD FINALISTS —Britney Broxton and Sergio Reyes
OUTSTANDING SENIOR LEADERSHIP AWARD recognizes seniors who exhibited exemplary qualities of leadership and teamwork and earned a distinguished record of campus involvement.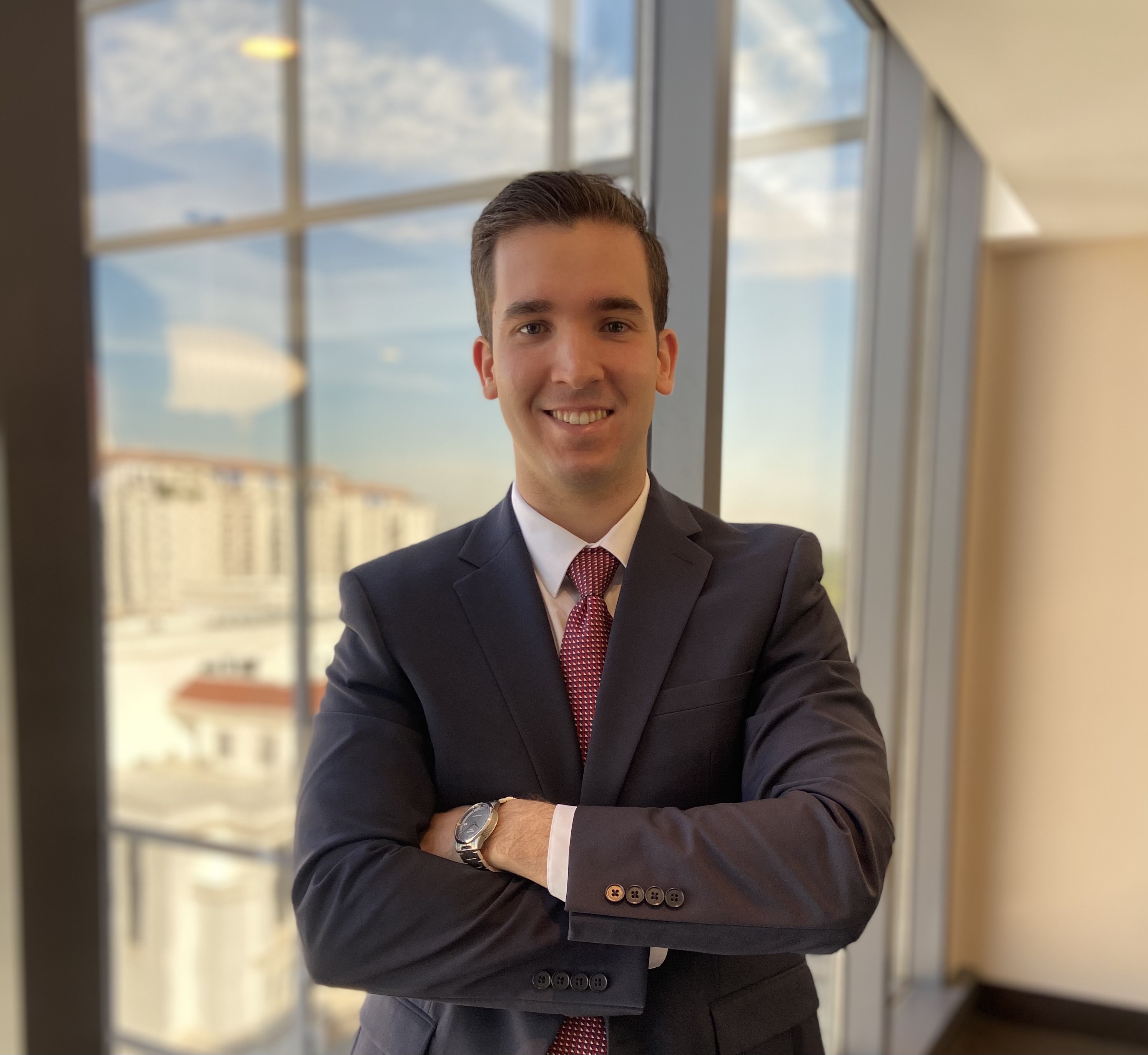 David Garcia
Garcia serves as president of the FIU Business Dean's Student Advisory Board and president of Business Beta Gamma Sigma, international honor society. He is a member of Phi Kappa Phi, Omicron Delta Kappa, Tau Sigma and The Golden Key Honor Society. Garcia serves as a peer mentor in the Honors College and has partnered with the Office of the Dean to collaborate with the Stempel College of Public Health and Social Work to hold virtual "Brave Zone" sessions, bringing FIU Business students together in a safe space together with planning socially distanced volunteer events in the wake of the pandemic.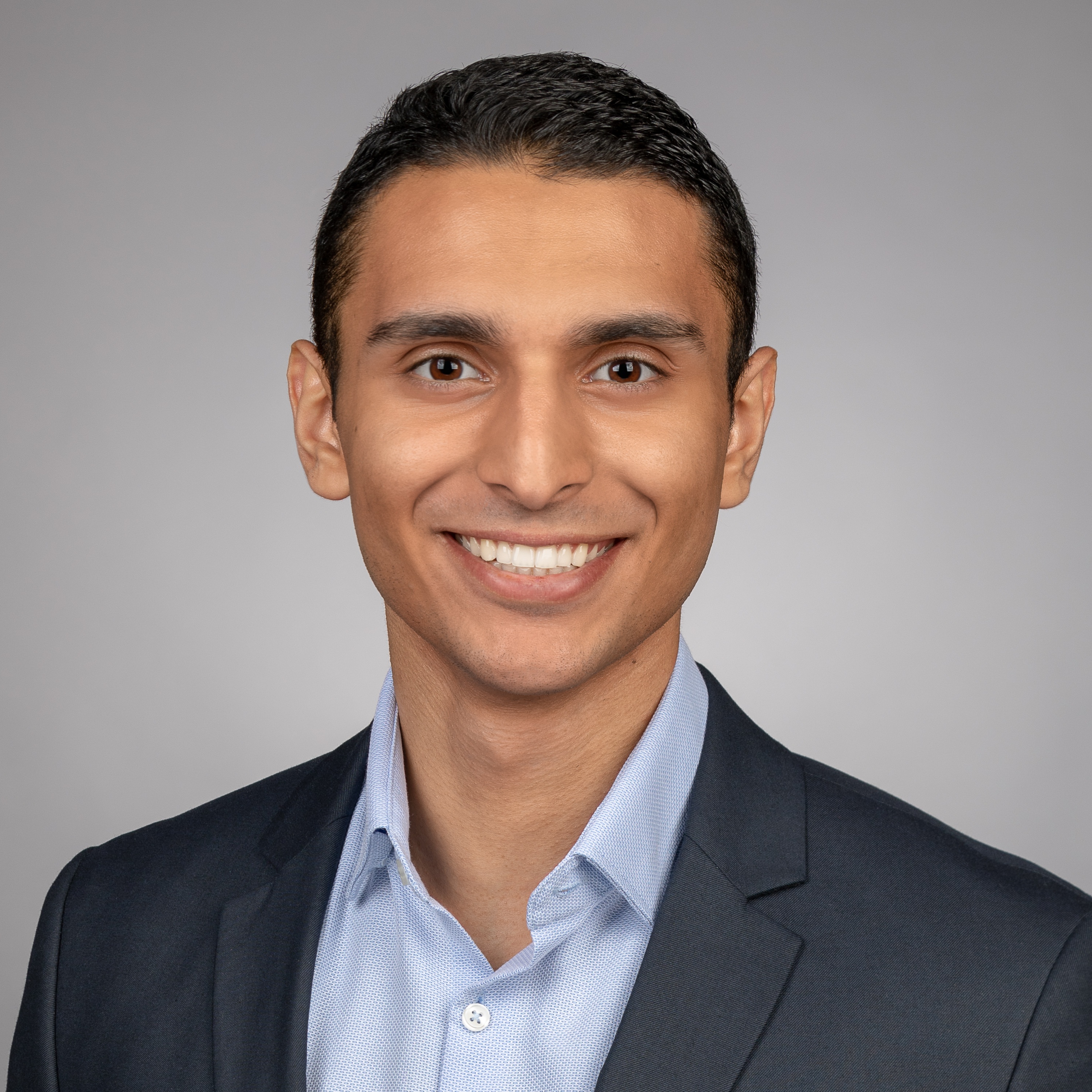 Parsa Nilchian
Nilchian serves as a research assistant at the FIU Raptis Laboratory, MIT's Wilson Laboratory and the Mass General Brigham Center for COVID Innovation in Boston Massachusetts. He is the founder and president of the Green Campus Initiative, drafting a resolution titled "Reducing the use of single-use plastics on campus," which passed through FIU's Faculty Senate Environmental Committee, where he serves as a Student Representative. Nilchian served as secretary of the FIU Chapter of the American Chemical Society and was the co-founder and secretary of Help Your Peers Excel, a mentorship and career workshop program, supporting disadvantaged first-year students.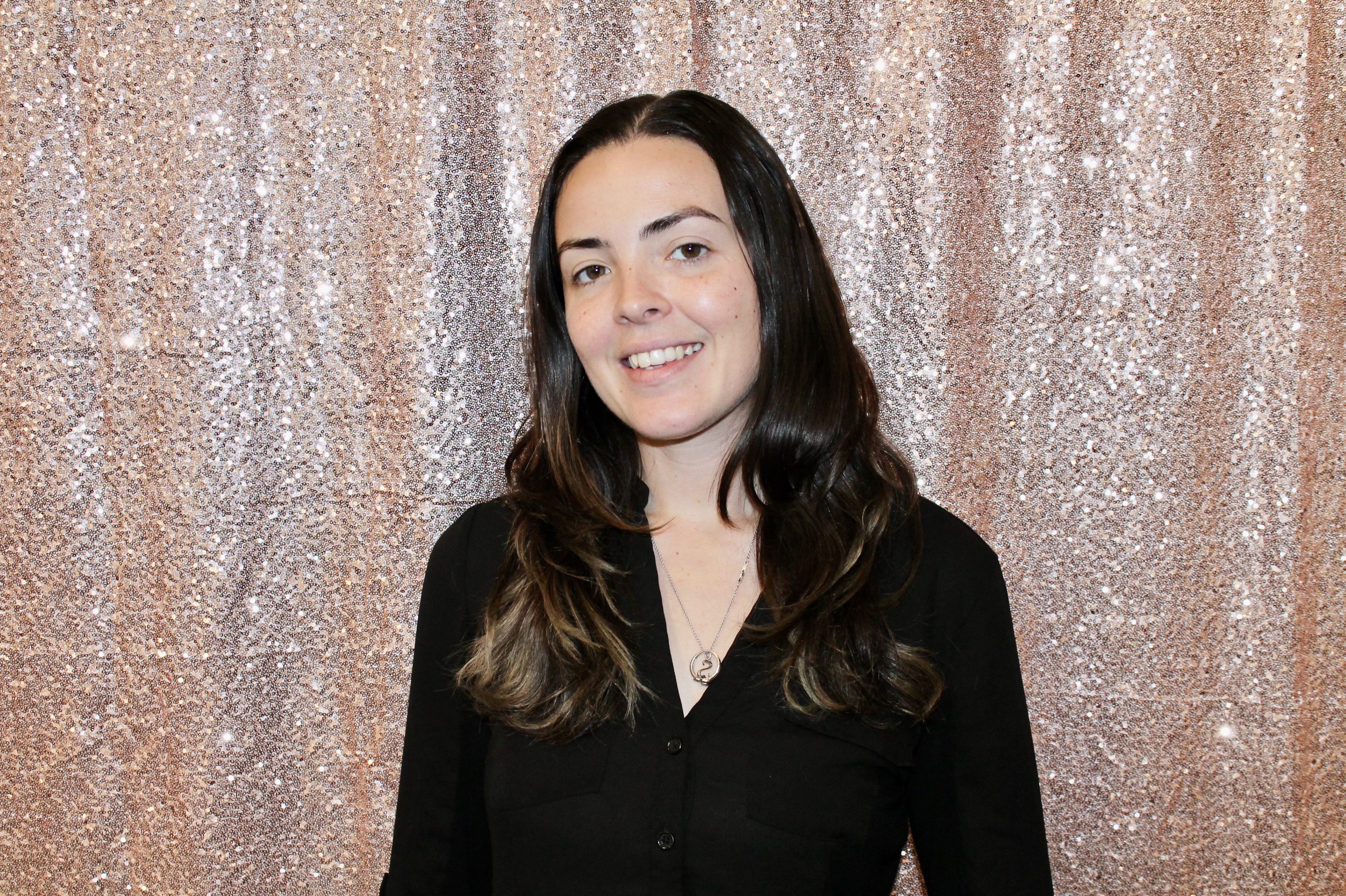 Jolieth Pineiro
Pineiro is the recipient of the Global Learning Medallion, where her capstone project focused on raising awareness about sexual and gender-based violence against indigenous women in Guatemala, contributing to the global community students' efforts. Her research focuses on the psychological and physical health outcomes related to violence and homelessness through an intersectional lens. She has earned the Women as Empowered Learners and Leaders Badge, the Student Leader of the Year Award, the Academic Excellence Award, the Outstanding Academic Performance and Campus Engagement Award.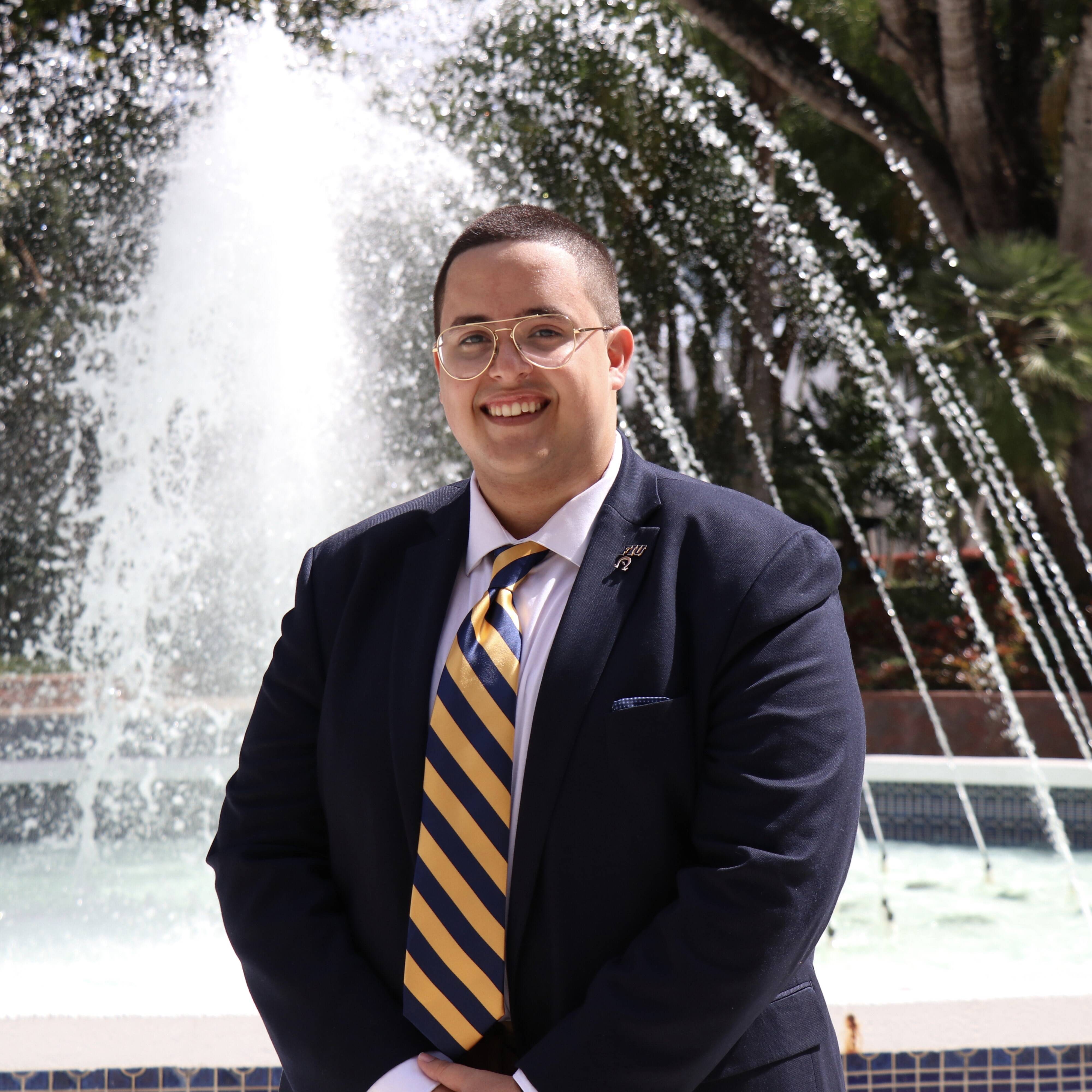 Rafael Vazquez
Vazquez serves as senator-at-large for the Student Government Association, advocating for the needs of all undergraduate students. He is the president of the Order of Omega Greek Honor Society and a NASPA Undergraduate Fellow. Other notable commitments to service include the Student Programming Council, Homecoming Council, Alternative Breaks, Peer Mentors and BOLD FIU (FIU's Strategic Communications Agency) and served as the director of Marketing for Roarthon.
OUTSTANDING SENIOR LEADERSHIP AWARD FINALISTS—Amanda Barreto and Jhon Ostanin
OUTSTANDING GRADUATE STUDENT LEADERSHIP AWARD recognizes graduate students who exhibited exemplary qualities of leadership and teamwork and earned a distinguished record of campus involvement.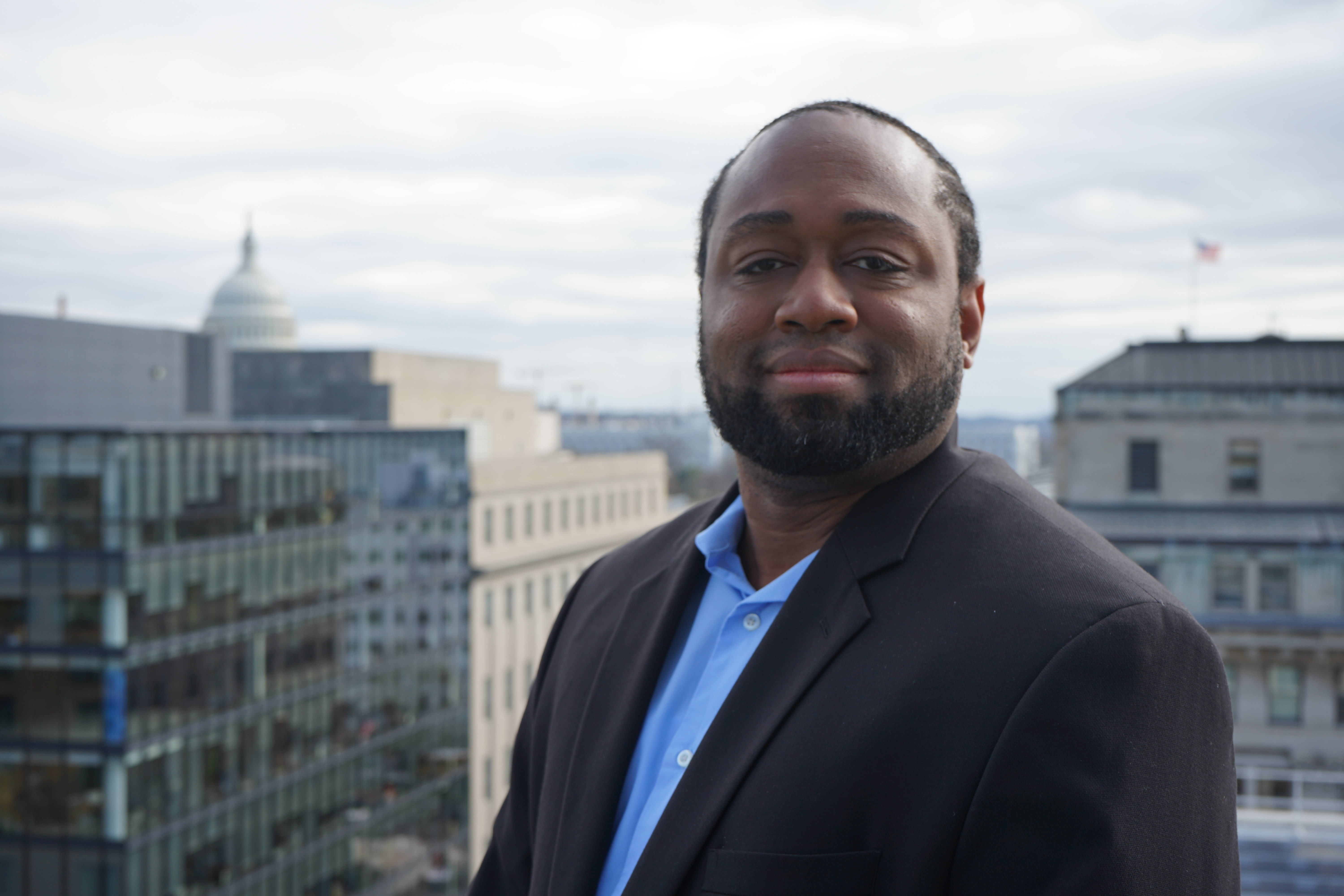 Travis Darnell MarQuientis Dozier
Dozier is a proud veteran, having served as U.S. Army Staff Sergeant and a soon-to-be two-time graduate from FIU. He is a graduate assistant for the Office of Governmental Relations (FIU in D.C.), where he assisted in the development of a course to prepare FIU students and alumni for opportunities in the nation's capital. He is the president of the African Diaspora Graduate Student Association and is an active member of many FIU student organizations.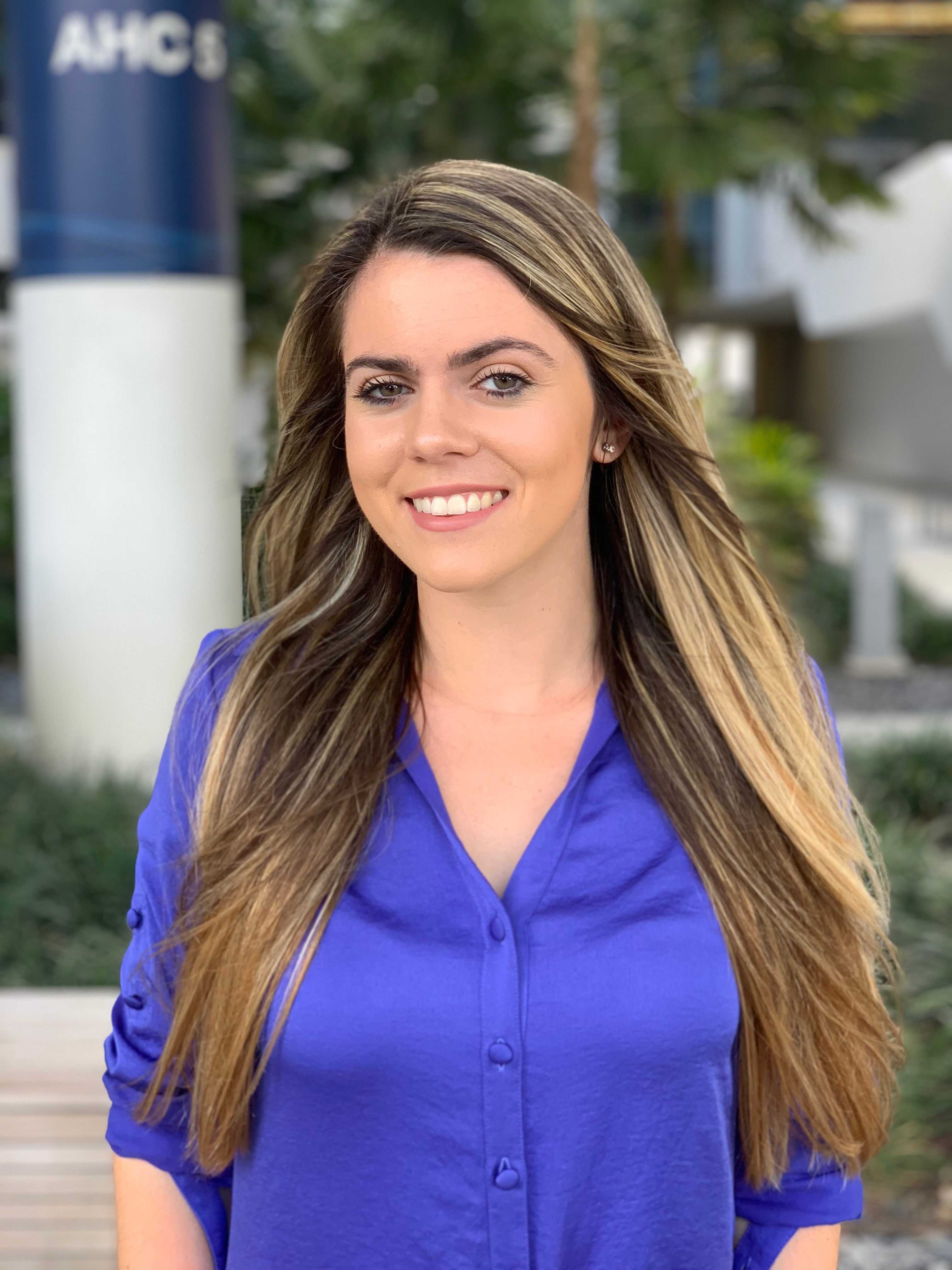 Brittney Pardinas
Pardinas holds a bachelor's degree in biological science from FIU and is currently an MD candidate at the FIU Herbert Wertheim College of Medicine. She has served as the president for the FIU National Society of Collegiate Scholars, liaison to the FIU Medical Student Council, secretary for the FIU Rotaract Interest Group; and she is the president for the FIU Medical Student Council and has volunteered with NeighborhoodHelp, the Rotary Nursing Home Initiative, the FIU Rotaract/Project Treehouse COVID-19 Food Insecurity Initiative and many others.
OUTSTANDING GRADUATE STUDENT LEADERSHIP AWARD FINALISTS—Cornelius Brown and Elisa Diaz
DIVERSITY AWARD recognizes a student who embodies FIU's ongoing commitment to advocate for the importance of appreciating difference, similarities, and uniqueness within the community.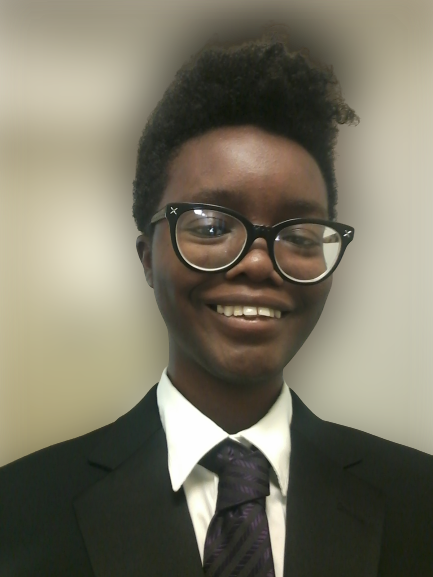 Rosen T. Gordon
Gordon has worked with a group of students to assist in the formation of the first council representing LGBTQIA+ students at FIU. As the first elected president of the newly formed Pride Student Union, Gordon has led in the design and implementation of numerous signature events in addition to representing the LGBTQIA+ student body in senate meetings.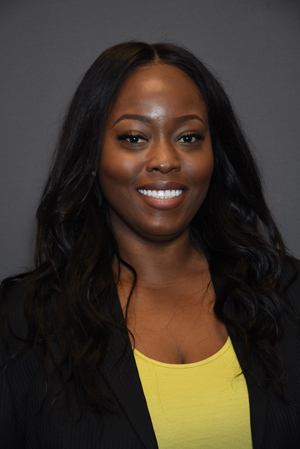 Shantell Rolle 
Rolle is an influential student leader. She has worked on curriculum initiatives to further enhance the learning and education of medical students such as herself, her peers and future generation of healers and extracurricular groups focused on addressing and enhancing diversity and inclusion as important tenets at the College of Medicine and FIU at large. She has organized events focused on inclusive conversations based on race, religion and current events, welcoming others to engage in these important conversations and increasing interest among the student body.
DIVERSITY AWARD FINALISTS—Jesse Fraga and Melanie Rodriguez
THE OUTSTANDING SERVICE AWARD recognizes a student's commitment of time and service to others.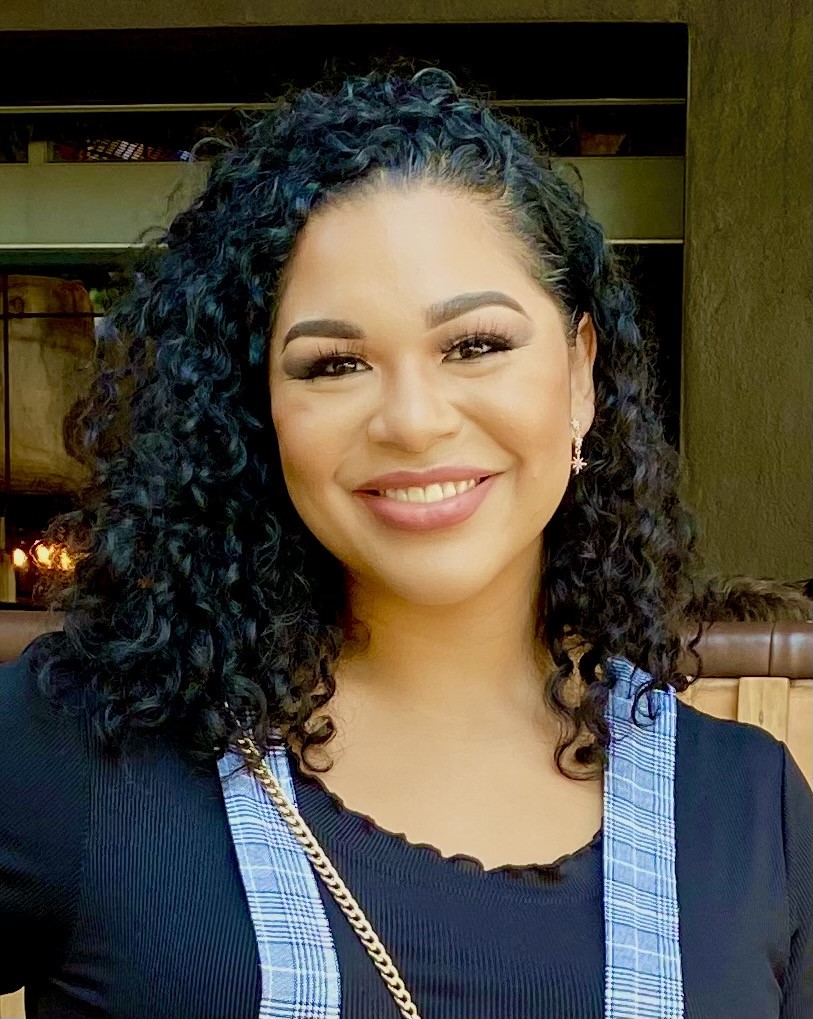 Osmari Novoa
Novoa is an aspiring scholar and practitioner in the field of public health that has profoundly impacted FIU's campus by providing students with a platform to better the health of their local communities by bringing awareness to maternal and children's health care. 
OUTSTANDING SERVICE AWARD FINALISTS—Sophia Bittencourt, Alexander Gonzalez, Mayra Ona and Melissa Padron
ORGANIZATION: OUTSTANDING SERVICE AWARD recognizes an organization's dedication and commitment to serving others.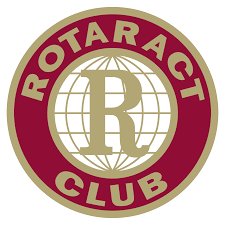 FIU Rotaract Club
The Rotaract Club contributes to fundraising efforts, educational resources and food insecurities in neighboring countries such as the Bahamas. At the peak of the COVID-19 pandemic, the FIU Rotaract responded by implementing a fundraising campaign to raise funds to purchase food for the families being served under our NeighborhoodHelp program.
ORGANIZATION: OUTSTANDING SERVICE AWARD FINALISTS—Helping Out Public Education and the Undergraduate Research Society
OUTSTANDING INNOVATION AWARD recognizes a student for creating a new campus tradition, implementing an innovative programming idea, or demonstrating exceptional commitment to increasing the university's prestige.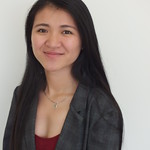 Ti Ti Nguyen
Nguyen sees gaps in inclusion and representation and fills them for the LGBTQIA+ community, people of color, and those who identify as both. In 2019, she executed FIU's first queer prom, Glitter Ball, where LGBTQIA+ students and friends attended prom and created a gender-affirming and inclusive environment. As the past Gay Straight Alliance BBC president, she created a welcoming space, executed educational and social programming, and assisted allies in becoming more culturally responsive.
ORGANIZATION: OUTSTANDING INNOVATION AWARD recognizes an organization for creating a new campus tradition, implementing an innovative programming idea, or demonstrating exceptional commitment to increasing the university's prestige.
Panther Community Action Board
Panther Community Action Board focuses on community engagement opportunities for FIU students by fostering awareness of food insecurity, immigration, houselessness and gentrification. This organization has contributed an average of 1,500 community service hours during the pandemic through events such as a Sustainable Development Goals series, Volunteering Community Partner Panel, FIU Day of Service, Changemaker Challenge Days, MLK Day of Service, Community Engagement Workshops, and more.
ORGANIZATION: OUTSTANDING INNOVATION AWARD FINALISTS—FIU 2020 Millennium Fellowship Cohort and Panther Camp
OUTSTANDING SPIRIT AWARD honors a student that has demonstrated outstanding leadership in promoting campus spirit, pride and loyalty to FIU.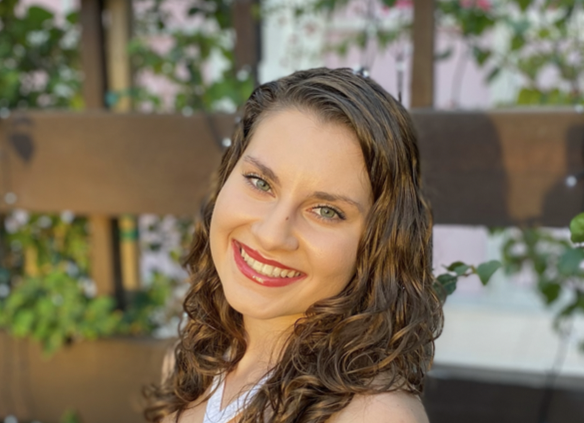 Celesse Temes
Temes has volunteered at Brewfest, the South Beach Food & Wine Festival, and the CASE Homecoming CARnival. She joined the Student Hospitality Emerging Leaders Program and hosted virtual events during the pandemic to keep her fellow Hospitality students' Panther spirits high. In addition, she held the Torch of Knowledge at her Freshman Convocation, one of the highest honors a student can have. Temes has been highlighted by President Mark B. Rosenberg and has shared her love for FIU at university events. She also serves as her sorority's Spirit Coordinator.
OUTSTANDING SPIRIT AWARD FINALISTS—Daniel Cambron, Claudia Hernandez, Marcio Lau and Tara Sperberg
ORGANIZATION: OUTSTANDING SPIRIT AWARD honors an organization that has demonstrated outstanding leadership in promoting campus spirit, pride and loyalty to FIU.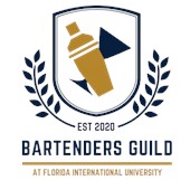 Bartenders Guild at FIU
Bartenders Guild at FIU is recognized for its outstanding contributions to school spirit is the first of its kind. This group was awarded the "Best New Organization" in 2019-2020 by the Student Organizations Council. They have participated in the Panthers Got Talent Show; raised and donated over $100,000 to the United Way of Miami-Dade County Campaign; planned and executed over 25 events; collaborated with over ten FIU departments and the National Bacardi Ambassadors. 
ORGANIZATION OUTSTANDING SPIRIT AWARD FINALIST—Out and About
UNDERGRADUATE SCHOLAR AWARD recognizes an undergraduate student who has demonstrated outstanding leadership through academic achievement and/or research.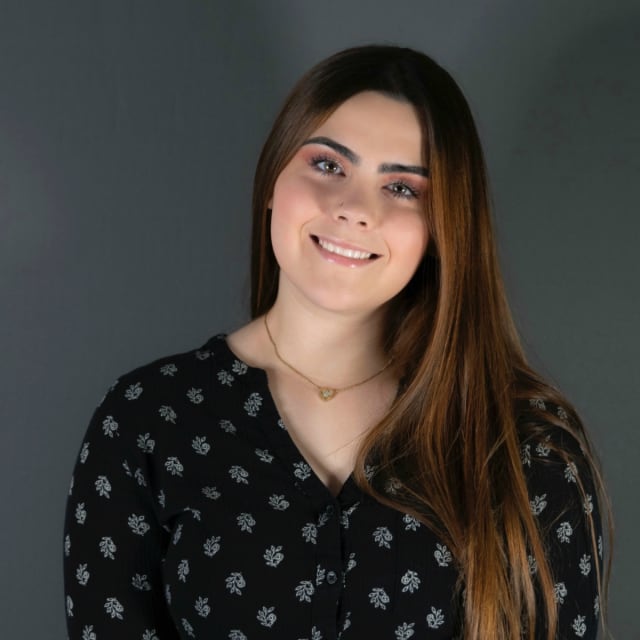 Kaytlin Alzugaray
Alzugaray is pursuing a double major in biology and psychology with a minor in sociology and anthropology, and three certificates in Women and Gender Studies, Physical Therapy, and Occupational Therapy. She has participated in several research projects on gastric cancer, ovarian cancer, and uterine fibroids. Alzugaray has presented in at least 10 conferences, including the QBIC and MARC U*STAR Symposium. In addition, she has also won 14 awards and scholarships, which include FIU's Presidential Scholarship.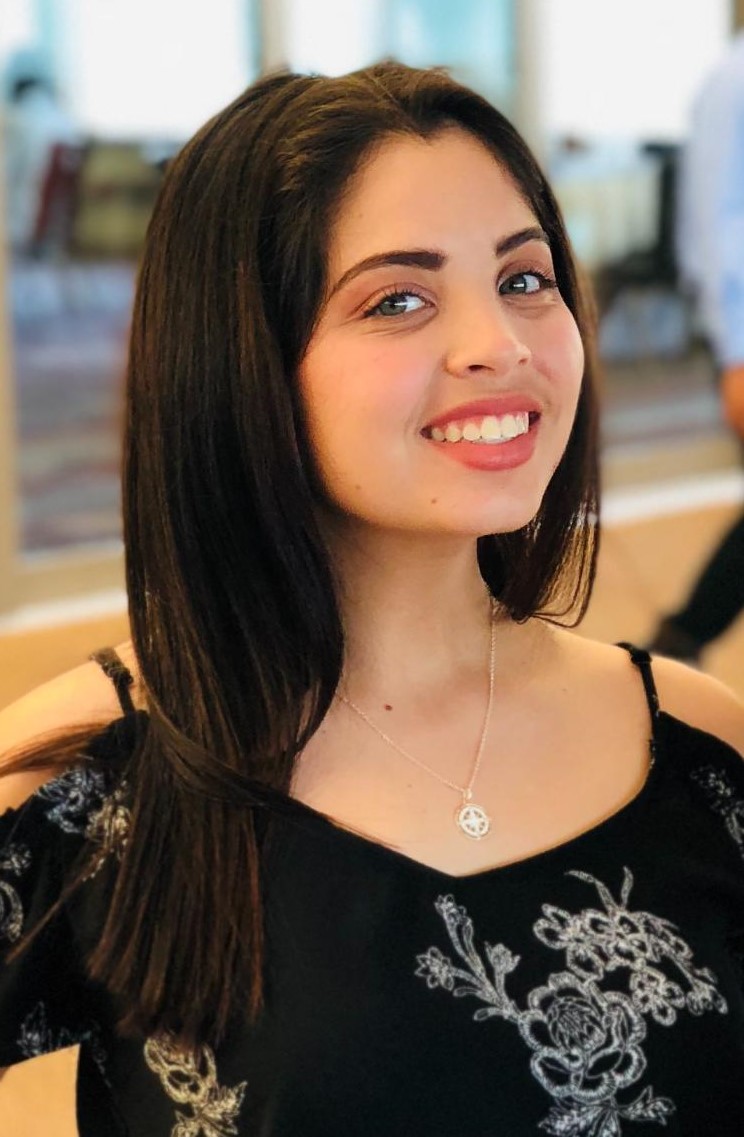 Celeste Marin
Marin is a Biochemistry major working on a research project to understand how DNA damage and repair can be involved in the initiation, treatment, and prevention of Parkinson's disease and cancer. Due to her outstanding research achievement, she was awarded the FIU MARC U* STAR fellowship. She was also awarded the Eli Lilly and Company Drug Development and Discovery Internship and has given four scientific research presentations at local, national, and international research conferences. 
Ana Ruas
Ruas is a double major in biological sciences and English literature, with a minor in chemistry. She is a fellow in the MARC U*STAR Program, a QBIC Scholar, and an Honors College student. She is currently conducting research under Dr. Azzam where she is investigating the formation of multinucleated giant cells in ovarian cancer. Ruas has served as a volunteer Learning Assistant for the SRI program, where she led a team of high school students from TERRA and MAST Homestead on a COVID-19 research project.
UNDERGRADUATE SCHOLAR AWARD FINALISTS—Patricia L. Garcia and Prachi Lalwani
GRADUATE SCHOLAR AWARD recognizes a graduate student who has demonstrated outstanding leadership through academic achievement and/or academic research.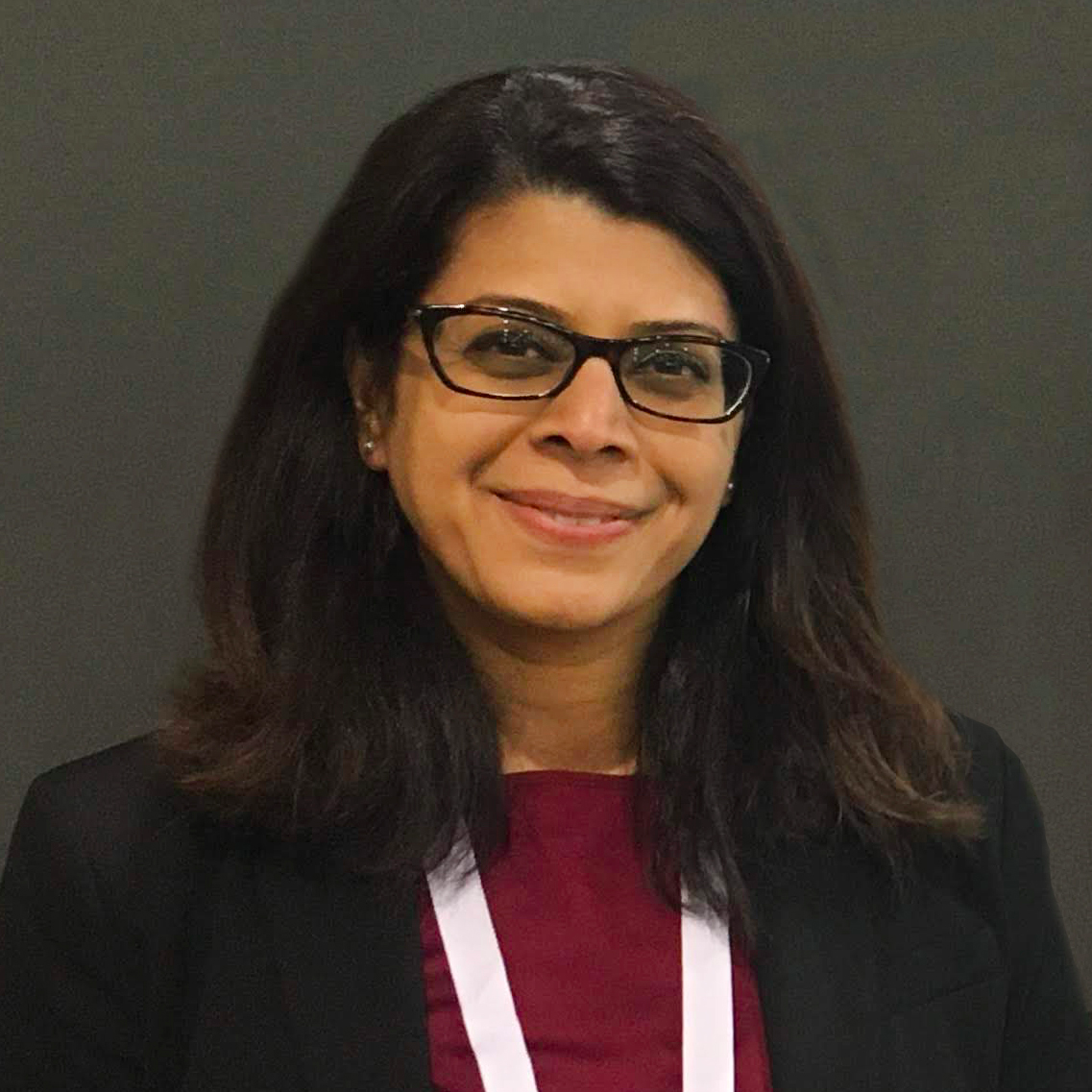 Rumi Agarwal
Agarwal will graduate soon with a Ph.D. in public health. She has worked on numerous projects, published manuscripts, and served as an instrumental team member in crafting a grant proposal that resulted in a $900,000 grant from the Florida Center for Students with Unique Abilities. She has received several professional honors, prizes, and fellowships, among them the American Public Health Associations' Disability Section's Career Enhancement Student Scholarship.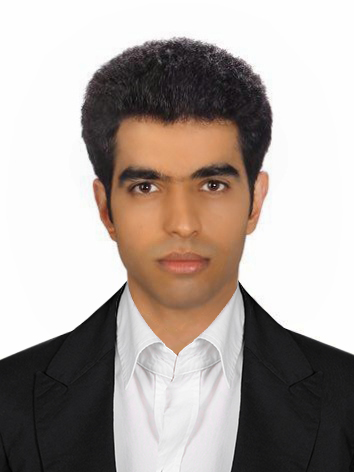 Saman Farhangdoust
Farhangdoust is a civil engineering Ph.D. candidate from the Civil and Environmental Engineering Department. He has more than thirty peer-refereed articles and his published work has been cited 139 times to date. Farhangdoust has made substantial contributions to the field of engineering and sustainable infrastructure, including the development of a Non-Destructive Testing inspection guideline to monitor and address concerns for bridge infrastructures. His dissertation work will increase the resilience of the U.S. coastal infrastructure against natural and man-made hazards.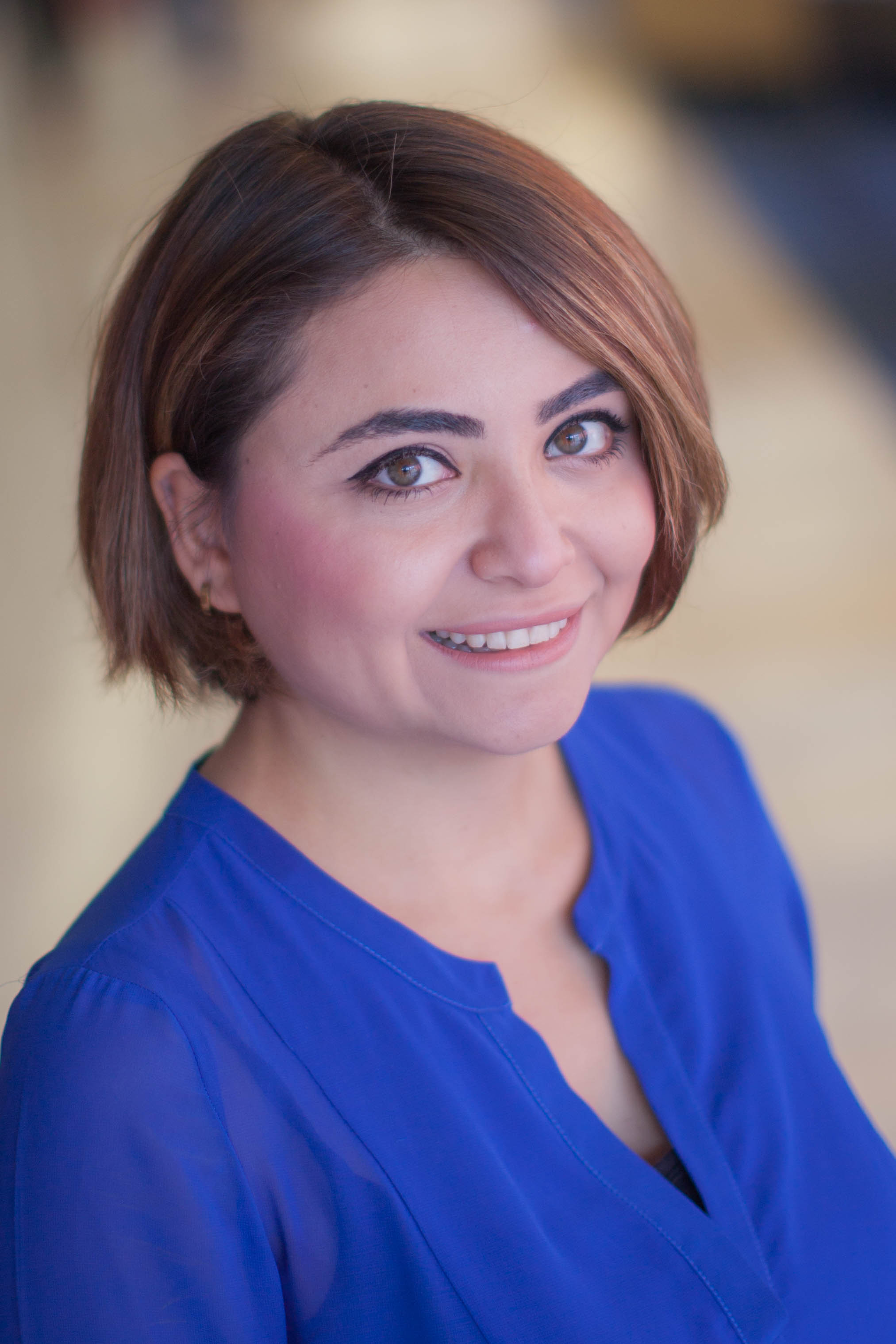 Nuket Serin
Serin is a Ph.D. candidate in the Department of Marketing and Logistics. She has published a paper in the Journal of Advertising and has received a variety of awards and grants. Serin was featured in the American Marketing Association Student Spotlight Series honoring distinguished marketing doctoral students, emphasizing their academic and leadership achievements. She has made an incredible impact through leadership and teaching roles on the FIU campus and in the local community. 
GRADUATE SCHOLAR AWARD FINALISTS—Reinier Alvarez, Laura Heron and Samanbar Permeh
PRESIDENTIAL AWARD recognizes a student who has significantly impacted the FIU community.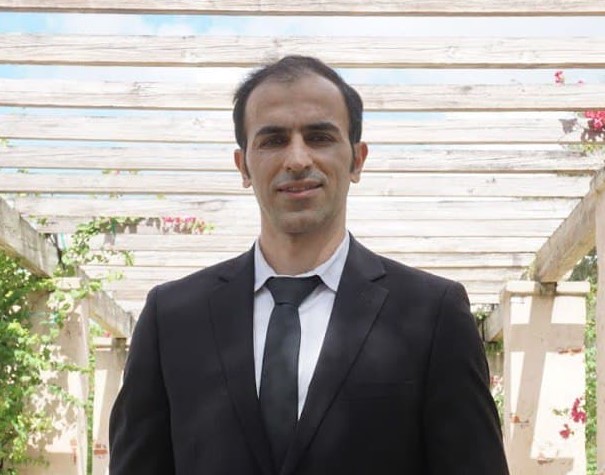 Mohammad Ebrahimi Kalan
As a Ph.D. candidate in epidemiology, Kalan has assisted on multiple projects revolving around tobacco smoking and health and has acquired thorough epidemiological training in several important tobacco-related areas. Through his research and findings, Kalan concluded that developing, implementing, and evaluating intervention programs with adolescent waterpipe smokers should be guided by the waterpipe-specific trajectory of nicotine dependence.
Currently, he is working on his third manuscript from his dissertation focusing on data preparation for the analysis process of his research. Kalan is also a second author on a publication focusing on the "Effect of Flavor Manipulation on e-cigarettes (JUUL) Users' Experiences, Puffing Behavior and Nicotine Exposure Among US College Students" for the Tobacco Control Journal. Due to his contribution to this study, he has received an overwhelming amount of attention within the field where he received 206 citations to his published papers on his Google Scholar profile.
Kalan is organizing an international research project between the United States, Tunisia, and Lebanon funded by Fogarty International Center at the National Institute of Health where he assisted in the development of pictorial health warning labels for waterpipe devices with the use of the Delphi study method.