President Rosenberg: FIU is kicking off our favorite week of the year - Homecoming!
October 13, 2021 at 11:00am
---
Dear FIU faculty and staff,
It is time to Reignite Your Roar! In just a few days, our FIU kicks off our favorite week of the year - Homecoming! Please join us for an exciting week throughout our campuses from Friday, October 15 through Saturday, October 23.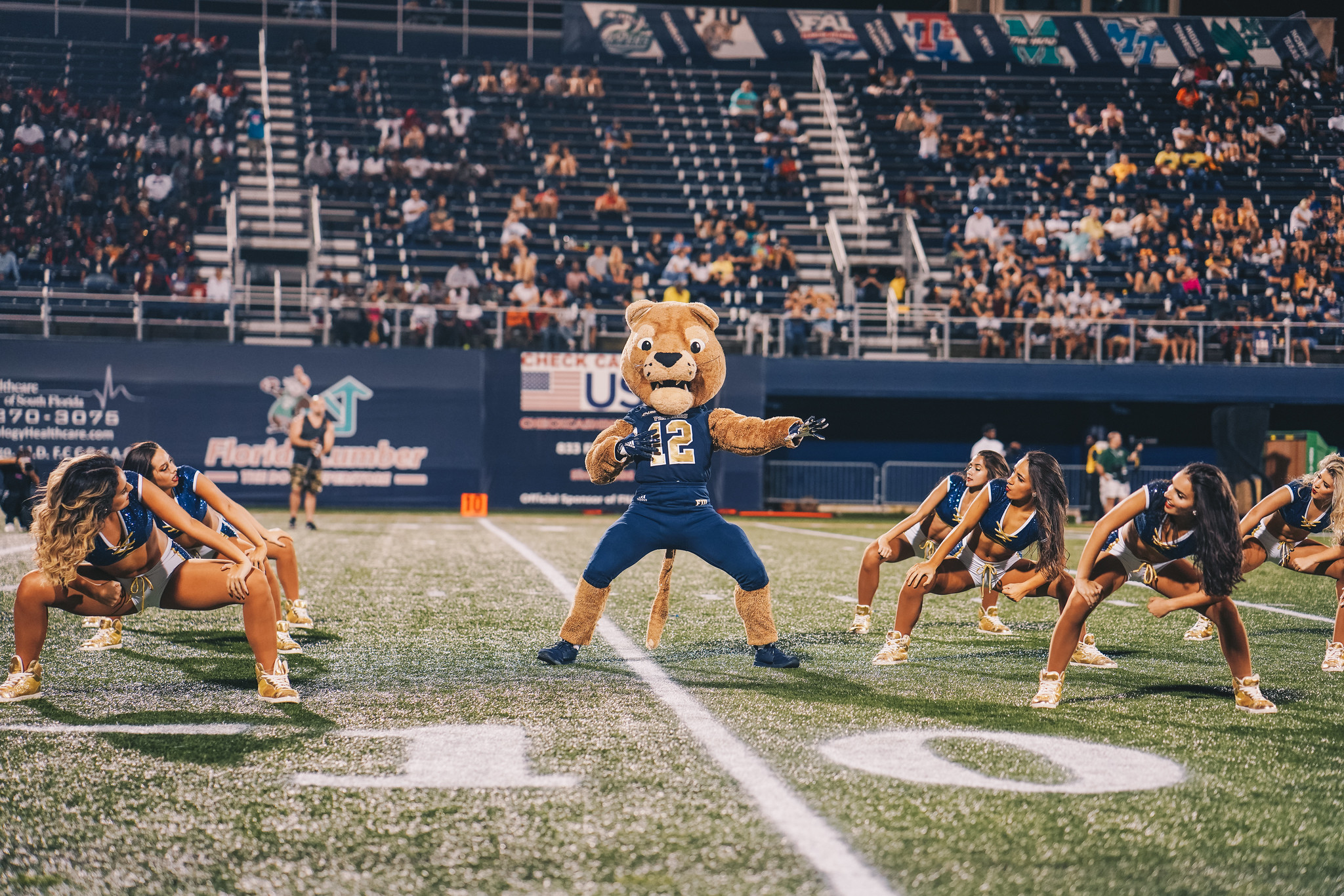 Our Homecoming Committee has been working tirelessly to bring you the best week yet! Here are just a few of the events you can look forward to:

Spirit Decorating Competition, Roaring Spirit Bake-off and Faculty & Staff Royalty Voting
Voting for our Spirit Decorating Competition, Roaring Spirit Bake-off and Faculty & Staff Royalty is officially open. You can vote from now until Wednesday, October 20. Winners of our Faculty & Staff Royalty will be announced at The Uncaging on Thursday, October 21 while our other winners will be announced at our Homecoming game.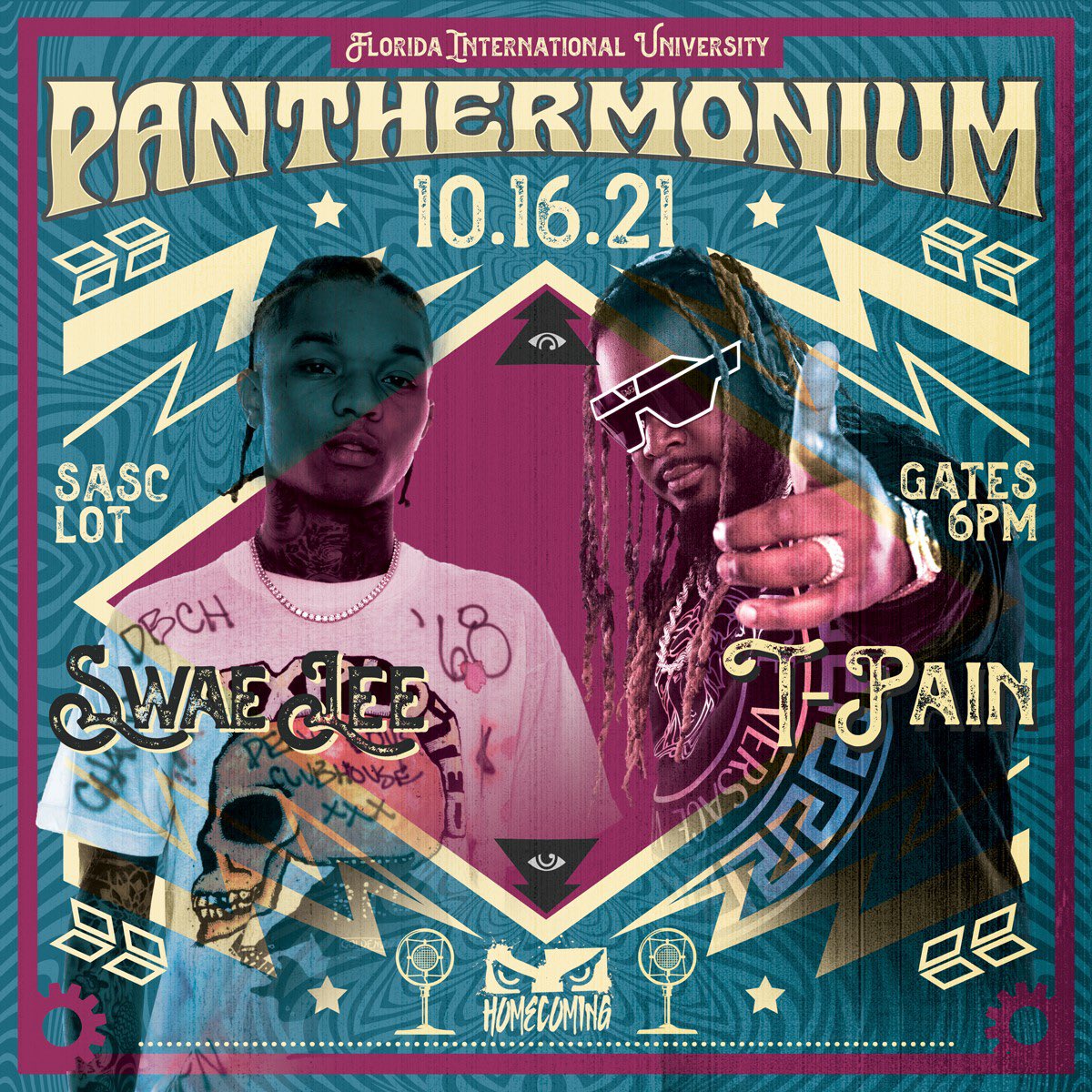 Our FIU Family will come together on Saturday, October 16for a concert by none other than T-Pain and Swae Lee! The fun will start at 6 p.m. at MMC's SASC Parking Lot. Tickets to Panthermonium are available for purchase by faculty and staff for $20. Buy your ticket today! Gates close at 9:30 p.m. Make sure you arrive before closing time!
This year's Panthers Got Talent show will take place on Sunday, October 17 at 5 p.m. at MMC's SASC Parking Lot. Join us for a night of entertainment with singing, dancing and other acts from our students, faculty and staff. This event is open to the public and attendees are welcome to bring lawn chairs for their personal use.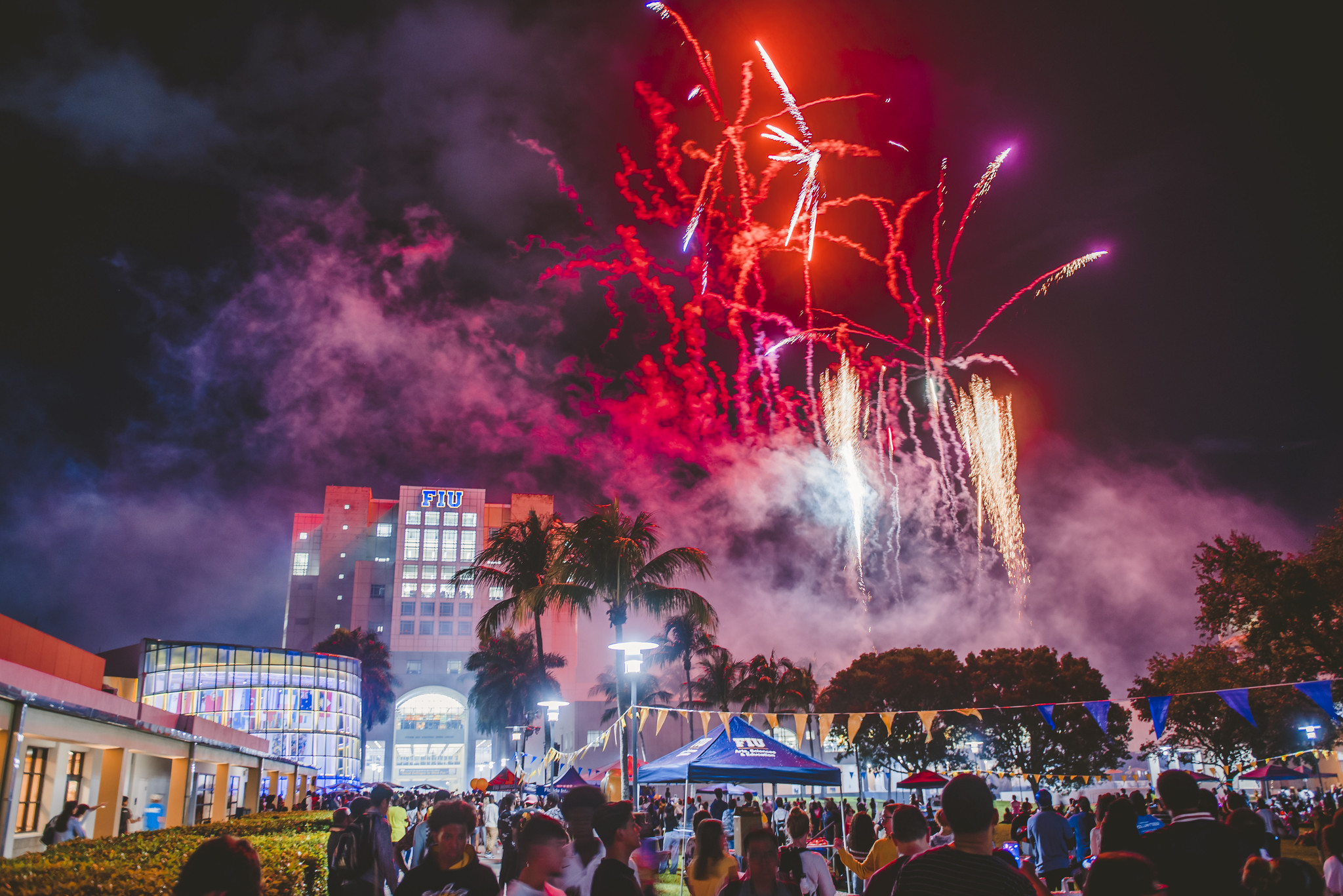 We cannot wait for the return of the Uncaging! Join us on Thursday, October 21 at 5 p.m. at MMC's GC Lawns and surrounding areas. This year's Uncaging will feature our favorite fireworks show, Trail of the Torch Ceremony and the crowning of our Homecoming Faculty & Staff Royalty! 
We are also welcoming back to our Homecoming lineup our Craft event!  We will see you Friday, October 22 starting at 5 p.m. in our GC Ballrooms. This year's theme is Havana Nights and we will be featuring over 20 top-tier food and drink offerings. You don't want to miss this Homecoming celebration! Purchase your ticket today.
Then on the big day, Saturday, October 23:
Tune in at 1 p.m. at hc.fiu.edufor streaming of The Roar Report! During the one-hour telecast, you will hear from notable alumni, watch our Deans play a game of Family Feud and even get an inside look at our Presidential House. We have tons of surprises in store!
Tailgating areas will be open for setup at 2 p.m. Reservations are required. You can reserve your group spot, free of charge, by visiting our tailgating website. You can also order a tent, catering and more.
Hosting a tailgate is not for you? No problem. Our FIU Alumni Association will be hosting Roar Lounge starting at 4:30 p.m. at Parkview Hall. This family-friendly pregame tailgate features food, fun, a great view of the Panther Walk and even a visit from FIU's Marching Band. Register todayto be a part of it all!
Homecoming Game


Our FIU Panthers will face the Western Kentucky Hilltoppers at 7 p.m. at FIU Stadium and we are counting on you to cheer on our team to victory! We also will be announcing our Spirit Decorating Competition winners during the game. You can purchase

single day tickets

for our Homecoming game.
For a full list of events and ticketing information, please visithc.fiu.edu.
Remember to stay connected throughout the week! Follow FIU Homecoming's Twitter, Facebook and Instagram!
We need your help to make this year's Homecoming one to remember! Please take part in all your favorite activities and support our FIU!
As always, Go Panthers!
Sincerely,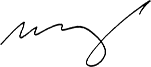 Mark B. Rosenberg
President