Dear FIU Family,
Welcome to Fall 2021 at our FIU! We are glad that you are back, Panthers.
As we kick off the new academic year together, we are optimistic that it will be the best year yet for our Panther family. To our new learners as well as our faculty and staff joining us for the first time, we're so glad you are now part of our university community. You have chosen a very exciting time to become a Panther.
You see, our FIU is #1 in Florida among public universities, according to the Florida Board of Governors (BOG) performance-based funding scores. That means that our university is the top institution within the nation's top-ranked State University System. 
In addition, because of our efforts at FIU to provide access and excellence to our students while lifting our South Florida community, this summer, our university received a generous $40 million donation from philanthropist and author MacKenzie Scott and her husband Dan Jewett. This is a game-changer for our university as we forge ahead in our efforts to help our students succeed.
And, because of the commitment of our faculty and staff, our FIU has achieved multiple top-50 rankings, yet another reflection of the far-reaching impact of our university.
It's been a banner year for our FIU, all thanks to the excellence and commitment of every member of our Panther family. But this is just the beginning.
As we reunite on our campuses tomorrow, we begin a new chapter, with new goals, new expectations and a renewed sense of hope after a very challenging 2020. To celebrate this new beginning, join me in showing up to campus in full FIU gear all week long, beginning tomorrow. Wear your blue and gold and help us spread that Panther Pride!
We're welcoming a very talented freshman class. They hail from 322 high schools across the U.S., 35 international high schools and represent 47 countries. Our new learners have an average GPA of 4.35, are National Merit Scholars, Silver Knight winners and honorable mentions, and many were recognized by the College Board of National Recognition for Academic Honors.  
We're also joined by 214 new faculty, a select group of individuals who, through their research, innovation, and teaching accomplishments, will help our FIU reach our next horizon as we prepare a new generation of students for the demands of a 21st-century workforce.
And, congratulations are in order Panthers, as FIU celebrates 50 years of excellence in 2022! All year long, we'll highlight Fifty Years of Firsts as part of our FIU@50 celebration. Stay tuned for additional details on how you can contribute to this milestone for our university.
But we're also facing a real threat from the Delta variant that we must confront. Here at FIU, we continue to do everything we can to help our Panther family stay safe. It is critical that all Panthers remain vigilant and take key steps to ensure we are protected, including getting the COVID-19 vaccine.
Vaccination remains the most powerful tool to prevent the disease and stop community spread. At FIU, we have vaccines available on campus for students, faculty, staff, retirees and eligible members of their households.
Beginning this Monday, August 23, the FIU vaccine site will be open from 9 a.m.-4 p.m. Monday-Thursday until September 9, except for Labor Day on Monday, September 6. The vaccine site is located at the Graham Center Piano Lounge at MMC. Appointments are encouraged, but walk-ins are welcome. You can also call 305-348-5100 for an appointment.
In addition, through October 4, additional vaccine sites at both MMC and BBC will offer first and second doses of the Pfizer vaccine as part of a collaboration between FIU, Miami-Dade County and the Florida Department of Health. A pop-up vaccine site will be located in front of Panther Hall at MMC and in the Wolfe University Center Culture Corner at BBC from 9 a.m.-5 p.m. seven days a week. There are also multiple locations locally where you may receive a vaccine.
COVID-19 testing is available on campus at no cost through our partnership with Curative. There are COVID-19 testing options widely available in our community. Also, continue practicing healthy habits like washing your hands periodically throughout the day, staying home if you are sick, and seeking medical attention if needed. 
Please wear a face covering while indoors. At FIU, we are providing complimentary face coverings for students, faculty and staff. For students, face coverings are available by swiping their Panther ID at one of our many vending machines throughout our campuses, or at walk-up distribution stations. For faculty and staff, department or unit leaders can request a supply of face coverings by calling 305-348-4600.
And don't forget - complete the P3 app questionnaire before starting your day on campus. This is an important tool to keep the Panther family safe.
As we kick off Fall 2021 at FIU, I wish each of you the best of luck. I also ask that we remain vigilant and proactive in protecting our health and the health of those around us.
Welcome back! Let's go!
In the Panther spirit,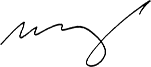 Mark B. Rosenberg