Proceeds from medical student fundraiser will provide free mammograms to more than 100 uninsured women
The annual student-organized art show and auction raised a record $17K this year.
---
Mammograms can save lives, but many women can't afford them.
Nearly 10 years ago, medical students at the Herbert Wertheim College of Medicine (HWCOM) organized a fundraiser to pay for mammograms for uninsured, low-income women. The first Mammography Art Initiative Art Show and Auction (MAI) raised about $6,000. MAI became a yearly fundraiser. This year, students raised a record $17,000.
"We were nervous about how successful MAI would be with the challenges of the pandemic. It was a nice surprise that it was so successful," said Allison Bautista, one of the second-year medical students who helped organize the event.
Access to health care is a significant barrier in underserved communities. To address this, the College of Medicine's Green Family Foundation NeighborhoodHELP program operates four mobile health centers. These mobile units provide free medical services in low-income neighborhoods in Miami-Dade County. The Linda Fenner 3D Mobile Mammography Center provides free breast screenings and breast health education for uninsured women.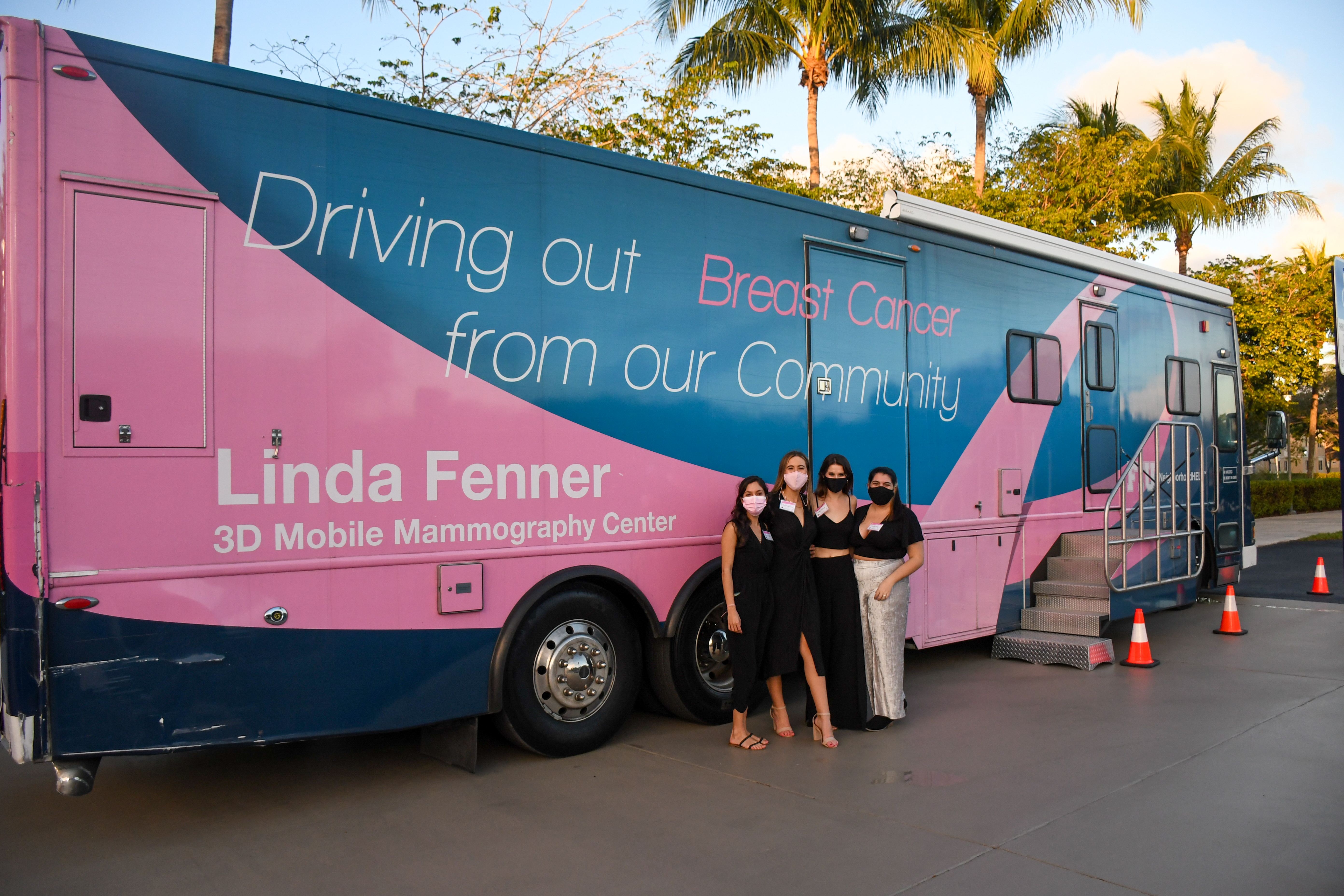 "By funding these efforts, we make mammograms more accessible. And hopefully, we can catch breast cancer earlier when it is more treatable," Bautista said.
The pandemic threw a big wrench into the original plans for the event. MAI is traditionally held at a local art gallery in October to coincide with Breast Cancer Awareness Month. But a spike in COVID-19 cases forced a postponement until this February.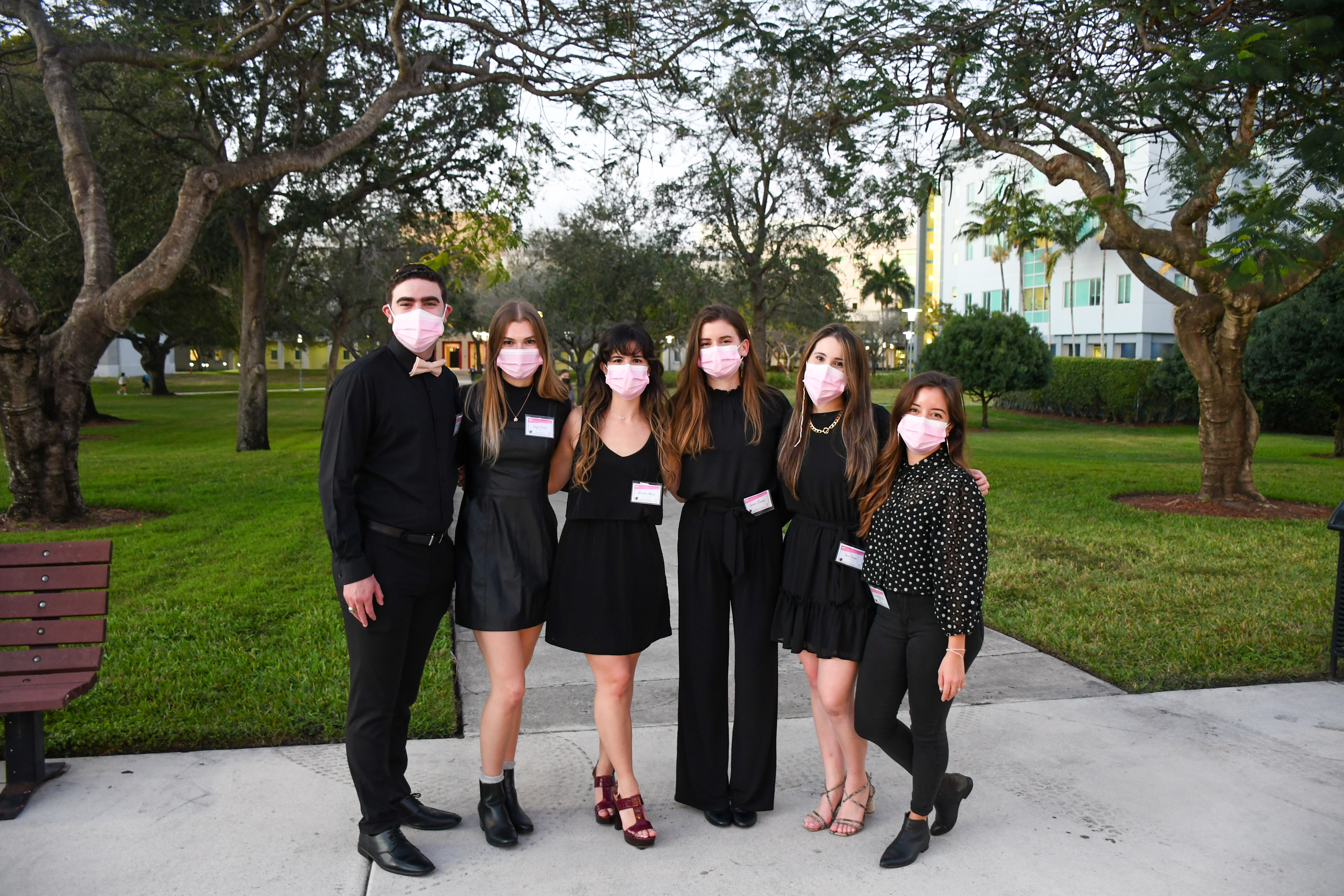 Even then, COVID-19 remained a big concern. To accommodate proper distancing, the students decided to hold the event at the spacious Graham Center Ballrooms, limit in-person attendance, and allow ticket holders to participate virtually.  
The show featured more than 100 artworks donated by professional and student artists from around the country.
"We got pieces from artistic HWCOM students, undergrads and even high school students from the Coral Reef High art magnet program," Bautista said.
Medical students who are also musicians provided musical entertainment. And the staff of the mobile mammography center, fondly known as the mammovan, gave tours that the students shared live on the FIU Medicine Instagram.
The money raised through the art sale and a virtual raffle will help provide at least 116 free screening mammograms to women in South Florida's most vulnerable communities.