South Florida remains in Tropical Storm Fred's forecast cone
The following message was sent to the university community today.
August 11, 2021 at 2:35pm
---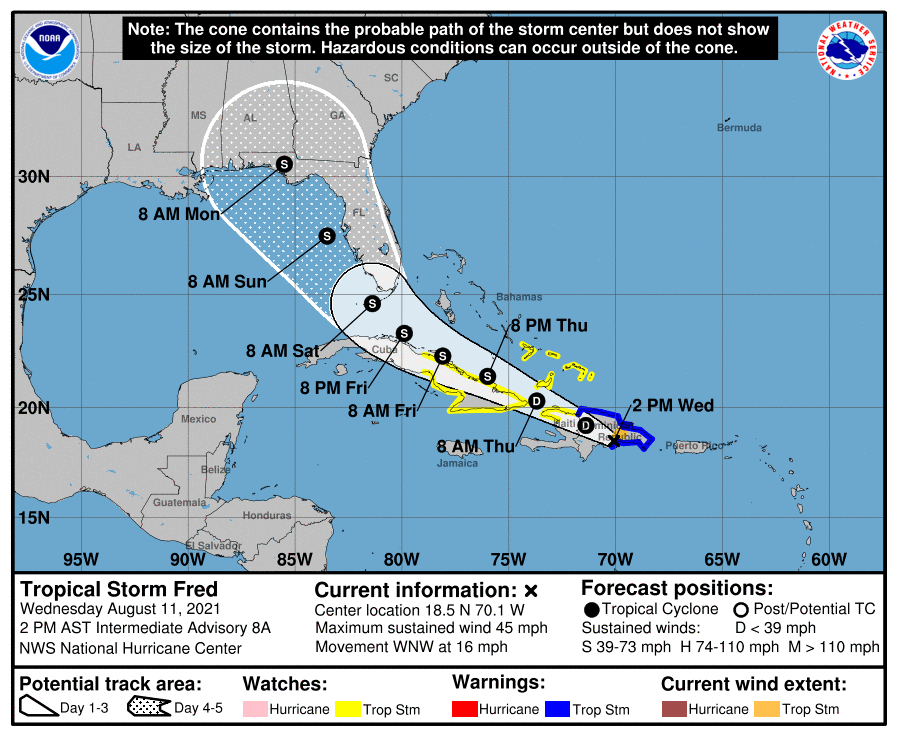 At FIU, we are monitoring Tropical Storm Fred, which is currently moving across the Caribbean.
Although it is too early to determine if the storm will impact our region, South Florida remains in the storm's forecast cone. If the storm heads our way, we can potentially experience heavy rain and some wind Friday evening and Saturday.
This is a good time to make sure you and your family have several days' worth of supplies and medicines. Please monitor local media and pay attention to updates from the National Hurricane Center throughout the next few days.
FIU has a communication protocol to keep the community informed about university operations during emergencies, including storms. Please look for emails, follow FIU on Facebook, Twitter and Instagram and check FIU News and monitor local media for updates.
Storm preparation may be a new experience for many members of our university community. For tips on what to do, please visit the FIU Department of Emergency Management website or Miami-Dade County's Hurricane Guide.