College of Medicine welcomes new class at White Coat Ceremony
The white coat symbolizes their entry into the medical profession
---
The Herbert Wertheim College of Medicine welcomed its newest class under the leadership of a new dean, Dr. Juan C. Cendan, at this year's White Coat Ceremony. At the annual event, incoming medical students receive their first short white coat symbolizing their entry into the medical profession. And the beginning of their journey to achieve the long white coat worn by physicians.
Addressing the 120 incoming medical students, Cendan reminded them that bedside manner and book smarts go hand in hand with being a great physician. And the doctor must listen for clues patients bring to the clinic.
"You will be training in a culturally rich environment where every clue matters. You must be 'on' all the time," he said, adding in Spanish: "¡A ponerte las pilas!" Literally, it means "put your batteries in." Colloquially it means "get cracking."
Class of 2026 profile
U.S. News & World Report named the Herbert Wertheim College of Medicine as the nation's second most diverse medical school in 2022. And this latest class reflects that. Students represent 10 countries, 85% are bilingual, and a third are the first in their family to attend college.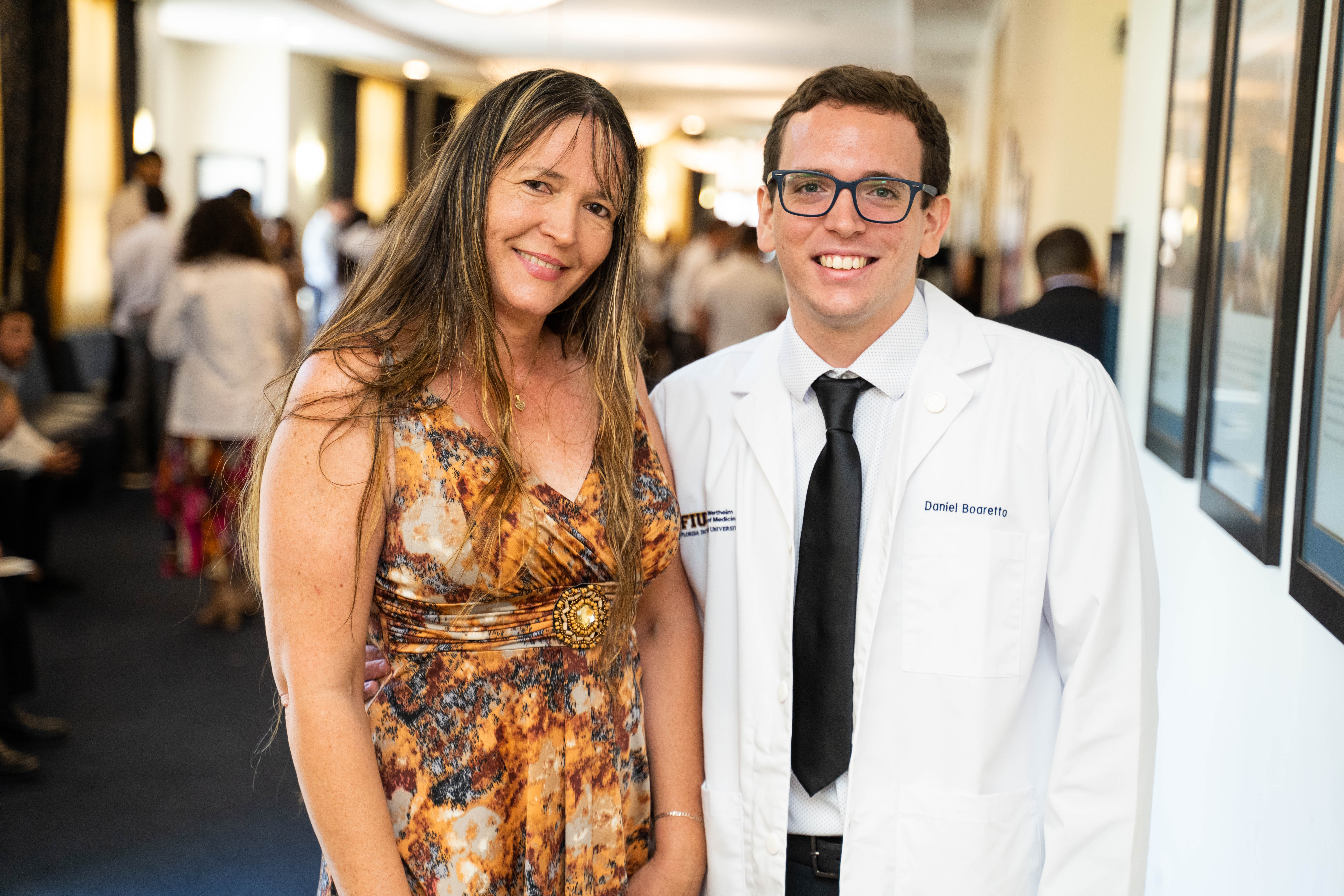 Only 20, Daniel Boaretto is one of those first-gen students. And one of the youngest in the class—the youngest is 18! Daniel's mom, Carla, an immigrant from Venezuela, worked at Café Bustelo while he attended FIU as an undergrad.
"The American dream exists. I'm super happy we're going to have a doctor in the family," she beamed, standing next to her son."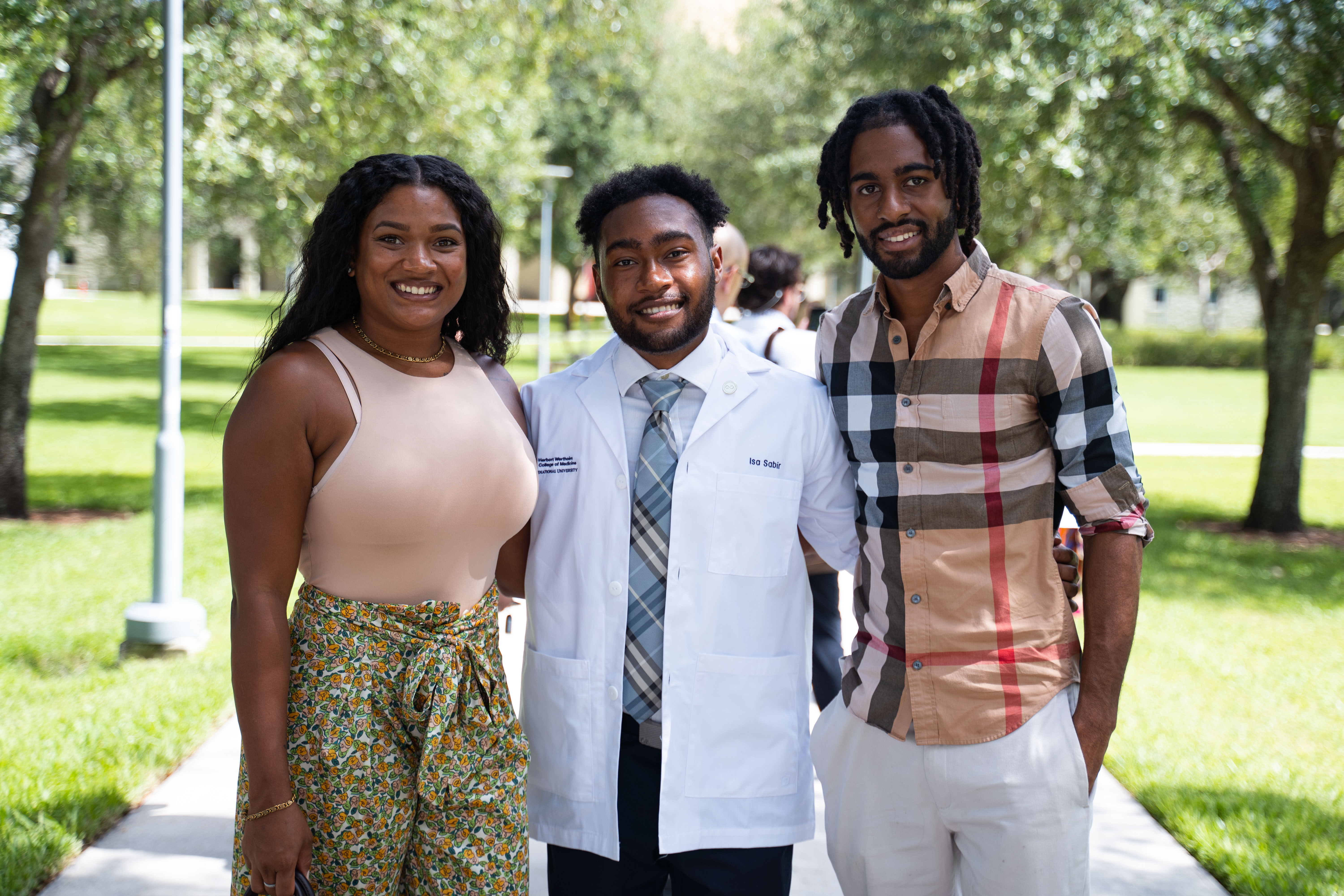 Isa Sabir is the first matriculant from an FIU program designed to recruit minorities least represented in medicine—the Albert E. Dotson, Sr. Premedical Pipeline Program. Sabir's brother and sister watched proudly in the audience as he donned his white coat — "It feels amazing. I feel like I'm ready," Sabir said.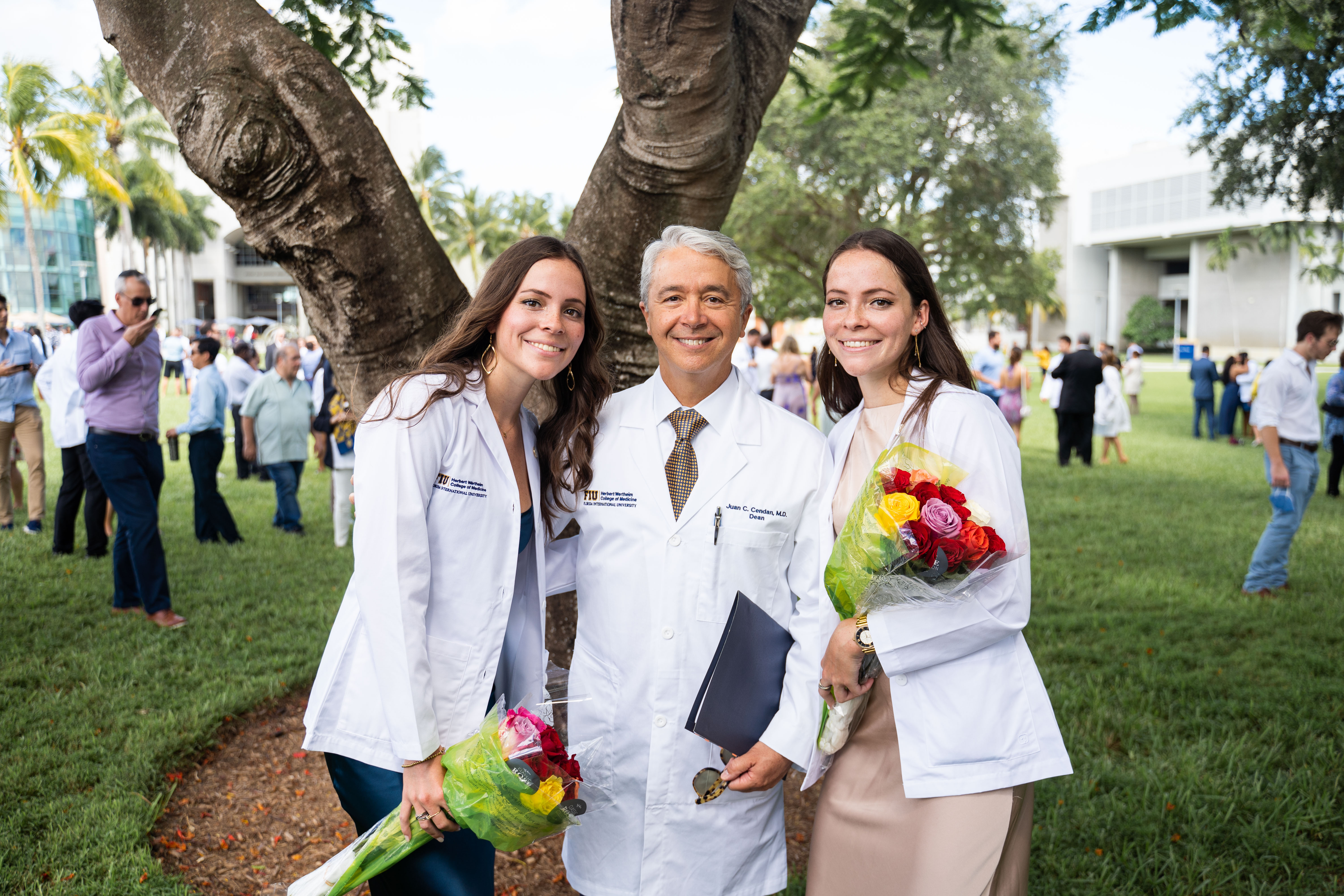 Following a growing national trend in medicine, more than half the class (54%) is female, among them Sofia and Julia Steger, the college of medicine's first identical twins. Actually, they're triplets — their brother chose a different career. But the sisters, who often finish each other's sentences, wanted to stay together.
Sofia: "It's incredible."
Julia: "It's amazing."
Sofia: "We worked so hard to be able to do it together."
Julia: "She's the best study partner I could ask for."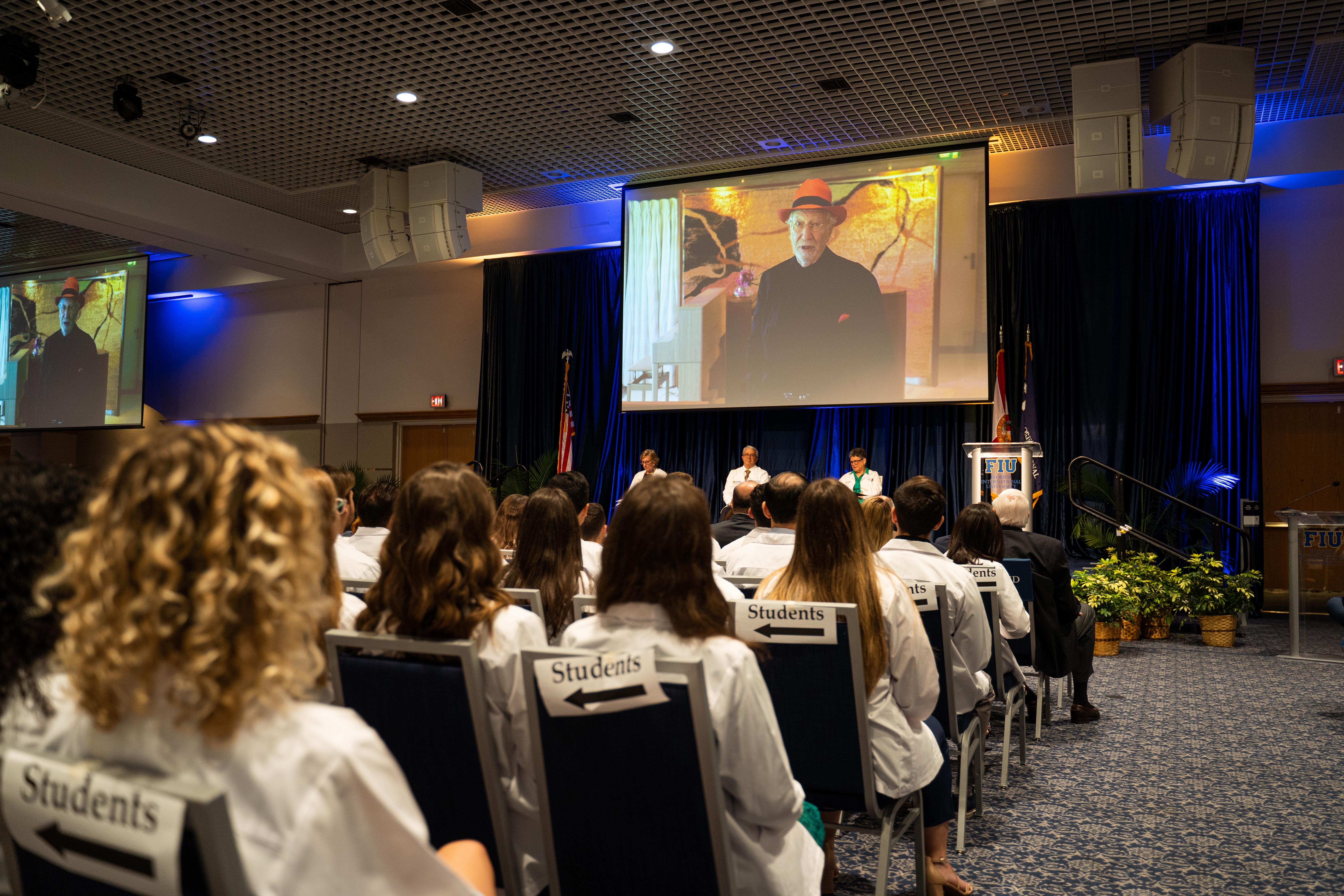 Prevention is the best medicine.
The new class received a special videotaped message from Dr. Herbert Wertheim, the college's founding chairman, and namesake. Wertheim congratulated the students, noted they had been chosen out of more than 6700 applicants, and offered advice in the form of what he considers three of the most important words in medicine: "Prevention. Prevention. Prevention."
"I do solemnly swear…."
As part of the ceremony, the new students take an oath, patterned after the Hippocratic Oath, vowing to be "loyal to the profession of medicine and just and generous to all." They will retake the oath when they graduate.