Hossein "Zane" Tavana, research professor of enterprise and logistics engineering, believes that real-world experience is crucial to understanding how organizations function. In his forecasting and demand management course, students are prepared with a framework to analyze any organization's numbers using real numbers rather than theoretical data from demand planning textbooks.
As part of the Master of Science in Engineering Management, his course provides hands-on experience with a brewing company's actual sales data — the hands-on experience in this case is all about the numbers, he stressed. Graduate students are given valuable tools for the fundamentals of demand planning and forecasting, he affirmed. 
Check out the Q and A below to learn more about the course and how it equips students to find solutions to real problems.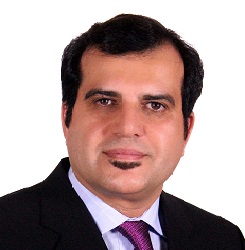 Hossein "Zane" Tavana
What is your background?
My Ph.D. is in transportation engineering. My area of expertise is in operations research, revenue management and price optimization. I have worked for Continental Airlines, Carnival Cruise Lines, and Cargill Corporations, to name a few. I am also a consultant in many fields such as agriculture, consumer packaged goods and entertainment ticketing industries.
What do you teach in class?
For my class, I teach demand forecasting, pricing analytics and optimization. I lean on my real-world experience and offer my students an opportunity to solve real-world problems from the industry. In this course, students learn about forecasting methods such as regression, time series analysis and pricing analytics like price optimization and price elasticity of demand.
How do students use "real" data in your class?
I have a close relationship with a major brewing company. The brewing company sponsors the course by providing actual current retail data that I use for a final case study. My students gain real-world experience doing the case study, and the brewing company receives valuable forecasting and pricing analysis reports from my students.
What is the need for the knowledge provided in this class?
Any business, regardless of what they do, needs to conduct forecasting. Organizations need to know what the demand is for their products or services so they can plan. Furthermore, students in my class gain problem-solving skills, learn how to forecast demand, find optimal prices that maximize profit or market share. These abilities are invaluable for companies for procurement, planning, profitability, consumer retainment and inventory control. The skills learned can help companies determine supply chain needs and uncover vulnerabilities.
What's the value of this class?
The value of this class is that it prepares students to identify internal and external forces affecting demand, as well as understand consumer purchase behavior. Students are taught how to determine frequent price changes like those in hospitality, agriculture, and transportation industries, to name a few. This education helps them understand the reason behind trends and shifts, to interpret what's happening and make sense of the data. The result of this specific knowledge applied in practice is beneficial to any organization as it forms its decision-making process, pricing and operations.
How have industries changed with regard to forecasting and demand management?
Years ago, pricing was not scientific. However, the airlines who were the pioneers in using pricing science in their revenue management, understood how to forecast demand and use pricing science to compete with other players while still making a profit. We see other examples in hospitality and agriculture. There are supply, demand, and pricing trends to consider.
There was and continues to be a skill gap in demand management and pricing. I teach students to leverage a framework for statistical and scientific analysis that can be used in any industry. Using this framework, students can help predict demand and find the best options for positive results. This skill is something they can take with them and apply to their jobs when they graduate—wherever they go.