2000s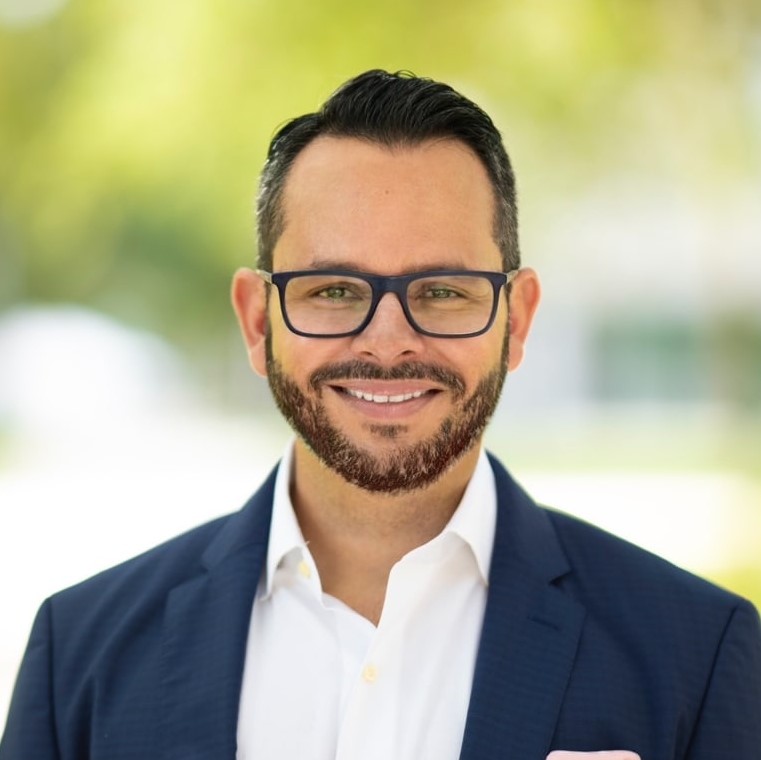 George Corton '03, MBA '14, began a new role as a managing principal of Westside Capital Group. He has been a proud panther since he enrolled in 1998 and launched a fundraising career in 2003 at FIU. He most recently served as vice president for development and innovation philanthropy at the university. Together with his team, he achieved record-breaking fundraising results, including $114.2 million raised in the fiscal year 2020-2021. During his tenure, the FIU Foundation reached and exceeded its $750 million Next Horizon campaign goal in 2022. He also helped the university carry a legacy in Hispanic philanthropy, particularly in his role, along with the Foundation Board Directors, conceiving FIU CasaCuba — a Cuban cultural heritage center that breaks ground in 2024.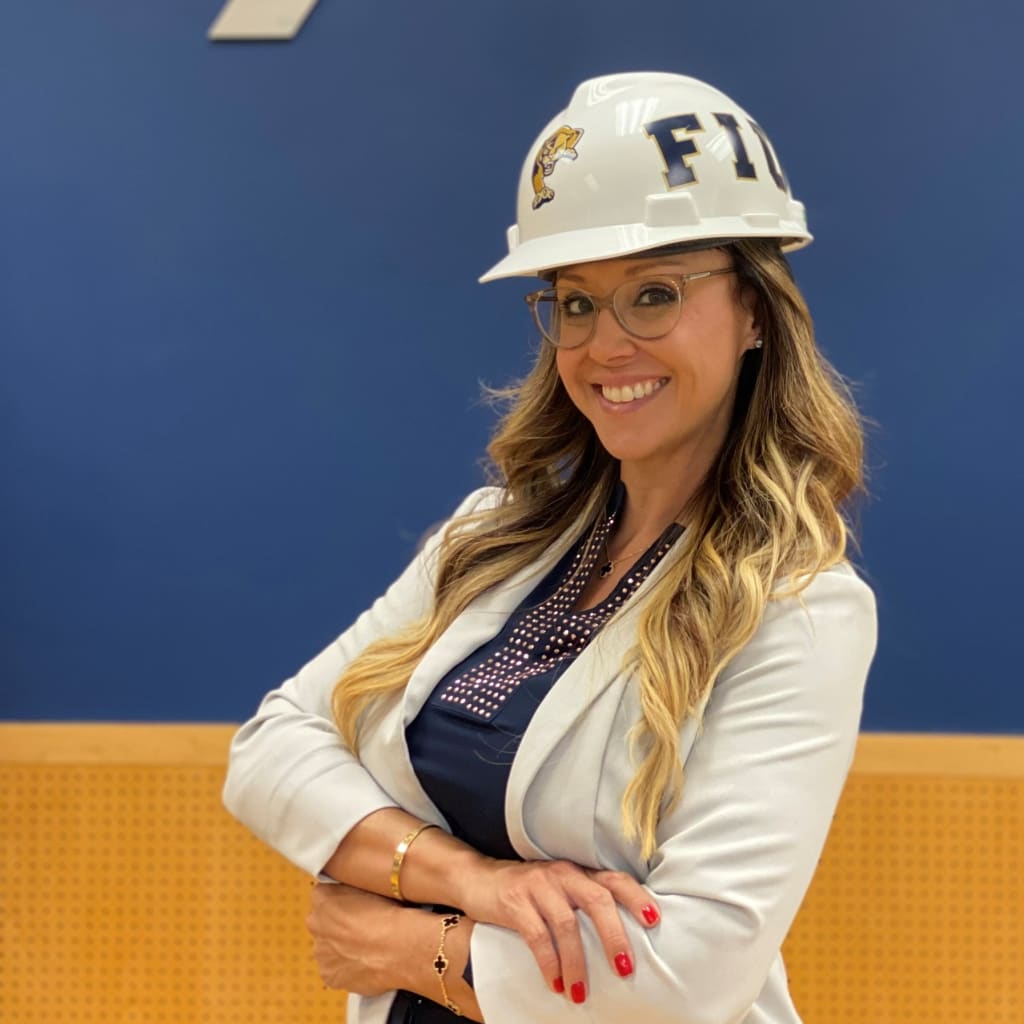 Darlene Fernandez '06 became the executive director of Miami-Dade Expressway Authority (MDX). She is the first woman to hold the position. In her role, she is responsible for some of Miami's greatest arteries of transportation. In addition to the Dolphins Expressway, MDX oversees State Road 112, which connects to Miami International Airport, and three other highways in Miami-Dade County.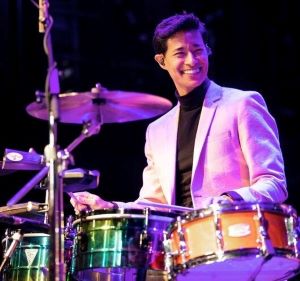 Two-time Latin GRAMMY winner Tony Succar '08, M.A. '10, was featured on Berklee College of Music's YouTube channel in the June installment of the college's Two Track video series. He played original arrangements of "Eye of the Hurricane" by Herbie Hancock and "Negra Presuntuosa" by Andrés Soto Mena in a high-energy performance with members of the Latin American Association of Berklee Students. Additionally, last year, Succar was elected to the Latin Grammy Board of Governors for the South Florida Region. 
2010s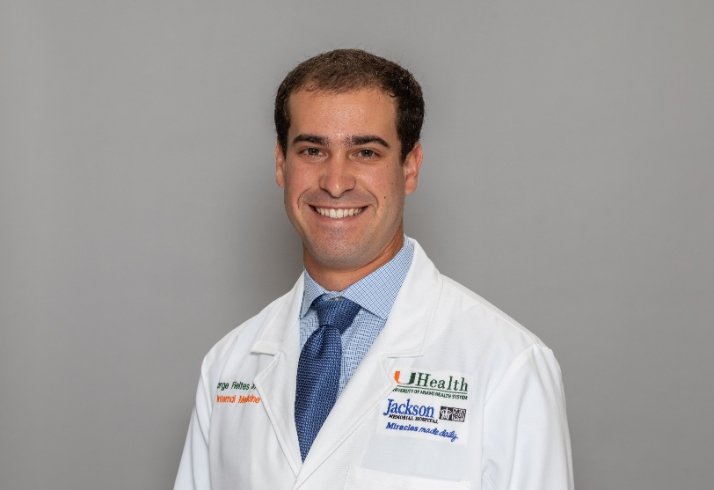 Jorge Fleites, '18, MD '22, was named Intern of the Month at the University of Miami Internal Medicine Residency Program. It is clear from his colleagues' comments that Dr. Fleites has impressed them with his knowledge and work ethic: "Jorge was an absolute superstar on wards, on his FIRST MONTH of wards no less! He was always on top of everything, and would do things for his patients before even being asked. He fostered an awesome relationship with his patients, always caring about them on a personal level. He was always a team player and went above and beyond to ensure everything was accomplished, always with a positive attitude. Anyone would be lucky to have him on their team!"
Marie Sandra Severe '15  was selected as the senior vice president and chief executive officer of Jackson North Medical Center in North Miami Beach, Florida. She previously served in roles including, chief operating officer and associate vice president of operations.


2020s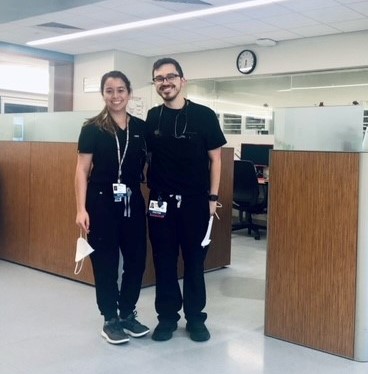 Drs. Diana Rodriguez MD '21 (internal medicine) and Matt Hanley MD '21 (emergency medicine) are in their second year of residency at the University of Florida and coincided on cardiac ICU. "On our last day on cardiac ICU together, we were the only 2 residents on the ward taking care of up to 14 patients with only a fellow to go for emergencies. We got so many good comments during this rotation all the cardiac fellows want us both to go into cardiology. Feels great to be an FIU alumni," says Dr. Rodriguez.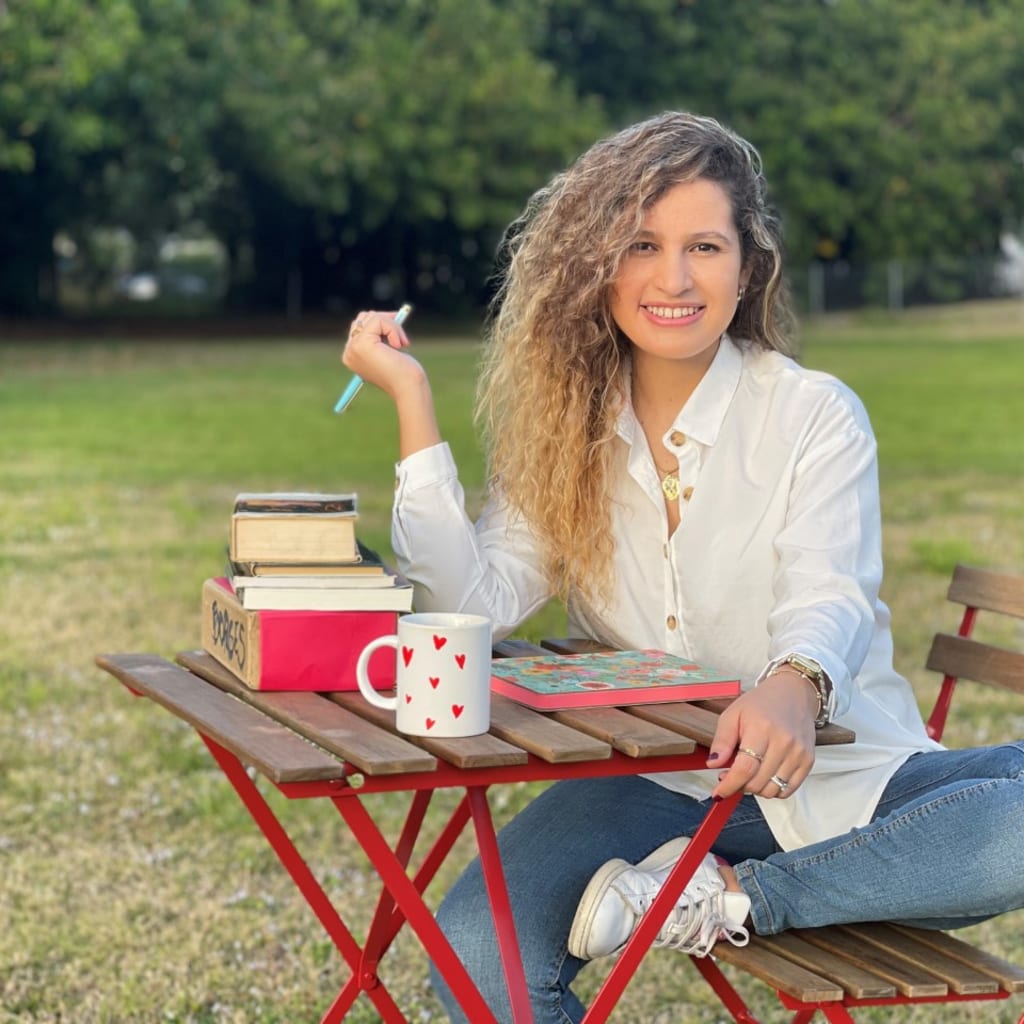 Edurne Sosa El Fakih '22 was awarded a nearly $40,000 scholarship to attend a prestigious postgraduate research program at the University of Cambridge. The scholarship is part of the Girton College Postgraduate Research Awards and will help cover the cost of tuition. She is continuing her sociology and anthropology studies at Cambridge this fall.
 
In Memoriam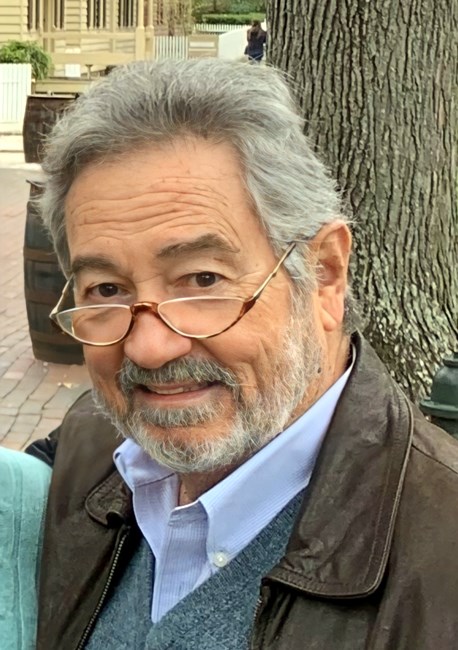 José de la Torre, professor emeritus in the Department of International Business, worked at FIU Business from 2002 until 2010 and served as the founding dean of the college's Chapman Graduate School of Business, where he played a major role in building FIU Business' many graduate programs. Previously, he served on the faculty at UCLA's Anderson School, INSEAD (France), Georgia State University and Harvard Business School, and held visiting appointments at Georgetown U., INCAE (Nicaragua), U. del Valle (Colombia), U. Adolfo Ibáñez (Chile), Stockholm School of Economics (Sweden) and Theseus (France). He was also the chair and founding executive director of the Executive Master of Business Administration (EMBA) Consortium for Global Business Innovation, which connected EMBA programs from 10 schools around the globe. He was the author of more than 65 books and articles and more than 30 case studies in the field of international business and strategy. He was an Academy of International Business (AIB) fellow and served as AIB president.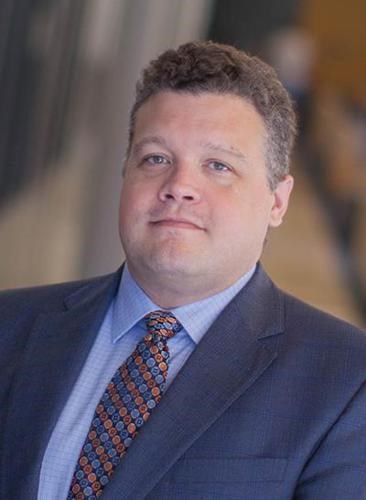 William "Lin" Humphrey, Jr., assistant professor in the Department of Marketing and Logistics, was a dedicated educational professional, an industry veteran and a dear friend to those who knew him. He had a successful career in sales and marketing, working first with Novartis, where he moved his sales territory from 36th of 36 territories to second, earning the top Circle of Excellence Sales Award. After a successful industry career, he earned his Ph.D. in marketing at Texas Tech University, where he also worked as an instructor. In 2017, he came to FIU, where he taught in the Ph.D. and the Master of Science in Marketing programs, as well as served on dissertation committees for doctoral students. Local and national media outlets regularly sought him out for his expert commentary on digital marketing, social media and buyer psychology.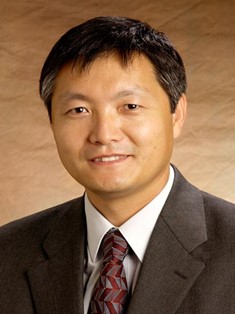 Chengxian "Charlie" Lin was an associate professor in the Department of Mechanical and Material Engineering. He began his career at FIU in 1995 in the Applied Research Center and most recently directed the Computational Fluids and Energy Sciences Laboratory and the Sustainable Energy and Thermal Transport Systems Laboratory. He stood out for his excellence in teaching, research and student mentorship. Professor Arvind Agarwal, the current chairperson of the department, shared that Lin was "an extremely kind soul! He was always supportive of his students and open to conversations during their bad times. His empathy and humility inspired generations of his students. He was an excellent mentor. His passion in life was positively impacting the students he worked with. In his graduate students' eyes, he was always a family [member] to them."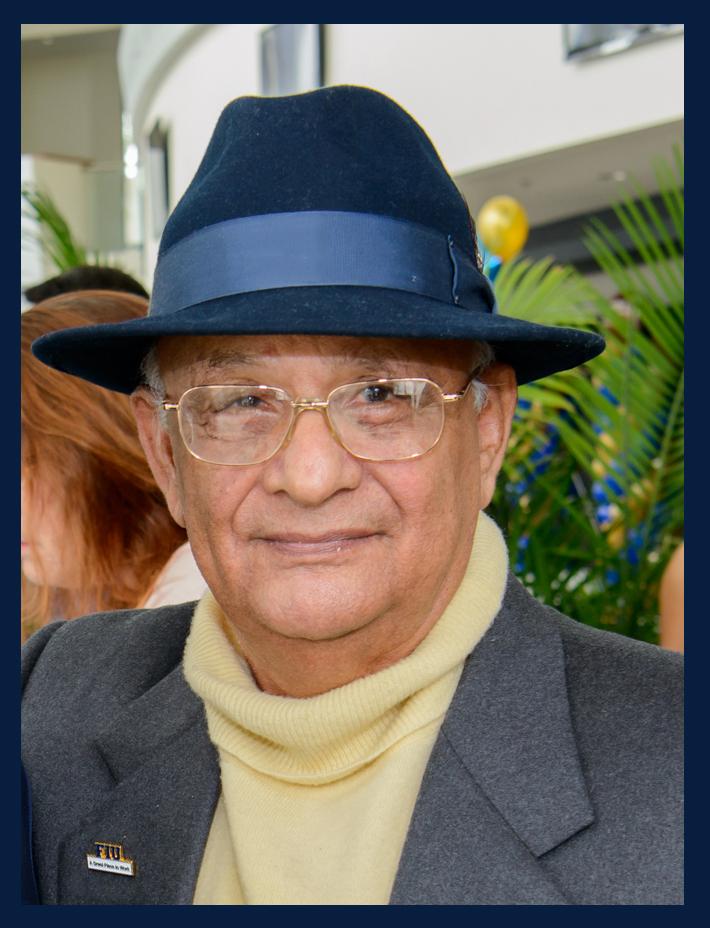 William "Willy" Perez began his career at FIU as a law enforcement sergeant for Public Safety in November 1986 and retired in October 2007. He rejoined the FIU family in October 2010 proudly serving the Office of the President as a presidential aide. In 2013, he transitioned to the FIU Libraries as a police service technician, where he continued to ensure the safety of all who entered the Steven and Dorothea Green Library. As a proud graduate of the university, he earned a Bachelor of Science in Criminal Justice in 2009. He also earned the coveted title of Faculty & Staff Homecoming King in 2016, a recognition he truly treasured. As shared by his FIU Libraries' colleagues, "We know that Willy's presence has touched not only us here at the Libraries but many of those who had an opportunity to meet him. We will miss his caring presence and happy greetings."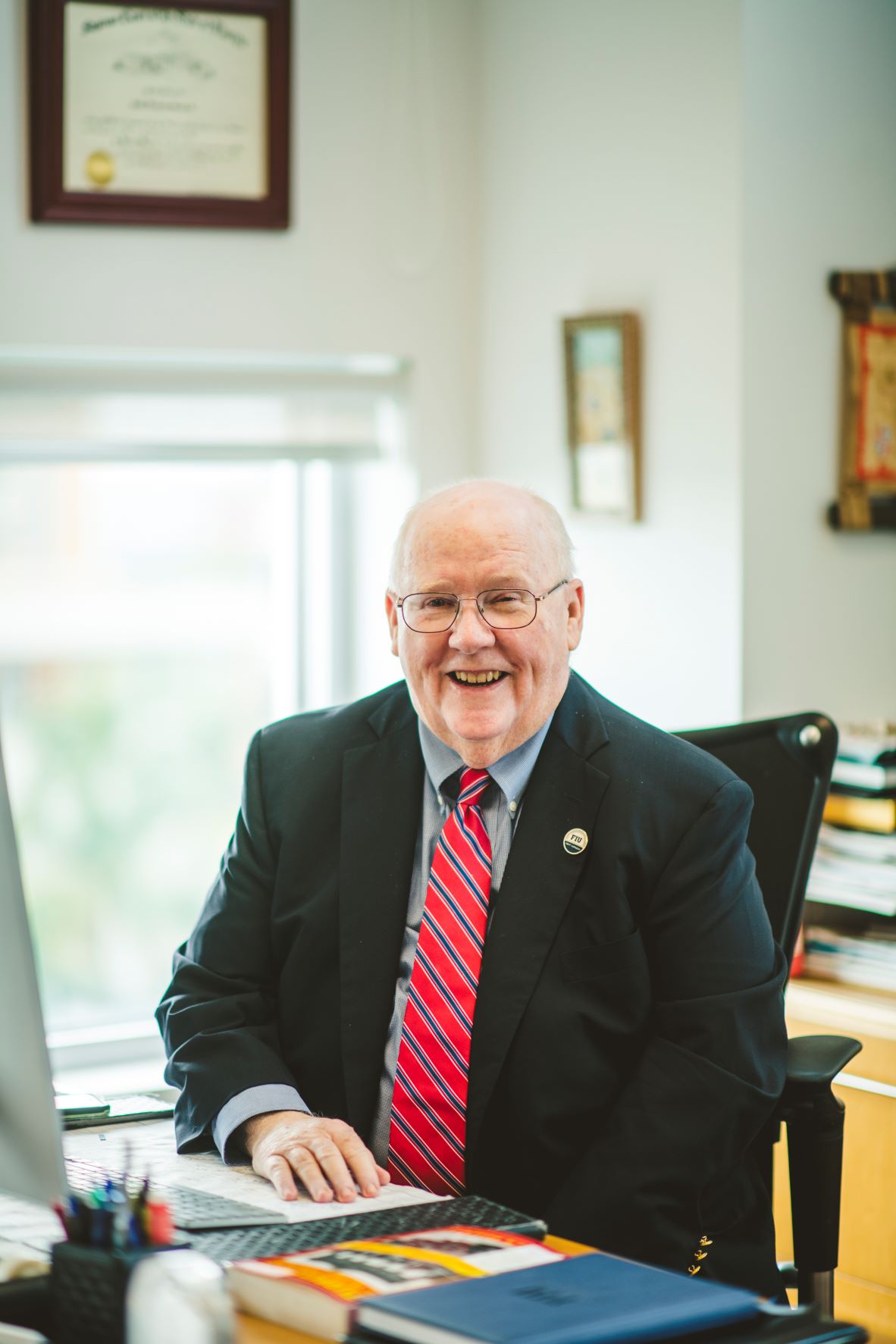 Founding Dean of the Steven J. Green School of International and Public Affairs John F. Stack, Jr. leaves a legacy of groundbreaking work that shaped the university that FIU is today. He came to FIU in 1976 as an instructor in the Department of Political Science and quickly rose through the faculty ranks to become professor and chair. He also served as founding director of the Jack D. Gordon Institute for Public Policy. Before being selected to lead the newly formed school of international and public affairs in 2008, he was instrumental in the founding of FIU's College of Law, serving as chair of the College of Law initiative in 2000-2001. He went on to serve as law faculty for the last two decades.  As dean of the Green School, he oversaw eight academic departments as well as 20 centers, institutes and programs. Last year, his leadership led the way for the Green School's membership in the Association of Professional Schools of International Affairs (APSIA), making it the first university in Florida to achieve the designation and one of only 40 globally. He was a beloved mentor and professor to many students. As the FIU Model UN team's faculty advisor and its biggest champion, he was instrumental in its incredible success. For more than a decade, FIU has been the top public university team in the United States and for several years, it has been in the top five among all universities. His proudest moment came in 2019 when the team was named No. 1 — a first in the program's 34-year history.