Photo, video highlights: semester kicks off with exciting week of welcome
August 26, 2022 at 2:15pm
---
 A new academic year is underway! As the university welcomed students back to campus – including nearly 4,500 freshmen eagerly making their way to class for the first time – faculty and staff greeted Panthers with a host of events designed to ignite the Panther spirit.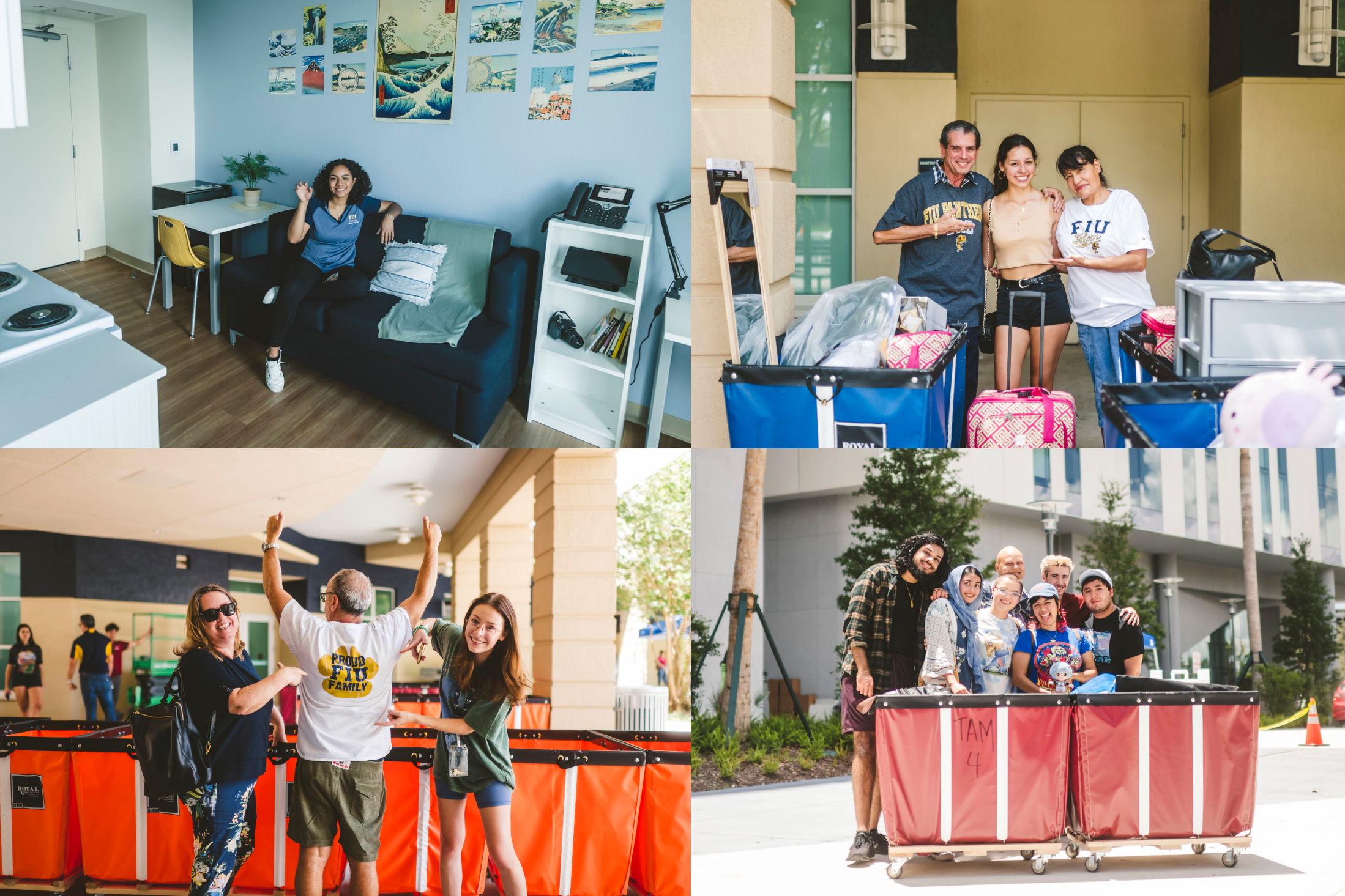 The fun began last week when thousands of students moved into the university's residential buildings.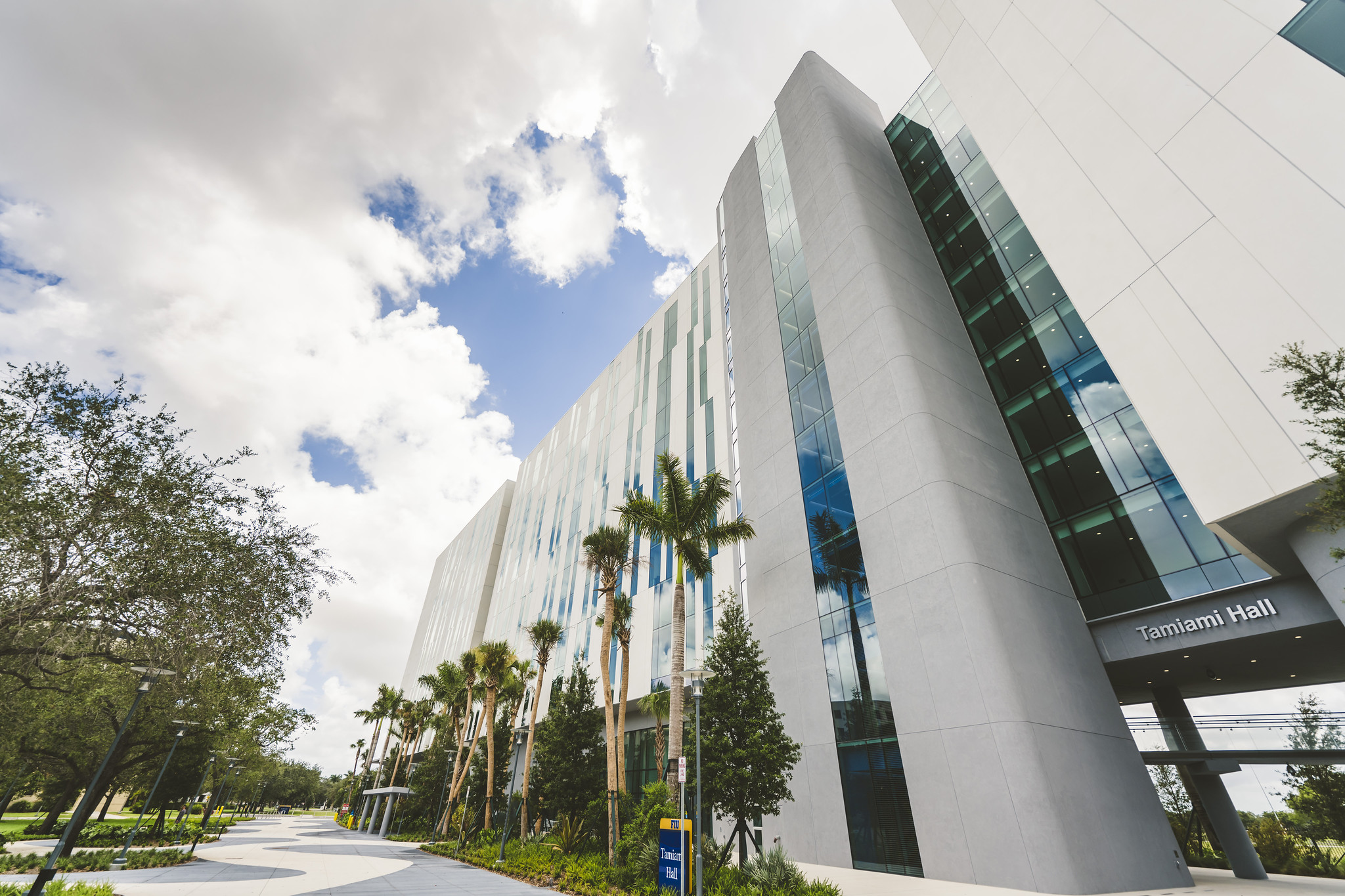 On Tuesday, FIU also unveiled its newest residence for juniors, seniors and graduate students: Tamiami Hall. The facility adds 693 beds to FIU's housing options and features a brilliant view of the adjacent FIU Stadium.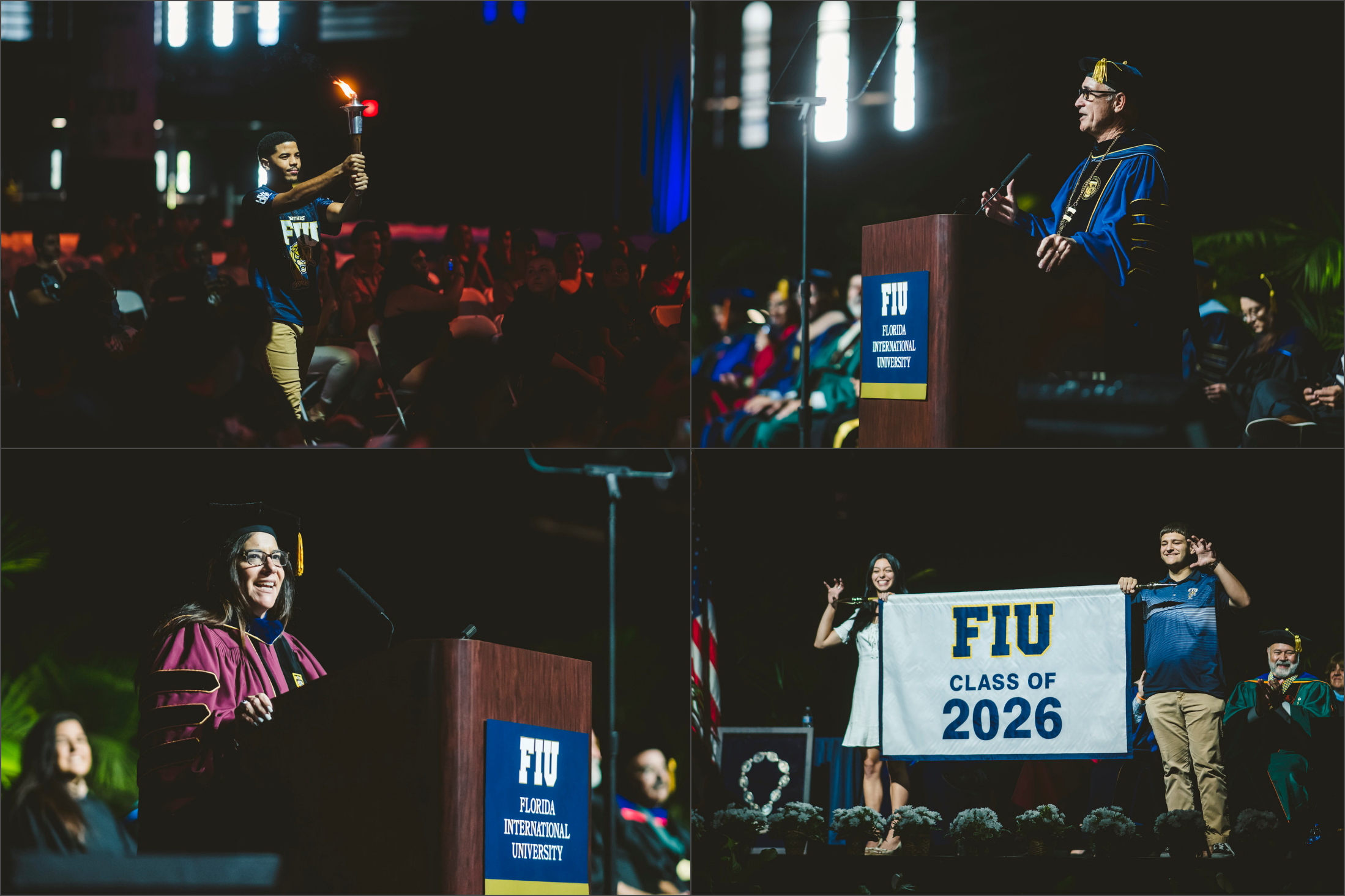 Steeped in tradition, the annual Panther Convocation is the university's official welcome ceremony for first-year students and their families. Hosted by university leadership on Aug. 22 at Ocean Bank Convocation Center, the celebration included spirited performances by the FIU Marching Band, Dazzlers and Cheerleaders, as well as presentations of the Class of 2026 banner, carried by fellow freshmen, and the Torch of Knowledge, carried by Student Government Association President Cris Lugo.
"You're now counted among an ever-growing Panther family," FIU Interim Provost and Executive Vice President Elizabeth Bejar told students in her welcome address. "At FIU… you will be challenged to think outside the box, and with dedication to your studies, you will graduate with the skills set, workforce preparation and network you need to excel in the career paths you have chosen."
Interim President Kenneth Jessell later shared that "FIU, just like this great city of Miami, is a place of great energy, hope and opportunity. At this university, excellence and opportunity converge in a unique way to make a difference in the lives of our students, our community and the world. And it's YOU, Panthers, who make FIU an amazing place to learn and to succeed."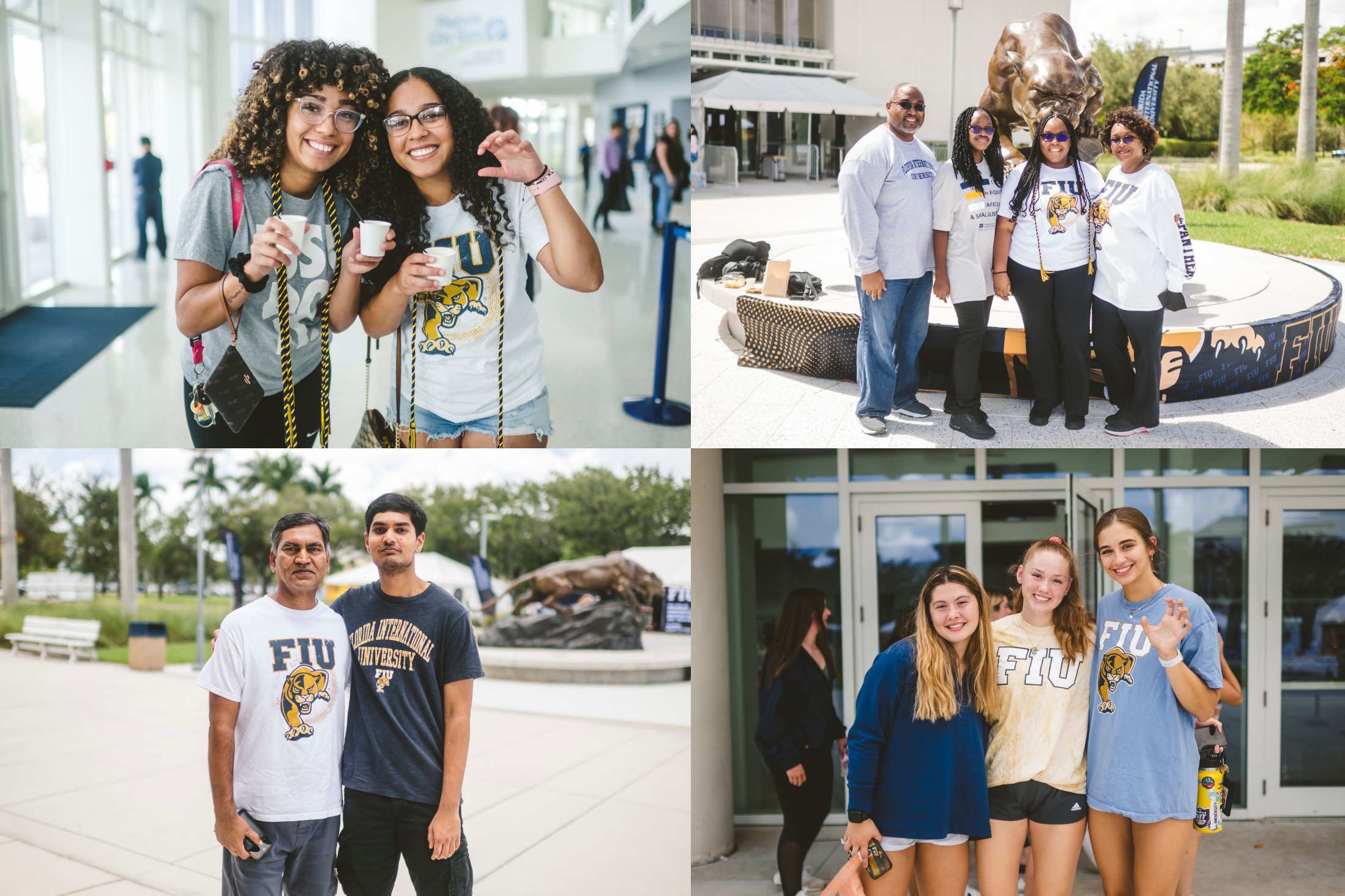 Following the ceremony, students and families were invited to explore an academic fair outside and take photos wearing the blue-and-gold graduation cords they each received commemorating the start of their academic journeys.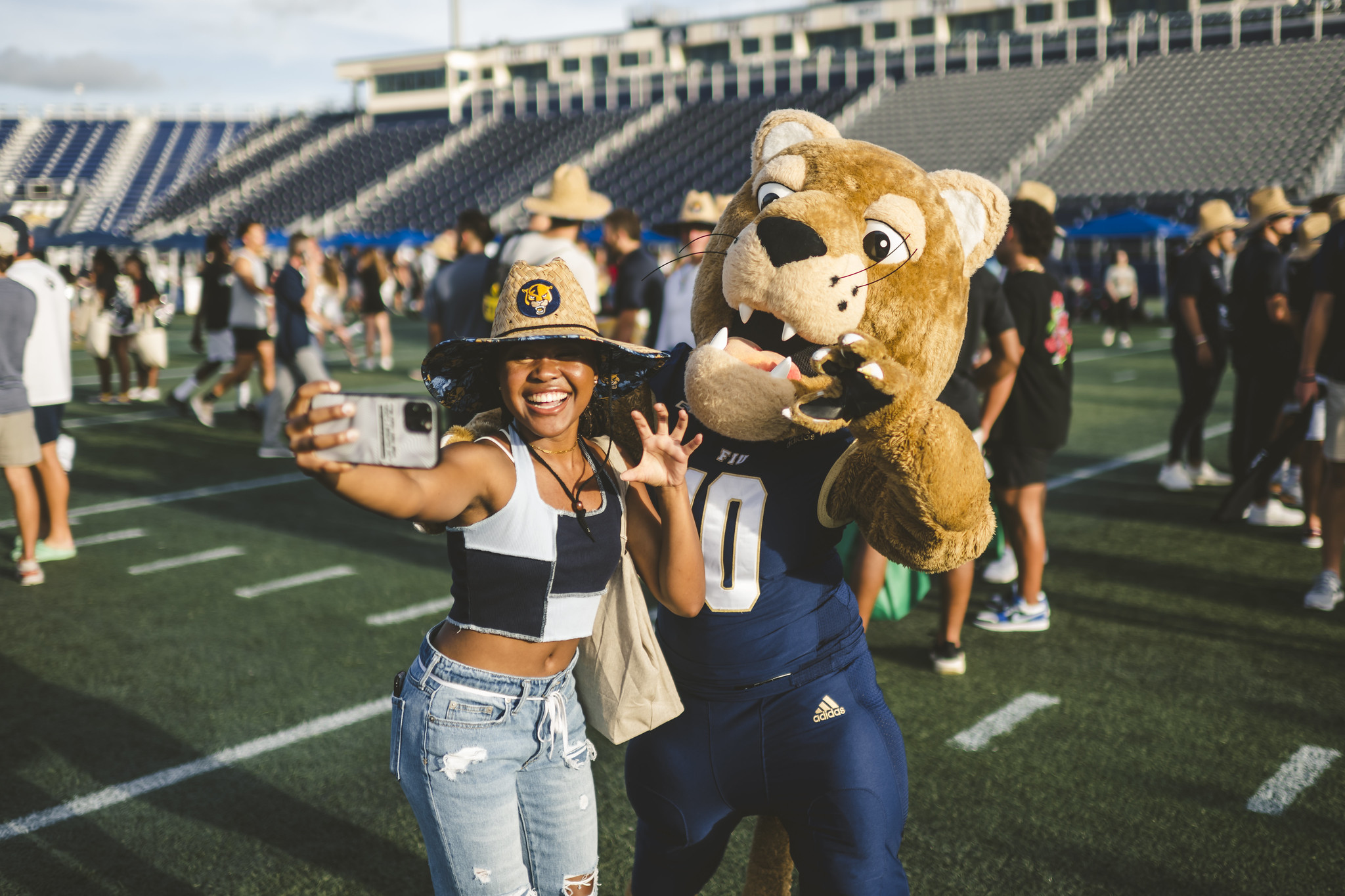 This year, FIU added a new tradition to its welcome week roster: F1RST NIGHT. Hosted on Monday evening at FIU Stadium, F1RST NIGHT capped off a busy first day of classes with a lively student mixer featuring food, music, giveaways, meet-and-greets with student-athletes and Athletics leadership, a party for Greek alumni hosted by the FIU Alumni Association, and more.
At F1RST NIGHT, Lugo encouraged students to get involved in student life outside of their classes, attend sporting events, join clubs and step outside their comfort zones.
"This is an opportunity for you to start the year right – a great opportunity for you to get involved," Lugo told the crowd of nearly 3,000 students. With 48 student organizations, councils and university departments "tabling" at the event, there was something to spark everyone's extracurricular interests.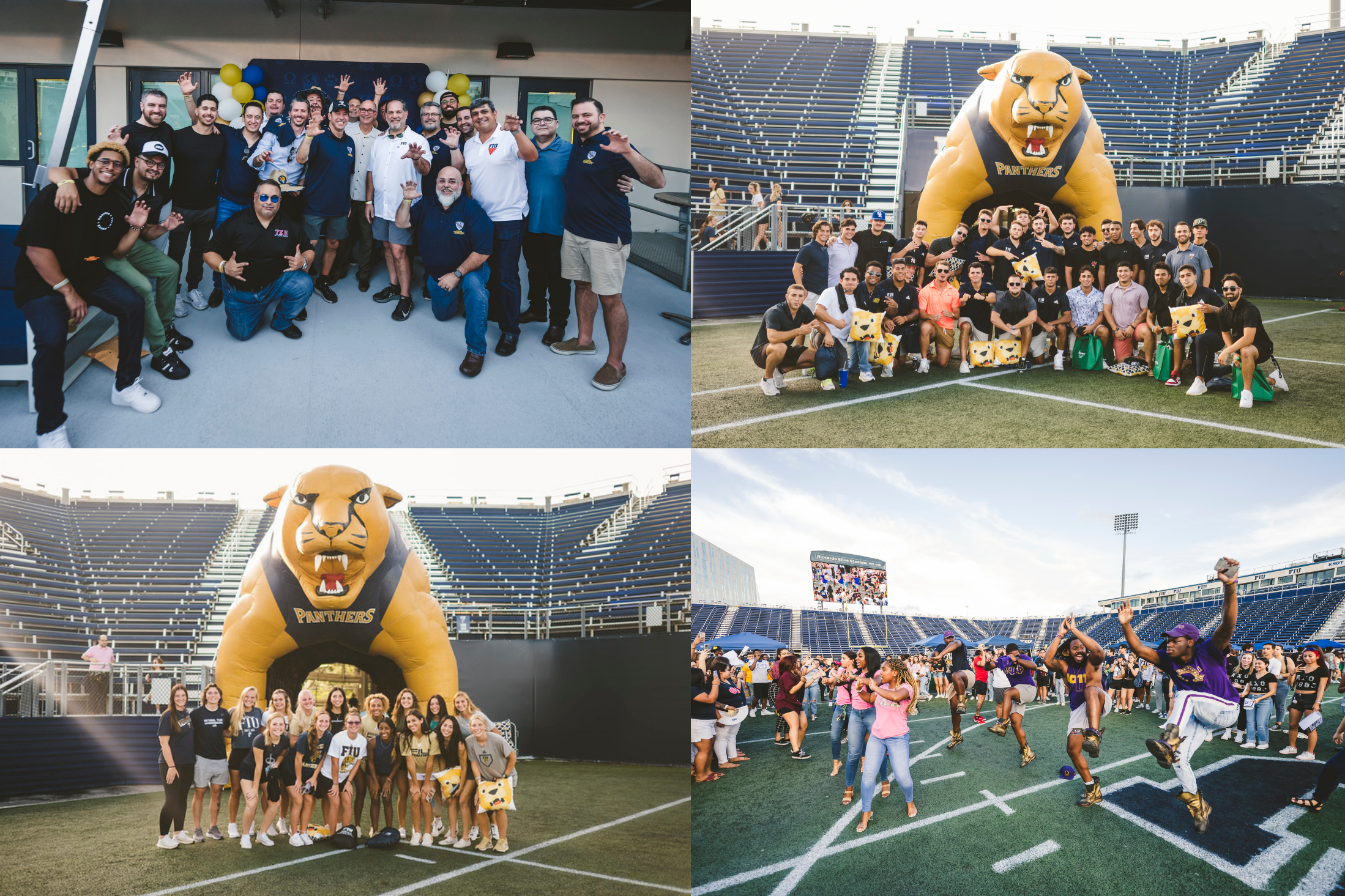 Estefania Cuellar, a junior majoring in political science and member of Delta Phi Epsilon sorority, said she had a great time at F1RST NIGHT and shared this advice for new Panthers:
"I love FIU, and I'm excited to get involved again and see the FIU community back in action! Don't try to rush the college experience. Take advantage of everything college has to offer – FIU especially has so many things to offer students. So just show up to everything."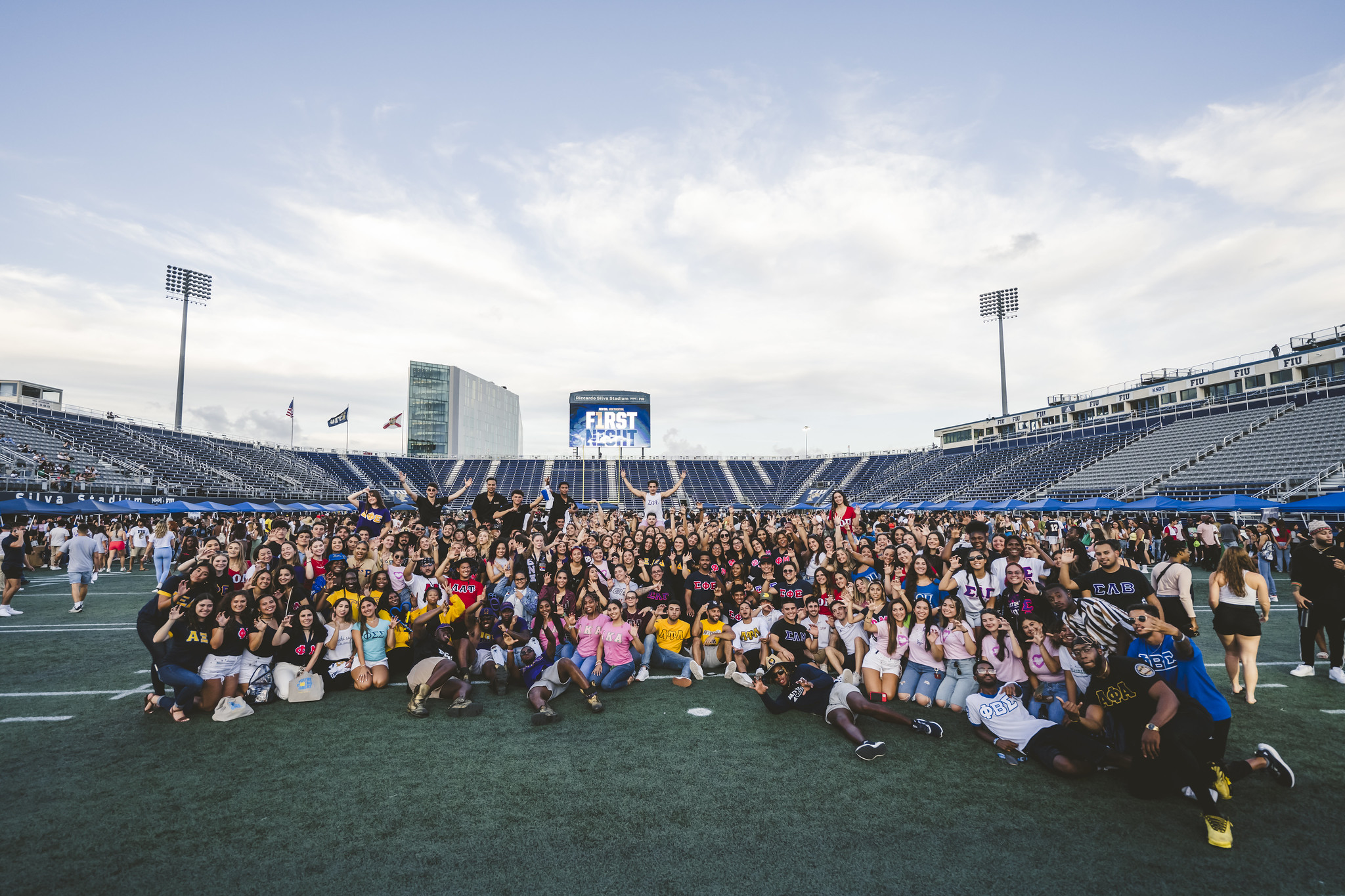 Week of Welcome also featured events at the Biscayne Bay Campus, including 50 Days to Homecoming; the Panther Luau; BSU's A Survivor's Guide to Black Culture at FIU; and weeklong welcome activations at the Engineering Center and FIU at I-75.
Other MMC-based events included Veteran and Military Affairs' We've Got Your Six, Student Media's Get the Scoop, Student Programming Council's annual GC Pit event, the Multicultural Greek Council's Stroll Off and BSU's annual State of The Union address.