Ferré Institute unveils video on legacy of Miami Mayor Maurice A. Ferré  
Video to serve as teaching tool, premieres before crowd of 200 at Perez Art Museum
On the topic of the late former Miami Mayor, Maurice A. Ferré, there is apparently no shortage of community leaders with fond memories of the man known as the "Father of Modern Miami."  
Said Miami-Dade Mayor Daniella Levine Cava: "Mayor Ferré was a champion. He took me under his wing. He was a true mentor and a great role model. He gave freely of his time and talent for the benefit of the world."  
From Books & Books and Miami Book Fair founder Mitchell Kaplan: "He was our Kennedy. The Kennedy family (in Miami) was the Maurice Ferré family."  
And former U.S. Rep. Ileana Ros Lehtinen: "Look at this city. It's a city transformed. It was transformed thanks to the vision of Maurice Ferre."  
These remarks, along with those of more than two dozen top leaders in Miami and beyond, make up the intimate portrait of Ferré featured in a 15-minute video produced by his daughter, artist and educator Meme Ferré and Miami filmmaker Aaron Glickman.  
Created with the help of FIU students, the video premiered at a reception hosted at the Perez Art Museum Miami (PAMM) and will serve as a teaching tool on civic leadership for the late mayor's namesake at FIU - the Maurice A. Ferré Institute for Civic Leadership.  
The video includes previously unseen footage of Ferré, as well as personal testimonials about his lasting influence in Miami and beyond.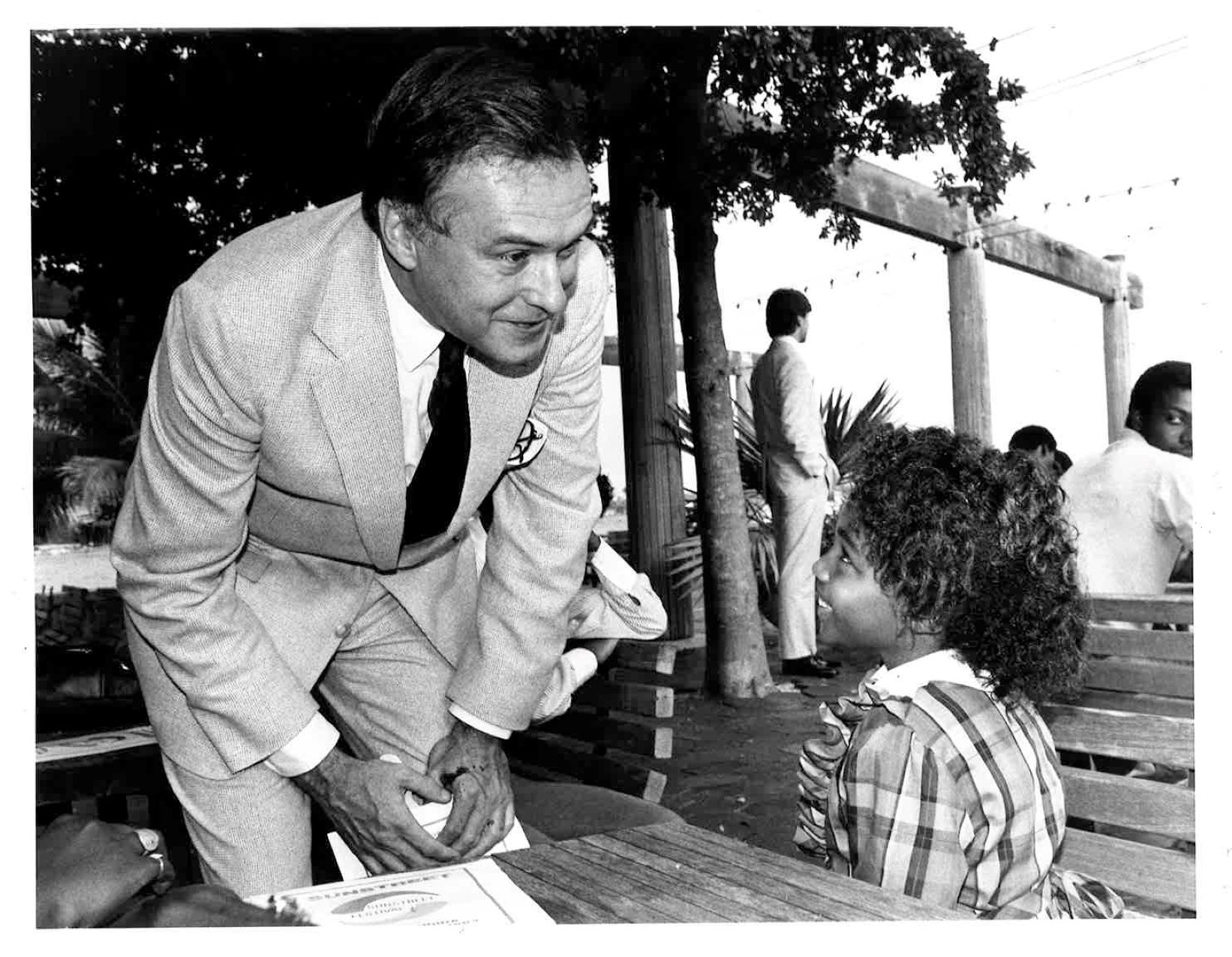 "We are very honored to be a part of this endeavor with FIU,'' said Meme Ferré. "Thank you for initiating this amazing dream. Whenever I called someone wanting (them) to be on the project about Maurice Ferré, it was a huge yes.  
"They told me they want to share with the world how he affected us and how (this) can help in teaching our future leaders about civic leadership and engagement."  
FIU interim Provost Elizabeth Bejar said it was no coincidence that a video on Ferré's legacy was unveiled at PAMM in downtown Miami.  
"We are right next to the park (Maurice A. Ferré Park) bearing the name of the visionary founding father of modern Miami,'' she said. "Mayor Ferré was one of the most dynamic civic leaders who has been an inspiration for future generations of leaders.  
"The Maurice A. Ferré Institute for Civic Leadership builds on his legacy, preparing FIU students and members of the public who will effect positive social change in local and global communities."  
Four students – recognized as Ferré Fellows by the institute – spoke at the premiere and said they have already benefitted from the late mayor's legacy.  
"I've learned so much about civic leadership and how to bring the community together,'' said Katherine Mesa, a sophomore majoring in political science.  
Natalie Martinez, a sophomore studying political science and international relations, said she sees herself as a "small blip" in the long legacy of Mayor Ferré.  
"I am very proud to represent FIU and encourage students to not only have open hearts but clear ears in terms of our messaging," she said. "Civic engagement is not a passing fad. It doesn't stop with the mid-term election or the next election. We are proud that everyone in this room cares about the civic engagement of our youth."  
Agatha Carballo, founding director of the Ferré Institute, said there are plans to expand the video project to include footage from the institute's events and activities. The premiere reception at PAMM was a fundraiser for the institute, which was created with a $2 million donation from the Maurice A. Ferré Foundation and will be housed in the new west wing of the Steven J. Green School of International & Public Affairs at FIU.  
"We've really been overwhelmed with the response,'' Caraballo said of the video project and the reception, which included a performance artist's rendition of one of the late mayor's final speeches, given at the dedication of the park named for him in downtown Miami. "The video will be used as a community outreach and awareness tool to share the legacy of Maurice A. Ferré and to inspire future generations of civic leaders." 
Bejar said she invited everyone to visit the institute's new home when it opens next year.  
"Thank you all for your support, and we welcome you to visit the future home in our (Green School) building, opening on our campus in Spring 2023."