FIU hosts meeting of nation's top glycobiology researchers
The scientists study glycans looking for markers for early cancer detection.
The Herbert Wertheim College of Medicine's Translational Glycobiology Institute at FIU (TGIF) hosted a meeting of some of the nation's top glycobiologists—scientists seeking to discover and develop molecular markers for early cancer detection.
In conjunction with the National Institutes of Health's National Cancer Institute, TGIF played host to the NCI's Alliance of Glycobiologists for Cancer Research Steering Committee. The Alliance is a consortium of 10 Tumor Glycomics Laboratories working to understand the role glycans, complex sugars on the surface of cells, play in the development and progression of cancer. 
"The TGIF is at the forefront of glycobiology research. We are proud to house three of the ten tumor glycomics laboratories in the nation," said TGIF Director Charles Dimitroff. "And this meeting allows us to discuss new tools, reagents and methods available for collaborations with top scientists in the field."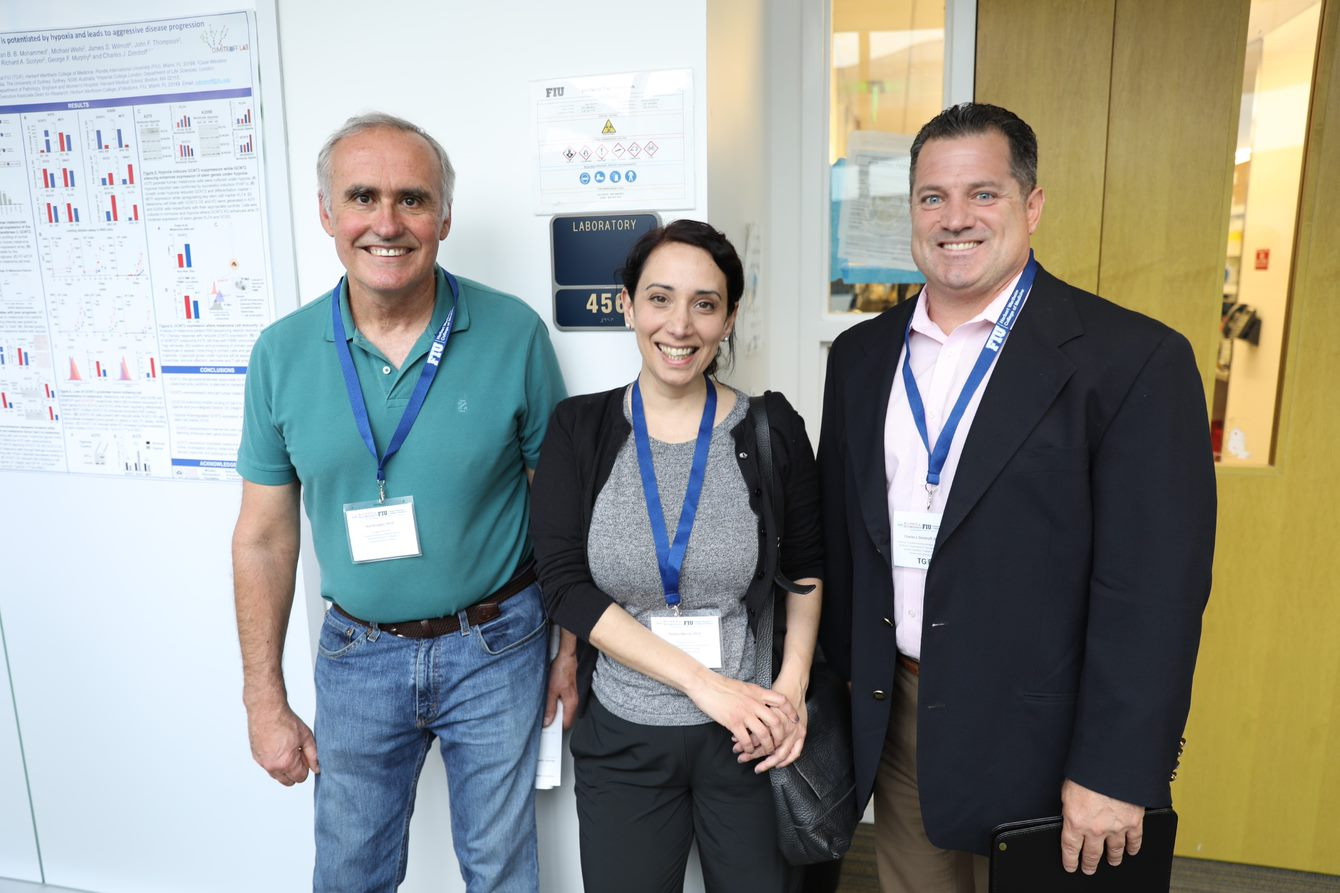 The two-day event included research presentations from all 10 U01 tumor glycobiology laboratories, a poster session by trainees from each lab and a tour of the TGIF laboratory facilities at FIU's main campus.
The Translational Glycobiology Institute's three core investigators include Dimitroff, who studies how glycans influence the progression of malignant tumors like melanoma, the deadliest form of skin cancer. The Institute's associate director, Karen Abbott, specializes in discovering biomarkers for ovarian cancer. And Dr. Robert Sackstein, FIU senior vice president for global medical affairs, is studying sugar structures looking to develop more effective therapies for acute leukemias.