FIU wins $19.4M NIH grant to fight health disparities
The research funding will target HIV and COVID-19, Alzheimer's disease and childhood cancer among minority populations
November 15, 2022 at 9:00am
---
Florida International University researchers are at the forefront of ensuring the health and well-being of underserved communities don't slip through the cracks. In 2017, FIU's Community-Based Research Institute won a $13.1 million grant from the National Institutes of Health (NIH) to build the Research Center in a Minority Institution at FIU (FIU-RCMI), which focused on world-class, community-partnered health disparities research and training.
A health disparity is a health difference that adversely affects disadvantaged populations, such as a greater likelihood and earlier onset of disease, more risk factors for disease, worse patterns of disease symptoms and premature and/or excessive morbidity and mortality. Diseases with well-documented health disparities include HIV, Alzheimer's Disease and cancer. In recognition of the FIU-RCMI's exceptional performance and its plans for expansion, NIH just renewed the FIU-RCMI with a 5-year, $19.4 million grant, which is the university's largest NIH award to date.
Eric F. Wagner, FIU-RCMI's principal investigator and professor of social work at the Robert Stempel College of Public Health & Social Work, notes, "The new grant is especially timely and important for increasing FIU health disparities investigators' success in obtaining competitive extramural research support. We pride ourselves on providing a variety of training and mentorship opportunities conducive to grant and career success for post-doctoral fellows and early-stage investigators, particularly individuals from groups underrepresented in science."
"The goal of our FIU-RCMI Investigator Development Core program is to expand the pool of researchers at FIU who will carry out health disparities research and who will be in a strong position to obtain funding to support their work," said Dr. Mary Jo Trepka, core leader and chair of epidemiology at Stempel College. Trepka has led four cohorts through the program. She adds, "It's extremely rewarding to see them become independent investigators who are getting publications and receiving their first large NIH grants." The FIU-RCMI Investigator Development Core is co-led by Jason Mitchell, associate professor of health promotion and disease prevention at Stempel College.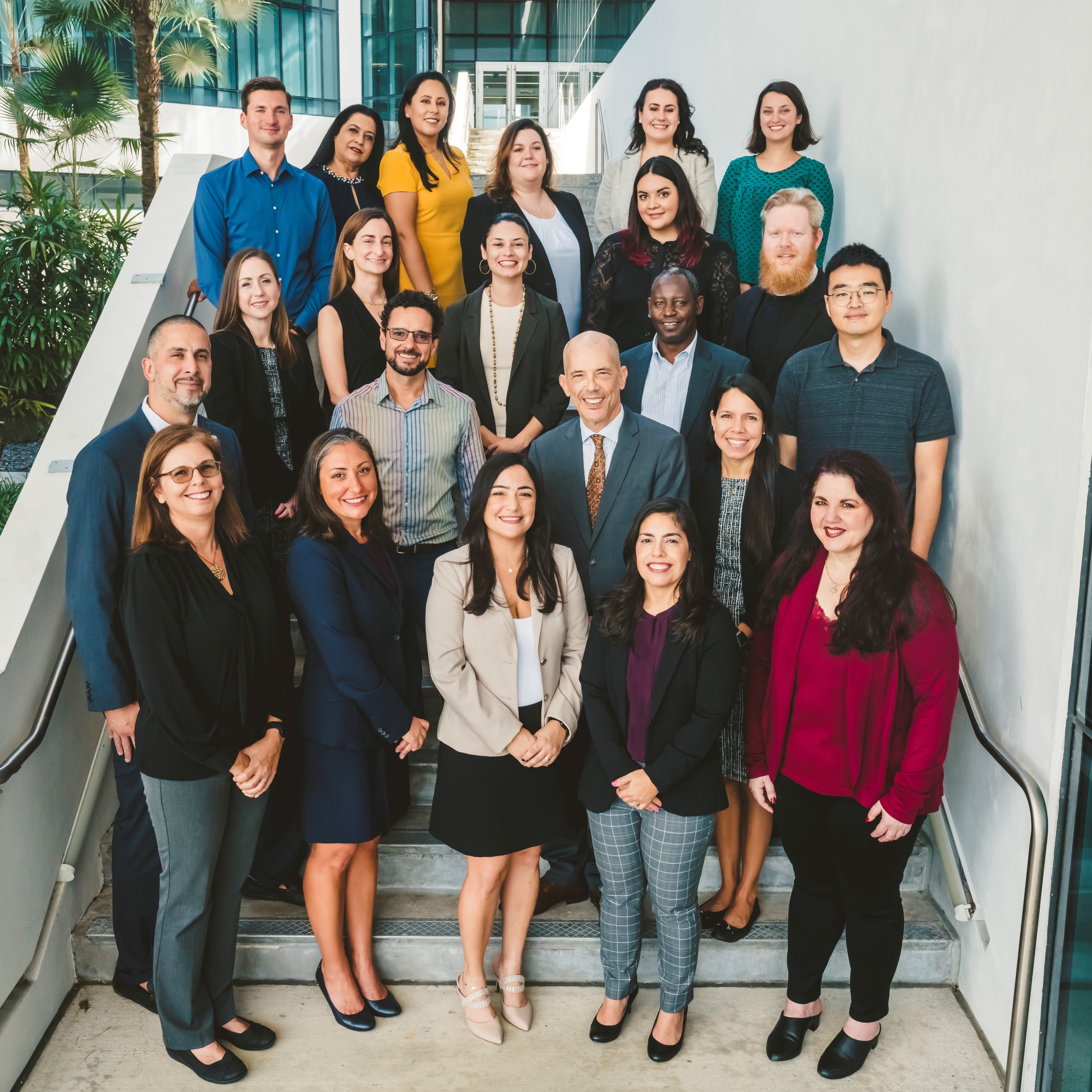 Since its inception, the center has supported and mentored dozens of post-doctoral fellows, junior faculty and other early-stage investigators. Many have gone on to develop significant careers, including some key researchers at FIU.
"The FIU-RCMI has and will continue to drive FIU's outstanding growth in research capacity in the area of health disparities," said FIU President Kenneth A. Jessell. "Over the past five years, our faculty have demonstrated a passion and commitment to the kind of work that has a positive impact on the health of our community and the world."

The three major research projects funded by the new grant are led by researchers who received mentoring and training through the FIU-RCMI.
"These are research projects led by investigators from backgrounds underrepresented in science, given that all are women and several further identify as minorities," said Wagner. "These are brilliant researchers who have overcome historical and systemic obstacles to obtaining NIH funding and are using science to make the world a better place."
The new grant will allow the FIU-RCMI to expand its scope to help:
Address HIV and COVID-19 disparities among people with HIV.
The pandemic has caused disruption to HIV services and care, substantially impacting people with HIV. Diana Sheehan, assistant professor of epidemiology at Stempel College, will mine and interpret data to understand whether the pandemic has exacerbated HIV disparities among minority populations. "Our findings will help inform the state of Florida on what community and structural barriers need to be addressed to ensure disparities don't increase during and after the era of COVID-19," Sheehan said.
Explore microbiome profiles, sleep and cognition among mid-life Latinx adults.
Latinx populations are disproportionately affected by health disparities related to sleep and are 1.5 times more likely to develop dementia, including Alzheimer's disease. The NIH-funded study led by Shanna Burke, associate professor of social work at Stempel College, and Sabrina Sales Martinez, assistant professor of dietetics and nutrition at Stempel College, will be among the first of its kind to examine microbiota, metabolome, sleep, stress and cognition measures to identify early risk factors of Alzheimer's disease linked to gut health. Burke and Sales Martinez share that their findings "may lead to interventions targeting risk factors associated with the development and progression of Alzheimer's disease."


Reduce cancer disparities in Hispanic and Black children in Miami.
Diana Azzam, assistant professor of environmental health sciences at Stempel College, is determined to identify drug treatments that can help improve the health of childhood cancer patients from minority populations. According to Azzam, these young patients tend to have limited access to precision medicine clinical trials and treatments that could potentially save their lives. Azzam's lab is conducting a study to identify specific biomarkers among minority populations that can be targeted using FDA-approved drugs. "Our data show these populations have different genomics and respond differently to drugs," Azzam said.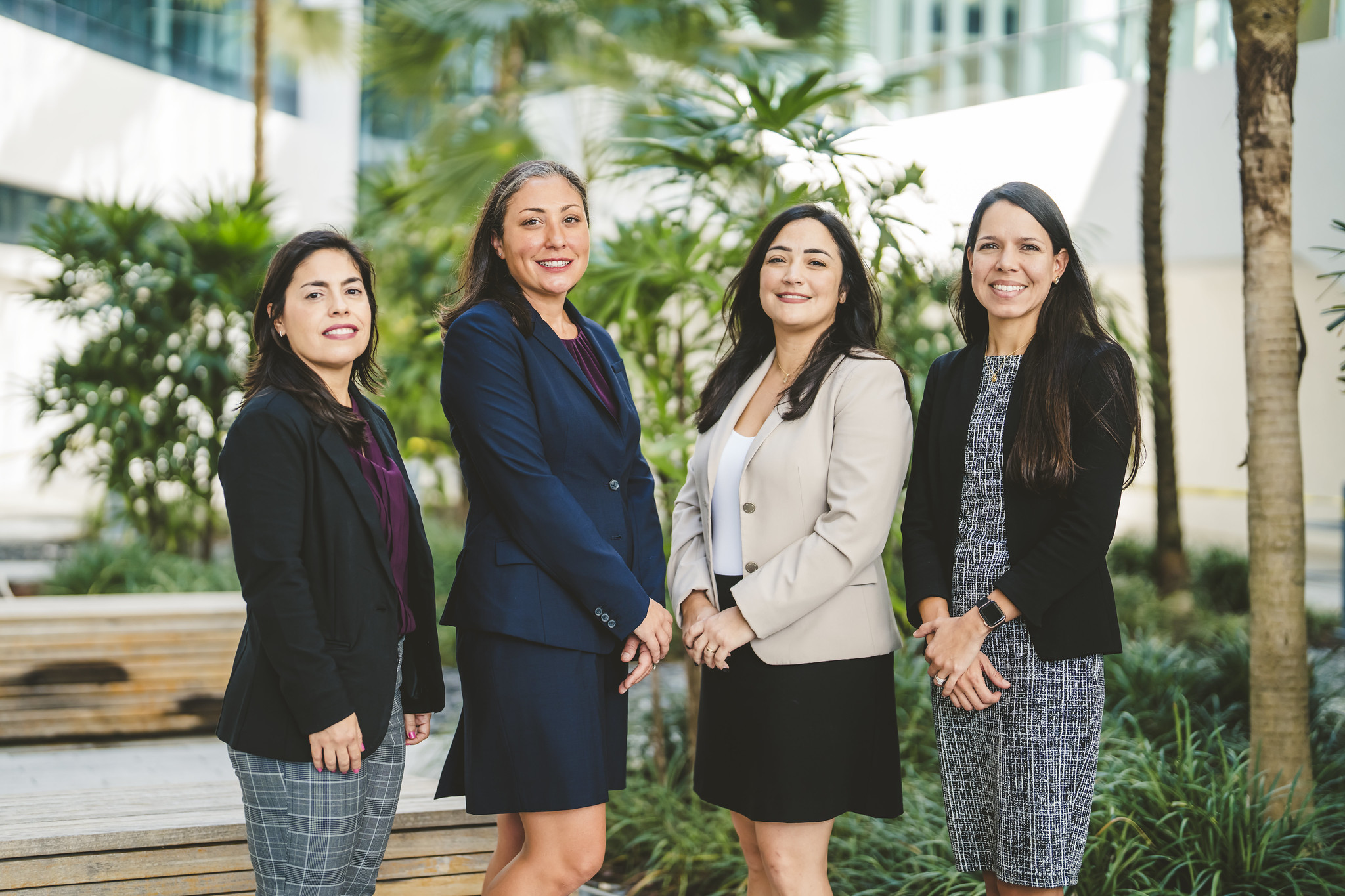 Research Support Capacity Expansion
The FIU-RCMI Research Capacity Core is devoted to providing measurable and sustainable research resources and support to help underrepresented early-stage investigators flourish. Zoran Bursac, leader of the FIU core and chair of biostatistics, notes that the primary goal of the core is "providing infrastructure support and connecting underrepresented early-stage investigators to resources, including guidance and training in contemporary quantitative, qualitative and mixed methods approaches to prepare pilot proposals, conduct, analyze and publish data and competitive K and R applications." The FIU-RCMI Research Capacity Core is co-led by Michael Anastario, assistant professor of health promotion and disease prevention at Stempel College, and Melissa Ward, assistant professor of epidemiology at Stempel College.
Hiring Additional Health Disparities Faculty
The FIU-RCMI Recruitment Core is responsible for recruiting at least three established health disparities investigators, from backgrounds underrepresented in science, to bolster the center's research, training and community engagement efforts in health disparities. Tomás R. Guilarte, core leader and dean of Stempel College, is particularly appreciative of the university's support of this hiring initiative, which will involve "a national search to recruit three investigators with externally-funded research programs related to health disparities and health equity to join the FIU faculty and contribute to the research mission of our center." The FIU-RCMI Recruitment Core is co-led by Burke and Sales Martinez.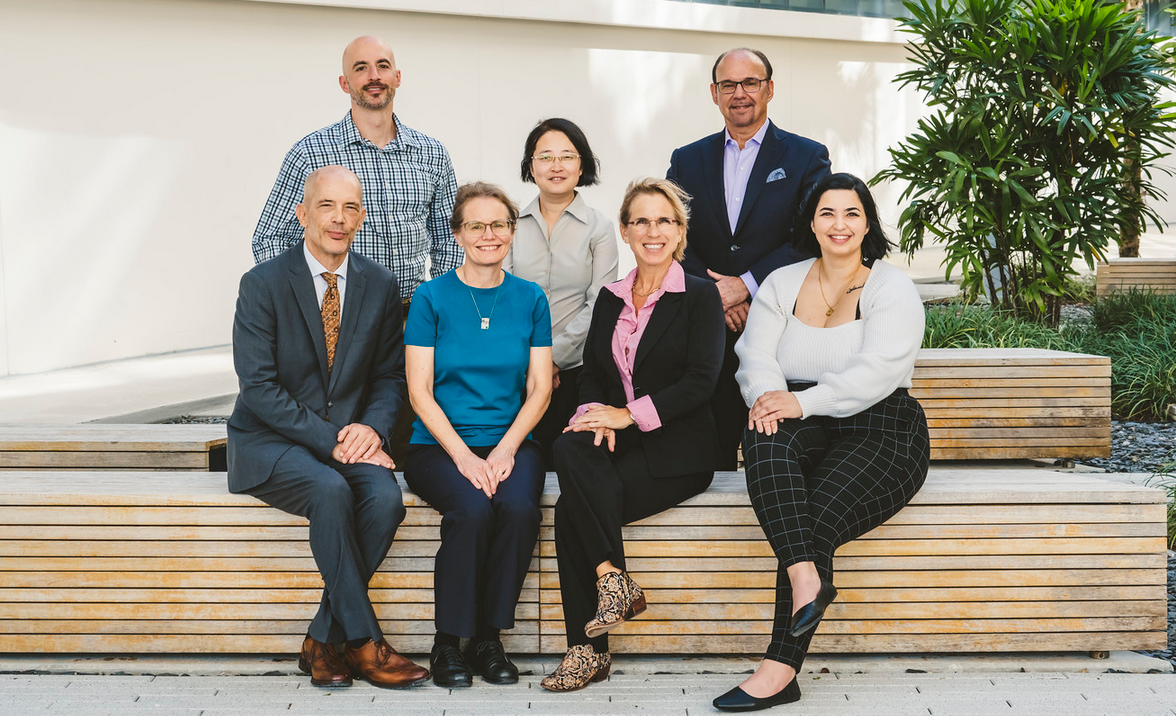 Community Impact
FIU-RCMI faculty also work closely with under-resourced community organizations to build their research capacity. "We've gone on to secure large-scale grants in partnership with them, and they have gone on to secure grants independently, speaking to the mutual benefit of our community-university research partnerships," Wagner said.
The center also partners with community organizations to disseminate vital health information to underserved communities. For example, FIU-RCMI won supplemental NIH funding to help address COVID-19 health disparities plaguing minority communities in South Florida. Last year, together with community partners, the FIU-RCMI invited South Floridians from predominantly Black, Hispanic and Haitian-Creole communities to a series of seven virtual COVID-19 town hall meetings. The FIU-RCMI provided public health and medical experts to briefly present state-of-the-science community-specific information on COVID-19 prevention and vaccination and addressed community member questions about the pandemic.   
"The town halls helped the people who were hesitant and just needed opportunities to hear more information from people they trusted," said Michelle Hospital, leader of the FIU-RCMI's Community Engagement Core and an associate professor of biostatistics at Stempel College. "Our community partners played a big role in helping us connect with these individuals." The FIU-RCMI Community Engagement Core is co-led by Melissa Howard, associate professor of health promotion and disease prevention at Stempel College.
The FIU-RCMI team is comprised of 25 FIU faculty from various disciplines and currently contributes to 78 different faculty, staff and student positions. Although most faculty are from Stempel College, the team includes researchers from the Herbert Wertheim College of Medicine, the Nicole Wertheim College of Nursing & Health Sciences and the College of Arts, Sciences & Education at FIU.