How one film and one professor are inspiring and influencing deaf representation
With the Oscars set to take place on Sunday, March 27, one film is set on making history.
---
By Fabio Lopez
CODA was nominated for three Oscars, including one for Best Picture and Best Supporting Actor, and could potentially mark the first time a film with Deaf actors in the primary cast wins the highly-coveted awards.
Coda means a "child of Deaf adult" and is precisely what the film centers around. It follows a 17-year-old girl named Ruby, played by Emilia Jones, who is the only hearing member of a Deaf family, as well as their sole interpreter. After discovering her talent for singing, she faces tensions that arrive as she is pulled away from her parents and brother in pursuit of her aspirations.
The film not only sheds light on the life of a coda but also marks a significant turning point in Deaf representation in cinema. Actor Troy Kutsur earned the Best Supporting Actor nomination, marking the first time a Deaf person was nominated in this category. His CODA co-star, Marlee Matlin, was the first Deaf person to receive an Academy Award, winning Best Actress in 1986.
CODA has played an instrumental role in inspiring the Deaf community. John Paul Jebian — American Sign Language (ASL) instructor and adjunct lecturer at the Department of Modern Languages, and, to his knowledge, the only Deaf faculty member at the university — was jubilant when describing his and his student's reaction to the film.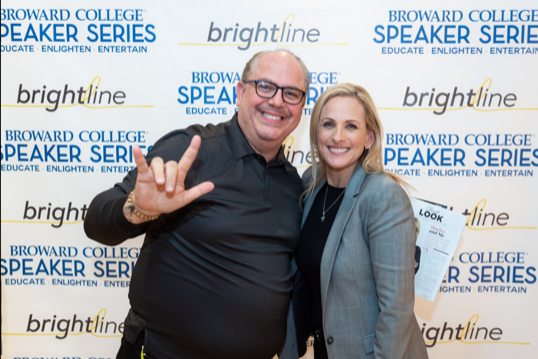 "When students saw the film, they were excited. They couldn't believe it and were telling everyone. It was a Deaf victory, it was a success to see that happen, and it was about time," Jebian said.
This was especially significant to Jebian who, in addition to his work as a professor, is himself an actor. He attended the National Theater of the Deaf and has had acting roles in TV and film.
Despite this, he was very open about the difficulties that accompany aspiring Deaf actors and believes that CODA will pave the way for more opportunities in the future.
"When I was younger there weren't a lot of opportunities for me as only about 1% of actors were Deaf… different movies like CODA have allowed hearing people to come and see Deaf actors."
One thing that cinema and media in general struggle with when it comes to Deaf representation is understanding the syntax and grammatical structure of ASL; films like Hush (2016) failed to grasp this by hiring a hearing actor to play the role of a Deaf person, something that Deaf viewers noticed due to how she used sign language. This led Deaf actors and viewers to criticize the film due to how it represented their community.
When it comes to media as a whole, Deaf people do witness their own form of discrimination called audism, which is defined as the oppression of Deaf people, and the thought that hearing is better. One way to battle audism would be by referring to someone's Deafness as a "Deaf gain" as opposed to "hearing loss" because it reaffirms that Deaf people contribute to the cognitive, creative and cultural diversity of the human experience.
While Deaf representation is growing exponentially in film and media, one area where it is severely lacking is in the classroom. Thanks to Jebian FIU has ASL courses and is making strides in this regard.
Having established ASL 1010 as an ASL 1 course three years ago and ASL 1150 as an ASL 2 course a year later, Jebian has provided an invaluable service to the university. He, along with his teaching assistant, Danielle Sagona, have both worked diligently to establish ASL within the university, under the Green School of International & Public Affairs.
"There is a need for interpreters… But there are just not enough interpreters out there. The job market is out there, but not enough people know ASL, and the students want to learn," Sagona said.
Sagona is optimistic that ASL has the foundations to thrive in the university. This is in large part due to how Jebian inspires his students and is an active role model. He serves as an example of a Deaf person who is thriving and living a successful life.
"When students see me, they recognize that Deaf can. You can go to college, you can teach. A lot of students speak negatively about themselves or are told negative things like: 'You can't. You're Deaf.' But I'm really able to encourage them and let them know that they can really do anything that they want. They can be a teacher, they can get their degree."
The impact of Jebian's work is evident with students now wanting more than just ASL 1 and two classes. Jebian and Sagona are creating an ASL club and students are requesting an ASL 3 course for the summer.
Sagona and Jebian are hopeful that this increased demand will encourage the university to fund and start a full ASL program.
"There is the potential to be the only interpreting program in Florida, not just Miami, but the main interpreting program in the state. So we have the opportunity to be on the map and be proud," Sagona said.
ASL 1010 and ASL 1150 will be offered in the Fall 2022 semester. For more information regarding ASL courses, contact Jebian at jjebian@fiu.edu. For information on the new ASL club, follow @aslfiu on Instagram.