Meet global changemakers: FIU's 2022 Millennium Fellows
September 26, 2022 at 3:19pm
---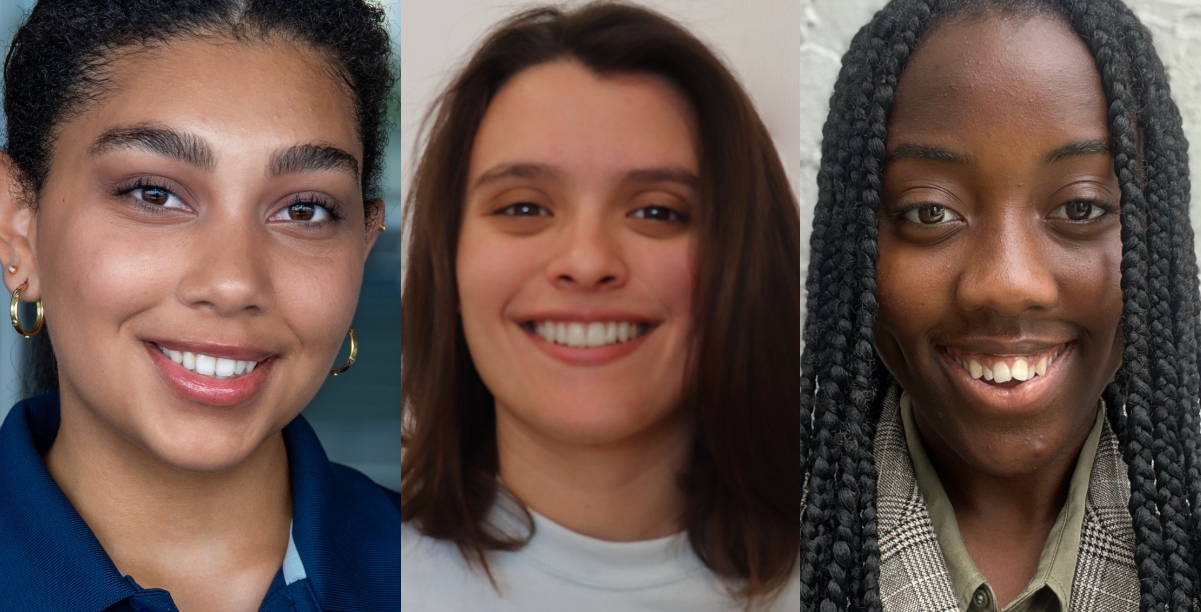 In recent years, much has been said about young people as "changemakers", poised to change the world. At Florida International University, being a change maker is part of everyday life for many of our students.

This semester, 24 Panthers will demonstrate their commitment to enacting social change on a global scale as Millennium Fellows. These students have been selected by the Millennium Campus Network (MCN) and United Nations Academic Impact (UNAI) to receive this prestigious Fellowship.

The Millennium Fellowship program focuses on helping the next generation of leaders find and use their voices and their power to bring about social change. Panther fellows are poised to do just that.
"The Millennium Fellowship Program provides a global stage for students to collaborate with other changemakers around the world," says Hilary Landorf, executive director of the Office of Global Learning Initiatives (OGLI), of the tremendous value of FIU's inclusion in the MCN.
Many of this year's fellows are active in global social justice projects and activities through the Office of Global Learning Initiatives, the Honors College, Sigma Iota Rho, FIU's chapter of Model UN, Phi Delta Epsilon International Medical Fraternity, the International Community Engagement Program (ICEP), the Maurice A. Ferré Institute for Civic Leadership at FIU, and many others. The OGLI provides support for the fellows, including the campus director, from the application stage through the completion of their projects.

This year's cohort includes a group of almost a dozen FIU students working on sustainability issues. The project, called "Panthers Reducing Waste" (PRW), includes work proposed by Senior Venus Dinou to help minimize food waste and work being done by Natalie Concepción, one of this year's FIU Millennium campus directors, on reducing textile waste.
"I hope to identify real, actual sustainable goals for reducing food waste that will impact the FIU community - and the city of Miami - for years to come," Dinou said.
Another project is designed by Ashley Natalia Coll, who is a double major in political science and religious studies. Ashley was inspired by her own experiences in the foster care system to start the Fostering Unity Network (FUN), which seeks to connect students who have aged out of (or have passed through) the foster care system to advocate for reform. Coll seeks to set up a platform to give these students a voice and help them share their stories.
"I really want to connect students who have been through the foster care system and help them with their advocacy," Coll said. "Ultimately, the network I establish will bring together universities, donors, and other organizations and groups to help students improve their schools' programs, share resources with one another, and connect with others."

For Campus Directors Concepción and Sana Arif, their work with the fellowship will include helping coordinate meetings, training sessions and communication between all of the FIU fellows and the Millennium Campus Network team. Apart from all of these responsibilities, Concepción is also a Global Learning Fellow, a member of the Honors College, and is engaged in two different certificate programs.
"Being a campus director is an honor," she said. "Through this role, I can guide 22 other intelligent and driven students as they complete projects helping individuals across the world. This semester, I know we can successfully work toward the 17 UN Sustainable Development Goals."
— By Ana Prado
2022-23 Millennium Fellows
Ashley Natalia Coll
Romayrie Anastasia Legoute
Raisa Ali
Sana Arif (Campus Director)
Genevieve Lafrinere
Katherine Rose Cantor
Ashtyn E Fink
Marissa K Brinkman
Natalie Love Concepción (Campus Director)
Maya Rylke-Friedman
Taina Nikki Adam
Samantha May Johnson
Jessica Colmenares
Natalie Rosa Martinez
Joni Haxhi
Venus Dinou
Valentina Rojas Suarez
Alicia Rosales Sacasas
Alejandro Quintana Garsia
Alexander Miller
Amanda Di Pierna (declined)
Carlos Marquez
David Mar
Joni Spencer