Mid-semester blues got you down? Here are five tips to get you through
FIU life coaches share how to stay motivated and meet your goals
By Maya Washburn
Seeking to thrive – not just survive – in college? It's time to get organized and find your rhythm!
FIU's life coaches tell students, especially those in their freshmen year, to focus on time management and self-care to have a successful transition to college and, ultimately, lead a balanced life.
The College Life Coaching (CLC) program at FIU aims to work alongside students to achieve this by offering practical study strategies, evaluating academic progress and helping students reach their goals during their college years. Students can schedule appointments with a life coach..
CLC held a virtual workshop to offer tips to help students survive and thrive in their first year of college. It attracted students from across the university who each identified their priorities and discussed plans to reach their goals during the session.
Aqsa Mahmood, college life coach, recommends that students give their all to a few priorities, rather than stretch themselves thin by overloading their daily schedules.
"Time management is one of the biggest things that college students need to work on…make sure that you manage your time instead of your time managing you," Mahmood said. "Reflect on it; ask yourself what time management system you actually have in place."
She recommended that students follow practical steps of time management, such as marking important dates and assignments in an agenda, taking five-minute breaks every hour and setting alarms to track how much time they are setting aside for certain tasks.
"It's about building a routine with self-discipline and making sure areas of your life are well balanced," Mahmood said. 
Here are five tips to survive and thrive in college, according to FIU CLC:
Identify your goals- Make them SMART (Specific, Measurable, Achievable, Realistic and Timely)
Where do you want to see yourself by the end of the semester? 
Stay motivated and hold yourself accountable
What helps build your motivation when you're not? What strategies can you use to hold yourself accountable?
Balance your academic and social responsibilities
How can you best prioritize right now?

What tool can help you to stay most organized?
Prepare for roadblocks
Roadblocks are inevitable. What FIU resources can help support you with this obstacle?

How can you be creative and resourceful when obstacles come up?
Reflect on your process and be proactive
What strategies are working for you? What strategies need adjustment?

How can you continue to grow/build on your progress?
Hear what worked for two FIU students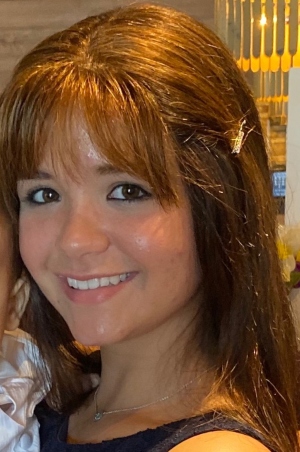 Yvette Guerra, a freshmen studying crime science, attended the event to make her switch from high school to college smoother.
"The transition from high school to college was a little scary for me because it's a very different ambiance," said Guerra. "The event was very helpful in the sense that it really made a distinction between surviving and thriving. Most of the time, I'm in survival mode where I just get my work done. I want to thrive and make the most out of all the resources available."
Guerra enjoys attending classes within her major, which has aided her motivation.
"I've always had this natural kind of pull towards anything investigative," said Guerra. "Now that I am learning it, it doesn't feel like a hassle to attend class or do work because I actually enjoy it."
Guerra started settling into a routine after the first week, and recommends that other freshmen take the experience one step at a time.
"Be patient with the whole process and with yourself," said Guerra. "Pace yourself and know that it's gonna get better. It is your first time in college, So take the time to adapt to it. You'll eventually be able to actually overcome it and develop a schedule for yourself."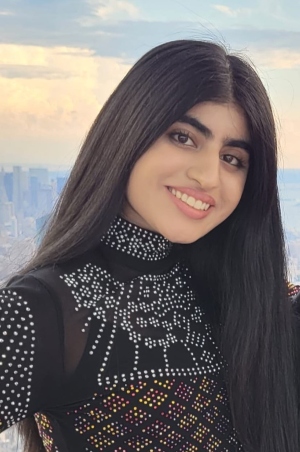 Sabreen Khan, a pre-med sophomore studying biology who attended the event, emphasized the importance of using the resources available to students at FIU–including professors' office hours, academic advising and tutoring services offered by learning assistants.
She said that as she plans for medical school, she prioritizes her grades to keep her GPA high.
"During my first semester, if I was socializing too much, I sacrificed for that time," said Khan. "You need to make a few sacrifices and adjustments to your life. While entering college, I think it's all about adjustment and adapting to like your atmosphere with your peers."