Sethuraman Panchanathan, 15th director of the U.S. National Science Foundation (NSF), provided closing remarks for the sold-out 2022 National Initiative for Cybersecurity Education (NICE) Conference last month in Atlanta, Georgia. 
The NICE conference is an annual event hosted by FIU and New America and supported by the National Initiative for Cybersecurity Education (NICE), a National Institute of Standards and technology program in the U.S. Department of Commerce. This year's sold-out conference was themed, "Demystifying Cybersecurity: Integrated Approaches to Developing Career Pathways."  
"Cybersecurity is maybe something that all of us in the room know well and dear, but it's not well understood by the public," said Rodney Peterson, director of the National Initiative for Cybersecurity Education, during the conference's opening remarks. "...Trying to identify multiple pathways into cybersecurity careers is really the challenge that's before us and why conversations [during the conference] will be important." 
The conference brought together community members and thought leaders from education, government, industry and nonprofits — and included keynote presentations from Renee DiResta of Stanford University and Panchanathan. 
Panchanathan's presentation began by addressing global competition as one of the characteristics that will inspire outcomes at speed and scale. Of the characteristics discussed, an important topic was what Panchanathan defined as the "Missing Millions," or the domestic talent that was left behind due to socio-economic factors. 
"You pick whatever slice you want to pick, rural/urban, socio-economic demographic, racial diversity, it doesn't matter what slice you pick," Panchanathan said. "We all know that a lot of talent and ideas are being left behind. Global talent should be additive to domestic talent...that we unleash domestic talent and welcome global talent like no tomorrow." 
Panchanathan then shared the many programs that NSF has invested in to strengthen discovery and innovation in the cybersecurity space. The Secure and Trustworthy Cyberspace (SaTC) program, in particular, invested $18 million this year to enhance cybersecurity research and education projects, including the$1 million awarded to FIU to develop 5G/6G cybersecurity solutions.   
"We are constantly looking at how we might invest more in terms of expanding [cybertraining] activities."  
In closing, the NSF director emphasized the importance of partnerships between industry, communities, academia, and government to address the current challenges and shape the future of innovation.   
"You are the place where the creative and innovative ideas happen. When I come to these forums, what I always invite are partnerships, your ideas, and your suggestions," he said.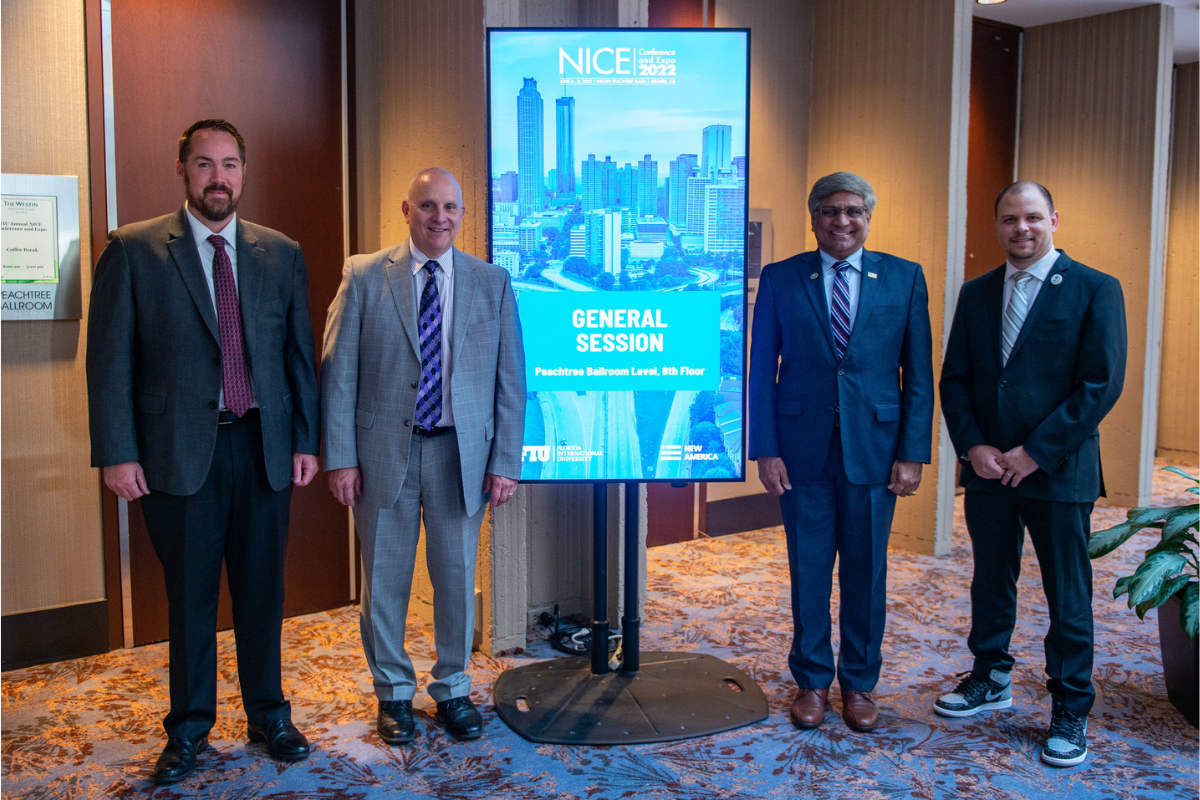 Brian Fonseca, Rodney Petersen, Sethuraman Panchanathan, and Randy Pestana at the 2022 NICE Conference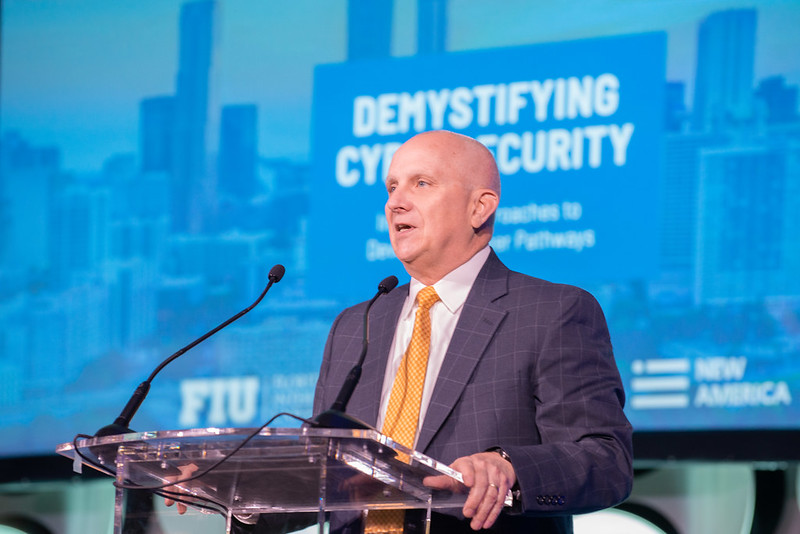 Rodney Petersen providing opening remarks at the 2022 NICE Conference.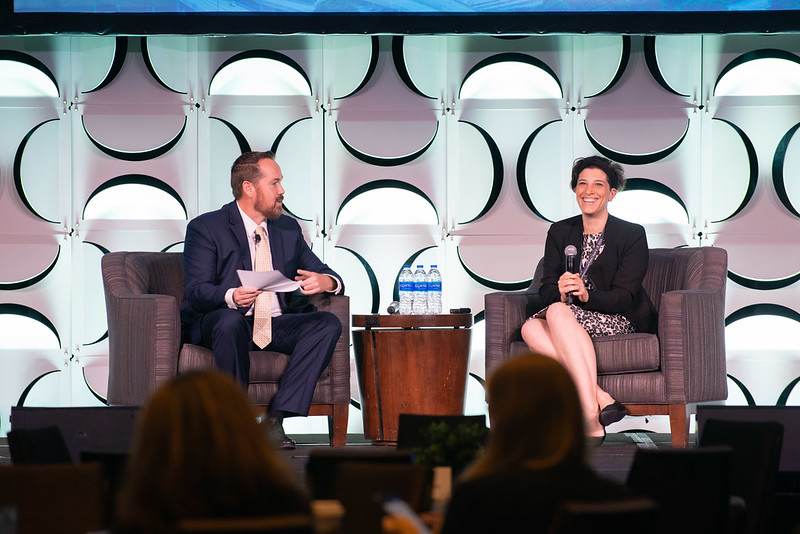 Renee DiResta of Stanford University answering questions after her keynote presentation at the 2022 NICE Conference.