Professor recognized for two decades of agriculture research
---
An FIU agroecology professor's more than two decades of contributions to the field of agriculture recently received international recognition.
Krish Jayachandran — professor in the Department of Earth and Environment, a soil scientist in the Institute of Environment and co-founder and director of the FIU Agroecology Program— has been awarded the Distinguished Alumnus Professor Award from Tamil Nadu Agricultural University (India), where he earned both his bachelor's and master's degrees.
"An international award from my alma mater is a prestigious one and I am honored to accept this recognition," Jayachandran said. "This award is especially significant to receive from the 100-year-old institution during centennial year celebration."
Jayachandran has conducted groundbreaking research over the years on how fungi benefit sustainable agriculture and crop production, the biodegradation of pesticides in soil and water, as well as soil-plant-microbial interactions to sustain soil health and environmental quality. His commitment to advancing the field of agriculture also inspired him to plant and cultivate the seeds for an agriculture program that's made FIU one of the top universities providing agroecological education and innovative research solutions to some of the 21st century's most urgent problems.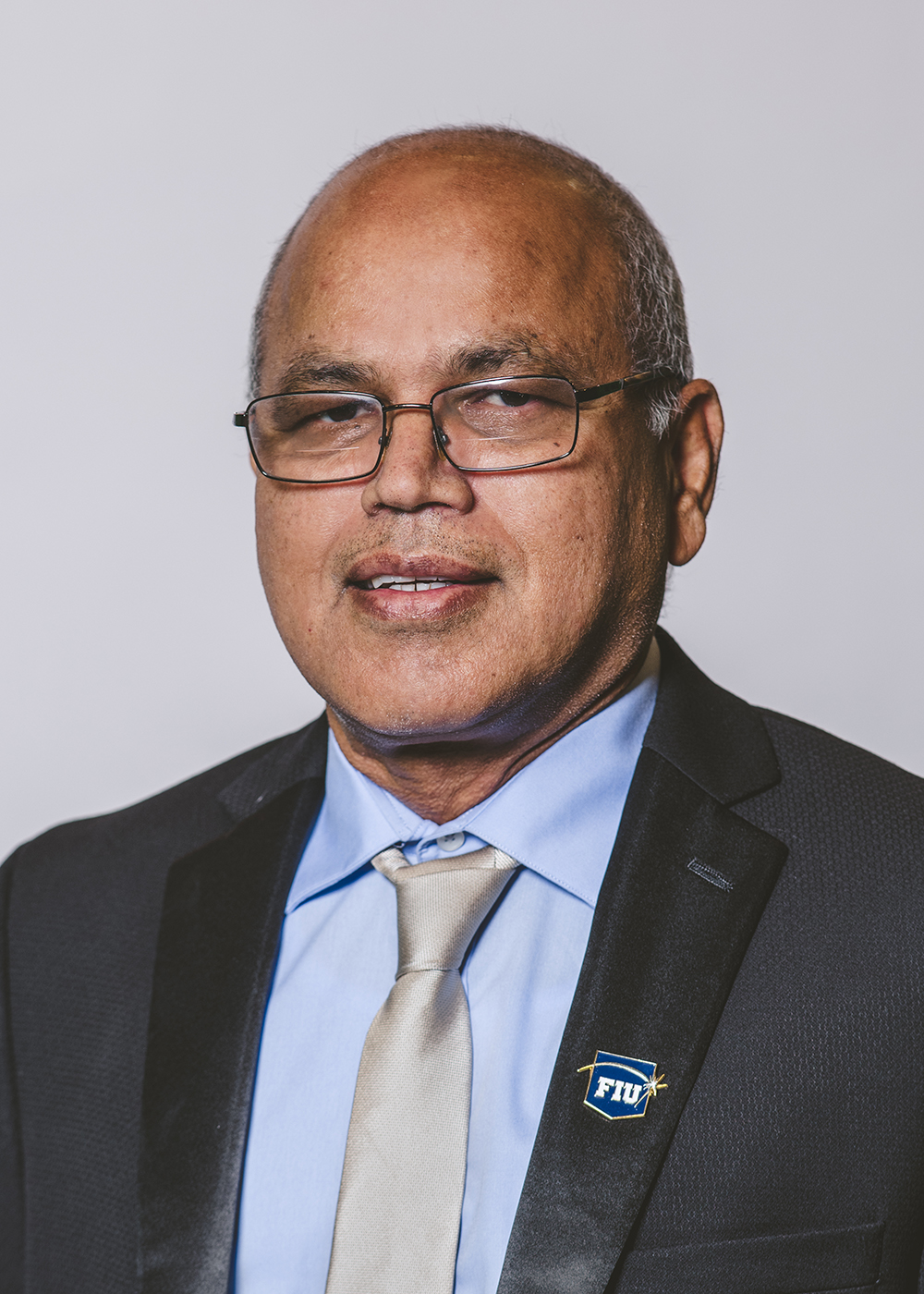 Krish Jayachandran
In 2005, with significant funding from the U.S. Department of Agriculture, he co-founded the Agroecology Program with Professor Mahadev Bhat. The program's commitment to education, research, training and outreach activities for students quickly became evident and earned national attention. In fact, FIU became one of the first universities in the nation to receive the USDA's Hispanic-Serving Agricultural Colleges and Universities designation.
FIU has also assisted more than 200 farmers in South Florida with technical training and advice on Agriculture Department farm loans and grants. The university also developed a nationally acclaimed outreach program for veterans, beginning and socially disadvantaged farmers, and helped increase their access to Agriculture Department grants and loans.
To date, the Agroecology Program has received more than $15 million in support and has offered college scholarships, travel grants, conferences, internships and study abroad programs to more than 500 undergraduate and graduate students.
Mentoring students is a highlight of Jayachandran's career at FIU, having mentored 300 undergraduate and 65 graduate students. Those students have gone on to pursue careers in academia and industry. His undergraduate students have also been placed in career jobs at the USDA through internships and experiential and experimental learning activities in food and agriculture.