Off the coast of Colombia, the intersection between forensic science and environmental conservation meet. Diego Cardeñosa, an FIU researcher and Distinguished Postdoctoral Scholar, installed in-port DNA detection tools that help provide proof of wildlife poaching in the region.
His groundbreaking work recently earned him a Directorate of Criminal Investigation and Interpol (DIJIN) medal from the global agency. The award came days after another achievement: the publication of a study led by Cardeñosa that used DNA detective work to uncover that two-thirds of species in the global shark fin trade are threatened with extinction.
A lifelong shark lover, Cardeñosa wanted to study the giant predators from a very early age.
"Sharks have always been my passion," he explained. "Wildlife trade issues came along later in my career. I am very dedicated to it given that it is one of the largest global threats to biodiversity, and we need to disrupt it if we want to save the species that are in danger by this illicit trade in our planet." 
According to INTERPOL's Global Fisheries Enforcement team, illegal fishing can not only disrupt the local ecosystem but can be symptomatic of other illicit activities, including human trafficking and drug trade.
In collaboration with DIJIN, Cardeñosa developed protocols and tools to help local law enforcement agencies in Latin America, especially in Colombia, track, detect and, in some cases, stop illegal shark and freshwater turtle trade in a matter of hours. Using DNA, he can determine if a shipment of steaks is a shark, or even if a turtle came from a specific protected region. In many cases, there is enough evidence to prosecute the case.
"The in-port DNA tool allows them to get over that identification challenge and know if a crime is committed quickly," he said. "That part is key since, if they do not have the evidence on a timely manner, the case cannot move forward, and the crime goes unnoticed or unprocessed."
He added, "This recognition by DIJIN in Colombia was incredible. As a Colombian scientist, receiving this recognition by institutions in your country is an honor and it definitely fuels my drive to keep fighting and create positive change to biodiversity and society through my work."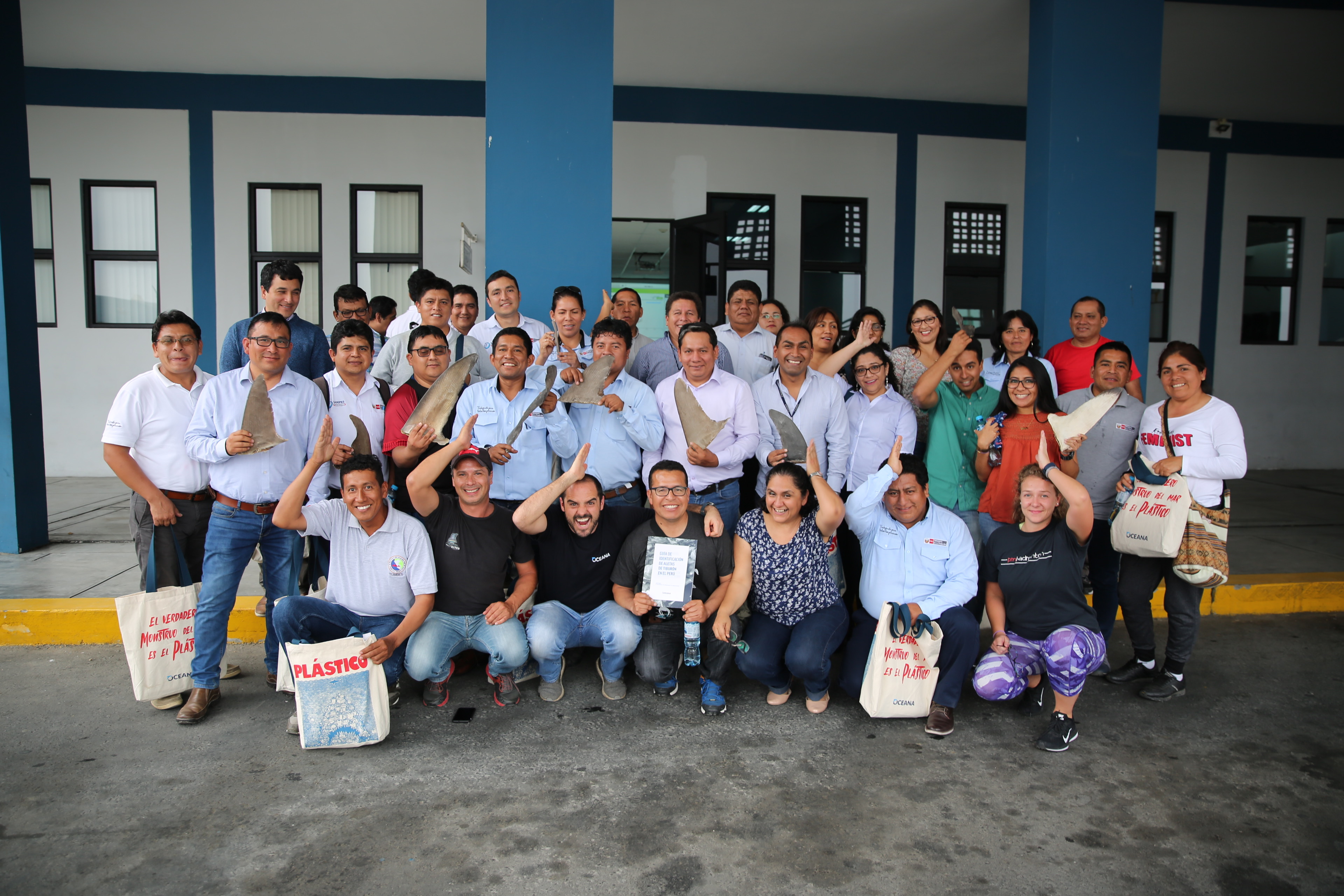 FIU uniquely positioned him to match his love for wildlife with a new passion to save them.
"Working with my colleagues at the College for Arts and Science and Education and the Global Forensic and Justice Center, I have been able to develop novel ideas and explore different avenues to solve some of these pressing issues."
The issue of wildlife poaching is far from unique to Latin America. Cardeñosa is looking forward to bringing these tools and technology to other wildlife and trafficking hubs around the world, not just sharks.
He's already working in Hong Kong, Peru, Spain, Colombia, Ecuador, Seaflower Biosphere Reserve in the Caribbean Sea, Guyana and Indonesia to conduct research and protect the world's oceans from the most dangerous animal: man.
Learn more about Cardeñosa's latest research on shark fin trade and discover his story as a shark DNA detective. 
By Michelle Chernicoff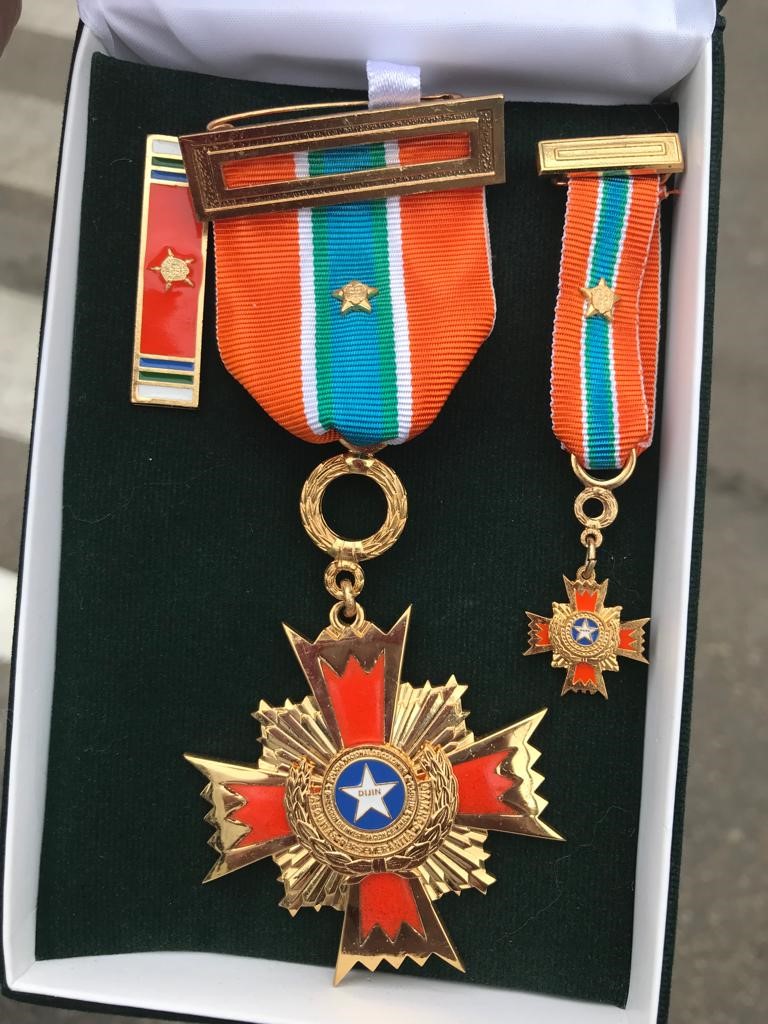 The DIJIN medal presented to Cardeñosa