1980s
Konstantin Mantzouranis '88 is currently working at Norwegian People's Aid, Humanitarian Disarmament Division as an operations manager in the Republic of Palau. The team's mission is to develop national capacity in researching, locating, extracting, identifying, removing and safely remediating explosive remnants of war of all land service, air-dropped and seaborne munitions.
1990s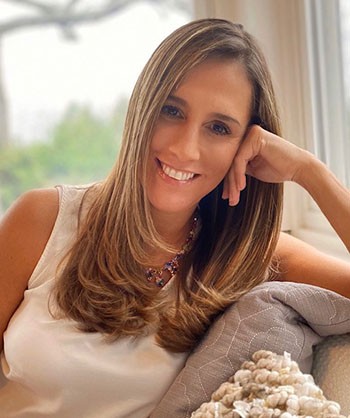 Yvonne Castañeda '94 wrote the young adult memoir, Pork Belly Tacos with a Side of Anxiety, which was recently published by Santa Monica Press. The book has been reviewed and endorsed by renown authors, including Sandra Cisneros. It explores mental health issues within the Latino community and delves into Castañeda's youthful experiences and unhealthy relationship with food. Castañeda earned a bachelor's degree in international relations at FIU.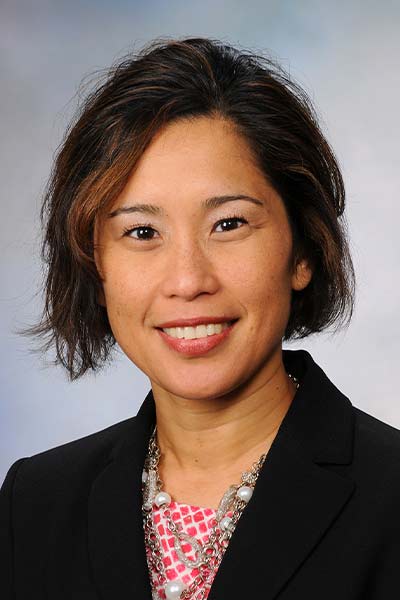 Jennifer (Tatlonghari) Dodson '98 received an award given by the National Board for Certification in Occupational Therapy. During her time at FIU, she was the Student Occupational Therapy Association's president. She is a proud alumna and is passionate about inspiring future clinicians to advocate for the profession. She has earned advanced credentials as a certified hand therapist. She recently completed her post professional doctorate degree at Jefferson University.


2000s
Robert Sens '05 was recently promoted as senior director at Brillient Corporation, where he oversees the corporation's delivery of services and growth with federal government clients.
2010s
Ryan Benson MBA '12, principal with A. Vernon Allen Builder, has been certified as a senior officer candidate for the Florida Home Builders Association (FHBA). Benson has been selected as the official nominee for the position of secretary for FHBA. The election will take place during the FHBA Board of Directors Meeting in November 2022. Benson is the co-owner of A. Vernon Allen Builder, a luxury home builder in Naples, and a director for the Florida Housing Finance Corporation, appointed by Governor DeSantis in 2019.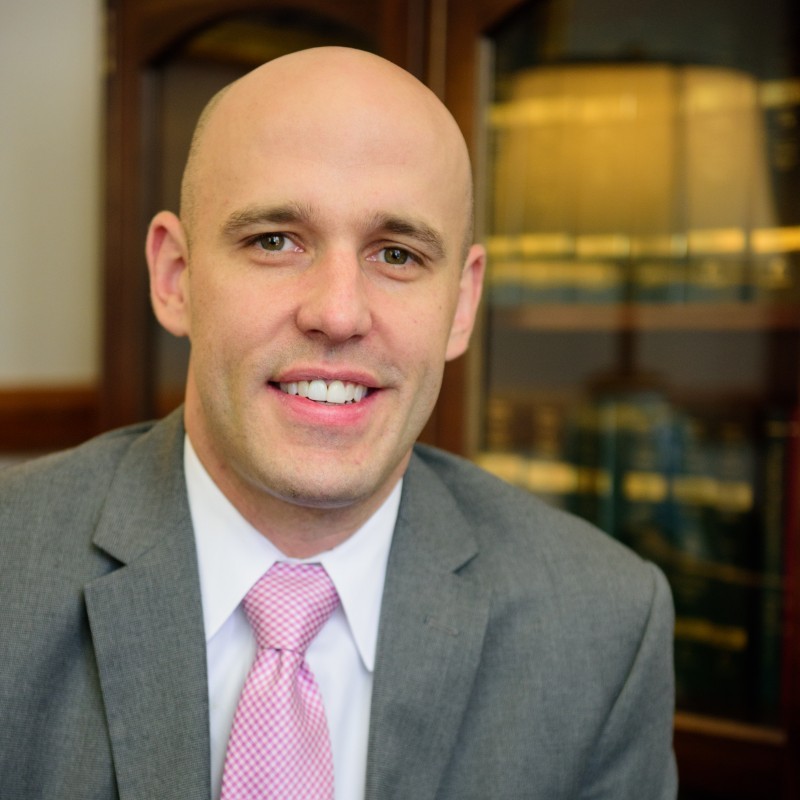 Greg Gebhardt, MBA '12 recently started with Duke Energy as a strategic account manager focused on identifying opportunities to serve as a collaborative thought partner with Fortune 100 organizations. He previously co-founded a technology start up, Naivya. Currently, he works alongside Apple, General Motors, The Home Depot and United Parcel Service to address some of the most challenging topics of the day, namely in the areas of sustainability and diversity. In addition to working to build a smarter energy future at Duke Energy, Greg serves as a major in the North Carolina Army National Guard assigned to the Main Command Post-Operational Detachment with the 82nd Airborne Division at Fort Bragg.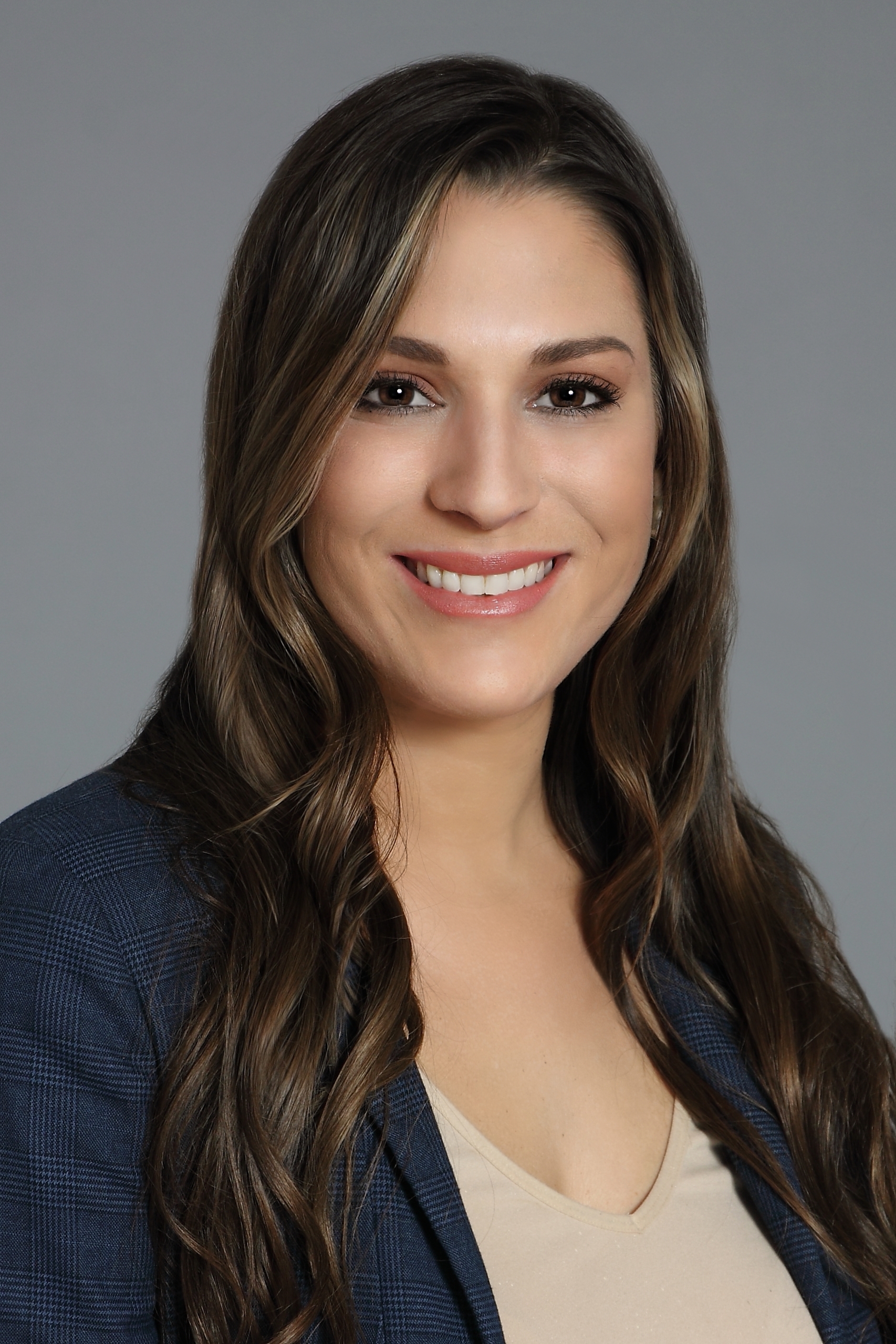 Maria Justus '14 has joined The Manely Firm, P.C. as an associate attorney based in Savannah. Justus has extensive experience working in criminal defense and has a deep passion for helping people work through overwhelming situations. She grew up in Miami celebrating her Greek-American heritage. She says, "I pride myself on advocating for my client and their future while staying focused on the issues at hand." She will focus on domestic and international family law in her new role. 
Thomas Russo '16 is currently working as an operations engineer at GrubHub and enjoying Austin, Texas. 
David Drucker '18 got engaged to Yael Labi, after he asked the big question in the Florida Keys recently. Drucker is an FIU staff writer and podcast host of Panther Personalities at the Division of Strategic Communications, Government and External Affairs. Labi, originally from France, is a law student at a local university. The couple is planning to celebrate a Jewish wedding ceremony.
2020s
Maximo Ulloa '21, a graduate of FIU's Honors College and the Steven J. Green School of International & Public Affairs, earned a prestigious Charles Rangel Graduate Fellowship. The program selects outstanding fellows annually through a highly competitive nationwide process and supports them through two years of graduate study, internships, mentoring and professional development activities. The program aims to attract and prepare outstanding young people for careers in the Foreign Service of the U.S. Department of State.
In Memoriam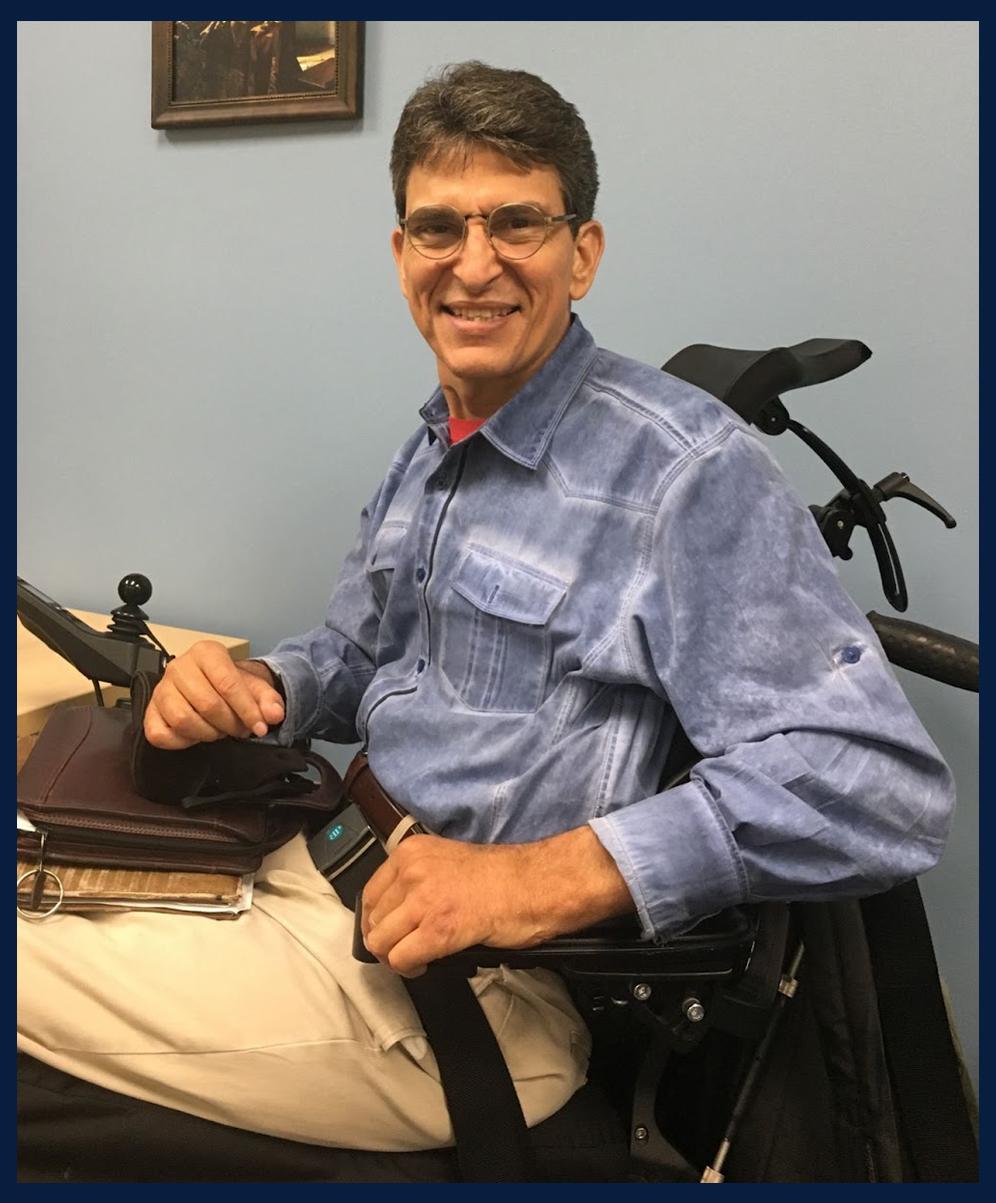 Carlos A. Borges was a proud Panther, having earned his Bachelor of Arts in English and in Psychology from FIU. His professional career with the university started in September of 1991 as a student assistant for Academic Space Management. He went on to become a dedicated tutor at the Center for Excellence in Writing, serving in this role for over 25 years. He was a master of his craft and a valued member of the team, not only due to his expertise and professionalism, but because he was an exceptional listener, mentor and friend. He helped his students gain confidence in their abilities and encouraged them to pursue their dreams. As a lifelong learner, he enjoyed the opportunity to engage with his students to learn about various languages and cultures. He cared deeply about the FIU community. He always took the time to engage in conversation with someone and forge deep connections. Those conversations meant very much to him. His attention to detail, his kindness and his passion for words have made a lasting impact at the writing center and FIU.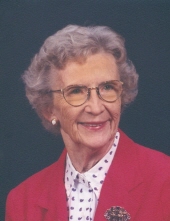 Clara Marie Catron Kihl worked as a registered nurse for over 40 years. She received her post-grad BSN from Florida International University and her masters in health administration from St. Thomas University. She was an active member of the Owensboro Cumberland Presbyterian Church. She enjoyed spending time with friends and family, and she shared her faith with everyone she met.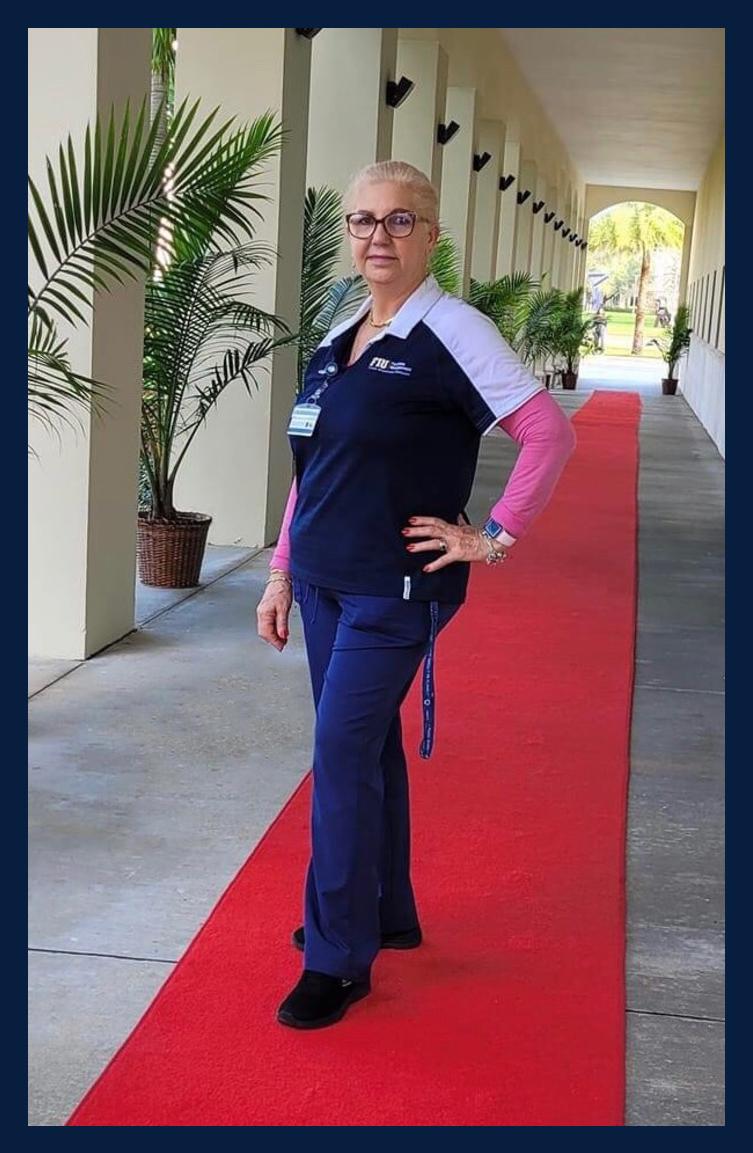 Barbara Collazo joined the FIU family in 2007 as a custodial worker for Facilities Management. She provided custodial services support to multiple areas of the university and was most recently stationed at the Patricia & Phillip Frost Art Museum. She was a shining light who radiated warmth, charisma and positive energy wherever she went. Her vivaciousness was one of the qualities she was most known for and the reason she forged many friendships at the university. According to her supervisor, Rosaivys Alvarez, Collazo was a very special person and a determined, hardworking member of the team. The FIU family mourns her passing and will dearly miss her.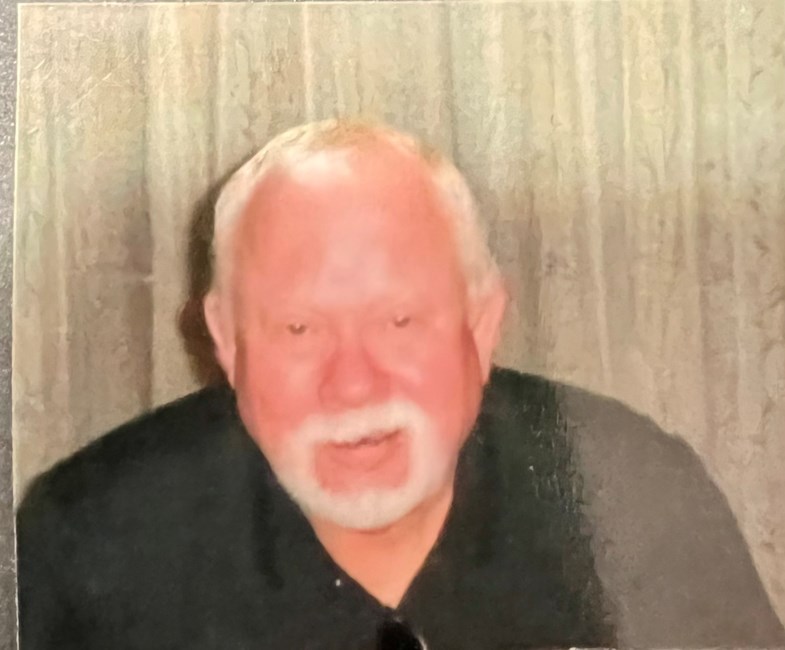 Charles "Chuck" Elkins, founding faculty member of the Department of English, was the first in his family to attend college. After graduation, he joined the Peace Corps and served for two years in Afghanistan. He earned his Ph.D. in English at Southern Illinois University. He moved to Miami in 1972, where he and his wife, Mary Jane Egan, became founding faculty members of the Department of English. His fields of interest included modern and contemporary American and British Literature, science fiction and cultural studies. His essays on such highly acclaimed authors as Isaac Asimov, E.M. Forster, George Orwell and Kurt Vonnegut were published in prominent scholarly magazines, including Science-Fiction Studies and Journal of Popular Culture. In addition, he was the co-editor of two anthologies of critical essays. He was also one of the founders of the United Faculty of Florida chapter at FIU and for many years was a union activist and leader, in addition to serving as a vice-provost for Academic Affairs and dean at BBC.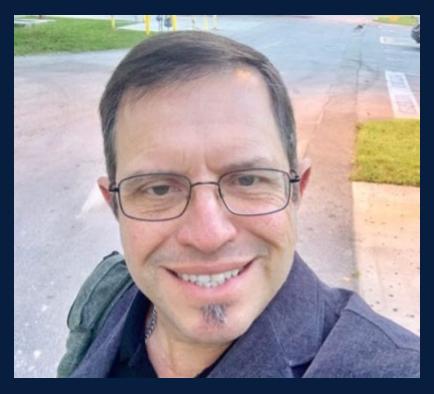 Mario I. Gonzalez was an integral part of Media Technology Services (MTS), having first joined the team in 1995 as a broadcast engineering technician. He spent many years serving the Biscayne Bay Campus in classroom and instructional support. He moved to MMC in 2018, where he continued his service to the FIU community as an audio visual (AV) technician II. His supervisor, Michael Stuart, Associate Director of AV Operations, remembers him as a "genuinely good person who always had a positive outlook on life. Working at FIU was not just a job to him, but rather an opportunity to enrich the lives of the many students that he supervised over the years. Mario always brought laughter and a love of life to our team, and for that we will truly miss him."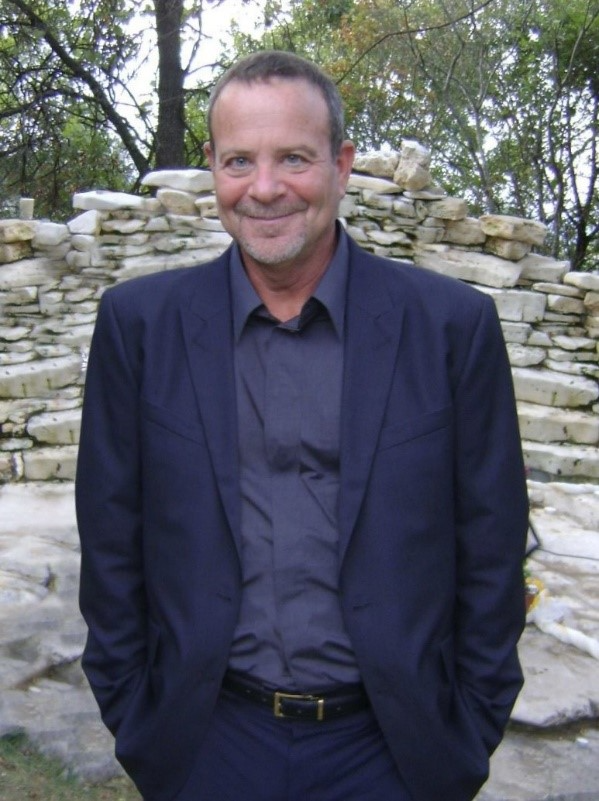 David Kadko, research professor and associate director of the Applied Research Center (ARC), pursued his lifelong passion for oceanography and was a trailblazer in the field. He joined FIU in 2014 and had a long and distinguished career, which included working at various higher education institutions and as a Fulbright Fellow at the University of Cambridge. He had over 70 peer-reviewed publications, was involved in many national and international professional activities and served as a reviewer for the National Science Foundation, among others. He was involved in many field experiences that took him to the Arctic, including a 2015 trip in which he led a team of researchers, as part of the international GEOTRACES initiative, to better understand the effects of climate change in the region.  In 2019, Dr. Kadko received a Faculty Award for Excellence in Research and Creative Activities at FIU. He was a mentor to post doctorate students and coached junior staff on writing for publication. One of his colleagues, shared these words about Kadko: "A pioneer in his field with one of the finest minds, one of the kindest hearts, and one of the most contagious laughs."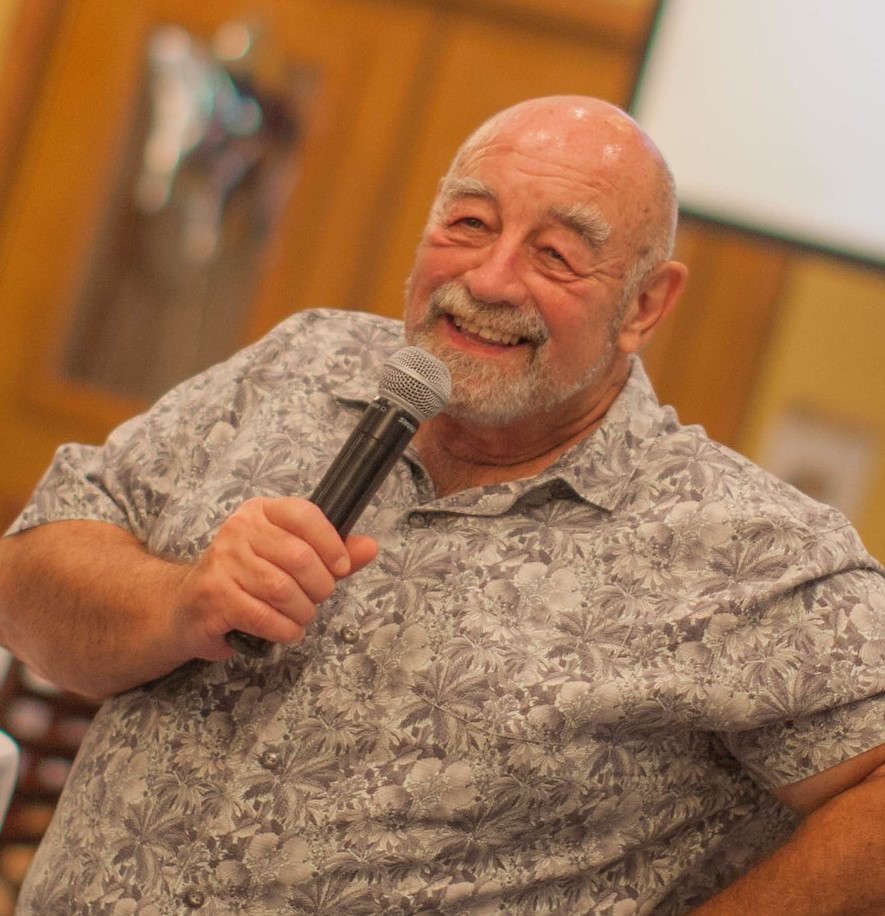 Karl Galen Kroeck had a stellar, 34-year career at FIU Business and was a leader in the university's growth. He served in a variety of roles as an educator and administrator until his retirement in 2016, including serving a 14-year term as chair of the Department of Management and International Business, one of the largest departments at FIU. During his tenure in the role, two programs within the department gained significant prominence: the undergraduate international business program became highly ranked by U.S. News & World Report, as indicated by its most recent ranking of No. 2 in the nation and the Master of Science in Human Resource Management program. He was also a prolific scholar. He received eight teaching awards during his tenure at FIU and twice won the Best Course Award for his Organizational Behavior course.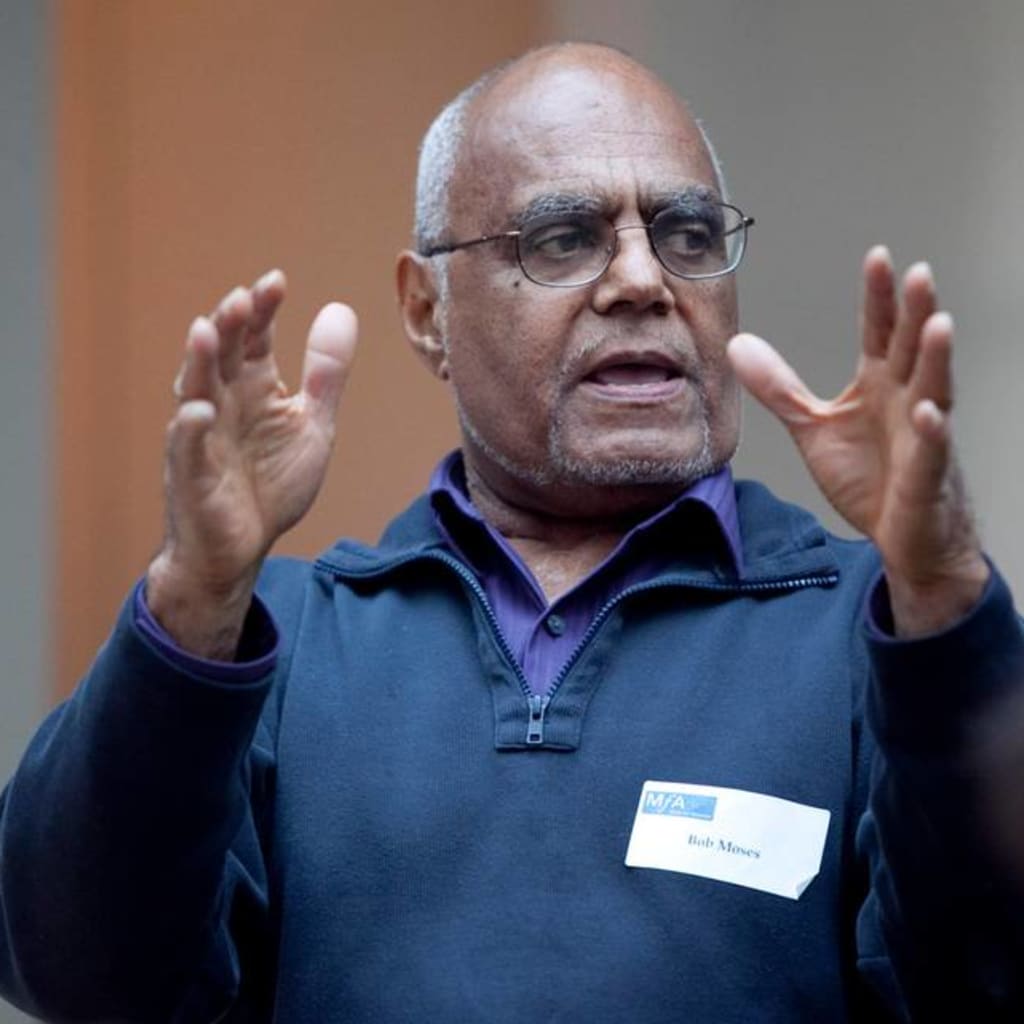 Robert "Bob" Moses was a civil rights leader, the founder and president of the Algebra Project, a MacArthur Fellow, and FIU's former eminent scholar in the College of Education. In the 1960s, he fought as passionately and tirelessly for voting rights as he did later for the right of all children to a quality education. He led countless programs, grants and collaborations at FIU and instituted some of the university's larger educational collaborations with the South Florida community. In 2004, he joined the College of Education to assist in raising the level of mathematics education delivered to disenfranchised students. That partnership became a leading school-based, university-affiliated program where he, professors, researchers from across the nation and other partners worked in the classroom with students alongside high school teachers. After leaving FIU briefly, he rejoined the university in 2017 as a consultant for the College of Arts, Sciences & Education and the STEM Transformation Institute to expand and house FLAME at FIU, the Florida Local Alliance for Math Literacy and Equity. FLAME at FIU will continue its work, grounded in his vision.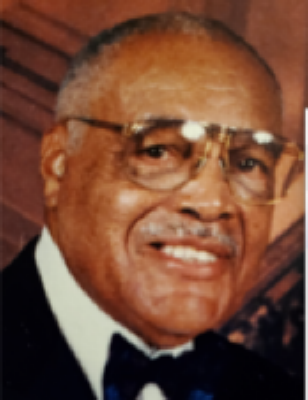 Joseph "Pat" Patterson, professor emeritus at FIU, was an educator and a champion for students. Born on July 4, 1924, in Anniston, Alabama, he led a life dedicated to education and service to his community. As a young adult, he served in the Army. In 1981, he joined FIU as a professor and director of what was then known as the Department of Health Services Administration. He was determined to advance public health and was instrumental in the establishment and accreditation of a master's degree program in the field at FIU. He also worked tirelessly to ensure underrepresented and minority students were included in all aspects of the university. He held several memberships in organizations, such as the NAACP, the Urban League and the American Public Health Association, where he was a founder of the Black Caucus of Health Workers.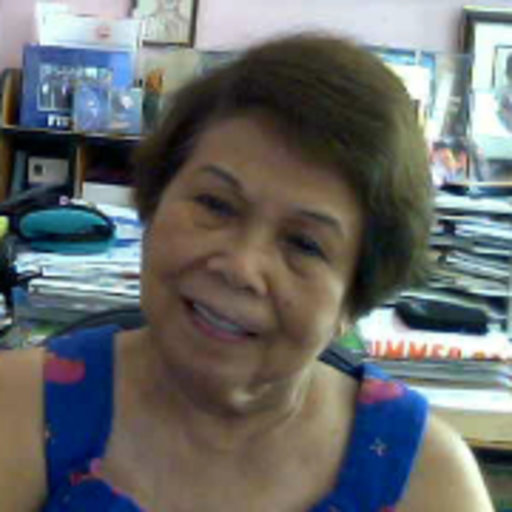 Luz Sobong Porter, professor emerita in the Graduate Nursing Department in the Nicole Wertheim College of Nursing & Health Sciences, was a brilliant and internationally renowned researcher, author, professor and compassionate nurse. In 1990, she arrived at FIU, where she founded the master of science in nursing program, and later founded and directed the Ph.D. in nursing program. Additionally, she served as a professor in the Graduate Nursing Department until her retirement in 2010. She was involved in a variety of organizations including the American Academy of Nursing, Robert Wood Johnson Foundation, Sigma Theta Tau and the W.K. Kellogg Foundation. She also earned awards from a number of organizations, including from the Philippine Nurses Association of America and the Miami Veterans Affairs Medical Center.
Alumnus Jose Soler  '78, of Orlando, Florida, passed away peacefully in 2022 after a courageous battle with Parkinson's Disease. Born to parents Jose Soler and Eulalia Rodriguez in Havana, Cuba, he was their third child and first son. As a young boy, he immigrated to the United States with his two older sisters, "Mirta" and "Dania". At an early age he began guitar lessons at ASM studios, where he later met his beloved wife, Thais. They went on to marry in Miami. He continued his musical studies at FIU. While balancing work, classes, practice and a growing family he managed to graduate at the top of his class in 1978 with a Bachelor of Fine Arts in Music. After moving to Orlando in 1980, he began working in sales, specifically in the door and hardware industry, and thrived in the field for years while making many life-long friends. Playing the guitar with friends and family was always a favorite pastime, but his passion was truly teaching music. He had countless students over the years who will miss him dearly.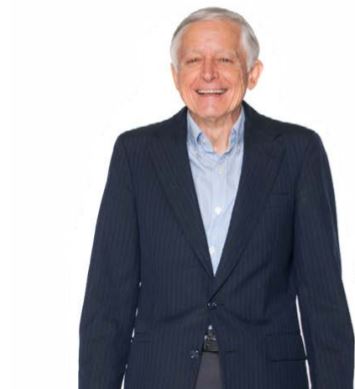 FIU Professor Emeritus Richard (Dick) Sugg was a founding member of the English and Humanities programs at BBC and a beloved faculty member and teacher from 1977-2014. In his distinguished 34-year career with FIU, he was an exceptionally engaged mentor to junior faculty, and teacher and advisor for students. His areas of specialization were 20th century literature, with a particular emphasis on U.S. American literature, poetry and film studies. He was the author of three scholarly monographs, numerous articles and book chapters and the editor of two essay collections. Additionally, he was a crucial member of our graduate faculty, serving on numerous master's theses in the literature and creative writing programs.