Fastest-rising university in U.S. News & World Report public rankings
FIU has earned near-simultaneous recognition from three national rankings organizations in a confirmation of what the university has shown for years: excellence in research can go hand in hand with graduating students from all economic strata.
Today, U.S. News & World Report elevated FIU to No. 72 in the nation among public universities. The annual ranking is considered the gold standard and one that FIU has climbed steadily, and quickly, since first landing on the list in the 1980s. FIU is the fastest-rising in U.S. public university rankings, having jumped 62 spots in the past 10 years.
On top of that accomplishment, FIU has made headlines for its high placement on two other lists – alongside institutions such as Princeton, Stanford and MIT – that observers increasingly call "the rankings that matter." They take into account not only high levels of research but also an institution's capacity to advance individuals' socioeconomic status, or "social mobility," through education and opportunities.
"FIU continues to reach new heights in both academic and research excellence," says FIU Interim President Kenneth A. Jessell. "With every success, we renew our commitment to our faculty, staff, students and community."
Forbes magazine recently wrote about the ranking compiled by Degree Choices, which uses government data to calculate the economic return on graduates' investment in their college education. FIU took the No. 23 spot among all U.S. universities for the short time graduates need – just 13 months – to recoup their financial investment. The ranking considers tuition affordability, low student debt and individuals' ability to secure good-paying jobs after earning degrees. The good news for FIU comes at a time when college-loan repayment has been identified nationally as an increasing burden on many Americans.
Washington Monthly's latest college guide places FIU No. 32 nationally in its annual ranking, which examines institutions' contributions to the public good in three broad categories: social mobility, research and opportunities for public service. In releasing the rankings, Washington Monthly's Kevin Carey wrote, "America needs a different definition of higher education excellence. . . . that measures what colleges do for their country, instead of for themselves."
Carey explained that the publication looks not at endowments but instead "measures how often students give to their communities by volunteering, starting public service careers and enrolling in the Peace Corps and ROTC." He also decried prestigious institutions' limiting admissions to "rich valedictorians" and extolls instead helping students of limited economic means "start their lives and careers with a high-quality degree."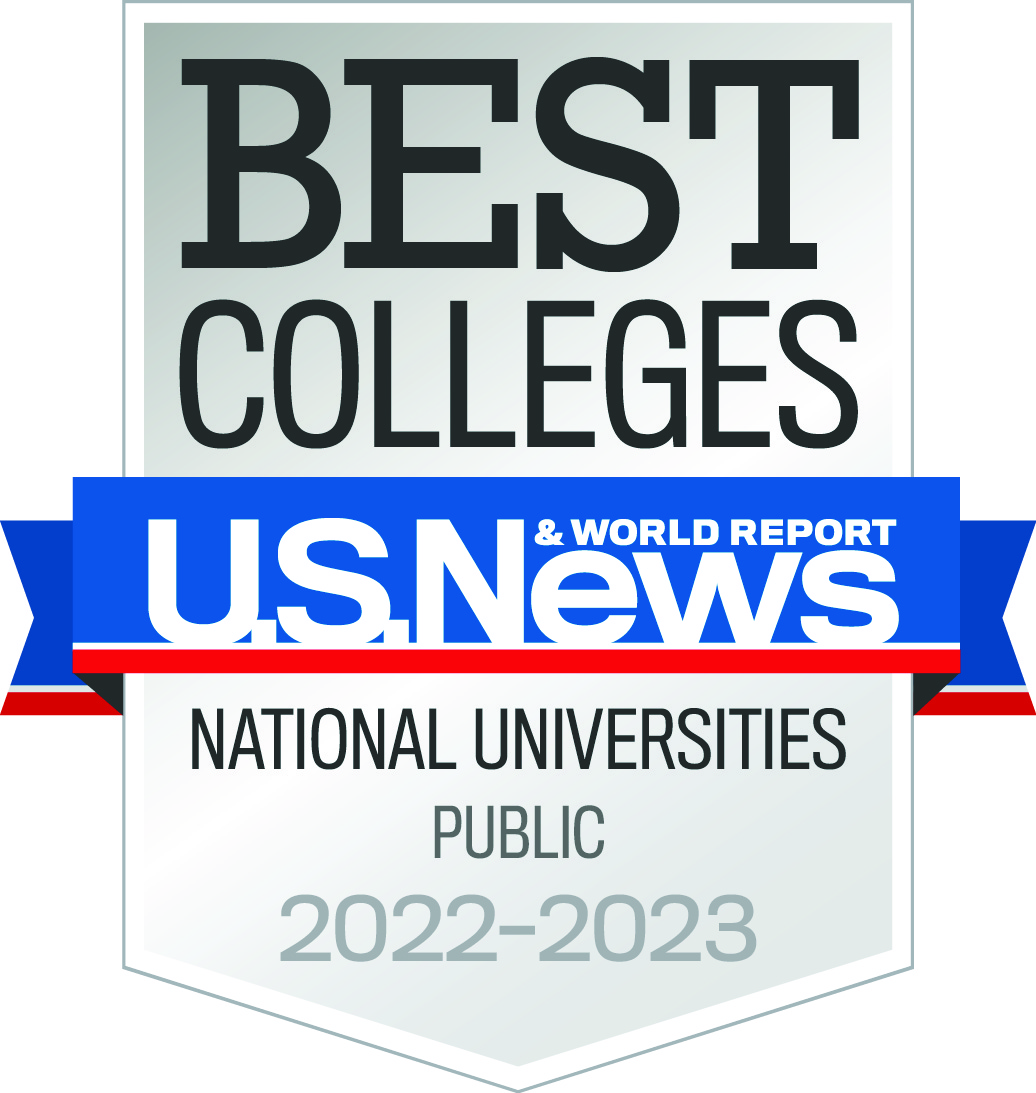 At FIU, students who qualify for federal scholarship funds – typically those whose family income falls below $20,000 – represent nearly half of its undergraduate enrollment but the largest percentage of those who graduate in four years.
In the midst of anniversary celebrations – FIU opened its doors in 1972 – the university continues to double down on its core mission: to provide students of all backgrounds with a ticket to a better life while addressing the most-pressing problems facing the community, the nation and the world.
Work in areas such as environmental resilience, neurodegenerative disease and antenna technologies for use by the Air Force, for example, has received wide attention while attracting millions of dollars in research funding from federal agencies. The university has also taken the lead in areas such as childhood mental health disorders, marine biology and cybersecurity.
FIU's research prowess is captured in its designation as a Carnegie "R1" research university, the highest category of doctoral-granting institutions, which puts FIU among the top 3% of the nation's 4,300 colleges and universities with $250 million in research expenditures annually.
The university's steep upward trajectory belies its short 50-year history and reflects an unstoppable spirit that fuels its forward movement.
"By looking to the future with the same passion, commitment and foresight as our university founders, we have become one of the most innovative public universities in the country and a leader in 21st century higher education," says Elizabeth M. Béjar, FIU's interim provost, executive vice president and chief operating officer. "We deliver a first-rate education and a highly respected degree at a remarkable value, delivering on the promise of higher education." 
ADDITIONAL RECOGNITIONS
---
FIU is among the Top 50 best value public universities and among the Top 15 most innovative public universities.
This year, the university made its debut on the list for best undergraduate teaching, ranking No. 16 among public universities for strong commitment to undergraduate teaching.
Several programs also ranked among the best in the nation: International business held onto the #2 spot and computer science and undergraduate engineering moved up four and nine spots respectively, among public universities.