Editor's note: On Friday, Oct. 27, FIU Provost, Executive Vice President and Chief Operating Officer Elizabeth M. Béjar sent a message to the university community to announce the passing of William E. Pelham Jr. He leaves a legacy of groundbreaking work that shaped the field of child and adolescent psychology and transformed the lives of countless children, adolescents, and their families all across the world including thousands in South Florida. 
Six million U.S. children have been diagnosed with Attention Deficit Disorder (ADD) or Attention Deficit Hyperactivity Disorder (ADHD). William E. Pelham Jr. has dedicated his career to finding interventions to help them.
His research and ADHD treatment approach – behavior therapy, including training for parents; medications; and a combination of the two – is the foundation of today's standard ADHD treatment.
Pelham founded the Summer Treatment Program – a comprehensive summer camp program for children with ADHD and related behavioral, emotional and learning challenges – that has been recognized by the American Psychological Association as a model. It has been implemented across the U.S. and Japan. The program is just one way nearly 500 CCF-affiliated faculty, postdoctoral researchers, graduate and undergraduate students help children with mental health problems through research and direct clinical intervention.
Poor academic achievement is one of the most debilitating impairments associated with ADHD. Cascading effects can include limited job prospects and financial difficulties due to high dropout rates. For decades, the prevailing thought was that medication improves learning outcomes because children are able to spend more time on-task. However, Pelham and CCF researchers conducted a landmark study with children in the Summer Treatment Program and found medication had no detectable impact on learning outcomes. The team hopes to conduct a similar, year-long study in a classroom setting.
Next up: Pelham's team will be looking at whether the sequence in which behavior modification techniques are taught to parents and teachers – before or after the introduction of medication – makes a difference.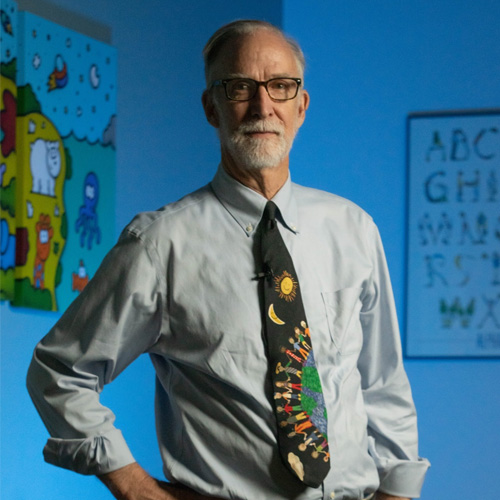 William E. Pelham Jr.
Director of the Center for Children and Families (CCF), Distinguished Professor of Psychology and Psychiatry
"Our research has found time and again that behavioral intervention is the best first-line treatment for children with ADHD because they, their teachers and their parents learn skills and strategies that will help them succeed in school, at home and in relationships."