Fired up: FIU Hospitality alumna contender in Gordon Ramsay's Hell's Kitchen
Carmen Ibarra '14 is cooking with heart in Season 22
November 16, 2023 at 2:30pm
---
Carmen Ibarra isn't sharing any spoilers. The 2014 graduate of FIU's Chaplin School of Hospitality & Tourism Management has been in Los Angeles filming a reality television show. She's a contestant on Gordon Ramsay's Hell's Kitchen: The American Dream Season 22 on the FOX TV network, and eight weeks into the show, she's still a contender.
The Miami native of Peruvian descent says appearing on the cooking reality show and the way she got cast on it was a total surprise.
"Hell's Kitchen actually reached out to me through Instagram, and I thought it was a scam at first. I was like there's no way they would find me out of nowhere, right? But then, when I looked more into it, I saw that it was legitimate," said Ibarra.
A few interviews later, she got a spot on the show, but she almost didn't take it.
"I almost said no because I thought this is kind of an intense experience, I'm not sure I'd be ready for this, but then I right away was like, if I say no to this and I miss it, I'm going to regret it forever, so why not, just go for it," she added.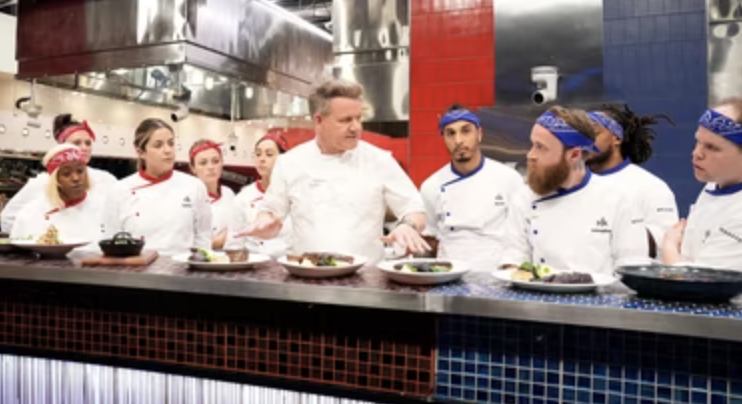 Ibarra (third from left), learning from chef Gordon Ramsay.
MANGO SALSA AND THE PANDEMIC
Ibarra graduated from FIU with her bachelor's degree in hospitality management and had made a name for herself in the events and tourism world. But in 2020, like many others in the hospitality field, she lost her job and had to pivot.
In August of that year, when mango trees were in season and ripe with the juicy fruit, she and her best friend started making mango salsa and selling it from her car and on social media.
Her mango salsa re-ignited her passion for food and the recipes she and her abuelita Carmen Zapata made in the kitchen. It also changed the path she began at FIU's Chaplin School. Ibarra went on to culinary school to sharpen her cooking skills and started working in restaurants while still selling her salsa. That led to the message from the popular FOX reality television series. The rest is history, or least history in the making.
COOKING FOR HER LIFE
So far Ibarra is making the cut and cooking for her life, or at least her life on the show. The season is currently on Episode 8 and she is still part of the all-female red team, which is pitted against the all-male blue team." The show requires teams to go head-to-head in a group challenge first and then each team takes their skills into Ramsay's actual restaurant, Hell's Kitchen in Los Angeles, California. Last week, Ibarra's team won the team challenge for the first time. She thanks preparation for keeping her in the game.
"It felt surreal being there because I had been training a lot at home," said Ibarra. "As much as you can prepare yourself, I don't think you can ever really prepare yourself for an experience like that."
Ibarra adds, a positive attitude and mindset were important, but the hardest part wasn't the cooking, it was the actual video production.
"Not a lot of people realize that Hell's Kitchen is a reality show based on cooking, so some of the parts of having to deal with the reality tv side was very new to me. That was the first time I did anything like this," she said.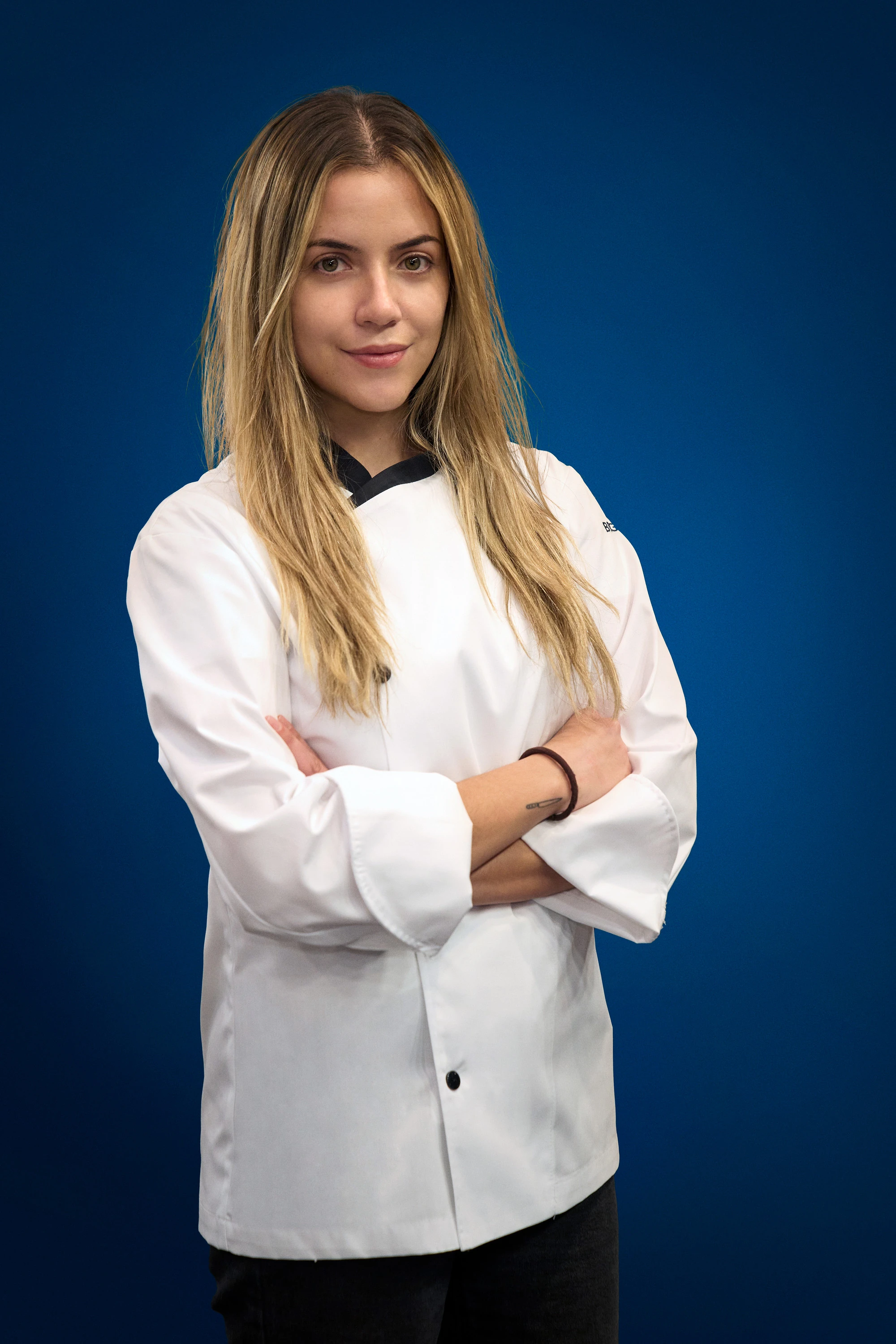 WHO IS THE WINNER?
So, did she win? Ibarra isn't spilling the beans and keeping the outcome top secret for now. But she does have a preview of the latest episode, "With any kind of reality show, they try to bring some kind of drama, which is what makes it fun to watch. It's going to get pretty intense. The competition is fierce. We had a lot of really talented chefs with big personalities and a lot of drive."
Ibarra says she's built a lifelong network of friends from the show and confirms that it has been the most rewarding experience of her life.
"It's definitely called Hell's Kitchen for a reason. It's a dream of a lifetime, getting to work alongside one of the best chefs in the world, Gordon Ramsay, showing you how to cook a fish or scallops. It was a really, really good experience." 
As a proud Panther, her last piece of advice to all FIU students is: "Dream big. It's never too early to start something and to take the chance. If you believe in something hard enough, it will definitely come true if you're willing to put in the work and never give up."
Tune in at 8 p.m. on Thursdays to follow Carmen Ibarra's journey and find out who wins Hell's Kitchen Season 22.