The Herbert Wertheim College of Medicine graduated its inaugural class ten years ago. And that day, Hanadys Ale was the first medical student to receive an MD from FIU. Dr. Ale was present Tuesday as the college celebrated the tenth anniversary of that milestone and graduated its 1000th doctor.
"The day of my graduation in 2013, I said that what the College of Medicine had started was going to be big. And this confirms my prediction," said Dr. Ale, a pediatric allergist and immunologist at Joe Dimaggio Children's Hospital.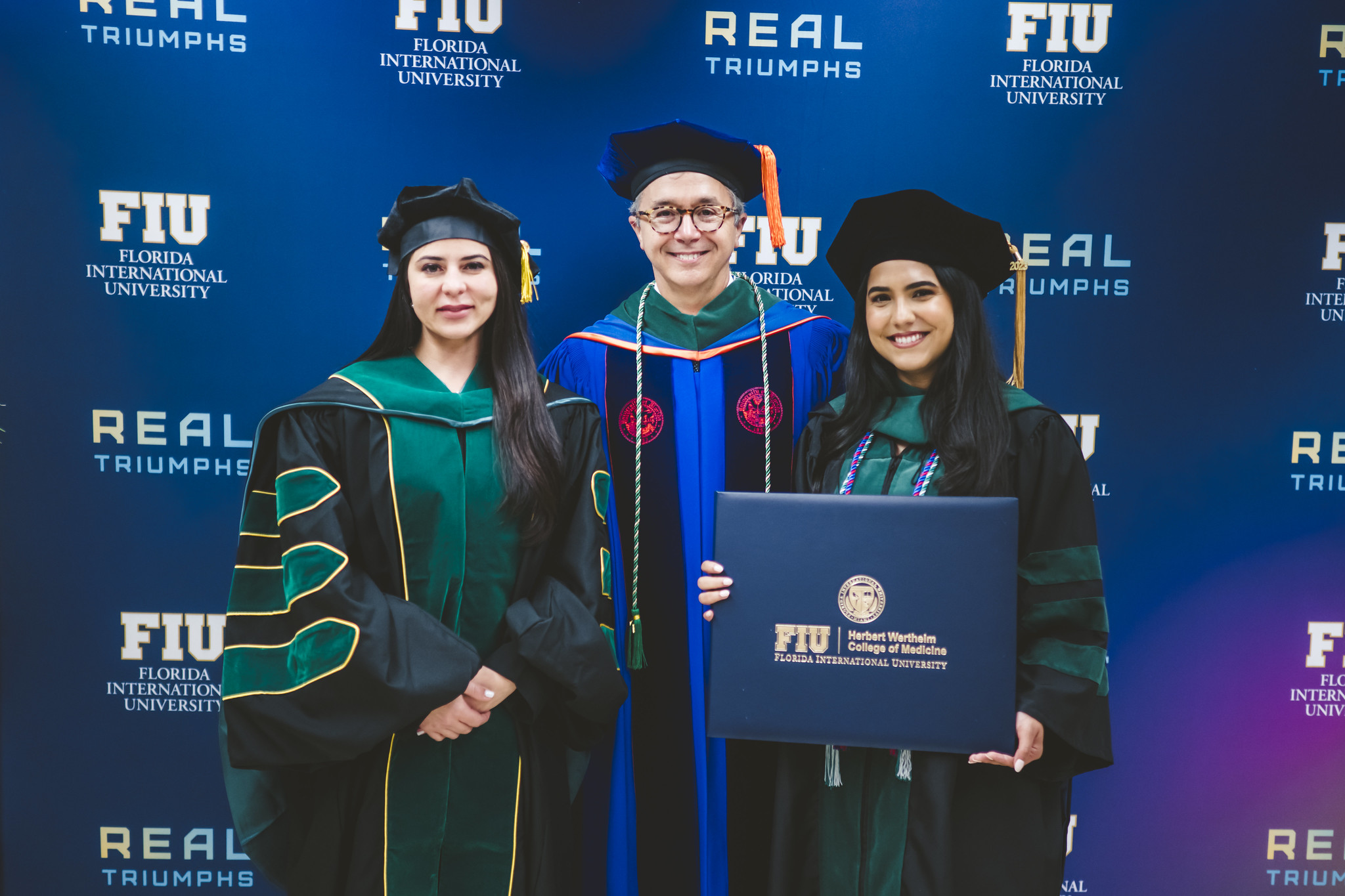 Seating for the commencement ceremony is on a first-come, first-sit basis, so medical student Jessie Limonta did not know she would be graduate No. 1,000.
"I had no idea, but it was amazing!" she said. "This feels like coming full circle because I got my undergrad degree here at FIU in 2017 and now my medical degree. It feels really special." So, it's Dr. Jessie Limonta now, and she's going to be a pediatrician. She starts her residency training this summer at Nicklaus Children's Hospital, where Dr. Ale also trained.
The Class of 2023 is more than three and a half times larger than the inaugural class of 33 students. But they share years of hard work, dedication and sacrifice for the honor and privilege of becoming physicians. Both classes also boast a 100% match rate in the National Residency Matching Program. On July 1, the new grads begin residency training nationwide to become future family medicine doctors, ophthalmologists, radiologists and other specialists.
VIEW ALL CO2023 COMMENCEMENT PHOTOS
Dr. Juan Cendan, presiding over his first commencement ceremony as dean of the medical school, noted that this class overcame many obstacles and challenges to reach this point, including the worst pandemic in American history. And he praised the graduates for their resilience.
The college's tenth-anniversary commencement comes on the heels of last week's announcement that FIU, South Florida's largest university, is partnering with Baptist Health South Florida, the largest health care organization in the region, to form an academic healthcare system that would serve Miami-Dade and Broward counties.
"I'm elated to be leading the College of Medicine at an exciting and historic time when we are partnering with a hospital system to expand what we can do for our community and the opportunities we can offer our students and trainees," said Cendan.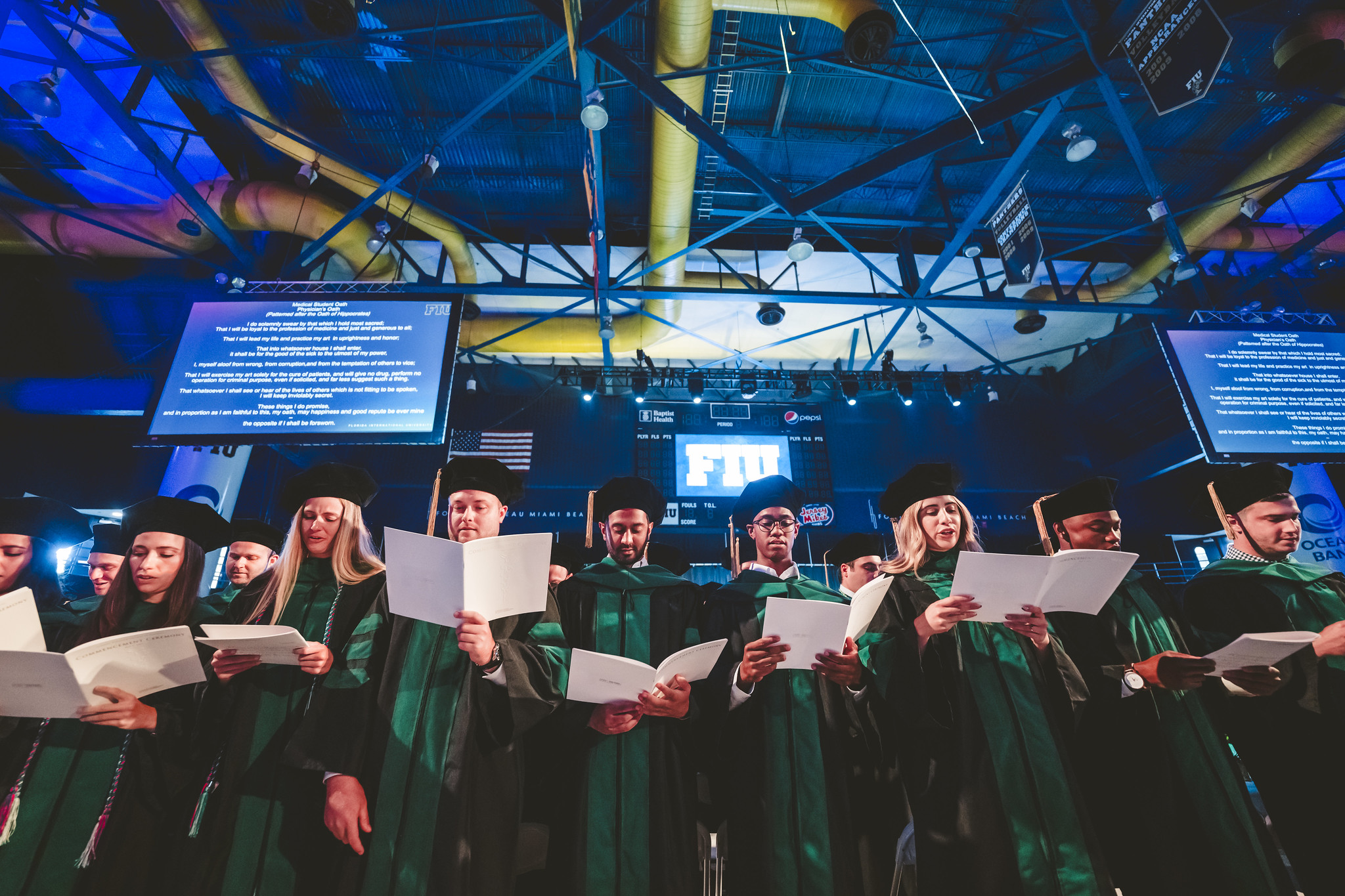 Traditionally, at the end of the graduation ceremony, the newly minted doctors are asked to "solemnly swear" the Physician's Oath, which is patterned after the Hippocratic Oath. The oath includes a promise to be "loyal to the profession of medicine and just and generous to all."