Pics or it didn't happen! Highlights from Week of Welcome 2023
August 28, 2023 at 1:24pm
---
Fall 2023 is in full swing, and FIU hosted a roaring Week of Welcome with more than 30 events across the university's campuses and satellite locations to set Panthers on track for success this year.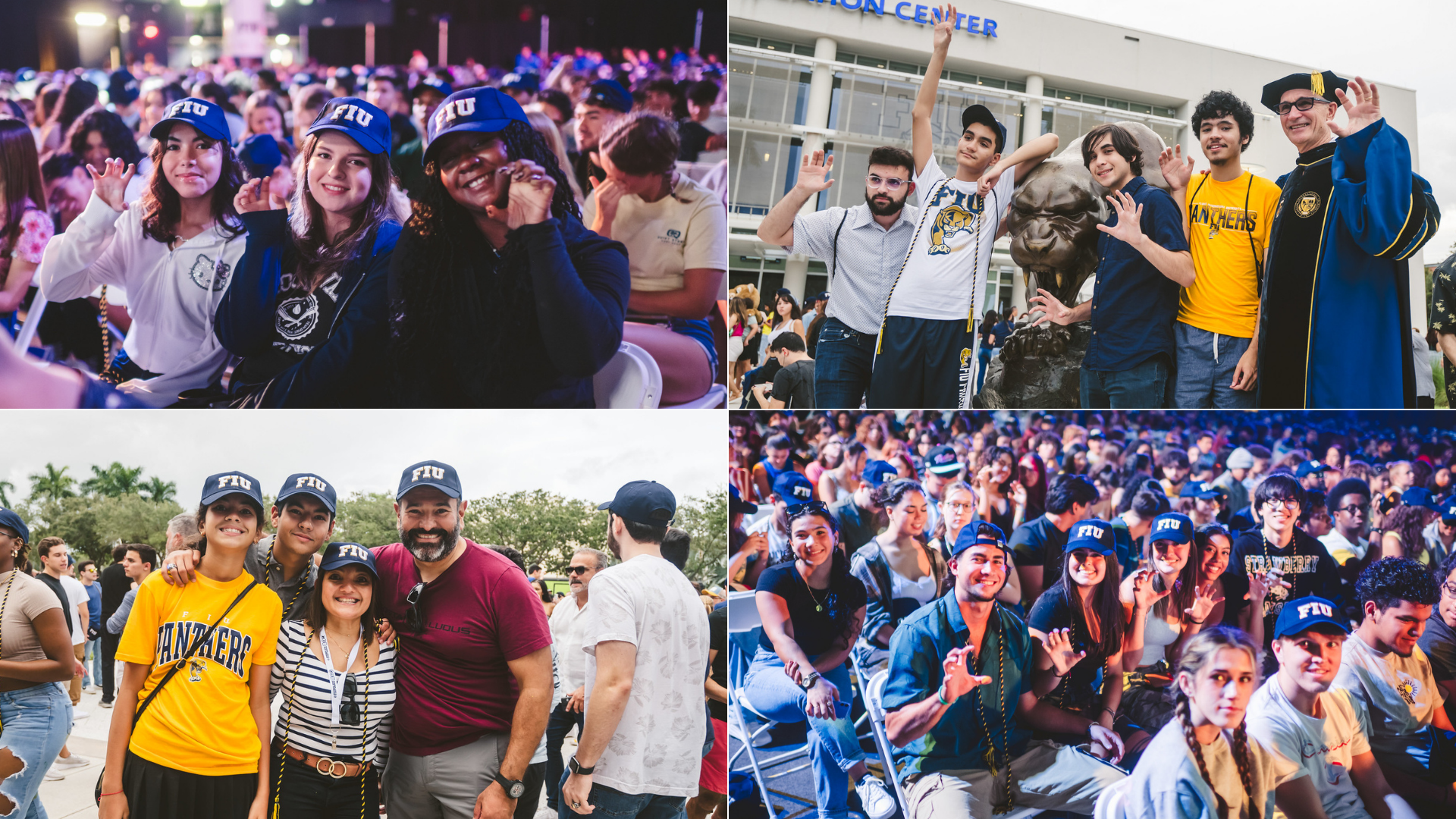 The week kicked off with new students' first major university tradition: Panther Convocation. The event welcomes first-year students and their families to FIU and introduces them to the university president and leadership, as well as spirit traditions like our alma mater and fight song. A block party followed the ceremony, featuring food, music and tons of photos ops.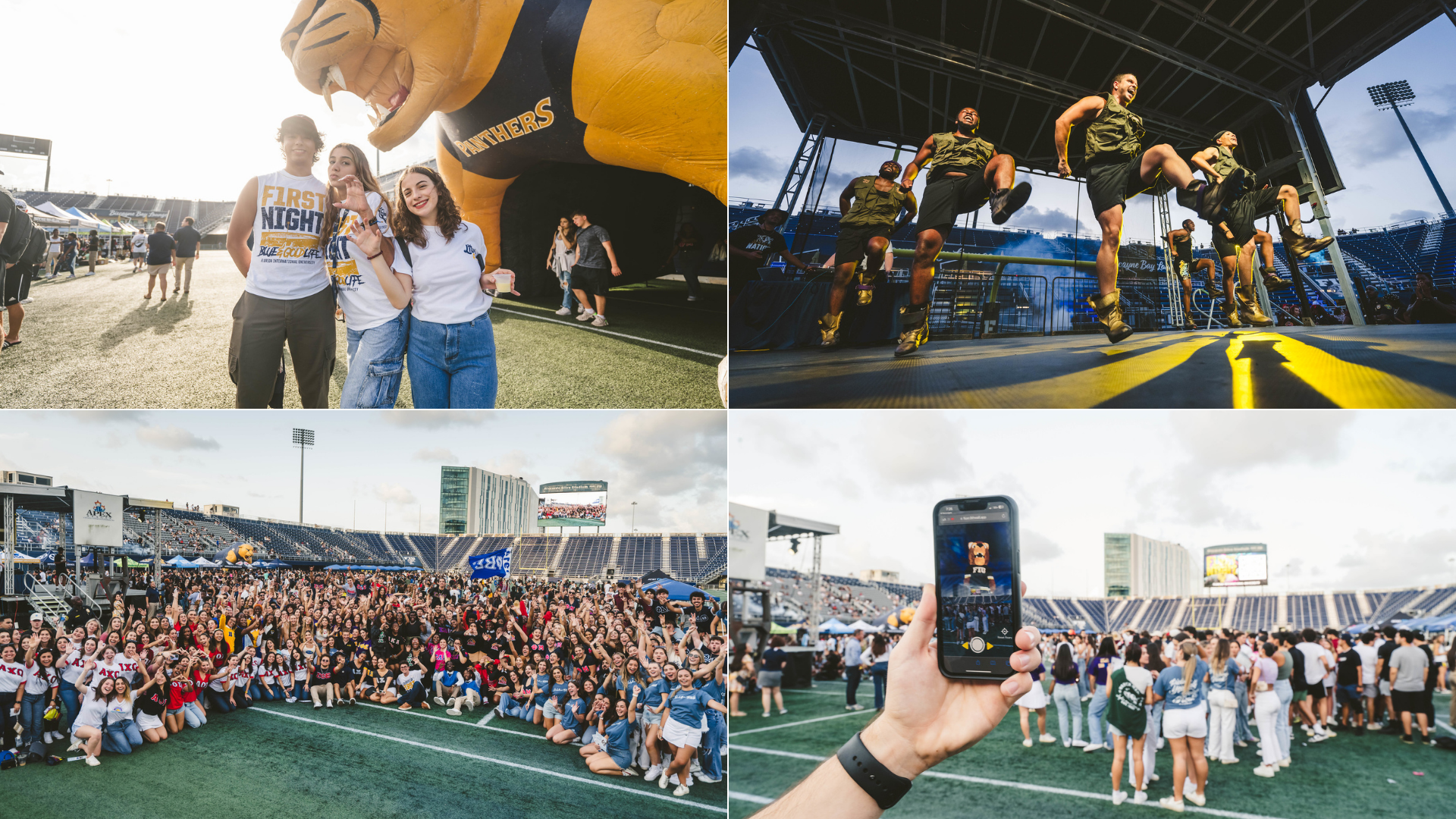 Following a hectic first day of class, more than 7,000 Panthers, including students, faculty, staff and alumni, headed to the FIU Football Stadium for a roaring F1RST NIGHT. A rousing call to action from Head Coach Mike MacIntyre encouraged students to head to FIU's first home football game this coming Saturday and cheer the Panthers to victory, followed by a step showcase featuring FIU's historically Black fraternities and sororities, the annual gathering of the Greeks for a photo op on the field, and an augmented reality fireworks display viewed using smartphones. F1RST NIGHT is students' best opportunity to explore the variety of ways to get involved in campus life, highlighting dozens of student organizations, service-learning opportunities, and departments across the university that are dedicated to student success.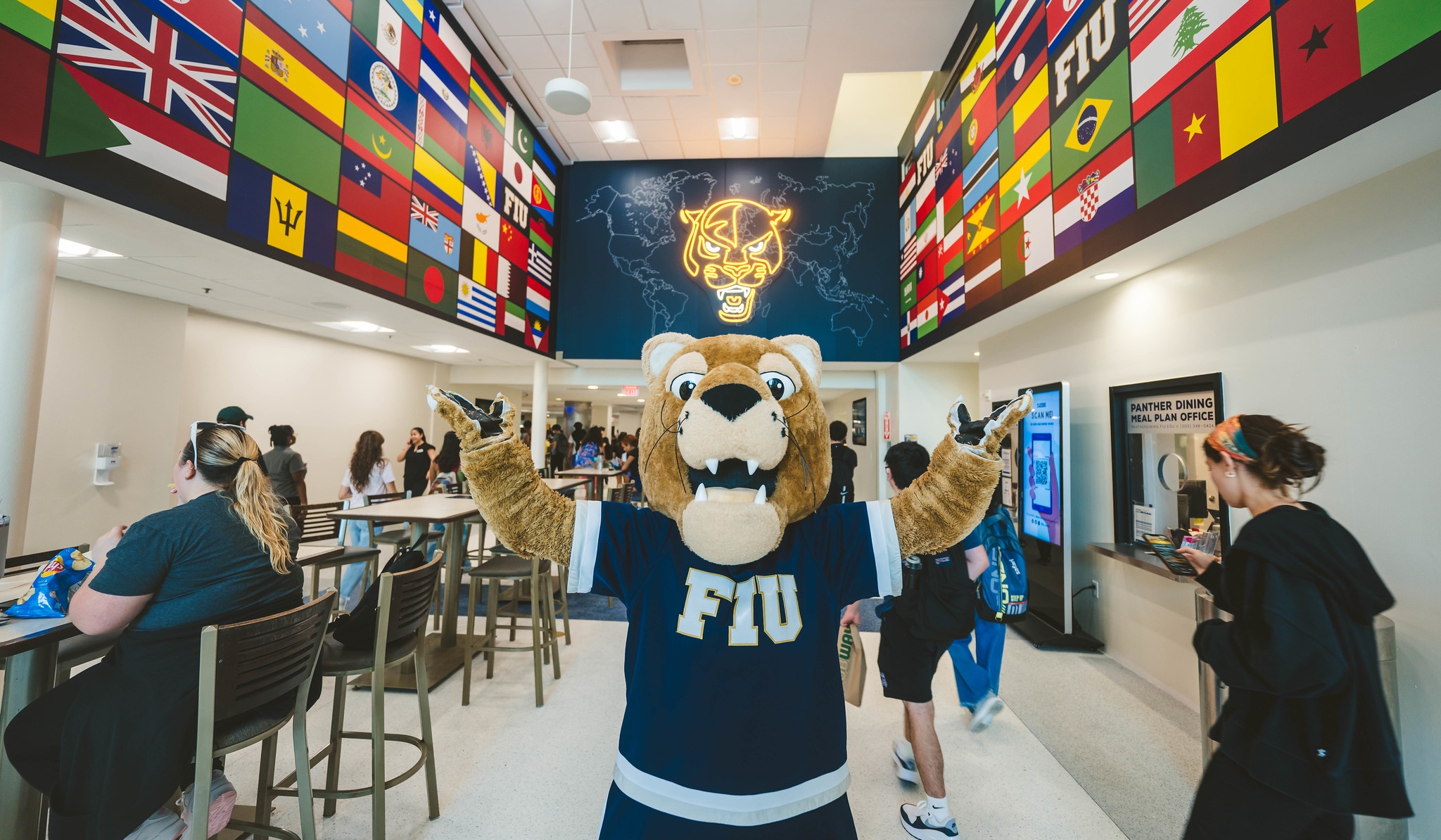 Students and staff alike enjoyed a newly renovated Graham Center, the centerpiece of which is a new hall of flags representing our Panthers and visitors from around the world. More is still to come, including some new food options, later this year, so check back soon!

Up North, the Biscayne Bay Campus danced the afternoon away at the annual Panther Luau. And students "fired up their roar" to count down the remaining 30 days to Homecoming 2023. Don't forget to mark your calendars for the week of festivities honoring the FIU spirit, beginning Saturday, Sept. 16, and ending with the Homecoming game versus Liberty University on Saturday, Sept. 23.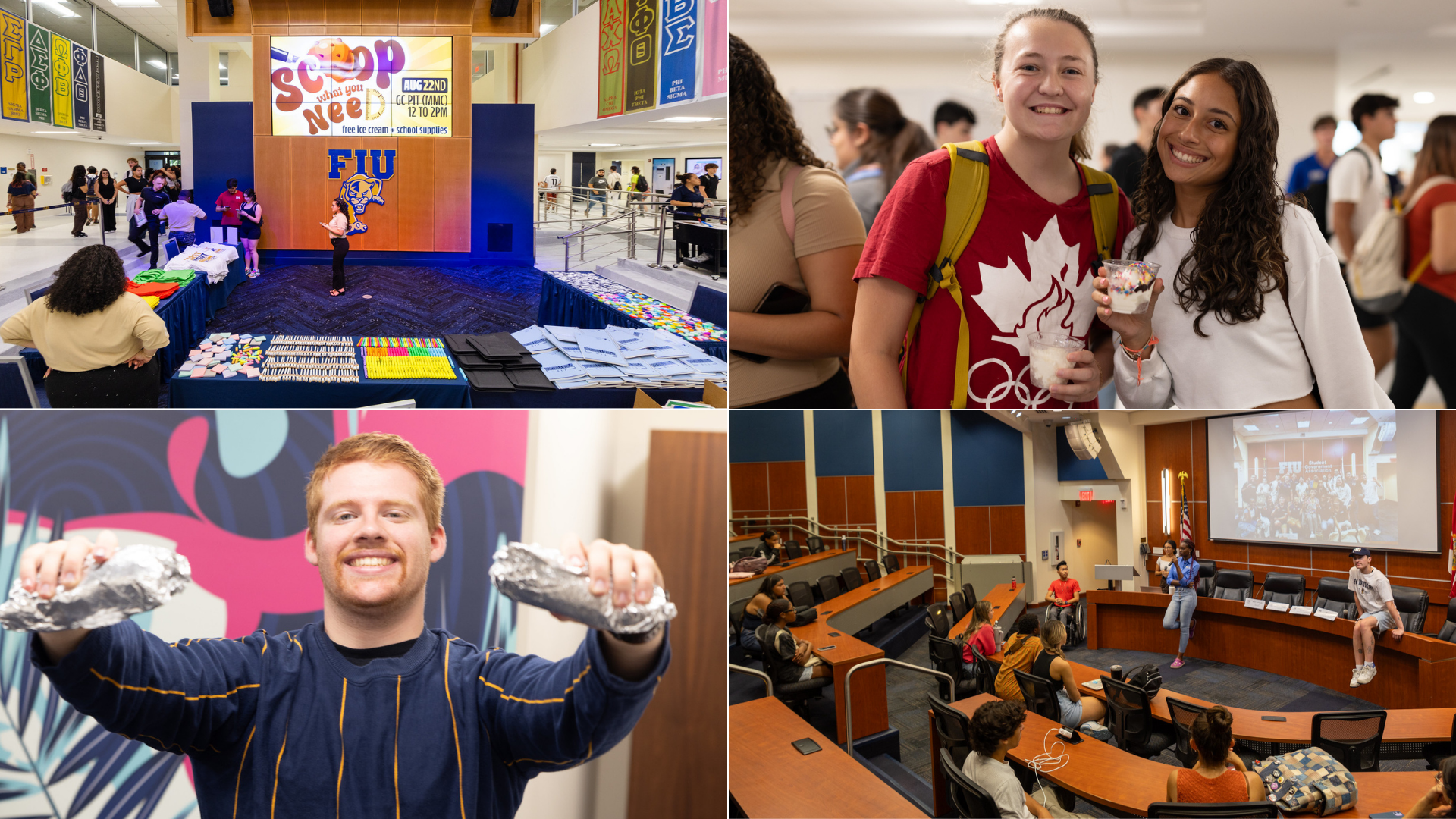 Throughout the week, students snagged free FIU swag and school supplies, enjoyed sweet treats at an ice cream social and Chipotle burritos at an SGA meet-and-greet, and much more as they adjusted to their new class schedules and got to know the university. Don't want to miss out on opportunities for free stuff around campus? Text JOIN NOMOFOMO to 31002 to sign up and be the first to know where to nab free food, gear, and much more.