Nanogel shows early promise
A nanogel developed by Herbert Wertheim College of Medicine researchers and partially funded by the National Institutes of Health shows great promise to precisely deliver drugs that inhibit the growth of HIV cells. The nanogel compound, for which FIU holds a U.S. patent, is non-toxic, organic and inexpensive to produce. It contains organic linseed oil, which in small animal studies has proved to have fluorescent properties that help target where medication goes. Early research shows, in some instances, the nanogel has the ability to cross the blood-brain barrier – potentially eliminating HIV- infected cells hiding in the brain and changing the way neurological diseases are treated. The team of inventors includes Madhavan Nair, director of FIU's Institute of NeuroImmune Pharmacology, Ph.D. student Arti Vashist and virologist Andrea Raymond. The nanogel is one of 15 patents issued to Nair. To read more, click here.  
---
Exploring phase segregation processes and their modelling equations

The Cahn-Hilliard equation was first proposed in the late 1950s by John W. Cahn and John E. Hilliard. Since then, the equation has been extended to a variety of chemical, physical, biological and other engineering fields. Ph.D. candidate Melissa De Jesus' research on the equation landed her a prestigious internship at the Lawrence Livermore National Lab, sometimes referred to as "the smartest square mile on Earth." Her paper explored how a doubly non-local Cahn-Hilliard equation (dnCHE) that replaced the classical time derivative with a Caputo fractional time derivative could be used to model dynamic phase segregation processes in which particles exhibit some "memory" effects. De Jesus' research also focuses on the development of a generalized paradigm for phase segregation phenomena, which encompasses the classical Cahn-Hilliard equation as a special case and involves a relaxation of the classical framework.
The up-and-coming mathematician presented her paper at the 2023 Joint Mathematics Meeting, the largest mathematics gathering in the world. De Jesus works with professor Ciprian G.S. Gal in the Department of Mathematics and Statistics.
---
Reducing stroke misdiagnosis
Treatment of a stroke is often a race against time. Once symptoms appear, brain cells are already dying. However, strokes are sometimes misdiagnosed. Previous research shows minorities, women, older adults on Medicare and residents of rural areas are less likely to be diagnosed within the critical window for receiving treatment.
FIU College of Business researchers created a machine learning algorithm that can help emergency department care teams identify stroke patients or those at risk for a stroke more quickly and accurately. Min Chen, associate professor of information systems and business analytics, along with colleagues from Santa Clara University and Carnegie Mellon University, developed the algorithm to analyze many variables, including social determinants of health, such as race, income, housing stability, social isolation and more, to diagnose a stroke before the results of laboratory tests or diagnostic images are available. To read more, click here.
---
Tracing the roots of Miami's dialect
There are hundreds of different dialects across different regions, cities and communities in the U.S. While some dialects are more noticeable than others, every place has a unique way of speaking English. Phillip Carter, sociolinguist in the College of Arts, Sciences & Education, spearheaded the first-ever study of Miami's dialect. Vowels are one of the first places linguists look to understand whether one language has influenced another. Since Miami is such a multilingual city, Carter wanted to determine if Spanish vowel sounds had worked their way into English words. Miami-born participants from Latino or Hispanic descent and several white non-Hispanic residents were interviewed. Recordings of those conversations were analyzed using a special phonetics software that measured vowel sounds as well as mapped tongue movements. Data revealed Spanish vowels influence the pronunciation of English words, creating the unmistakable rhythm and vibrancy of Miami English. To listen to Carter talk about his research, click here. 
---
Solar panels for future lunar habitats
FIU College of Engineering & Computing professors Daniela Radu and Cheng-Yu Lai are researching lightweight and ultra-efficient solar panels to supply NASA with renewable power options for future lunar habitats. Radu, director of the Advanced Materials Engineering Research Institute, is using two-dimensional nanomaterials – substances with unique properties – to create solar-ray absorbers as thin as a billionth of a meter wide. To efficiently and securely capture the solar energy, Lai is making nanomaterial semiconductors for enhancing the power conversion efficiency of the panels. The technology aims to capture power at twice the efficiency of today's commercially available solar panels. Since 2018, more than 20 FIU students have interned at NASA, which has invested millions of dollars in the College of Engineering & Computing to generate research, technology and talent. Seventy students are currently working on NASA research at FIU.
"I think the most important thing we are contributing to NASA is the human potential." – Daniela Radu
---
Engagement, not lectures, helps students learn more calculus
Calculus is the study of change, but calculus teaching methods have changed little in recent decades. Laird Kramer, founding director of the STEM Transformation Institute, found a new approach that could improve calculus instruction nationwide. The National Science Foundation-funded study, published in Science, followed 811 FIU undergraduates enrolled in different sections of the same Calculus I course. Half of the sections were traditional lecture-based classes. The other half employed an evidence-based active learning model, developed at FIU, where rote memorization and traditional lectures are replaced by active learning so students can learn by doing and work collaboratively to solve problems. Students in the new model had greater learning outcomes and an understanding of calculus concepts, as well as better grades. Learning gains also cut across majors and academic paths and included underrepresented groups in STEM — a significant finding since less than half of students entering universities as STEM majors actually graduate with a STEM degree and failing calculus is a major reason. To read more, click here. 
---
Secret social lives of great white sharks
Great white sharks gather seasonally around Mexico's Guadalupe Island – and some like to hang out together, according to research led by FIU marine scientist Yannis Papastamatiou. Getting a rare glimpse of a "day in the life" of these sharks required some inventiveness. Papastamatiou, Ph.D. candidate Sarah Luongo, undergraduate student Seiko Hosoki and a team of researchers relied on a combination of innovative tracking technology, including a "super social tag" equipped with a video camera, an array of sensors, as well as receivers capable of detecting other tagged sharks nearby. Data showed several sharks formed non-random social associations and tended to spend time together when patrolling for food. One of the world's leading shark behavioral ecologists, Papastamatiou has studied the sociality of other shark species and noticed a link between sociality and the ability to take advantage of another shark's hunting success and believes the same thing may be happening at Guadalupe Island. To read more, click here. 
---
Giving vulnerable wildlife a fighting chance
Diego Cardeñosa uses DNA detective work to uncover the mysteries of the global shark fin trade. With funding from the Paul G. Allen Family Foundation, Cardeñosa and Demian Chapman, of Mote Marine Laboratory, developed a portable, easy-to- use DNA testing toolkit that gives customs officials and inspection personnel the power to identify illegal species on-site and obtain proof to prosecute crimes. To date, it's helped stop illegal shipments of shark fins as well as European eels and South American matamata turtles. Cardeñosa, a researcher in the College of Arts, Sciences & Education, has been recognized by the global agency Directorate of Criminal Investigation and awarded an Interpol medal for his efforts.
Recently, Cardeñosa was also named to The Explorers Club's annual list of "50 People Changing the World That the World Needs to Know About," comprised of scientists, educators and conservationists. He's now the third FIU scientist with membership in The Explorers Club, joining Mike Heithaus, executive dean of the College of Arts, Sciences & Education and an Explorers Club fellow, and Mireya Mayor, FIU's executive director for strategic projects and events.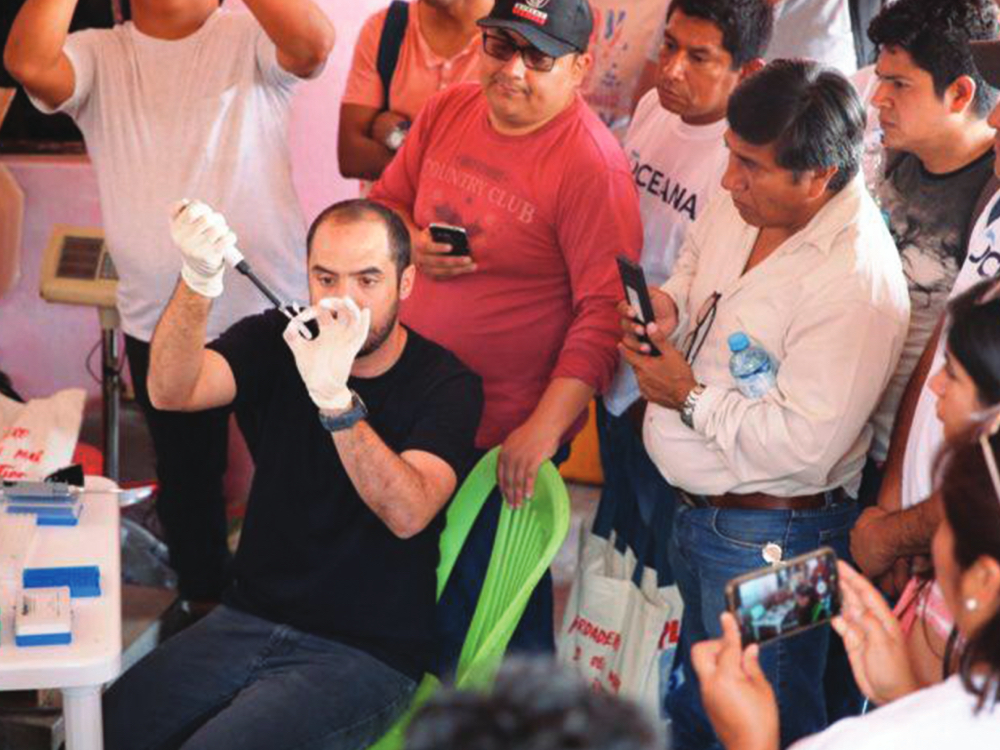 ---
Tracking disinformation with AI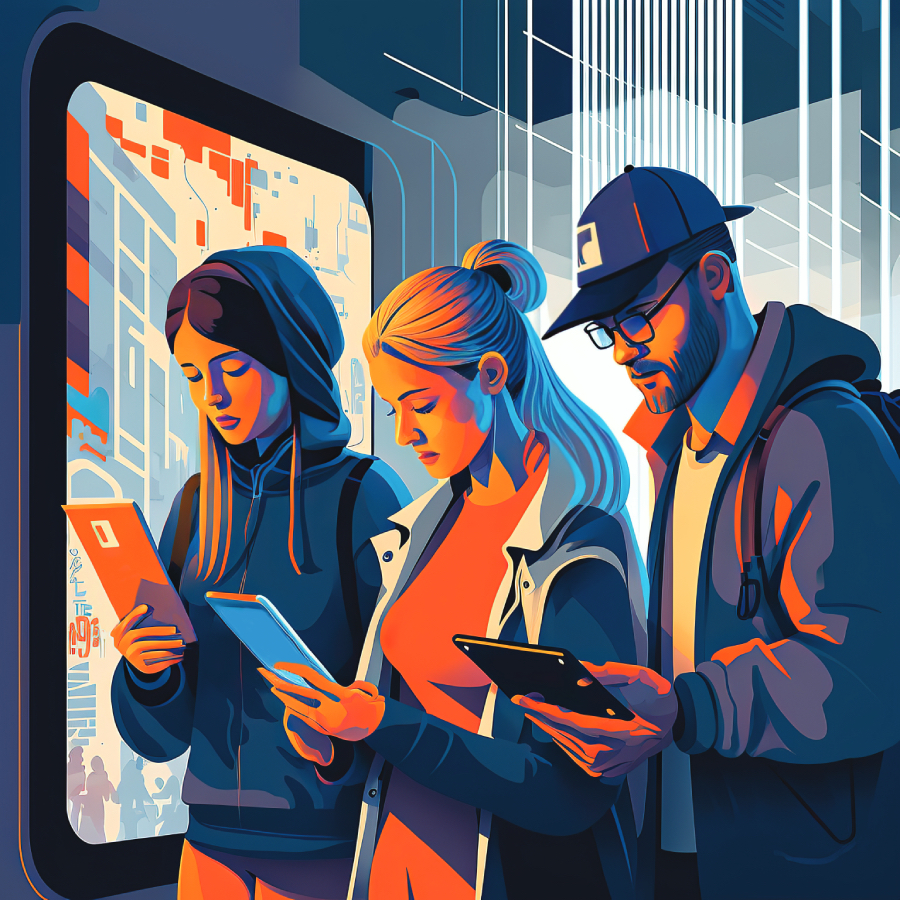 Today, misinformation and disinformation lurk within many different stories, especially online news that spreads on social media.
FIU Artificial Intelligence (AI) expert Mark Finlayson studies how to use computers to detect when people use stories for malicious purposes. Finlayson, an eminent scholar chaired associate professor of computer science in the Knight Foundation School of Computing and Information Sciences, specializes in an area of AI called natural language processing.
He's creating algorithms capable of sifting through lengthy text to collect building blocks that make up the structure of a story — like plot patterns, narrative arcs, characters and more. Extracting this information is key to finding reoccurring or related themes appearing in many different stories. Finlayson, recipient of a Defense Advanced Research Projects Agency (DARPA) Young Faculty Award, says this work could help mitigate disinformation and misinformation by allowing for better identification of stories being used to spread misinformation.
---

Could tough love help corals adapt to climate change?
It's a race against time to save corals. Institute of Environment researchers Serena Hackerott and Jose Eirin- Lopez, along with Harmony Martell from the University of British Columbia, lead a National Oceanic and Atmospheric Administration-funded project to identify new, innovative ways to make corals more resilient in a rapidly changing world.
Hackerott, a Ph.D. candidate and research assistant in the Eirin-Lopez Environmental Epigenetics Lab, leads part of the project at Carysfort Reef in the Florida Keys. To test how stress hardening might enhance stress tolerance, corals are preexposed to stress, including higher temperatures, before being returned to the ocean. This method is often used in agriculture to make seeds hardier. The hope is a little tough love will increase the long-term success of coral restoration and conservation outcomes. To read more, click here. 
---
Freshwater resources under attack
At the height of its power, ISIS (the Islamic State of Iraq and Syria) took over the Mosul Dam, Iraq's largest dam generating hydroelectricity and diverting water for downstream irrigation. This motivated Shlomi Dinar, dean and professor of politics and international relations in the Steven J. Green School of International & Public Affairs, to explore the connection between terrorism and water.
For decades, Dinar has studied the politics of water — how the very nature of water as a scarce, finite resource means it directly intersects with issues of national security. His research found an increase in the number of global terrorist attacks involving water since 9/11. Using one of the most comprehensive terrorism databases, Dinar and postdoctoral associate Jennifer Veilleux reviewed records documenting objectives behind hundreds of attacks. Most were occurring in South Asia and involved water infrastructure, like dams. These findings are invaluable to decision-makers and government officials evaluating possible water-related terrorism threats or risks. To listen to Dinar talk about this research, click here. 
---
Sound check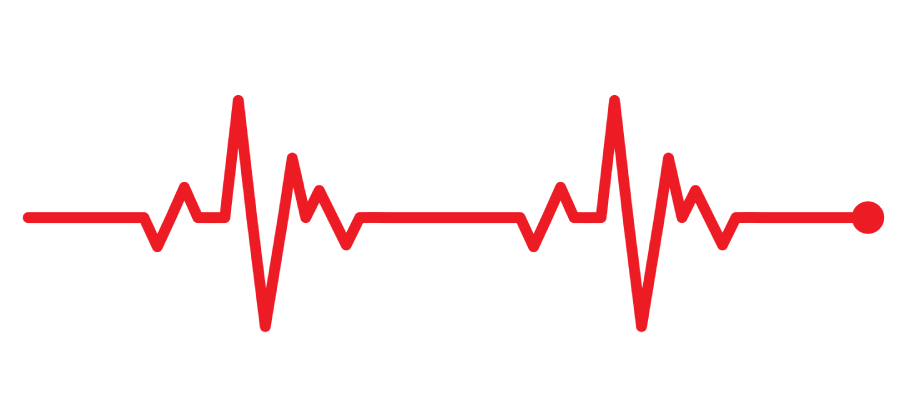 Imagine if you could hold a stethoscope to your heart and find out with almost 90% accuracy if you were developing heart disease. Valentina Dargam, a Ph.D. candidate in the College of Engineering & Computing, is coming up with a method to do just that. She created an algorithm that can differentiate the sounds of a healthy heart from one with signs of sickness. Heart valves, like vocal cords, often make different noises based on how healthy they are. The idea is that if you have a digital stethoscope and know where to place it, then detecting heart disease can come down to an algorithm and a good sound recording. With funding from the Florida Heart Foundation, Dargam, who conducts her research under the supervision of biomedical engineering professor Joshua Hutcheson in the Hutcheson Cardiovascular Matrix Remodeling Lab, is currently testing the algorithm on mice. To read more, click here. 
---
Telehealth programs benefit children with developmental delay
Parents of children with developmental delay face many obstacles to care, including financial challenges, shortages of mental health clinicians, fear of stigma, transportation and more. In a National Institute of Child Health and Human Development-funded study, psychology professors Daniel M. Bagner and Jonathan Comer, along with their teams at the Center for Children and Families, found telehealth can be an effective strategy to overcome these barriers. Parent-child interaction therapy, considered a gold-standard treatment, addresses associated behavior issues for children with developmental delay. Bagner and Comer tested the effects of a telehealth-delivered version, called Internet-delivered Parent-Child Interaction Therapy, developed over a decade ago by Comer and his colleagues. Data revealed it not only led to fewer behavior problems, like aggression, but also improved children's ability to follow caregivers' directions — important for entrance into kindergarten. To read more, click here. 
---
Working with robots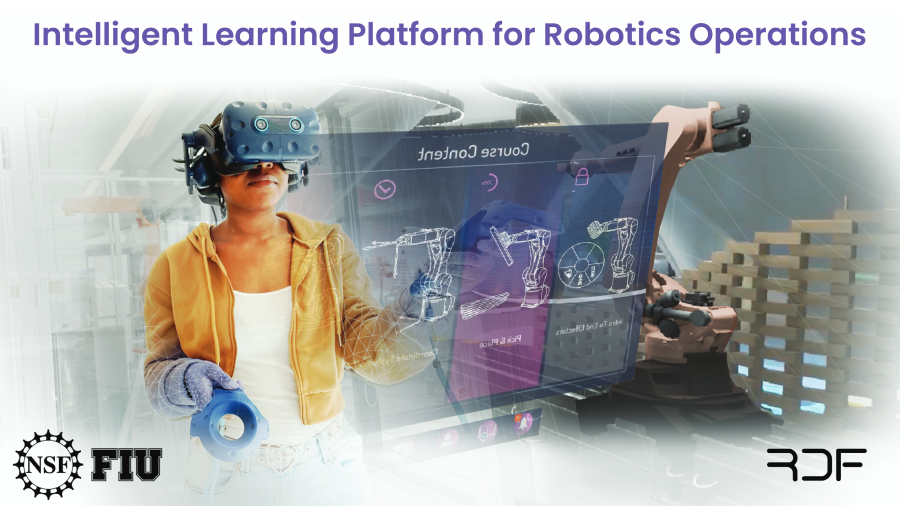 A team of researchers is developing a National Science Foundation-funded virtual learning environment to prepare future architects, engineers and construction professionals to thrive in a 21st century workforce that increasingly embraces robotics and automation. Training to use industrial robots is often expensive and conducted one-to-one, utilizing the actual robots. To increase students' access to the field and safety while learning to use the robots, the team is creating an immersive program that allows students to practice operating industrial robots virtually. The technology will track students' choices and speech and tailor lessons to ensure each person is learning the material.
Shahin Vassigh, director of research and technology development in the College of Communication, Architecture + The Arts (CARTA), will lead a team that includes Mark Finlayson, an eminent scholar chaired associate professor of computer science in the Knight Foundation School of Computing and Information Sciences; Biayna Bogosian, assistant professor in CARTA; Eric J. Peterson, teaching professor in CARTA; Madeline Gannon, researcher in CARTA; as well as collaborators from the University of California-Irvine and University of Missouri-Kansas City.
---
Improving care coordination for patients with dementia
Initial testing of a new app developed by FIU researchers and collaborators shows early promise in alleviating some of the stress associated with caring for a family member with dementia.
The app – CareHeroes – allows caregivers to complete clinical assessments of the person living with dementia and send those to healthcare providers for real-time snapshots of how the care recipient is faring. The app provides color-coded trend lines to the clinician for quick viewing of fluctuations, severity and frequency of various symptoms. The healthcare provider can then make certain clinical decisions based on that information. The project is led by Ellen Leslie Brown, the Erica Wertheim Zohar Chair in Community Mental Health in the Nicole Wertheim College of Nursing and Health Sciences, and Nicole Ruggiano from the University of Alabama School of Social Work.
The team, which includes several FIU faculty, partnered with geriatric psychiatrist Marc E. Agronin at the MIND Institution at Miami Jewish Health. The study was funded by the U.S. Agency for Healthcare Research and Quality and showed that caregivers experienced a reduction in depression after using CareHeroes for a three-month period. Follow-up studies are planned.