Student voices are about to be elevated in STEM
New project receives $3 million grant from National Science Foundation
February 17, 2023 at 11:50am
---
Florida International University is embarking on a new initiative to elevate student voices and transform institutional culture for STEM education with the help of a $3 million grant from the National Science Foundation.
Dubbed Project Voces (Voices for Organizing Change in Education Systems), the initiative will engage undergraduate student leaders from the science, technology, engineering and math fields and incorporate them into university strategic and curriculum planning efforts. Rather than serve in an advisory capacity, the identified student leaders will work in tandem with faculty and university leadership to transform the student experience for FIU's more than 12,000 STEM students, according to project lead Yesim Darici, associate vice provost for faculty development and STEMM and director of the Women in STEM Initiative in the College of Arts, Sciences & Education. She said she hopes it will serve as a nationwide model to transform STEM education.
"If we are successful, students and faculty will work together on not only what is taught, but how it is taught," Darici said. "The goal is to capture the real authentic experiences of students, embrace those experiences and integrate them into our institutional structures."
The five-year program is designed to engage more than 150 undergraduate students in the leadership initiative. Recruitment will occur each fall and applications will be due in October. With the project launch late last year, six students have already been selected:
Cynthia Garza, majoring in math education;
Amanda Di Perna, majoring in marine biology;
Kelsey Minott: majoring in economics;
Vanessa Angel, majoring in interdisciplinary engineering;
Saisavat Phommavongsa, majoring in biochemistry;
Amy Sanchez, majoring in biological sciences.
Students selected for the program will participate in leadership workshops and faculty institutes for inclusive teaching, critical course redesign and more. They will also have the opportunity to participate in paid research internships examining STEM education and student experiences at Hispanic-serving institutions. Their efforts will be supported by a faculty leadership team including Darici, Rocio Benabentos, Laird Kramer, Jaroslave Miksovka, Stephen Secules, Leanne Wells, Janki Bhimani and Monica Cardella. A separate executive steering board will oversee implementation of the program including FIU Interim Provost and Executive Vice President Elizabeth Bejar; Valencia College Provost and Vice President Isis Artze Vega; Western Michigan University Physics Professor Charles Henderson; FIU computer sciences student Austin Uwate; FIU math education student and Voces participant Cynthia Garza; and FIU biological sciences alumna Ingrid Lopez.
Project Voces builds on more than a decade of research by FIU's STEM Transformation Institute and institutional reforms undertaken by FIU that have improved outcomes for students in STEM courses and supported greater inclusion of underrepresented minorities in STEM fields. The NSF grant is part of the federal agency's Improving Undergraduate STEM Education for Hispanic-Serving Institutions.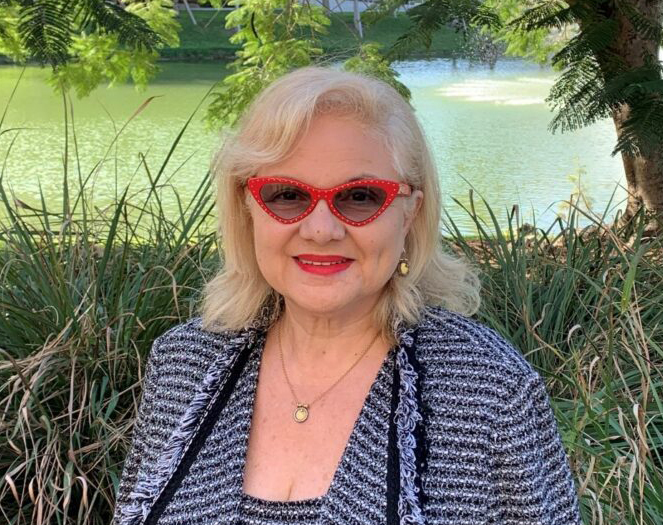 About the project lead
Yesim Darici is the associate vice provost for faculty development and STEMM (science, technology, engineering, math and medicine) and director of the Women in STEM Initiative in the College of Arts, Sciences & Education. She joined FIU in 1987 as a professor of physics, becoming the first female physics professor at any Florida university.