What's on tap: Tickets for the North Miami Brewfest now on sale
Annual beer festival promotes mission: Learn.Brew.Taste.
Are you ready to try a sour pale ale? What about a tart green apple stout? These are among the more than 50 unique beer offerings at this year's North Miami Brewfest. Tickets just went on sale for the 11th annual festival, South Florida's only all inclusive, one-day beer and food festival, benefiting FIU's Chaplin School of Hospitality & Tourism Management.
The North Miami Brewfest is scheduled to take place from 2 to 6 p.m. on Saturday, Nov, 18, in a new location, NOMI Village on 123rd Street and NW 7th Avenue in North Miami, just minutes from FIU's Biscayne Bay Campus. The City of North Miami is the event's title sponsor.
"We are very excited to bring this event back to the community," said Mohammad Qureshi, North Miami BrewFest director and FIU faculty administrator. "We have so many great breweries and restaurants participating again this year that we're sure our guests will love," he added.
In its 11th year, the North Miami Brewfest started at the Top 10-ranked FIU Chaplin School with the mission to contribute to brewing science education and innovation for the craft brew industry, brewpubs and home brew organizations. That mission continues today.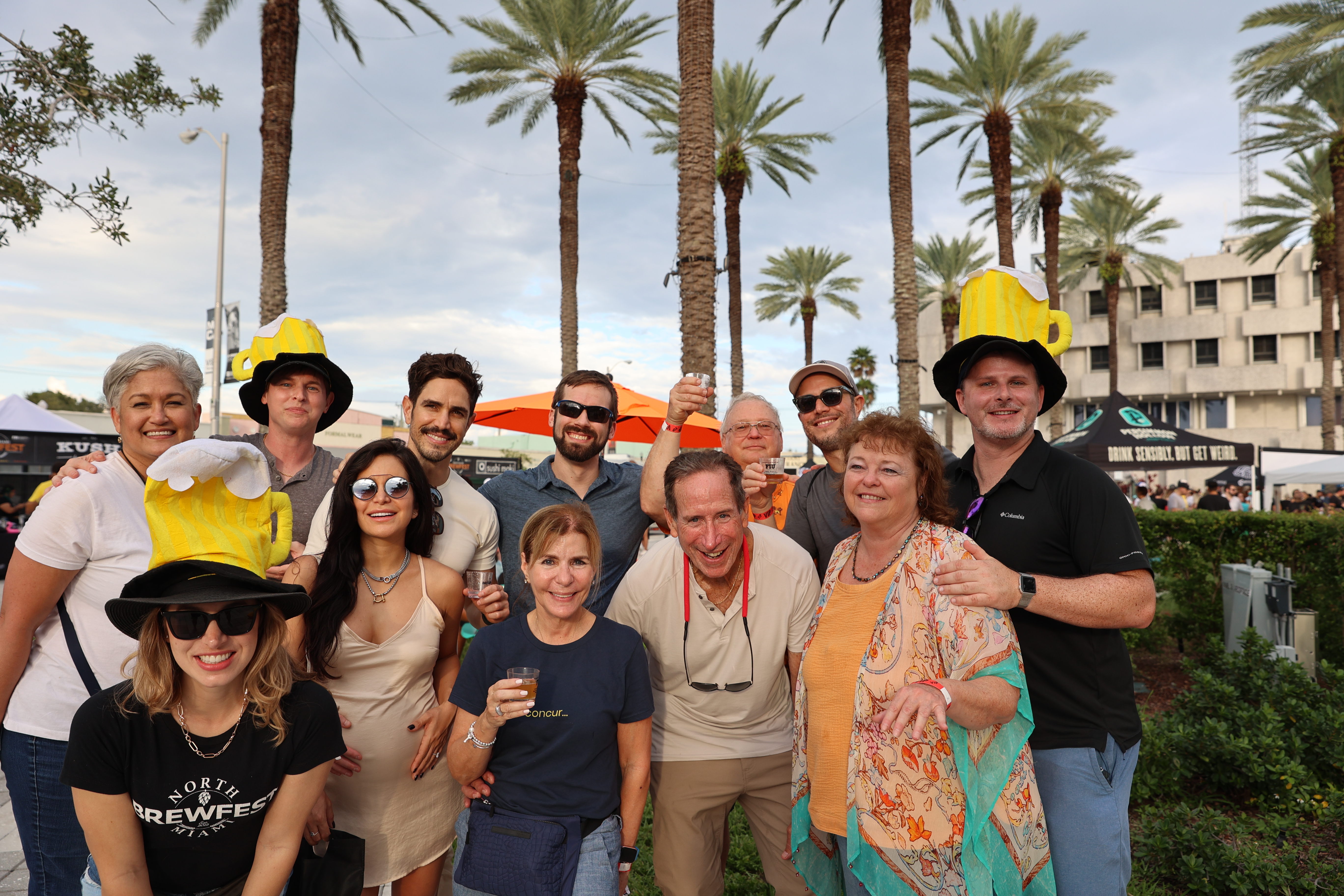 So far, more than 30 breweries are scheduled to showcase their unique ales. More than 20 of them are FIU alumni owned or operated, among them 26 degree Brewing Co., Alchemy & Hops, Bay 13 Brewery and Kitchen, Beat Culture, Black Pit Brewing Co., Bread and Beer Buds, Cerveceria La Tropical, Conscious Brewing, Cove Brewery, Funky Buddha, HH Prison Pals Brewing Co., King FOX Brewery, Magic 13 Brewing Company, MIA Beer Company, Old Deck, Owl's Brew, Pompano Beach Brewing Company, Rocketeeer Beer, Sour Sea Cow, Sun Lab, The Tank, Tarpon River Brewing, Tripping Animals, Unbranded Brewing Company, Uncommon Path Brewing, Unseen Creatures, VezaSur and Wynwood Brewing.
In addition, students from Brew FIU will debut a special beer and members of the school's Bacardi Center of Excellence Bartender's Guild, a student club at FIU, will curate an unique beer cocktail for the event.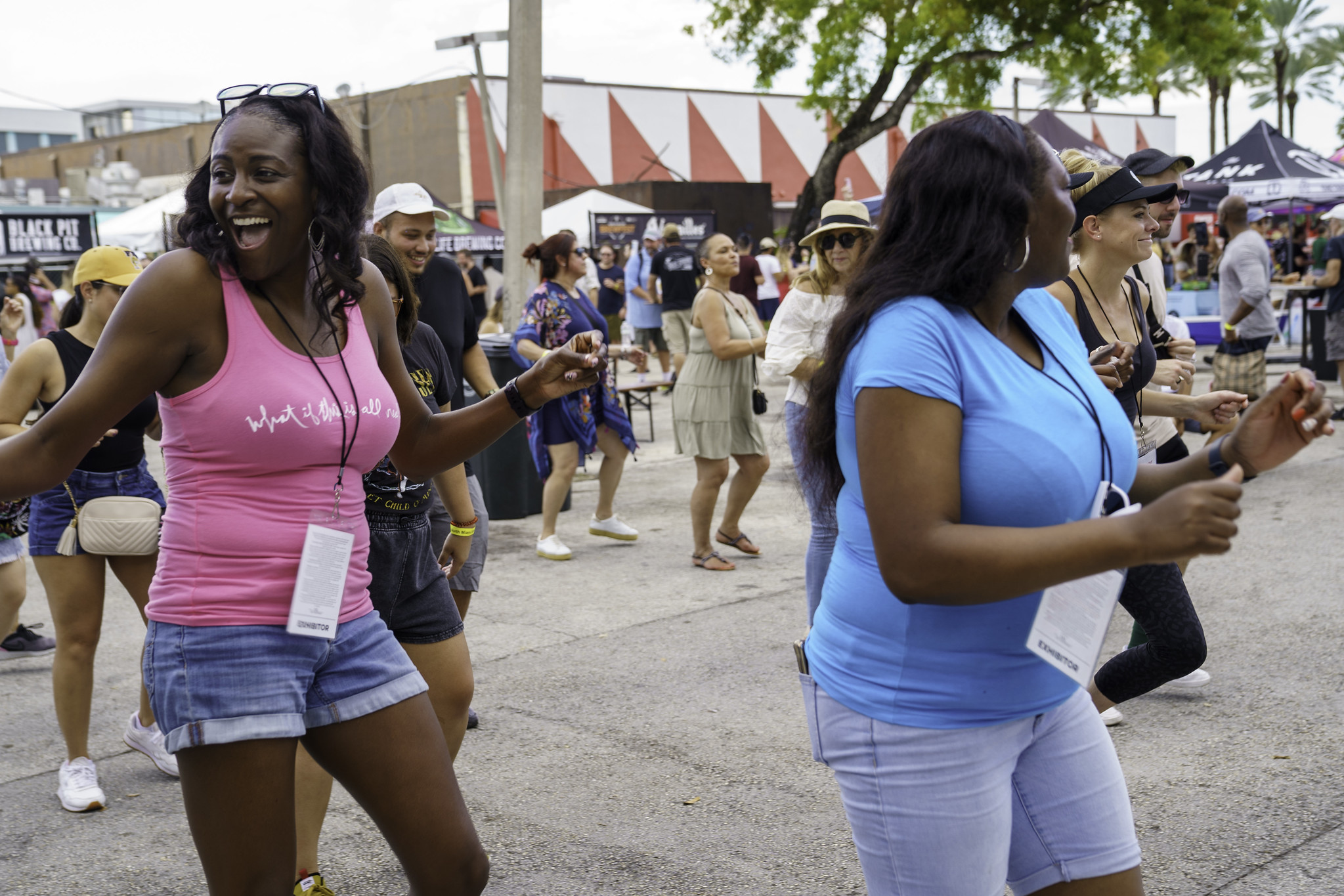 Festival tickets are all-inclusive, so that means a food feast too. Restaurants that will provide their best bites include Birra Bar, Chef Provisions, Crabs R Us Seafood, If and When Eats, Off the Hook Churrascuria, Old Joe's Caribbean Grill, Piacere Wood Fired Pizza, Soufull Biscut and Twin Dragon Hibachi.
FIU alumni restaurateurs will also be there, such as Kush by Stephens Delicatessan, Exquisite Catering by Robert, Night Owl Cookies, Raising Cane's and Temple Street Eatery.
Both VIP and general admission tickets are now on sale. To purchase tickets, visit go.fiu.edu/fiunomibrewfest or go to https://www.northmiamibrewfest.com/ for more information.