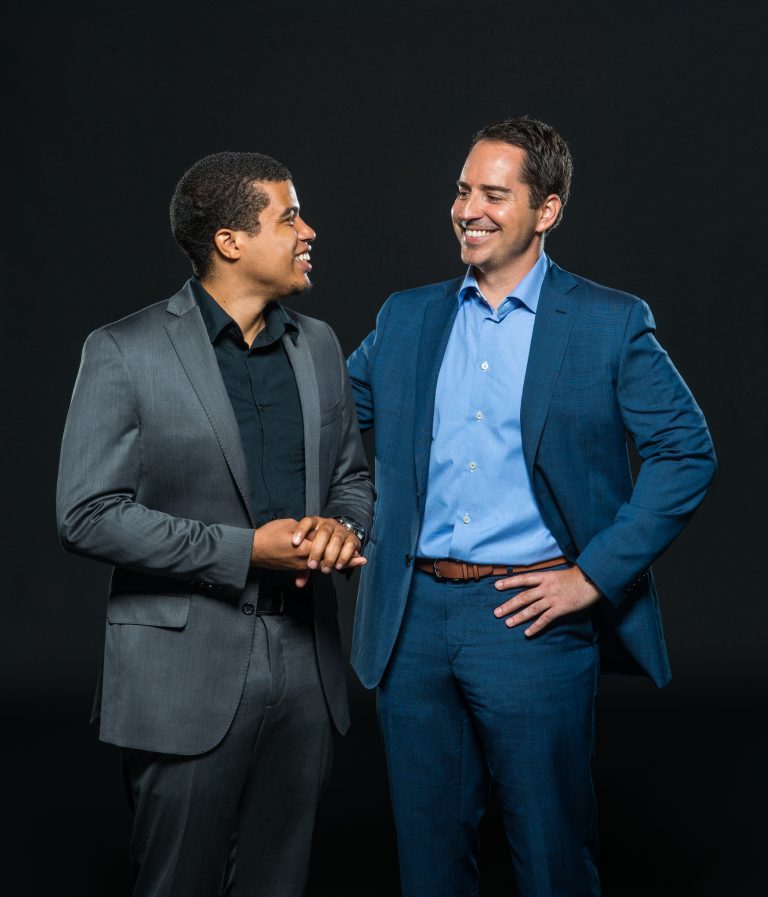 Successful graduates counsel students on achieving goals and attaining dreams.
WANTED: A professional with demonstrated success in his or her industry who exhibits humility and a down-to-earth sensibility to serve as a role model to a young person in search of self-actualization.
Sounds like a tall order. But in 2014, student Jevon Howell found a mentor who met all of his criteria when he sat next to alumnus John Farias '99, EMBA '16 at a dinner designed to bring students together with thriving FIU graduates.
Programs like the "Dining with 12 Panthers" event at which the two connected and the annual Panther Alumni Week, which has graduates going into classrooms to share real-world stories, lay the groundwork for incredible opportunities. By spending quality time with students, alumni inspire them to persevere through college and earn their degrees.
"Networking, learning about career paths and finding a mentor that bleeds blue and gold are just a few life-changing benefits of connecting with alumni," explains Duane Wiles, executive director of the Alumni Association, of the special bond between students and alumni. "What's important is the fact that students get to meet with people that were in their shoes and have made it."
A world of possibilities
Howell agrees that having access to exemplary alumni can change everything. "You don't know something is possible," he says, "until you see success in the flesh. Meeting them and hearing them is proof." Both he and fellow student Jonathan Williams, finance majors who studied in the Honors College, sought out Farias on the same evening because they recognized a potentially powerful mentor.
"They were hungry for knowledge and guidance," says Farias, a leader within the mortgage industry. "I was not going to refuse two ambitious young minds," he says of the first-generation students. Soon he began meeting with the pair weekly in the Graham Center. Together they talked about, among other subjects, the students' potential to lead a campus business organization to which they both belonged, and which internships might provide the best learning opportunities and boost their resumes. Today, two years later, Howell, a senior, knows he can call Farias at any time. "John's part of my life," Howell says.
---
Read more about mentoring: Community members offer students unique insights into their chosen fields
---
Williams, who graduated in 2015, credits Farias with helping him land a job. He recalls how Farias asked a recruiter to come to campus and host a mock interview for himself and Howell. Williams said the feedback he received during that practice session set him up for success.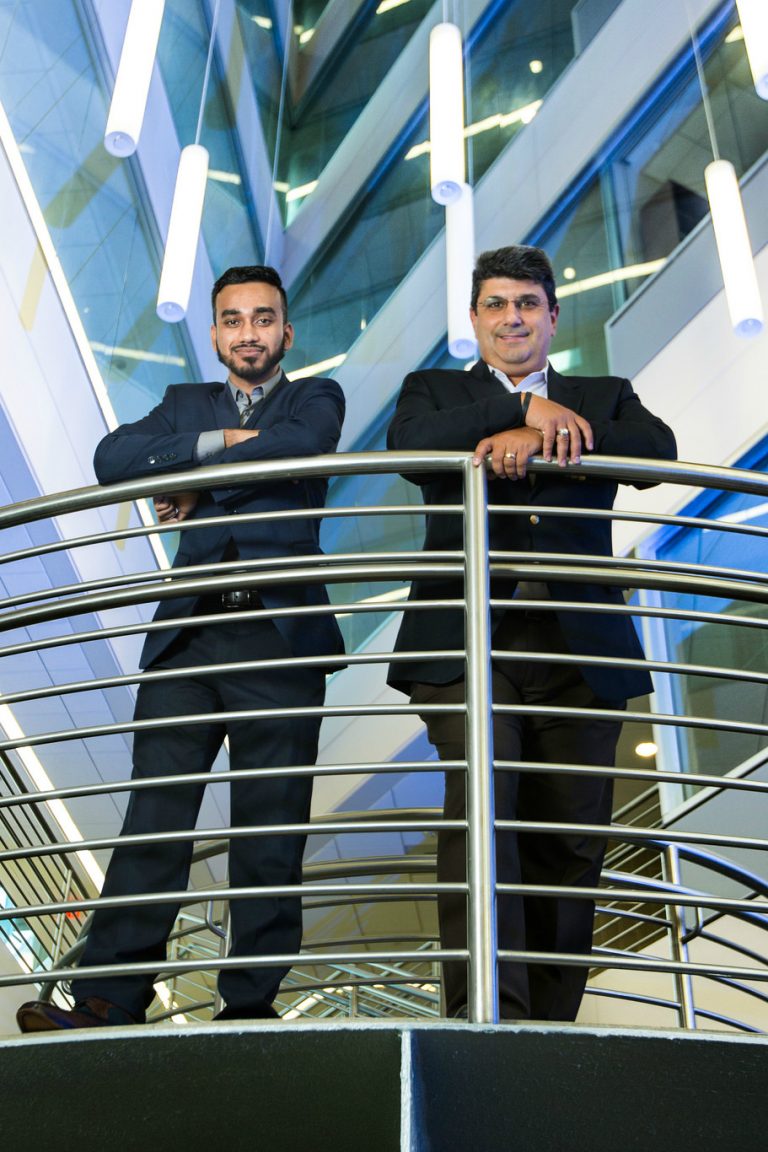 "We're going with more foresight into different situations," Williams explains of what a mentor can provide to someone just starting out. "And it just makes the learning curve and how to navigate this great thing called life much easier."
Like Williams, Saad Ali '16 got a boost in that direction thanks to his mentor, Peter Koltis '87, a managing director for the Florida branch of a global professional services firm. The pair were matched through a College of Business program, and Ali, now a recent graduate, says Koltis helped him define his career path and demystify the "real world" of work. Koltis explained what different careers could look like and helped Ali weigh options for internships and jobs.
"I have an amazing job," Ali says. Today he is a price analyst at a global transportation company. "If it weren't for Pete, I'd still probably be lost." Recognizing just how much he got out of the relationship, Ali plans to return the favor by providing that same level of guidance to another FIU student.
Contributing to the "virtuous cycle"
This points to a bigger picture: Through mentorship, alumni deliberately foster a strong network of Panthers ready to pull up the next generation, a so-called "virtuous cycle."
"Getting involved at FIU was natural," Koltis explains. He was already giving back to FIU through the President's Council, a group that advocates for the university within the community, but he wanted to do more. Working directly with students gave him that opportunity. "Mentoring is essentially extending that Panther pride into something tangible," he says. "Investing my time in FIU is great. Investing it in a student at FIU is even more rewarding."
Likewise, Farias couldn't wait to encourage students on their journey.
"It feeds my soul," he says. "I enjoy it, it makes me feel fulfilled and I don't feel like it's an obligation to give back. I recognize they are the future, and it's refreshing to see younger generations today that truly want to make an imprint on the world."  ♦