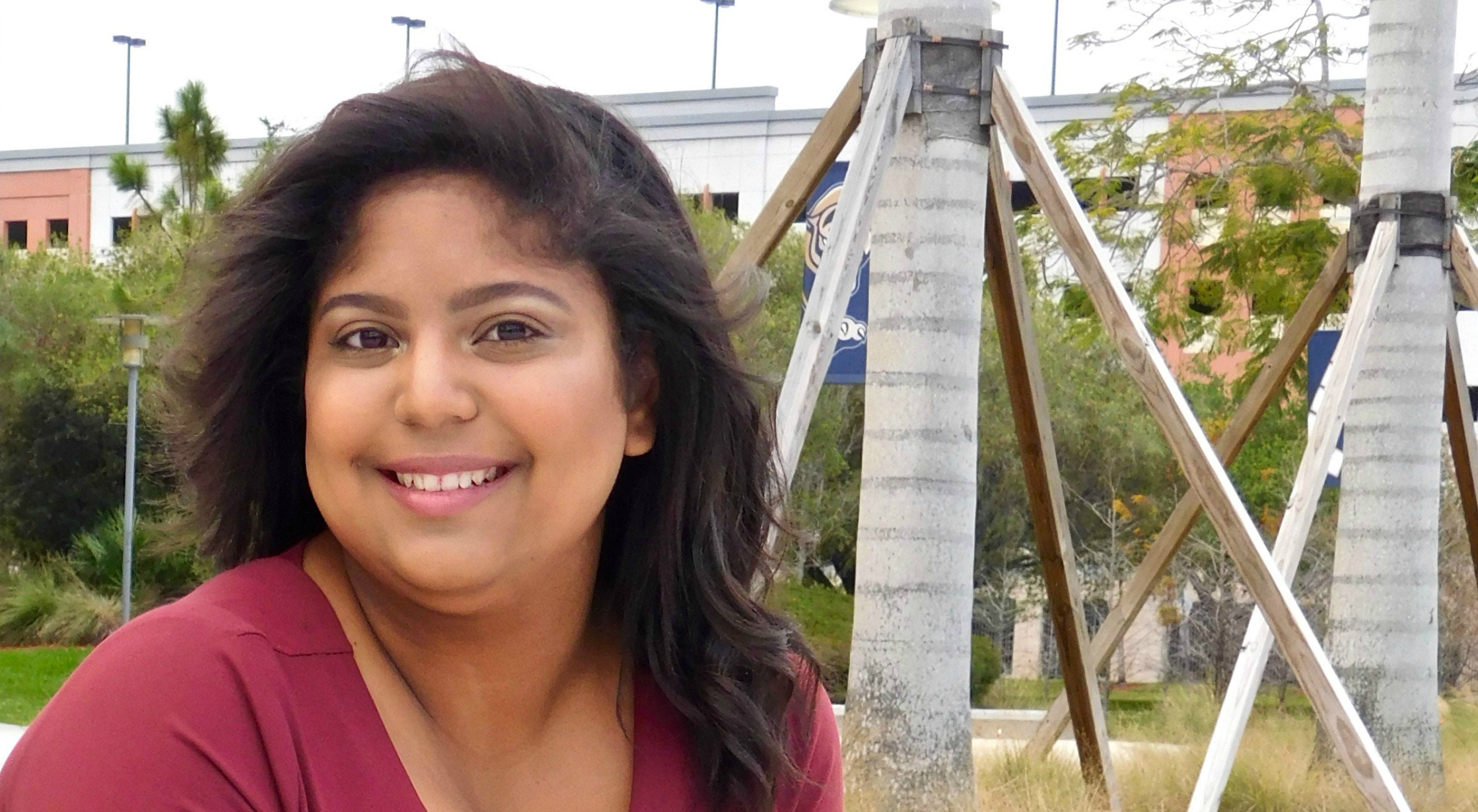 Alumna Kamila Manzueta '17 has been selected as one of 30 students across the country – and one of only 20 graduate students – to receive a prestigious Thomas R. Pickering Foreign Affairs Fellowship. She edged out hundreds of applicants from more than 270 higher education institutions to earn the spot.
The Pickering Fellowship – managed and funded by the Department of State and administered by The Washington Center for Internships and Academic Seminars – offers students interested in pursuing a career in the U.S. Foreign Service an incredible opportunity. Fellows receive financial support for two years of higher education, while pursuing a degree in a field related to the Foreign Service. They also receive mentorship and professional development opportunities to prepare them for the field. And, they complete two internships – a domestic one at the U.S. Department of State in Washington, D.C., and an overseas internship at a U.S. embassy. Fellows commit to working in the Foreign Service for five years upon completion of their degree.
Manzueta, who earned her bachelor's degree in international relations through the Steven J. Green School of International and Public Affairs, will begin her master's degree in Latin American Hemispheric Studies at Columbia University this fall. For her, the fellowship and her future in the Foreign Service is a dream come true.
"I never thought I'd have this opportunity," she says. "One of my passions is to give back to my country as much as possible. Through this fellowship, I get to experience that. I get to live my goal. A public servant is someone who gives as much as they can, who gives to the service of their country to make it a better place. For me, it's giving back to everyone and everything that has been given to me."
As a child of immigrants, Manzueta says she fully appreciates the United States. "This country has given me everything. Becoming a Foreign Services officer is a way of cementing that for me."
Manzueta, who was named a Worlds Ahead graduate this spring, also looks forward to representing FIU throughout her fellowship.
"A lot of people at FIU taught me to go for it, and not let myself limit who I could be," she says. "I'm forever going to be grateful for the opportunities and support I wouldn't have received anywhere else."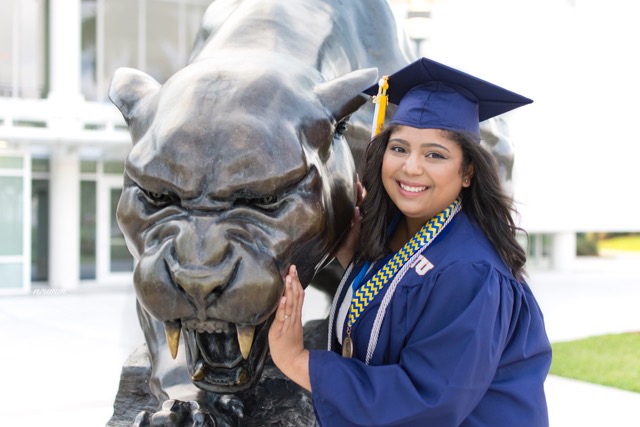 Also an Honors College student, Manzueta founded the HEARTbeats, an a cappella group that has performed at FIU commencement, as well as Honors College and Faculty Convocation. Most recently, she represented HEARTbeats at Carnegie Hall for the Total Vocal concert series.
She also worked with artist Randy Burman and the O'Miami Foundation to create "Poem to the Sky" at FIU's Blue Garage, the only installation of its kind at any university in the United States.
Early in Manzueta's career, Director of Scholar Development and Honors College Faculty Fellow Rebekah Schulze discussed the Pickering Fellowship with her and encouraged her to apply.
During the application process, Manzueta also spoke to the Department of State's Diplomat in Residence for South Florida at FIU, Catherine Rodriguez '88, MBA '90, MAcc '91.
Manzueta recalls Rodriguez's heartening words. "She told me, 'You are worthy of this.' That helped me going into the interview process."
"I am extremely proud that she obtained the Pickering Fellowship," says Rodriguez, a three-time FIU alumna. "Kamila can use her love of the arts and culture coupled with her academic achievement to expand our people to people diplomacy efforts. By building on cultural affinity, she can show how culture can be the thread that binds us regardless of race, nationality or religion. She lives up to the university's motto of being Worlds Ahead."
Brian Fonseca, one of Manzueta's mentors and the director of the Jack D. Gordon Institute for Public Policy – part of the Steven J. Green School of International and Public Affairs – says that Manzueta's dedication and commitment to continual growth sets her apart.
"She does everything with such passion and efficiency that it creates the opportunities for her to excel," Fonseca says. "What she's achieved so far is small in comparison to what she'll achieve in her life."