Jorge Duany, the director of the Cuban Research Institute (CRI), admits he has an obsession: researching identity.
"Being the child of Cuban exiles, growing up in Puerto Rico and now living in Miami, I've always been interested in researching the questions of 'Who am I?' and 'Who are Cubans, how do they see themselves?'" he says. "I've always tried to understand this complexity of settling in a different country, trying to adjust your own culture to the host society's culture. The result is a hybrid, complex definition of yourself and those around you."
Duany, who has researched Puerto Rican, Cuban and Dominican identities and migration patterns, says that art offers an intriguing vehicle to study attitudes toward identity formation.
In 2017, CRI hosted a conference that brought together a distinguished group of art critics, scholars and collectors to share their research on Cuban culture and how it has been defined by or reflected through art. Several scholars engaged with works from the Darlene M. and Jorge M. Pérez Art Collection at FIU – a gift made to the Steven J. Green School of International & Public Affairs and the Patricia and Phillip Frost Art Museum by the Pérez couple.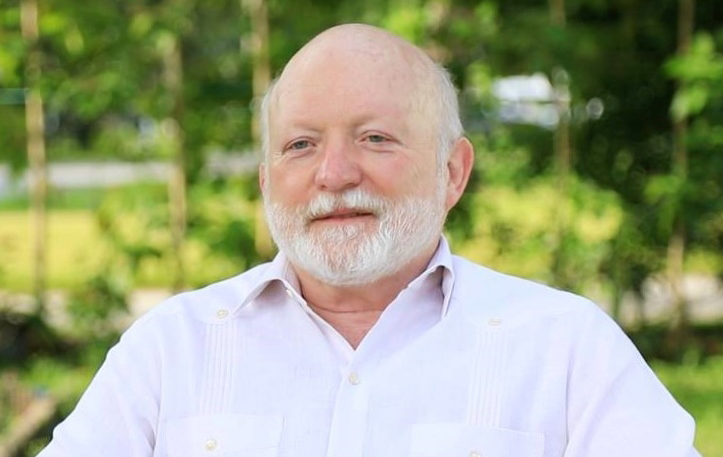 To capture these conversations and ideas, Duany worked with the scholars to produce a book that would be readily available to everyone interested in Cuban art.
The result? "Picturing Cuba: Art, Culture and Identity on the Island and in the Diaspora." The volume features 14 chapters written by leading and emerging scholars delving into different historical eras and various forms of art, including prints, paintings, photography, architecture and fashion. The book also includes re-prints of historical and contemporary Cuban art.
"The basic idea of the book was to trace how Cuban national identity, cubanía, has been represented throughout history from the 18th century through the present," Duany says. "We wanted to explore the distinctive lenses, themes and styles used and how those representations of identity have changed or remained very strong over time."
Published by the University of Florida Press, the volume boasts a robust list of contributors, including Carol Damian, the former director of the Frost Museum; art collector Emilio Cueto; Ramón Cernuda, gallerist of Cernuda Arte in Coral Gables; Andrea O'Reilly Herrera, professor of literature at the University of Colorado at Colorado Springs and many more. Aside from editing the volume, Duany also wrote its introduction and one of its chapters.
But how exactly is cubanía – Cubanness – represented through art?
Duany says certain historical, thematic elements like palm trees, the sea, colonial buildings, sugar plantations and Afro-Cuban religion are some of the recurring images that have stood the test of time and are still emblematic of Cubanness today.
But, for the most part, depictions of Cubanness depend on the era. Just like what it means to be Cuban has shifted, artistic depictions have also changed throughout the years.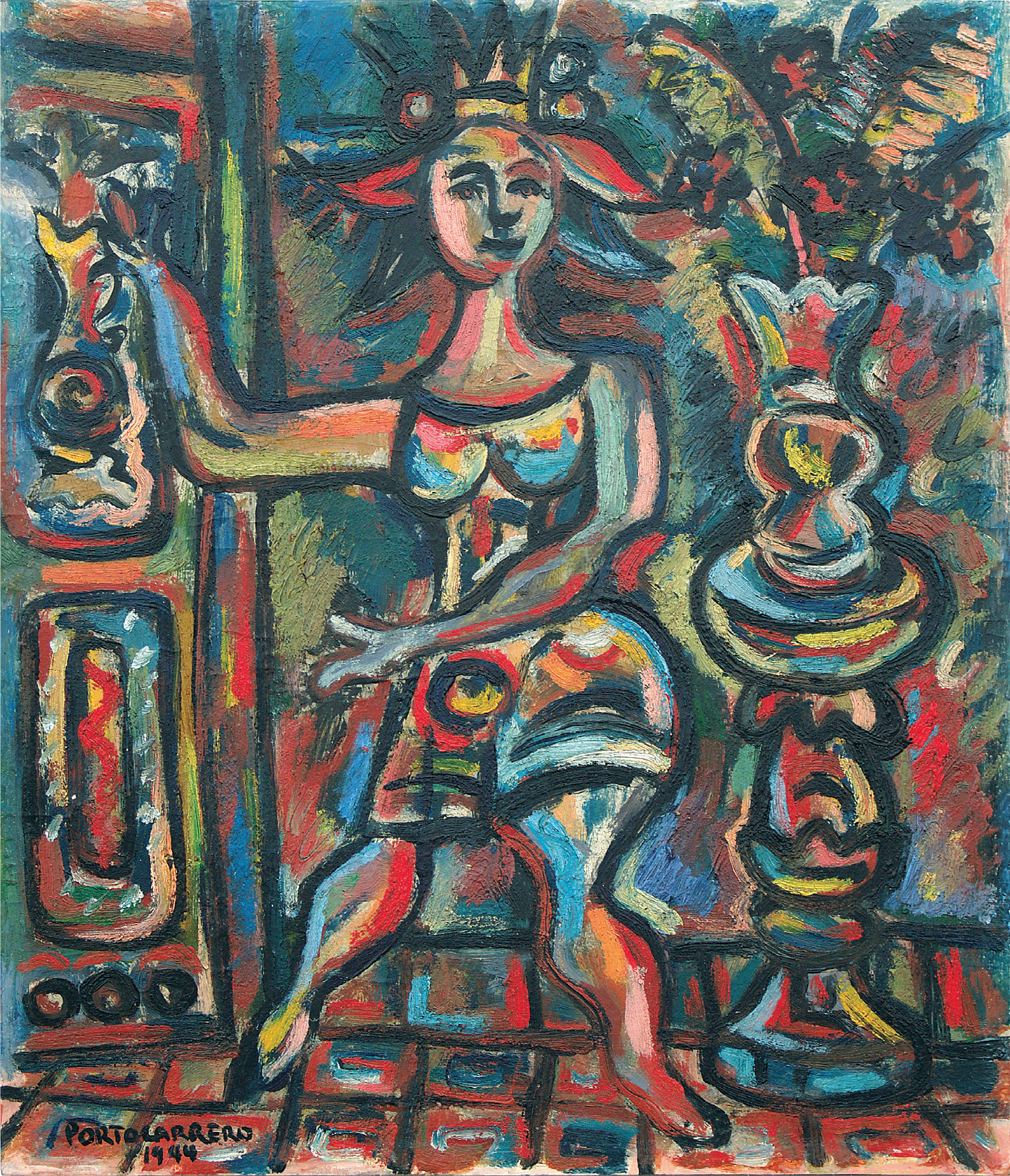 René Portocarrero, Interior el Cerro con figura danzante (Cerro Interior with Dancing Figure), 1944. In Cernuda Arte, Important Cuban Artworks. Volume 14. Miami: Cernuda Arte, 2016.
Nineteenth-century Cuban art, for example, was realistic in style and often depicted Cuban landscapes and peasant houses as the essence of cubanía, Duany explains. Fast forward to the 1950s, and abstract art and modernist approaches helped portray Cubanness.
After the revolution of 1959 that sent millions of Cubans fleeing the island, a new question emerged: What happens when Cuban artists move outside the island and look at Cuba from afar?
Four chapters in the book explore the art of Cuban exiles and the particular sense of longing and nostalgia born from the struggle of leaving behind their lives in Cuba and starting over in another country. The yearning for identity and the search to reconcile past and present are often evident. 
Case in point: An impressive painting featuring Picasso-like crying faces by Cuban exile artist Demi represents the execution of her father in 1960s Cuba.
As the years passed, Cuban exiles began to think about being Cuban in a new way – in light of their new identity as exiles.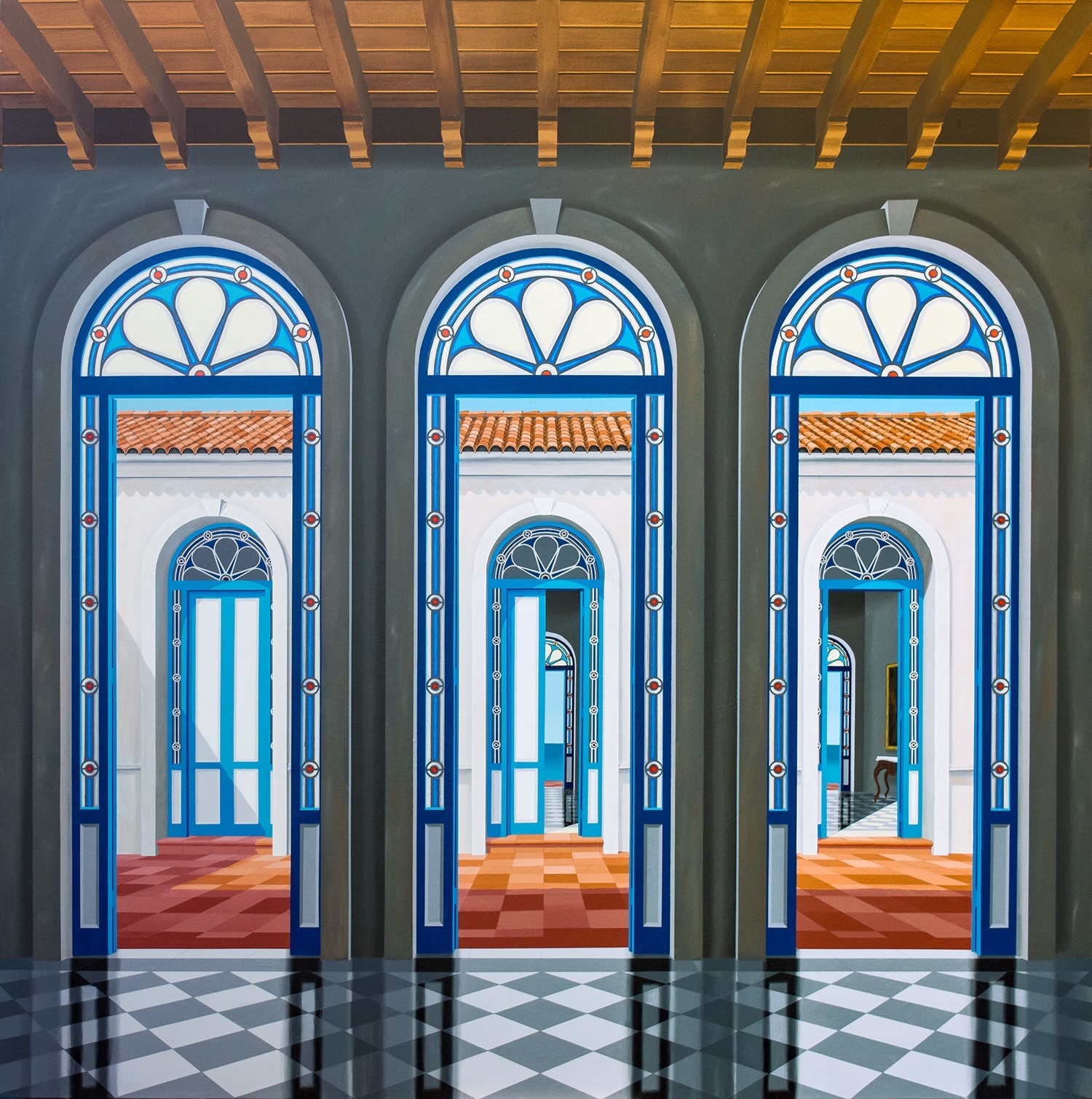 Humberto Calzada, Tradición (Tradition), 2017. Courtesy of the artist.
"Artists have often re-worked the image of Cuban identity, reflecting now on 'lo cubanoamericano,' that is, the Cuban-American. It's a different level of representation," Duany explains. "The palm trees might appear as images of tropical exuberance, but they're not framed in the same context as the one vanguard art once portrayed them. For instance, Raúl Villarreal often paints inverted palm trees as symbols of a paradise turned upside down."
He adds, "As an anthropologist, for me, what's interesting and significant about this book is that it shows the nuanced, kaleidoscopic approaches to define Cubanness and its multiple identities. There's nothing like looking at a painting and trying to decipher what it means."
Duany will discuss his book at a presentation on Nov. 1 at 8 p.m. at Books & Books in Coral Gables. Click here to learn more.