From the starting quarterback: Balancing life as a student-athlete
James Morgan last season made history with the Panthers. He helped lead FIU to a school-record nine wins while setting a single-season record for passing touchdowns (26). Equally impressive, Morgan is juggling his collegiate athletic career with coursework as a graduate student—and winning.
---
By James Morgan
Growing up in the shadow of historic Lambeau Field in Green Bay, Wisconsin, home of the Packers, I grew to love the game of football.
Whether watching Brett Favre slinging a 60-yard touchdown pass or witnessing Aaron Rodgers systematically dismantling an opposing defense before coolly striking when it mattered most, I couldn't help but become completely enamored of the game.
Today, the incredible opportunity to play quarterback for the Panthers while getting my schooling paid for is something I do not take for granted. I am currently working toward a Masters of Public Administration and pride myself on my academics. But it was a long road, and took a lot of work to get here.
School as a priority
In high school I struggled with Advanced Placement courses. I didn't fully grasp the significance of taking such demanding college-level classes at the time, but the work paid off when the credits I earned later allowed me to graduate within three years from Bowling Green State University, a small school in a small town in Northwest Ohio. I attended on a football scholarship and sat on the bench my first year—"red-shirted," in the lingo of college football—and played for the next two years before graduating Magna Cum Laude.
I have always aspired to attend law school and so, recruited by FIU to finish out my remaining two years of football eligibility, I chose the MPA program to give me a perspective in government that I can rely upon once I get to law school.
Balancing act
The term "student-athlete" speaks directly to the inherent struggle that exists in all who embody it: Your attention is constantly pulled in two directions, pitting you between the rigorous demands of your sport and the academic course load and accompanying NCAA grade requirements. I consider myself fortunate to have learned many lessons while playing football that are just as applicable off the field as they are on the field. In fact, anyone involved with the game will tell you that it's a cliché heard in youth leagues on up to the professional level: "Football teaches you about life."
Case in point: Coaches emphasize discipline in everything from being punctual to team meetings to tucking in shirts during workouts. These little details may seem irrelevant, but the reality is they make a huge difference on Saturdays, in the same way that discipline makes a huge difference in student-athletes' ability to find a proper balance between athletics and academics.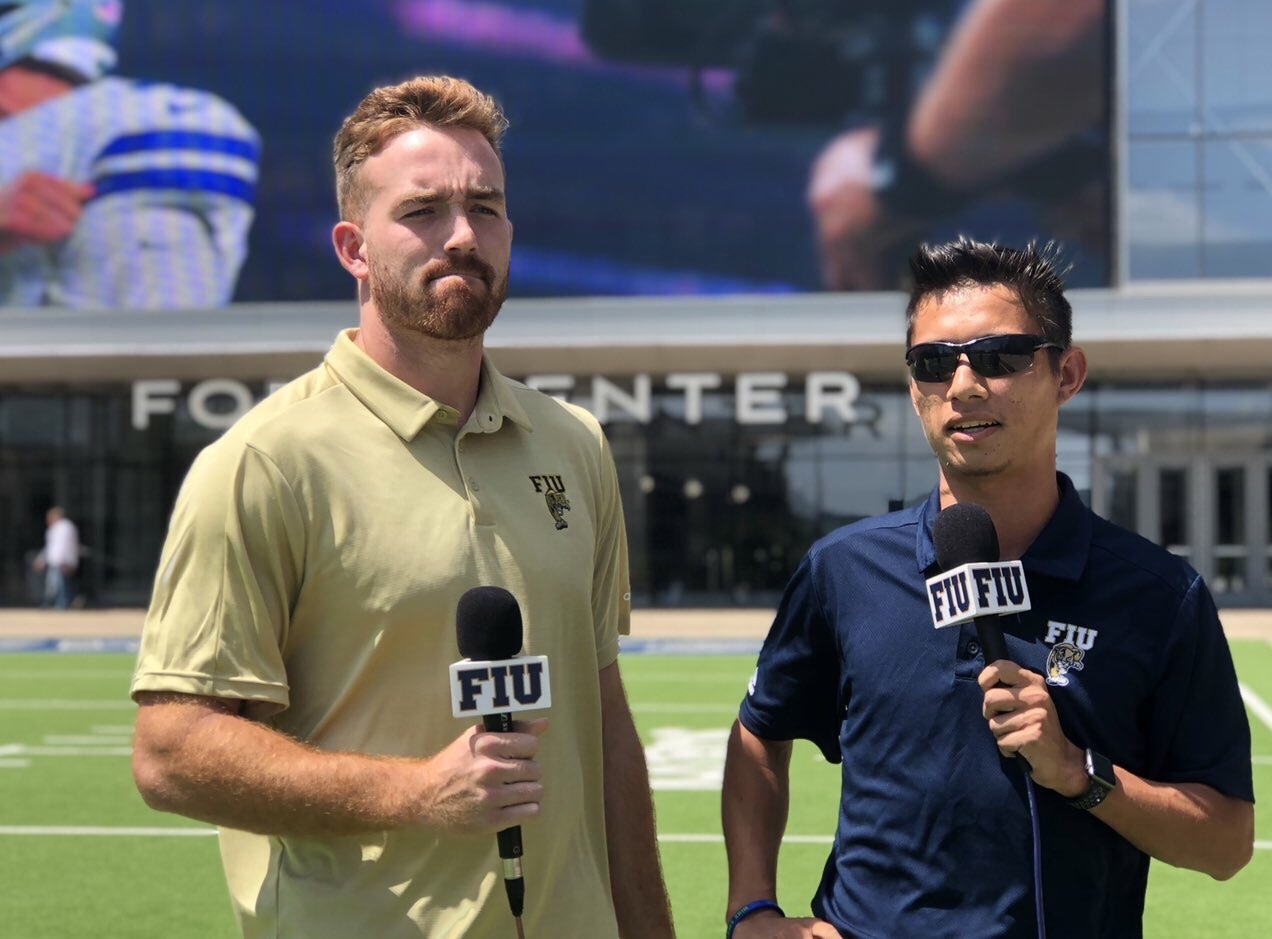 Football places daunting challenges in front of you and asks how you will respond. Whether it be a talented opponent, an extremely tough run or lift, or the pressure to perform at a high level week in and week out, at some point you will be pushed to your absolute limit. The same discipline that has taught me to get through physical pain and exhaustion has been critical to my academics. Just as my entire playing season is planned out almost to the minute—accounting for practices, meetings, watching film and game day—so has that approach worked to the advantage of my studies.
Wherever my journey leads, I'll be forever grateful for what this game has taught me about life. I'll be grateful for how it's impressed upon me a framework for setting and achieving higher standards for myself than I ever thought possible. Although the road to get here has been far from easy, I consider myself entirely blessed to be in the situation I'm in, and I look forward to facing whatever challenges the future brings. 
See James "Captain" Morgan in action at home starting Sept. 7.