New grant helps train teachers to be culturally conscious
---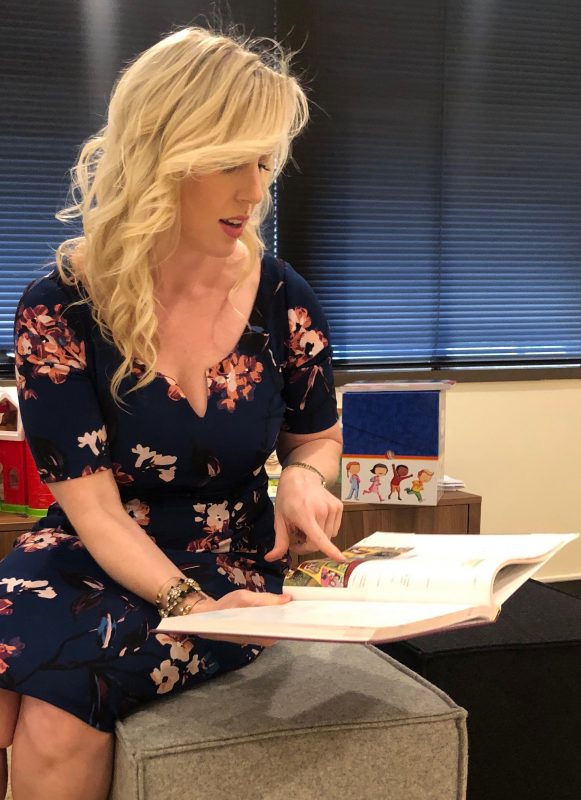 Melissa Baralt, associate professor of applied psycholinguistics, teaches educators.
From working with future Spanish professors in graduate courses at FIU to leading workshops for local K-12 teachers, over the years Baralt has explored how people teach others language – and how best practices can improve.
She recently conducted a year-long ethnographic study analyzing the teaching methods of Spanish professors at FIU's Department of Modern Languages and at Florida Memorial University (FMU).
The findings from that study led her to develop, "Improving Spanish-language Teacher Training and Retention" – a project for which she has earned a $100,000 grant from the National Endowment for the Humanities.
The prestigious grant will fund the development of Spanish-language course content and teacher training at both FIU and FMU and will be administered and financially housed under FIU's Kimberly Green Latin American and Caribbean Center (LACC), which is part of the Steven J. Green School of International and Public Affairs.
FIU's connection with FMU runs deep.
For years, Baralt has run LACC's Minority Institutions Building Resources to Ignite Development and Growth in Education (MI-BRIDGE), a partnership program with FMU – one of Florida's historically black colleges or universities (HBCU). Many of the Spanish-language teachers hired at FMU have also graduated from FIU's Spanish program.
In her study, Baralt found that teaching methods at both institutions were solid. But she noticed two important areas for improvement.
Some professors hired at FMU – including FIU alumni – left mid-semester, citing a lack of preparedness to teach Spanish in an HBCU setting. She also noticed that Black student enrollment in Spanish language was significantly lower at FIU than student enrollment in other subjects throughout the university.
"This meant that I needed to improve as a teacher trainer to better prepare my student teachers to teach in culturally and linguistically diverse settings," Baralt says. "It also meant that we needed to improve the curriculum to ensure it was engaging students more and reflecting their realities."
One of the problems: Baralt realized professors were not equipped to have difficult conversations about race in the classroom.
Black students reported a lack of positive identification with both classroom communities of Spanish-language learners and Spanish-speaking communities.
Baralt's NEH grant will allow her to revamp the teacher-training program and resources for FIU graduate students in order to better prepare them for the challenges of teaching across numerous cultural contexts.
Baralt will also conduct a needs analysis of FMU's Spanish courses and will work with professors and students at that university to redesign its first-year Spanish language curriculum.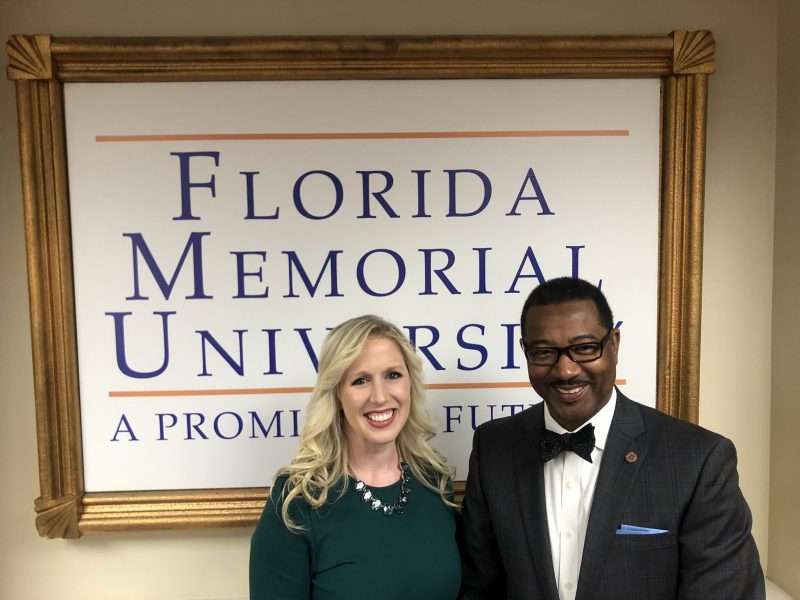 "The goal is to create a curriculum that uses texts that promote Afro-descendant speakers, and to promote a more realistic depiction of ethno-racial diversity in the Hispanic world," said Baralt. "No one in Miami has done this. Students need to see examples of indigeneity, of afrolatinidad, and of teachers, mentors and scholars like them. Studying Spanish does not and should not mean using a publisher-prescribed curriculum that depicts only white, native speakers from Spain. Studying Spanish should depict diversity and should include works by Latin American artists, leaders [and] writers who are black."
Déborah Gomez '18, an alumna from FIU's Spanish Ph.D. program, and now an assistant professor of Spanish at FMU says this project is crucial for FMU's program.
"The need to create a curriculum based on students' linguistic and emotional needs, as well as a curriculum where students feel represented— this is an ongoing conversation that I have had with Dr. Baralt since I used to be her student and teaching assistant at FIU," Gomez says. "This grant is like a dream come true because it will allow us to design and implement a curriculum that is truly designed for them [FMU students], to serve them. That's what language teaching should be."
Baralt plans to share her new teacher-training resources and the updated FMU Spanish curriculum with the community to provide more knowledge and resources for all educators.
"I'm excited for this project," Baralt says. "And I'm so grateful that the NEH is funding this."