Donut guy, Krispy Kreme seller shares tips for success
February 7, 2020 at 11:15am
---
Can you imagine driving four hours to a neighboring city to get a box of Krispy Kreme donuts?
That's what folks in Minnesota had to do if they really wanted the donuts. With the chain closing its stores in the state 11 years ago – and with many people not willing to strap into their cars and trek to Iowa – people were hungry for Krispy Kreme.
Enter Jayson Gonzalez, a Minnesota resident and college student with an eye for business. You may remember Gonzalez, who made national headlines last year for starting his own Krispy Kreme delivery business in the state and for eventually earning the support of Krispy Kreme for his venture.
The 21-year-old recently came to Miami to meet with the South Florida Hispanic Chamber of Commerce and to visit the university, all at the invitation of Felipe F. Basulto, a member of the FIU President's Council and the market president of TD Bank's South Florida Retail Banking, who was impressed with Gonzalez's entrepreneurship and grit.
The FIU event brought together students, faculty, and staff as well as local leaders and FIU supporters, including Board of Trustee Rogelio Tovar, who owns various Krispy Kreme chains in Chicago and is the president of RT Holdings, and Liliam Lopez, president of the South Florida Hispanic Chamber of Commerce and a member of the FIU President's Council.
Gonzalez shared his insights on reaching for success during a discussion moderated by Basulto. His story, Gonzalez said, is one of hard work, creativity – and overcoming bumps along the road.
The truth is, Gonzalez is a kindred spirit of the Panthers, exemplifying a can-do attitude and hard work.
"His entrepreneurial spirit is something we try to nurture here," said Elizabeth Bejar, senior vice president for academic and student affairs. "I commend your entrepreneurial spirit, your dedication, commitment and customer service."
Wondering what you can learn from this young entrepreneur? Here are five key take-aways from his discussion.
1. Don't be scared of hard work. 
Gonzalez would wake up at 2:30 a.m. and drive eight hours round trip to the nearest town's Krispy Kreme to fulfill orders for his Minnesota customers. Once back home, he'd set up his Ford Focus at various Target parking lots across town. That's where he'd pitch tent and sell the donuts straight out of the back of his trunk.
In just a few months, he made $16,000 and garnered more than 3,000 loyal followers on Facebook.
Gonzalez isn't afraid of driving long hours or getting up before sunrise. He's got a vision for his business – and college tuition to pay. Hard work is part of the equation. 
2. Develop your network – and your market.
Eventually, Krispy Kreme heard about Gonzalez's business and told him he needed to discontinue selling the donuts, since he wasn't an official distributor of the brand.
That's when his social media followers stepped in. Gonzalez's customers – along with others who heard the story – began a whirlwind social media campaign supporting Gonzalez and criticizing Krispy Kreme's stance on the matter.
Two days later, Krispy Kreme called Gonzalez, ready to work with him so he could continue selling the donuts. The company also gave him a few gifts to show their appreciation, including a van to make his driving and delivery smoother and 500 free donuts to help get his business back on its feet.
The moral of the story, Gonzalez said, is to focus on customer service, be good to your clients and never underestimate the importance of happy customers.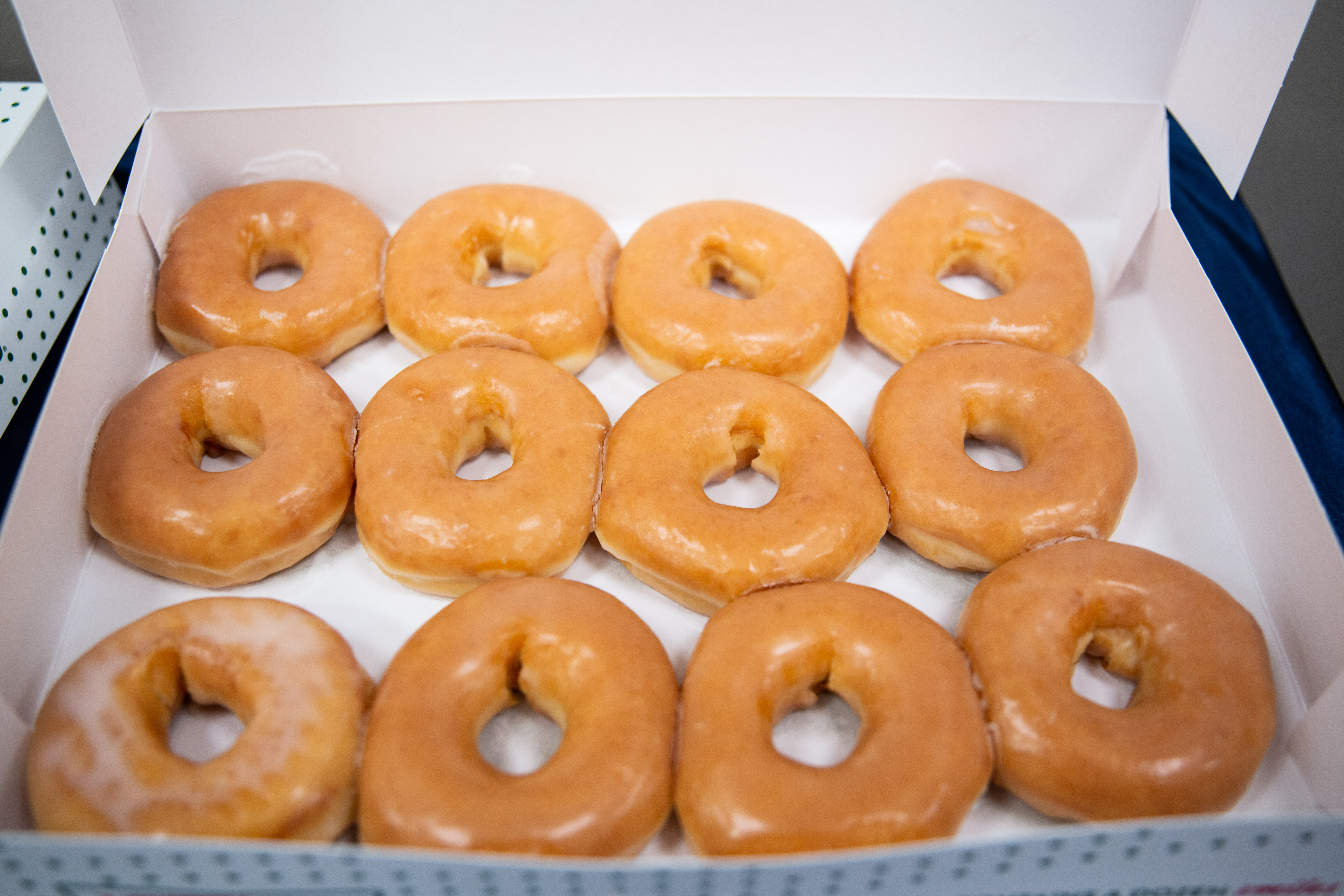 3. Listen to your gut
When Gonzalez shared his business venture – and other previous ideas – with his family and friends, there were naysayers. There were voices of doubt and skepticism.
His response?
"You just have to trust yourself," he said. "There's going to be a risk of failure."
He even shared his own previous failed attempts at starting a candle making business and selling iPhone cases. They didn't work out.
 "You get bummed if you fail," he explained. "But either you give up or you move forward."
Giving up wasn't an option. 
4. Prepare yourself. Study. 
"I want to succeed in life," Gonzalez said. "One of the big steps for me is understanding financials."
An accounting major at Metropolitan State University, Gonzalez said he's working hard to learn, study and soak up as much information about his field so he can apply this knowledge into his business practice and apply it well.
5. Keep an eye out for opportunities.
"This Krispy Kreme thing has opened the doors to a lot of opportunities for me," Gonzalez said.
He is currently in the process of completing all the legal requirements associated with his company, now re-branded The Donut Guy. He'll soon begin his Krispy Kreme runs again and will be selling the donuts until he graduates in the spring of 2021.
What may the future bring? Gonzalez is not sure, but he does know that if Krispy Kreme decides to open a franchise in Minnesota and asks him to run it, he's all in.