Expensive college apparel got you down? An FIU student can fix that
Industrious student entrepreneur created an award-winning solution where she saw a need
August 3, 2020 at 12:00am
---
Repping your school colors just got a bit cheaper, thanks to an innovative FIU undergrad.
Patricia Garcia is a rising senior in the Honors College on track to be the first graduate of FIU's newly established School of Universal Computing, Construction, and Engineering Education (SUCCEED), pursuing an interdisciplinary engineering degree. Her concentration in manufacturing engineering coupled with a minor in business management serve as her foundation for creating a solution to an age-old campus challenge plaguing students on a budget. 
College Thrifts, Garcia's social entrepreneurial venture, bridges the gap between costly campus apparel and enthusiastic individuals wishing to rep their institutions of higher education without breaking the bank. Campus bookstores are notorious for their high prices. 
"When you walk into any college bookstore no matter where in the nation, you'll be sure to spot the $60 crewneck beside the $50 sweatpants and $35 tee," Garcia says. "With rising costs of tuition, room and board, the average college student cannot afford to pay these high prices in hopes of simply sporting their school's name."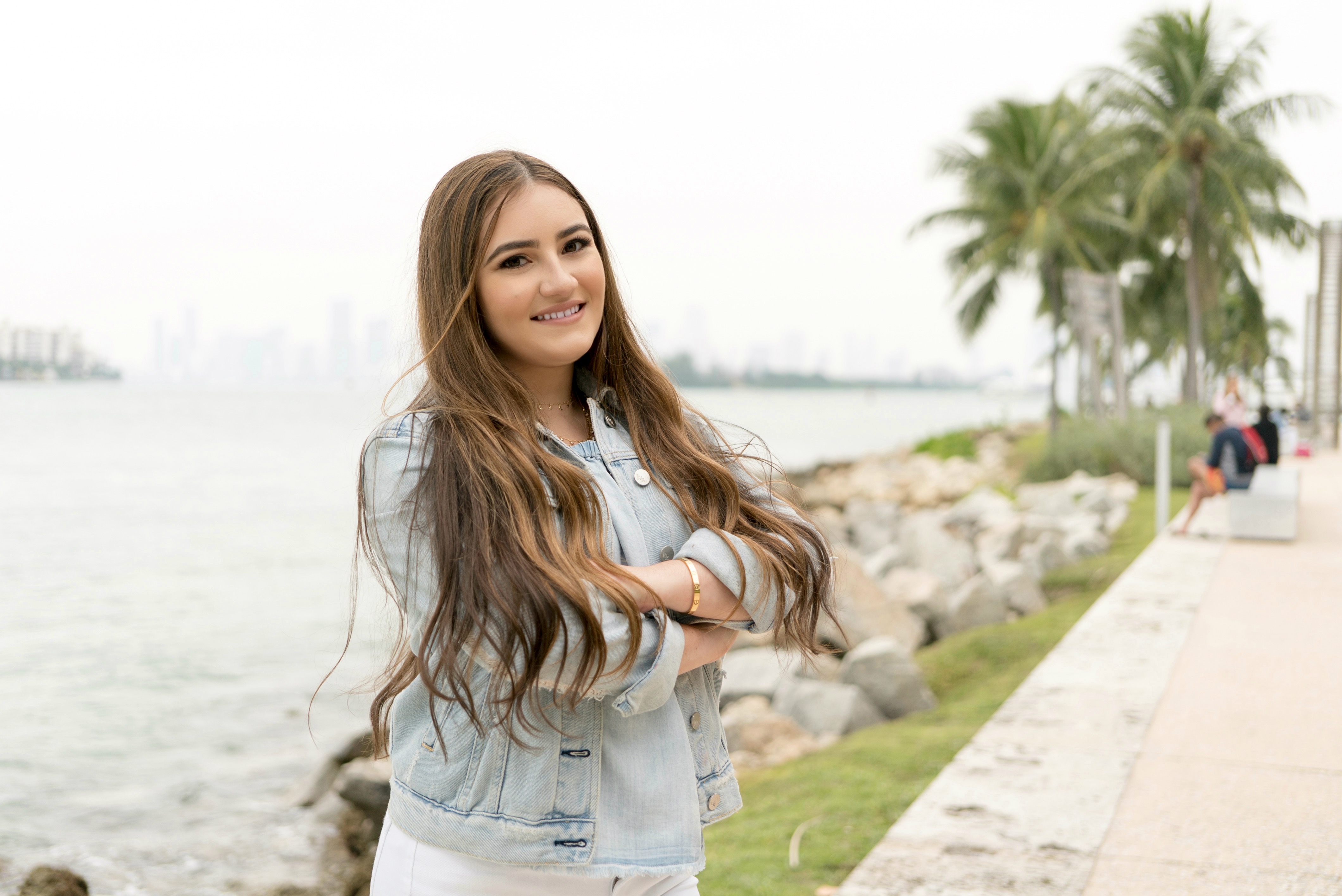 How it came to be
Garcia says she first recognized the need for affordable college apparel between her internships, conference travels and hackathon trips to notable universities around the country. She wanted to purchase college-branded merchandise of the universities she visited, but steep price tags made it financially impossible. 
Garcia soon realized it is a problem for many students. She also noted a general interest among students in upcycling and purchasing gently used apparel. She began looking for a marketplace facilitating the resale of college branded items but couldn't find one. So she made her own. 
In 2019, Garcia launched an Instagram page to sell her personal university gear to other students, which quickly took off. Customers soon began requesting inventory options from other universities, too.
Catering to her customers' interest, Garcia in May relaunched the page to allow others to submit their university branded items for sale. Inventory has since grown to include pieces from the University of Southern California, George Washington University, Stanford University and University of Florida, among others. Items range from hoodies and t-shirts to branded sneakers, hats and jeans.
Since the relaunch, Garcia has brokered more than 275 transactions, on each of which she earns a small fee. On some items, purchasers can realize savings of up to $30 while the average discount is around 20 percent of the item's original price.
Notable validation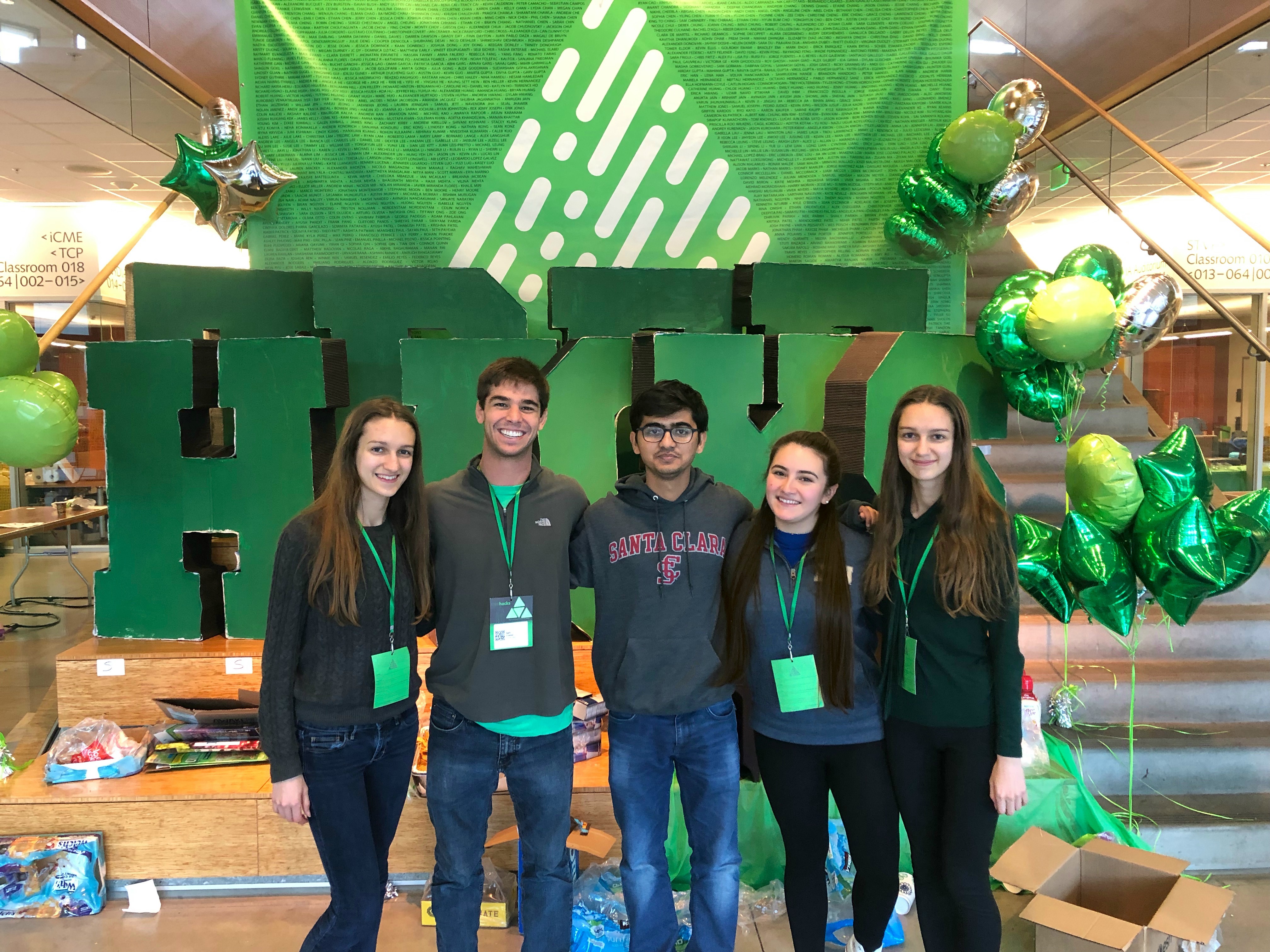 Left to right: Nicole Malow (UC Berkeley), Ian Cramer (Northwestern University), Ninad Sant (Santa Clara University), Garcia, and Jessica Malow (UC Berkeley) at Stanford University for Tree Hacks in 2019, a 36-hour hackathon in Palo Alto, California. 
Garcia explains that being unable to travel for engineering conferences during the pandemic devastated her at first. With her newfound free time, she was forced to turn the situation into a positive and decided to further develop her business idea. 
"I have participated in various pitch competitions to further define the idea, conduct informal market research, and receive feedback," Garcia says. "The awards I have received allowed me to believe that others see the potential in this becoming something big. I believe this has the ability to become something greater than myself."
Garcia has earned national recognition and, since just the start of the pandemic earlier this year, has won several competitions for businesses focused on social development with a sustainability capability. Garcia's titles range from first place pitch winner to national finalist and entrepreneurship fellow.
One such title is Roo Crew Fellow awarded by the Aussie Pitch Competition. After presenting her idea and competing against hundreds of applicants, Garcia's College Thrifts venture was selected to be further developed through mentorship. Her assigned mentor, Nina Barnett, is the founder of grooop–a platform promoting safer commutes by allowing users to log their current locations and intended destinations with loved ones.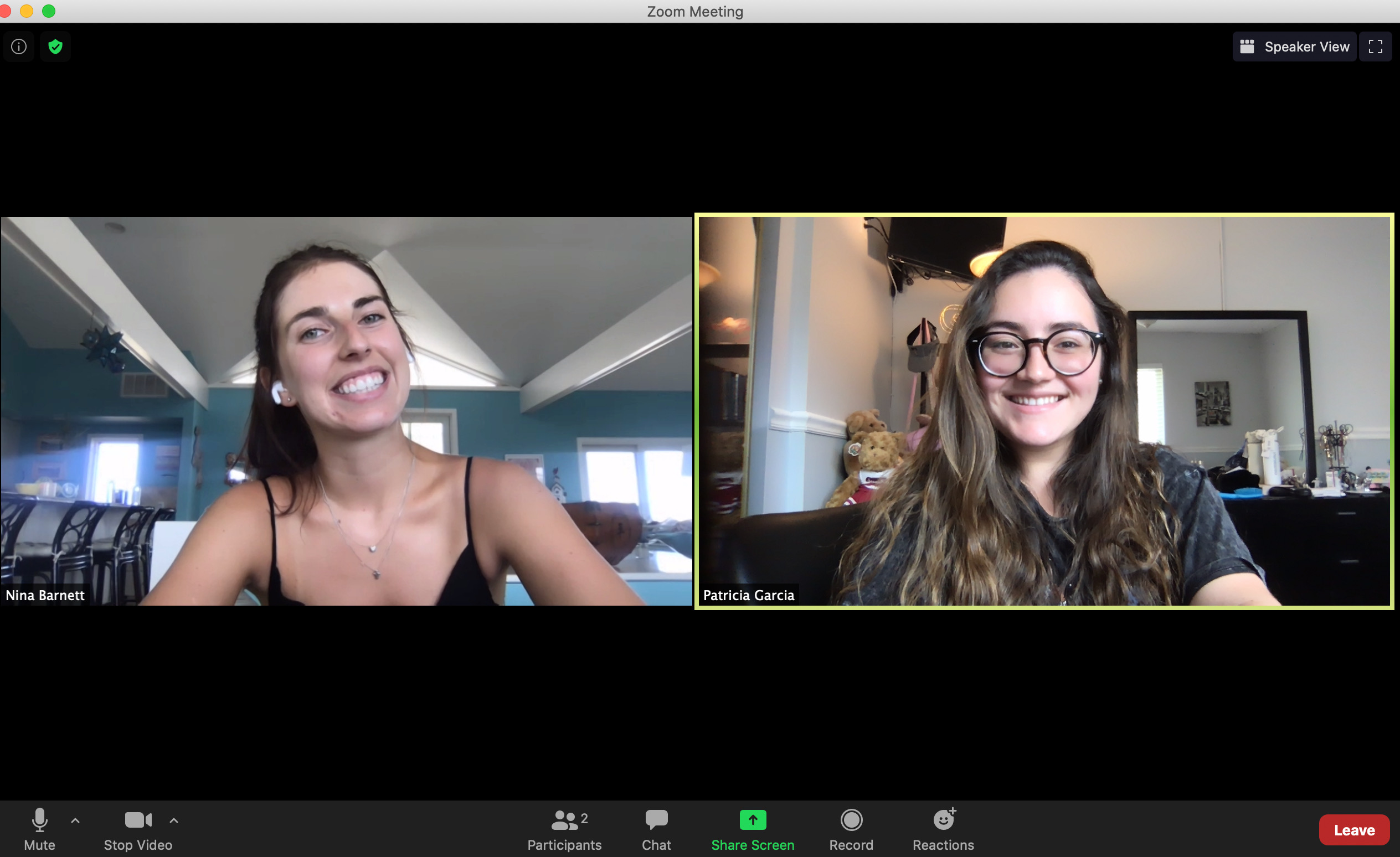 Left to right: Barnett and Garcia during a virtual business development meeting.  
Barnett has been preparing Garcia for the competition's next round, a virtual pitch day. Garcia's business plan will be judged and evalutated by the founders of Her Campus and Proctor & Gamble executives. If selected as one of ten finalists, Garcia stands to win $10,000 for business development.
More than just a sale
Garcia says that a college graduate recently sold a sweatshirt through the College Thrifts platform and put a handwritten note to the purchaser, an incoming freshman, within the package. Garcia says that the seller expressed how monumental her college experience had been and wished the same to the freshman purchaser. This scenario proved to Garcia that her business is centered around more than just exchanges of clothing. 
"Feedback from students has shown me the marketplace is going beyond just buying and selling apparel," Garcia says. "My customers are forming connections over pieces of clothing. The purchaser could have found an ally, a mentor or even a friend through buying with College Thrifts."
Evolution of the business  
Next on the horizon, Garcia wants to transition her business from Instagram to her own independent e-commerce app. 
She has been relying on engineering and design-thinking skills taught in her classes at FIU to create the new platform. During the Spring 2020 semester, she enrolled in the first taught section of EGN 3910 Socio-technical Systems Design, which she credits for providing a strong foundation. It is a project-based introduction to interdisciplinary design using systems thinking and human-centered design principles.
With the help of senior design professor Alexandra Strong, who is also a co-instructor of the course,  Garcia has been learning how to incorporate the needs of different stakeholders to execute her vision and get the app to the beta testing phase.
"My end goal for the business is for it to be an app connecting individuals to more inclusive and individualized experiences," Garcia says. "Through the creation of this platform, I hope to foster inclusivity, spark sustainable consumption behavior and make college campuses a better place."
To students interested in pursuing a business venture, Garcia shares her encouragement and also advice she wishes she heard when she started the process. 
"I spent a lot of time trying to learn the skills necessary to develop a fully functioning app overnight and do everything myself," Garcia says. "I would get so frustrated trying to go from zero to 100 in one day and wasted valuable time trying to build something I didn't have the expertise to do at the time. 
Instead, I should have been fleshing out the idea, determining the mission of the business and features I'd like it to have. The technical skills and detailed development plans come further in the process, but my advice to students is to create a solid foundation first."
---
Find College Thrifts on Instagram at @College_Thrifts and keep your eye out for the beta launch of the College Thrifts app soon.