From aromatherapy to Zumba: Medical students benefit from innovative counseling and wellness program
Physician burnout has been called a public health crisis, and it often starts taking root in medical school. The Herbert Wertheim College of Medicine founders recognized this when they launched the school in 2009 and created the in-house Medical Student Counseling and Wellness Center (MSCWC).
The center has become a national model for student-specific counseling in early medical education. It employs two full-time clinical psychologists, Nathaly Desmarais and Melanis Rivera, and one part-time clinical psychologist, Nicolle DeLeo, who are solely dedicated to medical students. Services are confidential and include counseling, psychotherapy, psychoeducational testing, biofeedback and aromatherapy.
"The pervasiveness of mental health issues among medical students nationwide is high," said Desmarais, the center's director. "This is a multifactorial and complex problem that requires a multidimensional approach."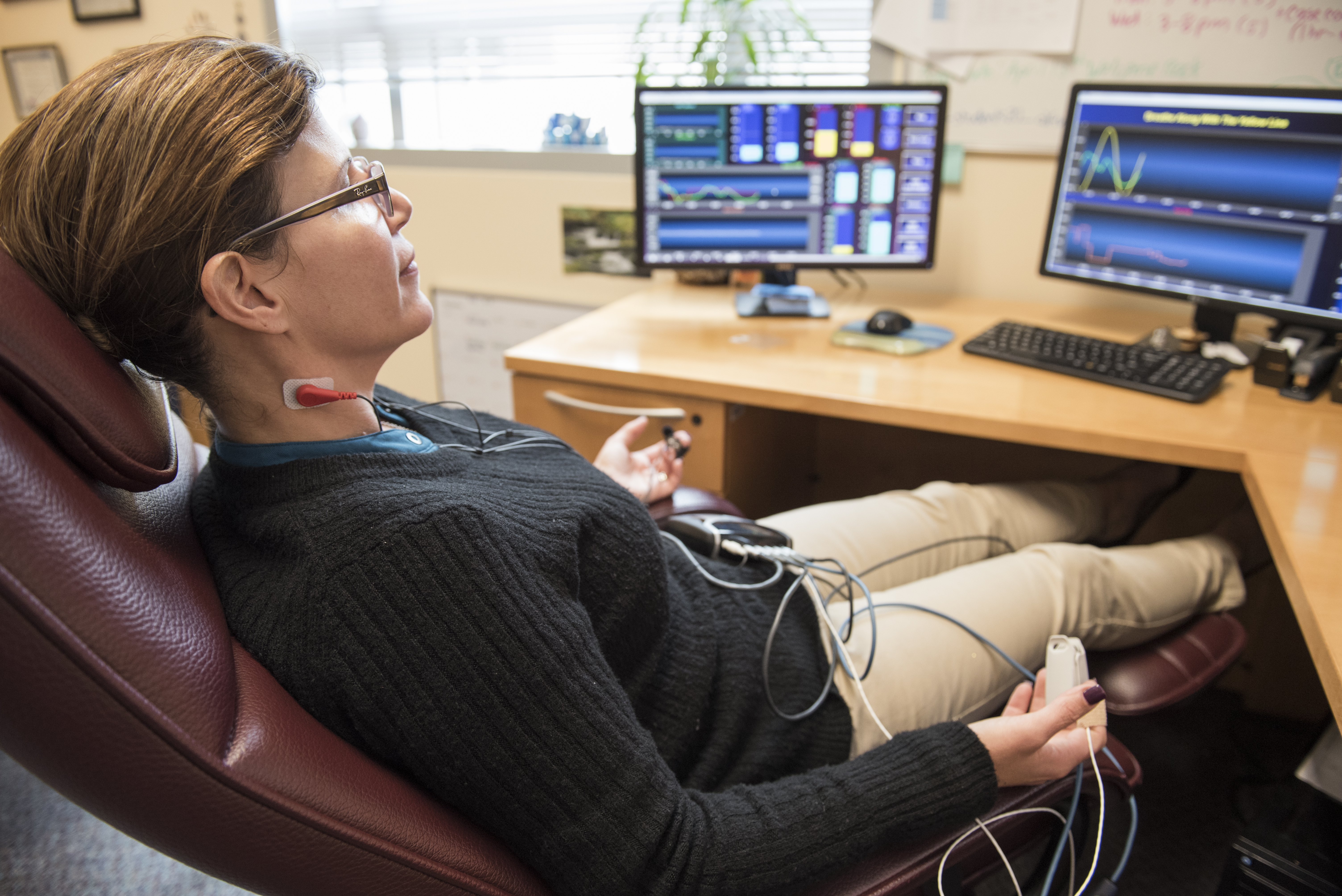 In an article published this month in the Journal of Clinical Psychology in Medical Settings, Desmarais and Rivera issue "a call to action highly encouraging other medical schools to emulate and consider implementing a detailed and comprehensive program to be offered early in medical education."
Studies suggest that medical students experience high rates of depression and suicidal thoughts, higher than other students and the general population. HWCOM is tackling the problem on several fronts.
Medical Student Counseling and Wellness Center
Students have unlimited access to MSCWC services. These range from how to improve academic performance using stress reduction skills to more serious mental health interventions that require referrals for other services.  Over the years, 55 percent of the student body has utilized counseling services.
Fit and Well Program
This program provides activities like yoga, tai chi, Zumba, basketball, mindfulness, aromatherapy and resiliency training. Student focus groups provide ideas for activities. Approximately 95 percent of students have attended a Fit and Well event.
Health and Wellness Voluntary Online Course
The Health and Wellness Voluntary Online Course,a webpage style class, was launched in 2018 using a software called CanvasMed. It contains information and videos on topics related to mental health and wellness specific to medical students. The voluntary course is managed by the center's clinical psychologists and student editors from each class. Students also help develop content for the course. During particularly stressful times when mid-term or final exams are scheduled, the course receives thousands of views.
"We know our program is working because we routinely survey students who use our services and they tell us we are helping them deal with their problems and teaching them how to handle stress," said Rivera.
In the most recent Association of American Colleges Graduation Questionnaire for the graduating class of 2019, 90 percent of HWCOM students said they were satisfied or very satisfied with mental health services. The national average was 73 percent. Additionally, 91 percent said they were satisfied to very satisfied of HWCOM's wellness programming compared to the national average of 69 percent. 
Desmarais and Rivera hope HWCOM's success encourages other medical schools to explore the benefits of a robust wellness program.