Grad students honored for moving the needle on diversity in higher ed, their fields
Meet the three students who won the University Graduate School's Willie E. Williams Award
---
Danielle Sydnor has a passion for serving others—for helping people. It led her to nursing.
The road wasn't always simple. At 17, during her first semester in college, Sydnor gave birth to her daughter. Balancing studies and family life was a challenge, but Sydnor refused to quit. She became a mom and a nurse. And, after six years of experience working in ICUs and at trauma centers, Sydnor dedicated herself to earning a Doctor of Nursing Practice in Nurse Anesthesia from FIU.
Sydnor is one of three graduate students who were recently recognized by FIU with the University Graduate School's Willie E. Williams Diversity Award, celebrating their outstanding contributions to diversifying higher education and to increasing diversity in their fields through research, academics or volunteer work.
Sydnor, who is slated to graduate this December, will become the first person in her family to earn a graduate degree. She'll also cement her place as a frontrunner for women of color in the nursing scene.
According to MinorityNurse.com, only 9.9 percent of registered nurses nationally identify as Black or African American. Sydnor adds that there is still underrepresentation of Black nurses at the highest levels of the nursing ranks, particularly as certified registered nurse anesthetists (CRNA).  
Besides becoming a CRNA, Sydnor has another goal. "I want to be a mentor for young females. I want to give them the resources they need to fulfill their dreams and aspirations."
One example: She volunteered to speak at a career symposium hosted for Inlet Grove Community High School, where a number of students come from low-income households or diverse cultural backgrounds, including Black and Latino students.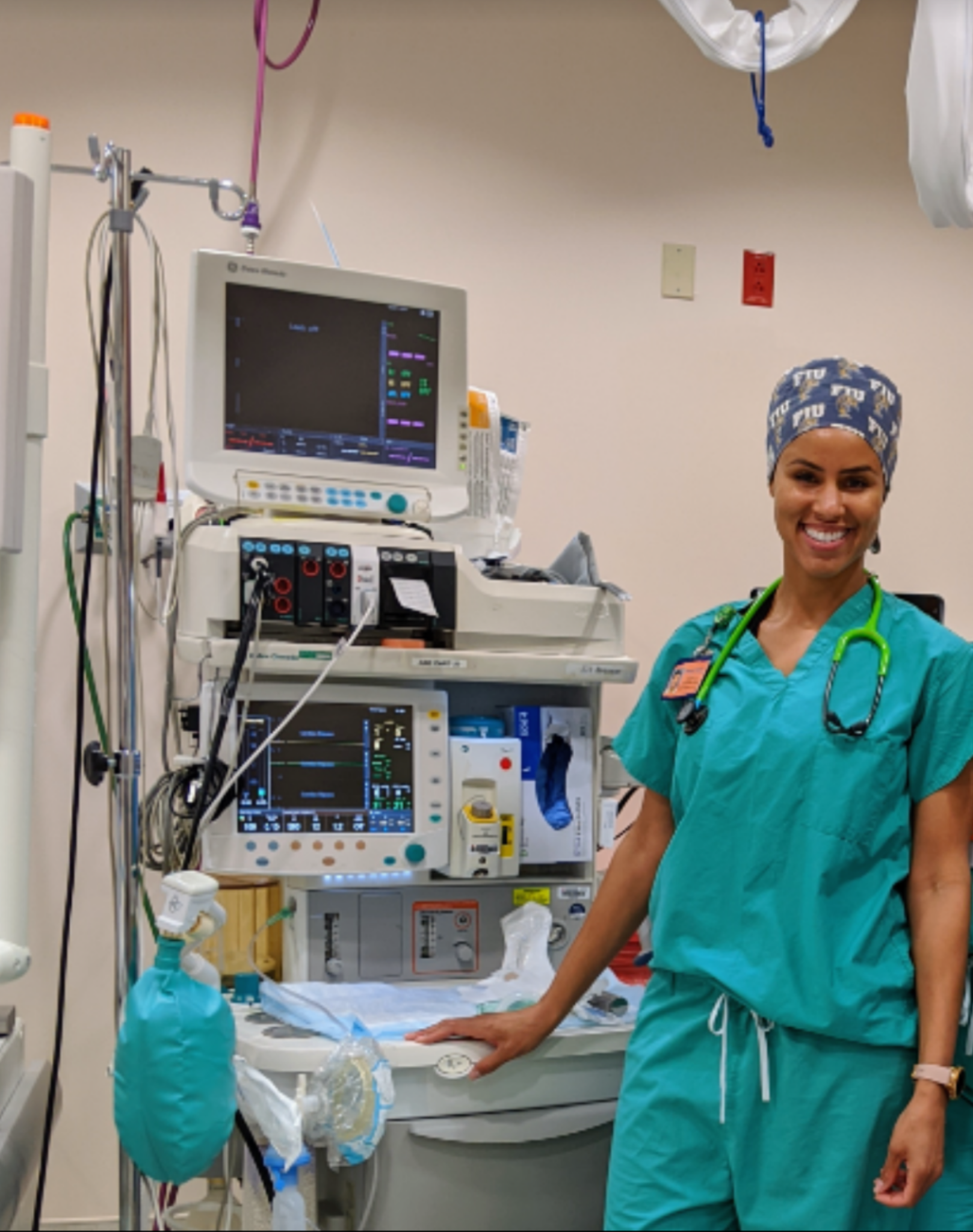 "We showed the students intubation, spinals, obstetrics and CPR," she explains. "They said, 'Wow, this is what you do? I've never heard of this before.' That's the problem. They just haven't heard about it. But they were asking me so many sophisticated questions. They want to learn. They want to know more, but unfortunately, they are not always given those opportunities. They need to see people that look like them."
That's exactly why Sydnor plans to continue mentoring youth.
Strength in diversity
Jacqueline Moses, one of the recipients of the award and a Ph.D. student in the clinical science in child and adolescent psychology program, says the award "represents efforts in 'lifting as we climb.' As a Black woman, a psychologist in training and a graduate student, I have had the opportunity and privilege to contribute to diversity initiatives at FIU and serve the broader community, particularly the Black community."
Moses is a member of both the Nurturing All Families through Advances in Services Innovation (NAFASI) Research Team and the Health Disparities and Cultural Identities Lab in the Department of Psychology. Her research focuses on how nontraditional models of mental health care can support families of color living in urban poverty. She has conducted work at juvenile detention facilities, schools and after school programs.
For her dissertation Moses, who received a grant from The National Institute of Mental Health to fund her research and studies, is exploring cultural and community factors that help engage families of color in urban after school programs. Her findings will be shared with the after school programs and participating families.
"Black communities have been traditionally disenfranchised in research and academia," says Moses, whose parents are originally from Nigeria. "I believe research should both contribute to science and benefit the communities we partner with in relevant ways."
In her spare time, Moses mentors undergraduate students of color interested in research and applying to grad school. She is also the first student co-chair of her program's diversity committee.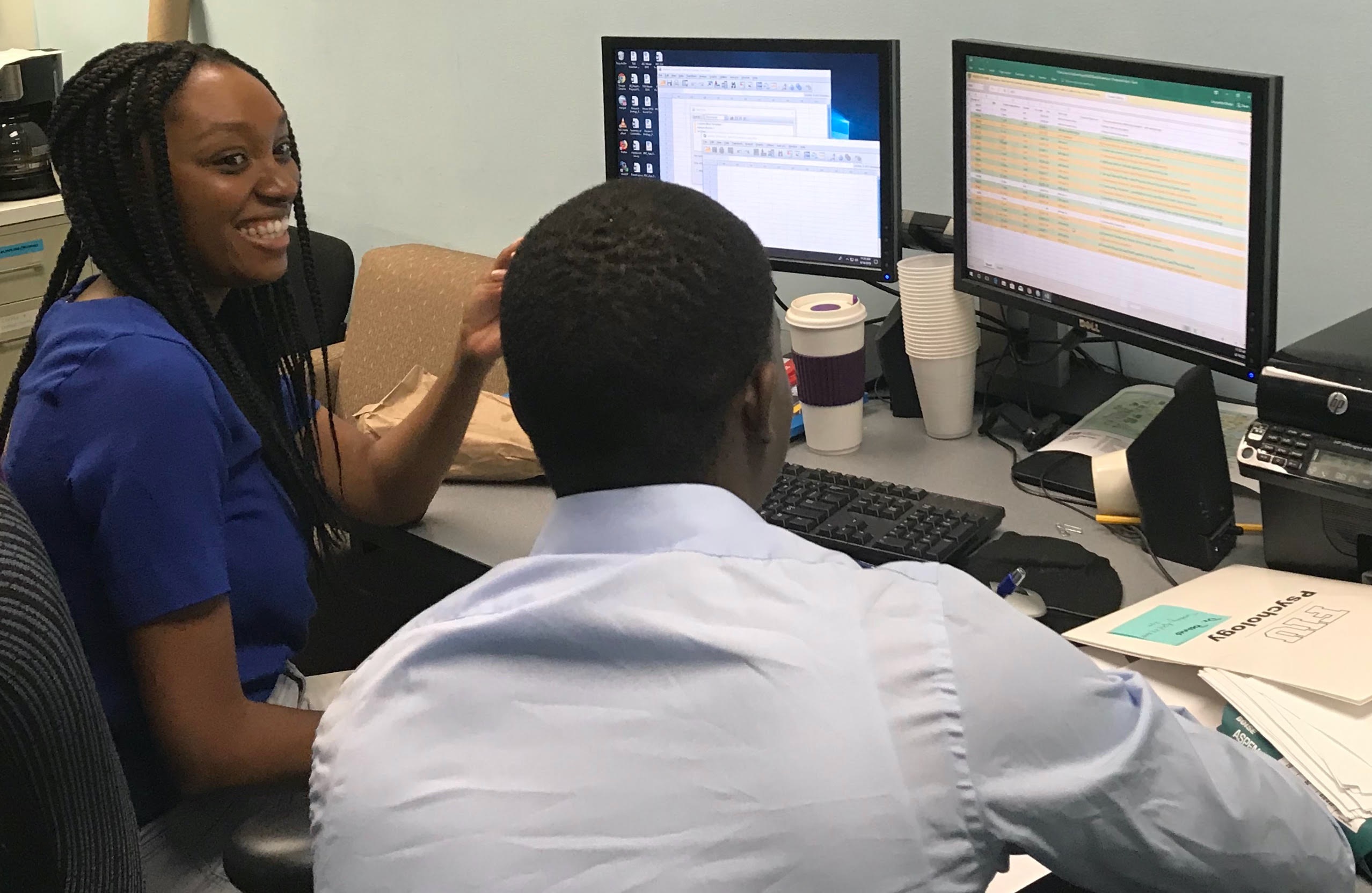 "I hope to encourage students' efforts to support and amplify Black voices in mental health care, research and higher education," says Moses. "My goal is to support those who have been historically marginalized to share their perspective and reach places of leadership where they can make an impact."
Cultural humility
For Loreen Magariño, who is also earning her Ph.D. in clinical science in child and adolescent psychology, receiving the award allows her to bring a pressing issue to the forefront: "It's really important to confront what societal injustice looks like," she says.
Magariño, who identifies as a multiracial Cuban American of Chinese, African and Spanish heritage, says that her own background has taught her the complexities and richness of cultural diversity.
"I always have a multiplicity of perspectives," she says. "Culture enriches the way in which I see struggle and privilege, and plays a critical role in keeping me humble about what empowerment means personally and professionally."
She says cultural humility is one of the most important aspects of her job. It means engaging with people and clients without imposing your own cultural perceptions on them.
"It means working with them from an approach that prioritizes their cultural values and validates experiences of marginalization, while working together to achieve wellness the way that clients define wellness," she says.
Ultimately, she says, her mission is to listen and engage with others because that's one of the most powerful ways to make a positive impact.
"There's value in leaning into difficult conversations about social justice and cultural diversity," she explains. "It's important because it raises distinct points of view. We have to listen intently for the growth to happen."
Honoring changemakers
Susan Webster, assistant dean at the University Graduate School and assistant vice president for Research and Economic Development, was one of the judges on the committee selecting the three award winners.
She was struck by the quality of some of those who applied and the work they are doing to understand diversity better.
"As I was reviewing these awards, they reminded me of experiences I had in graduate school," she says. "There were things I had thought about as a grad school student of color. The fact that now this is part of people's work, that people are studying this and people are volunteering to talk about diversity, to be a representative within their discipline…We've got to recognize these students."
Webster, herself an FIU alumna, was so impressed – and so moved by the passion she saw in these students – that she decided to make a donation allowing a third student to receive the award (originally there was only funding for two student awards).
She says the time is ripe for society to embrace the work of these scholars.
"Right now in the U.S. and worldwide, we're seeing a resurgence in activism. People are galvanized into action and there's this renewed level of dialogue. This will help move the conversation along," she says.
"We are so used to hearing the term 'diversity,' that we sometimes take it for granted," she adds. "It's because of people who have done work academically or through volunteerism that we have been able to make very important changes about people's lives. This is where it starts."
The Willie E. Williams Award is named after a beloved (now retired) FIU professor of mathematical sciences who impacted countless lives through his innovative teaching; his legacy of inclusion and diversity; and his dedication to championing children and tutoring disadvantaged youth.
He was an ardent supporter of human rights and was often called upon by civic and community leaders to resolve conflicts and assist in developing programs to empower the socially and economically disadvantaged.
The award recognizes students who embody the legacy of this honored professor. Each of the three recipients received $500.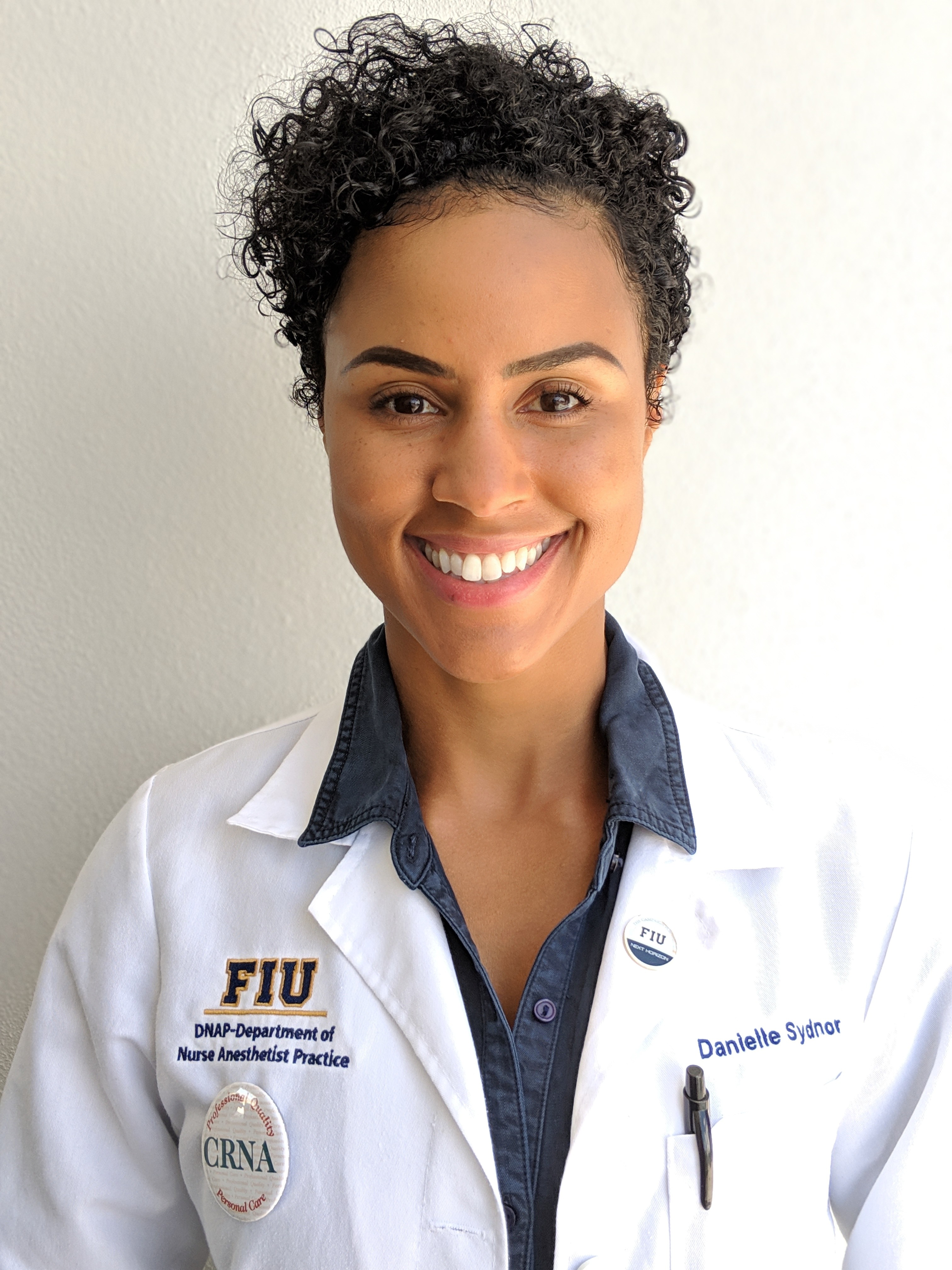 Danielle Sydnor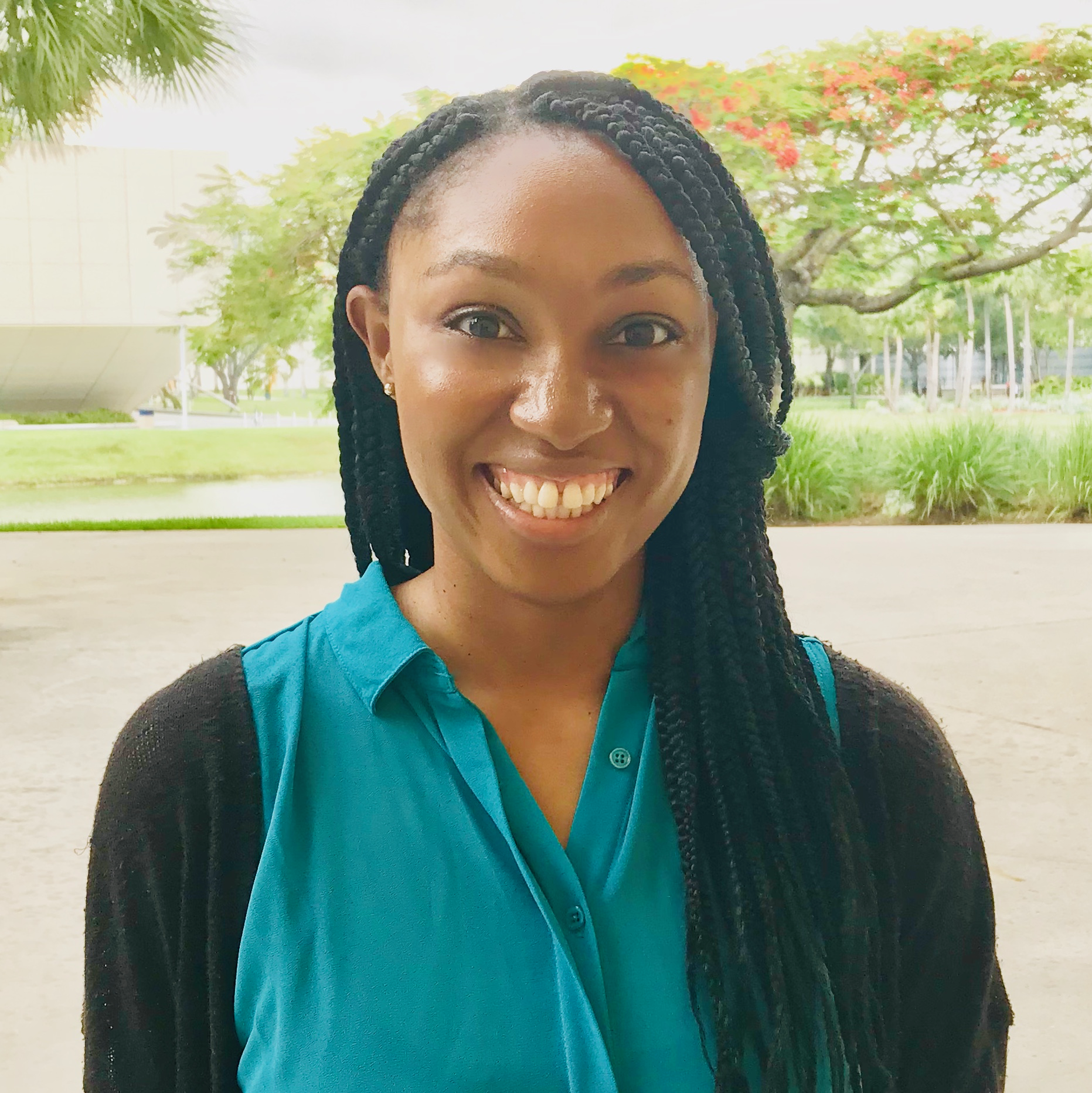 Jacqueline Moses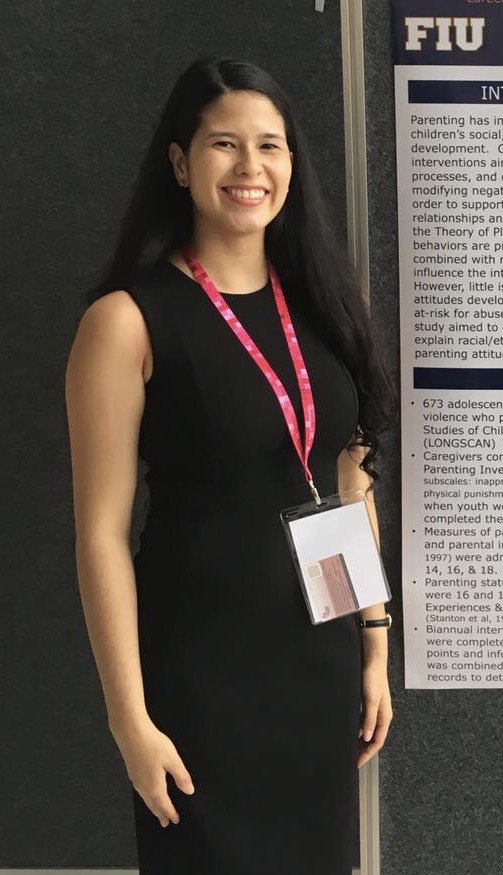 Loreen Magariño