The hustle of SOBEWFF® primes alumnus for director job
Alumnus Ryan Egozi's experiences at the Food Network & Cooking Channel South Beach Wine & Food Festival presented by Capital One (SOBEWFF®) helped prepare him to be a director at SuViche Hospitality Group.
For Ryan Egozi '06, it was not trial by fire, but trial by rain.
In 2006, Egozi was a first-year volunteer at SOBEWFF®. He and other students were serving up barbecue and champagne on Miami Beach when a heavy downpour began. They scrambled to save the grills and smokers from the water.
It was highly stressful, Egozi said, but rewarding, because they found a way to make it work.
"It was crazy to see. We shifted everything under the tents, and we just went after it that way, and it just worked," Egozi said.
That experience was the first of many at the Food Network & Cooking Channel South Beach Wine & Food Festival presented by Capital One (SOBEWFF®) that helped mold Egozi into the experienced restaurant director he is today.
He oversees food preparation, customer experience and all other systems and processes for nine restaurants: five SuViches, three Novecentos and a Chi Fa food truck in Wynwood.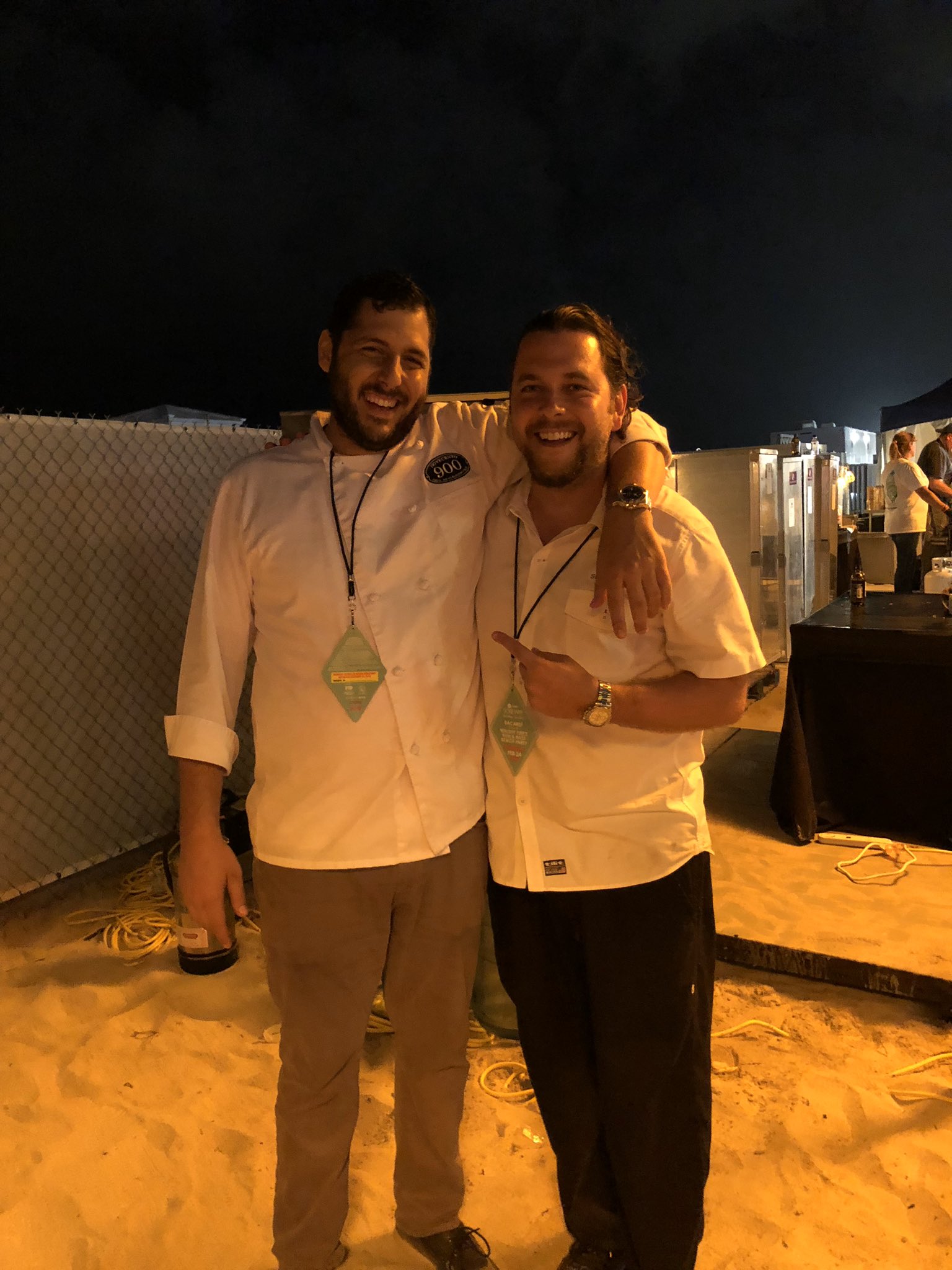 Egozi continued volunteering at SOBEWFF® well after earning his hospitality management degree. He would save up his vacation time at work to volunteer the full week.
"I loved it. It was so cool. It was so much fun. It was such a good experience. I met so many good people. I couldn't find a way to say no," Egozi said.
He rose up the ranks as a volunteer. The following year, Egozi had three chefs assigned to him and was responsible for managing their teams of cooks. Soon, he became a culinary coordinator's left-hand.
Each Festival was a lesson on how to manage personalities–especially those of the chefs.
"It's like managing an artist, especially at that level. You have to cater to them, and tailor to them, at the same time staying on course and understanding that you have a business to run and that you have a goal to meet and that just because he doesn't like how those scallions look doesn't mean that the whole show stops," Egozi said.
Today, Egozi's six years of volunteering at SOBEWFF®, including that first hectic day on the beach in the rain, have helped him obtain the coolness and focus he needs to excel as a director.
Tickets for SOBEWFF® are still available. FIU alumni, staff and parents may use the codes FIUALUMNI20, FIUSTAFF20 and FIUPARENT20, respectively, to save 20 percent off select events.