Student baker to feature creations at SOBEWFF®
January 28, 2020 at 12:14pm
---
Entrepreneur. Baker. Leader. Achiever.
Many words describe Stefania Rivero, but tenacious is at the top of the list.
A student in the combined B.A.-M.A. hospitality management program, Rivero takes courses during the day while on breaks from her job as a recruitment coordinator for the Food Network & Cooking Channel South Beach Wine & Food Festival presented by Capital One (SOBEWFF®).
When she gets home at night, she straps on her headphones, blasts reggaetón music and follows her childhood calling: She bakes – oftentimes well past midnight. She spends hours mixing flavors, letting creativity flow into the flour and fulfilling orders for her baked goods business, Stef's Sweet Events.
This year the accomplished baker reached new heights. She is the only student business owner invited to feature her desserts at SOBEWFF® and one of only a few students ever to display their culinary talents at the Festival in its 19 years.
"As a student, being featured is very rewarding," Rivero says. "My hard work is paying off. It's making me realize that people do enjoy my desserts, that this is something the Festival wants to showcase, that my desserts really are that good. It's validating."
She will be sharing her baked goods at the Goya Foods' Grand Tasting Village featuring Grand Tasting Tents & Publix Culinary and sponsored by Sub-Zero Group Southeast. Attendees will get to feast on her bestselling, Miami-style fan favorite trifle – rum cake and Maria cookie crumbs filled with guava syrup and topped with ribbons of cream cheese filling.
Just a few weeks shy of turning 21, Rivero recognizes the full honor of this distinction. "Being so young and getting to do this, I'm probably one of the youngest entrepreneurs there. It's amazing."
She says she'll always have a sweet spot for SOBEWFF®. Not only did her managers (from her recruitment coordinator job) connect her with the appropriate folks for new business opportunities, but the Festival itself has impacted her education and given her new possibilities as a professional as well.
"I started working the Festival as a normal volunteer," Rivero recalls. "Then working as a coordinator and now getting to this point that I'm showcased as culinary talent…this is the industry I want to be in. I'm grateful that I get to learn it now and experience it. This is training me. I've gotten to see the growth within the Festival and how passionate the Chaplin School of Hospitality & Tourism Management is about helping us get this experience."
Proceeds of the Festival go directly to the Chaplin School and, Rivero says, even that has impacted her studies. She earned a scholarship funded by the Festival's proceeds that allowed her to travel to Las Vegas last September and experience the International Baking Industry Expo, where she took cake-decorating classes from Food Network professionals and attended expositions featuring the latest baking supplies and equipment. 
The Festival started at the Chaplin School on the Biscayne Bay Campus 19 years ago. Today, more than 1,200 students help run the Festival's 3,200 plus shifts.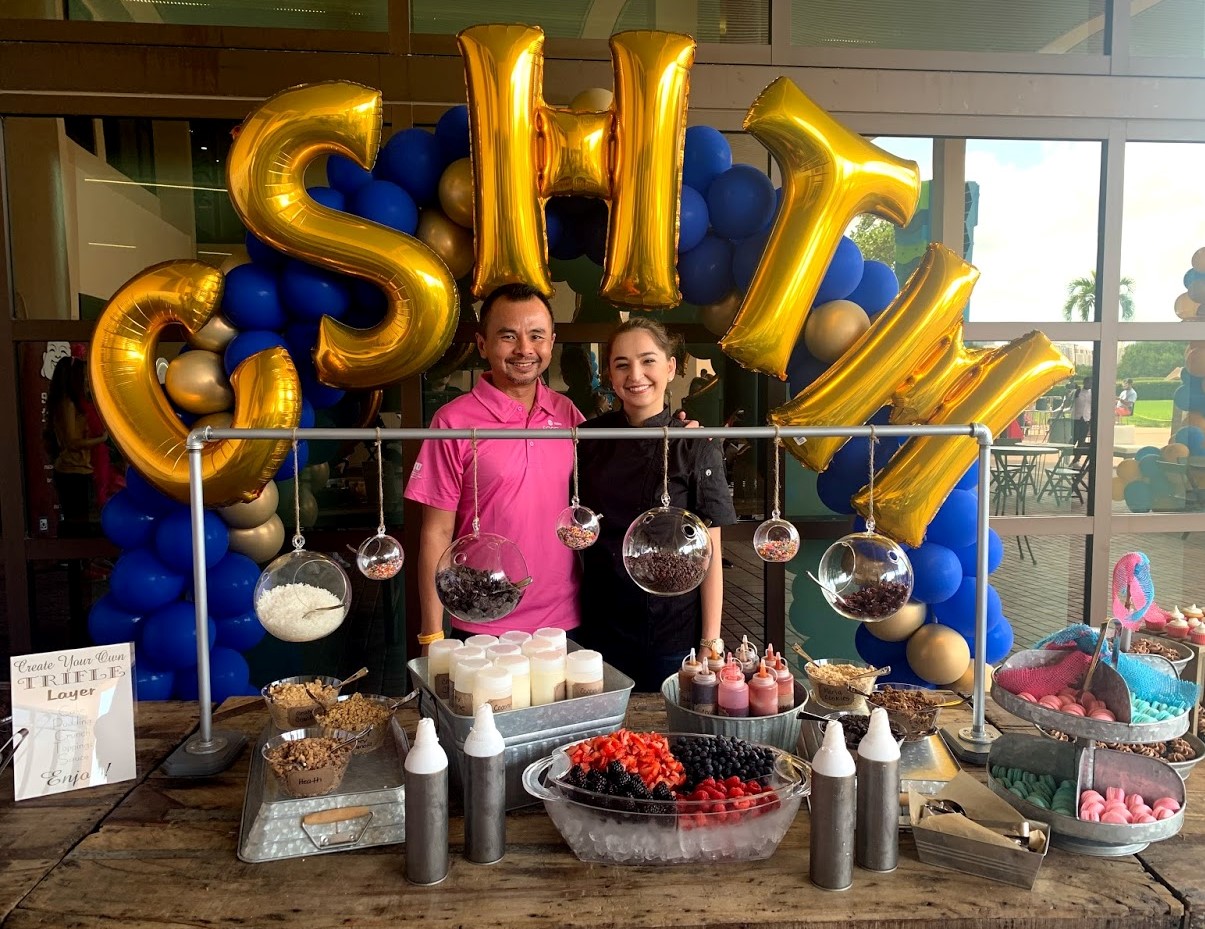 What keeps this baker going while juggling work and school?
Her mom, who helps her organize events and supports her daughter fully, as well as Rivero's own passion for baking.
"It's something about creating experiences for people," she says. "And getting to be a little part of making their days special. I love seeing their reactions for birthday cakes. Getting to create new flavors for the holidays, that's what I love."
For anybody looking to grace their Valentine with sweet treats this year, Rivero is serving up an assortment of goodies that include macarons made of layers of red wine and chocolate; a crème brulee cupcake; and a brand-new Valentine's strawberry and chocolate trifle made of champagne soaked strawberries and cake, strawberry sauce and chocolate mousse.
Her advice for students who are considering launching their own businesses: "If you're passionate about something, you should go for it. You'll put in the effort. My business teaches me a lot about my work ethic and how to manage things. My business is my name, it's my brand. I work hard to uphold it."
After graduation, Rivero plans to expand her business into culinary food and eventually full event catering services. 
To get a taste of Rivero's treats, catch her at SOBEWFF® on Sunday, Feb. 23. And to order your batch of her Valentine's Day treats, go to her website.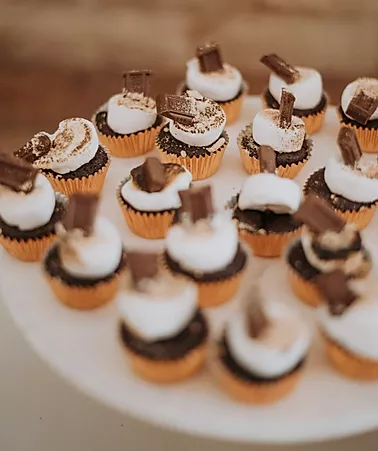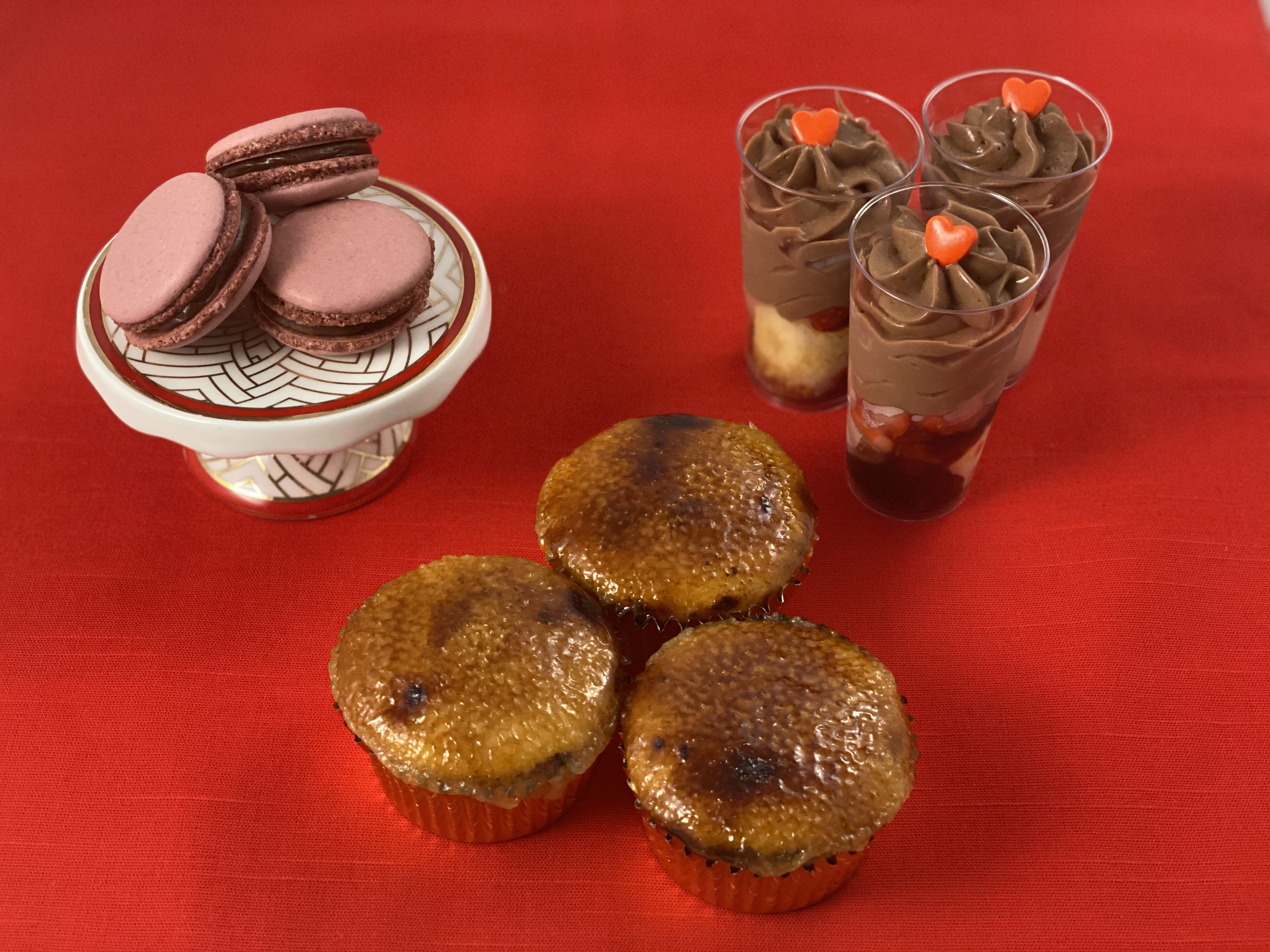 Rivero's Valentine's Day treats