Student organization hosts virtual tech workshops for the community
---
Ways of life have changed due to COVID-19. We remain at home to flatten the curve. We've made education and work possible through technology. And we're mentally adapting to a different pace in life.
As we embrace the change, more resources are available online, making it an ideal time to learn new skills.
Have you ever wanted to learn how to code? Upsilon Pi Epsilon (UPE), an FIU student organization for technology, is offering virtual workshops open to the community.
Yasmine Abdrabo, an executive board member of UPE and a computer science alumna, recalls how the organization canceled their events during the first week of remote learning. "It was too last minute to change everything online, but we needed to find a way to continue providing resources to our students and community," Abdrabo says.
Abdrabo, along with the e-board members, grabbed a calendar, re-planned and converted all of their in-person workshops to virtual workshops.
"We looked at different video platforms, such as Zoom and Google Hangouts," Abdrabo says. "We also took into consideration the best times for the workshops to be held."
UPE's mission is to provide students with opportunities to develop technically and professionally, welcoming people from all academic backgrounds and skill levels who have an interest in technology.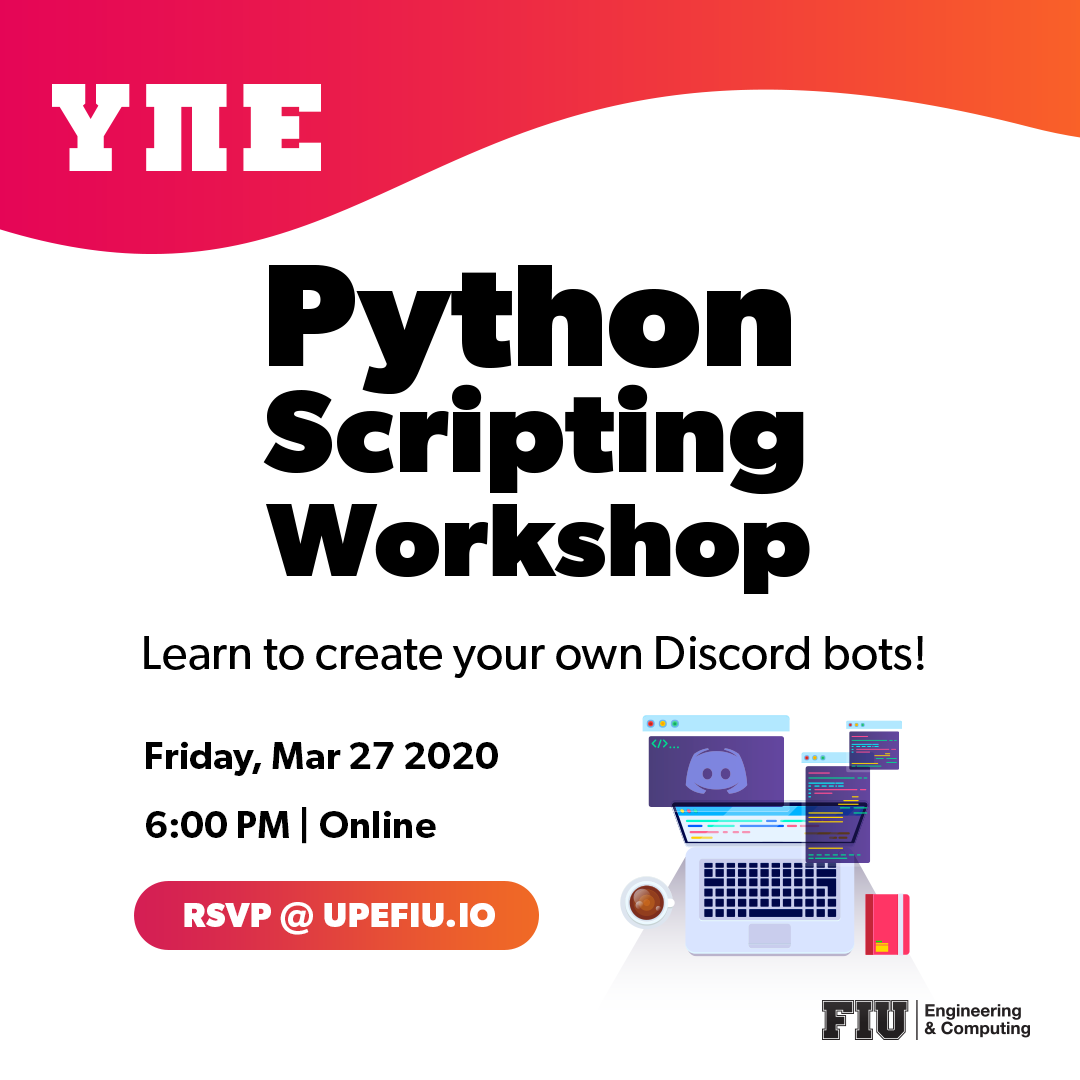 Late in March, the student organization hosted a virtual Python Scripting Workshop, where attendees learned how to code in Python by building discord bots, with no prior experience needed. Discord bots are automated robots that a user can program to do different tasks.
Other UPE workshops that have gone virtual are Google-sponsored workshops on topics like machine learning, Google Cloud Platform and the meaning of imposter syndrome in the tech field. The latter was organized in collaboration with FIU Student Government Association's Engineering & Computing senator, Elizabeth Alume, who proposed the idea and partnered with FIU's Counseling and Psychological Services (CAPS). 
An upcoming workshop focuses on the foundations of cybersecurity, where attendees will learn how to use essential hacking tools used by pentesters, or ethical hackers, through a hacking scenario.
Abdrabo has seen a benefit in going virtual.
"We've always had alumni reach out to us about wanting to continue participating in our in-person workshops, but we've typically had them scheduled during the early afternoon," Abdrabo says. "We've changed our times from 2 p.m. to 6 or even 7 p.m. to see what the turnout would look like."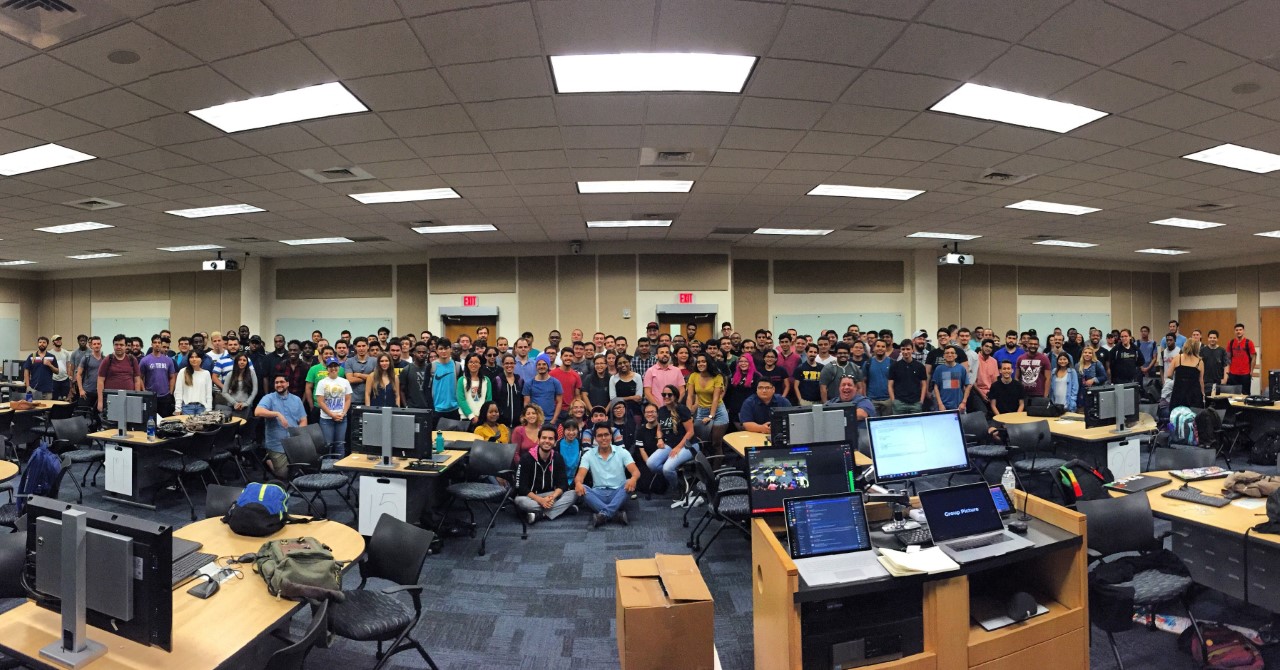 To their surprise, the turnout has been amazing.
Carolina Uribe-Gosselin, the director of SparkDev, a nine-week development program within UPE, worked with the SparkDev committee, a recruiter from Google and an engineer from Google to create content for the virtual workshop.
"To my surprise, we ended up hosting almost 90 students for two full hours," says Uribe-Gosselin, who interned last year at Tesla. "Students were engaged throughout the entire event, while they learned about connecting and working with data, artificial intelligence models and Google's Cloud technology."
Shanna Sit, UPE's vice president of marketing, attended the "Hey Google! What's Imposter Syndrome?" virtual workshop. Imposter syndrome is a term that describes when someone downplays their very own accomplishments and feels like a "fraud" despite not being one.
"Imposter syndrome is a common issue in society today, and I, too, have challenges tackling it myself," says Sit. "That's why I was curious to see what perspectives Google had to offer in this talk."
Sit found it interesting to see how attendees adapted to a more "personal" workshop through the "impersonal" online format.
"Surprisingly, it felt very connected. Presenters would speak about their experiences over Google Hangouts. In the chat feature, the audience would type messages about their own experiences with these issues, while others chimed in. The entire meeting was very encouraging," Sit says.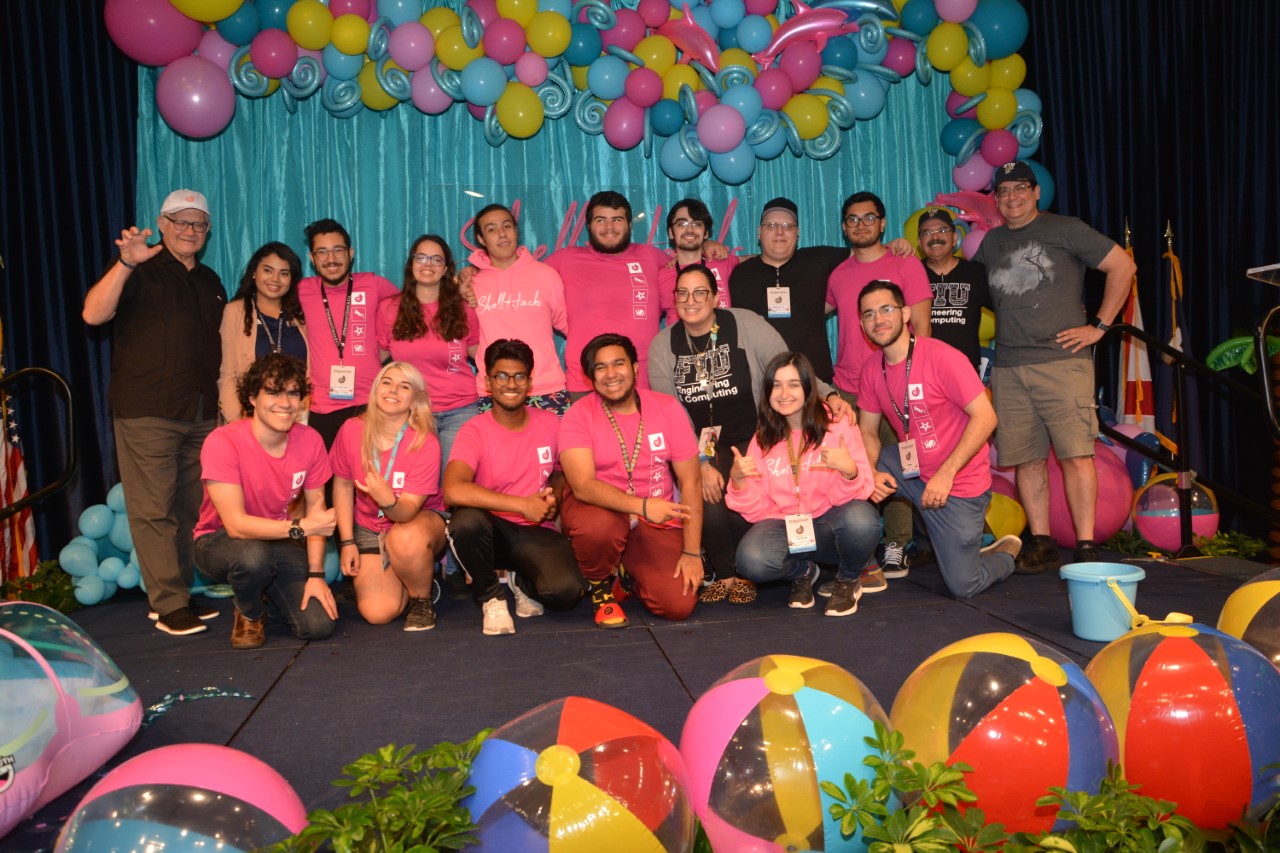 While the organization continues to host these virtual workshops, the team behind UPE is also planning Florida's largest hackathon event, ShellHacks, scheduled to take place Sept. 11-13.
UPE has a total of nine programs, 50 sponsors and 700 active members. Programs include Advance, where students come together and learn about career topics such as writing, technical/behavioral interviews, networking tips; and SparkDev, where more than 150 students work in teams to create projects on areas like artificial intelligence, game development, mobile development, disability tech and robotics.
UPE is supported by FIU's College of Engineering & Computing and is sponsored by top companies from all industries. The organization has been recognized both locally and nationally, named "Outstanding Engineering Organization" by FIU and "Outstanding Chapter" by the UPE National Council.
---
Interested in learning to code or curious to sign up to one of UPE's workshops? Visit FIU's Virtual Events Calendar, updated daily.