Graduation is the goal of every student. At FIU, though, it's just the beginning of your Panther journey.
Whether you want some help with your job search or you'd like to keep growing as a professional, FIU has got you covered – before, during and after graduation.
Alumni have access to a number of resources, networks, events and professional development opportunities. Why miss out?
There are so many ways to keep connected. Here are just seven ways you can take full advantage of everything your Panther family has to offer as you start the next chapter of your life.
1. Brush up on goal-setting and career advice while taking a free, five-week post-graduation course.
Launched in 2017, this free, online course was designed to help alumni as they transition into their careers. It's one credit and only five weeks of your time.
You can take the course at any point after you graduate from FIU. It's self-directed and self-paced, so you can decide which modules you want to complete and when. The course features a number of "pathways," modules focused on topics ranging from goal-setting and managing change to job search techniques and grad school prep. 
Staff members look at alumni feedback throughout the course and provide customized suggestions, connecting them with FIU services and staff members. 
To take advantage of this post-graduation course, visit the Academic and Career Success website and enroll in the course the semester after you graduate. For those who just graduated, there will be two-course offerings in the fall, starting in September. 
2. Join the Panther Pack.
Take your Panther Pride to the next level and become part of a group of 15,000 graduates with special access to Class of 2021 FIU swag, resources and much more. 
With only a $25 gift, you will join a network of Panthers around the globe, receive an FIU T-shirt and, most importantly, show your passion for FIU. Through your Pather Pack donation, you'll be helping future students and Panthers succeed.
Your gift will also make a difference when it comes to FIU's national rankings. You might not realize it, but FIU rankings mean a lot to alumni. When FIU's rankings go up, the value of your degree also goes up. That's a win-win.
Sign up here to begin your journey as part of the Panther Pack.
"The post-graduation course allowed me to gain more confidence and go out into the world ready for my career. You'll always have FIU as your backbone to help you accomplish your goals. Take advantage of all the resources you can. FIU really does have your back, and this course will help you."
- Dornicia Daley '21, graduated with a bachelor's degree in business administration 


"The post-graduation course is a way to make sure that alumni can take advantage of the resources the university has. One of the things we know is that the world of work is changing rapidly. We need to make sure students are agile and develop a love of learning because that's how they can thrive in this type of environment."
- Valerie Johnsen, director of Academic and Career Success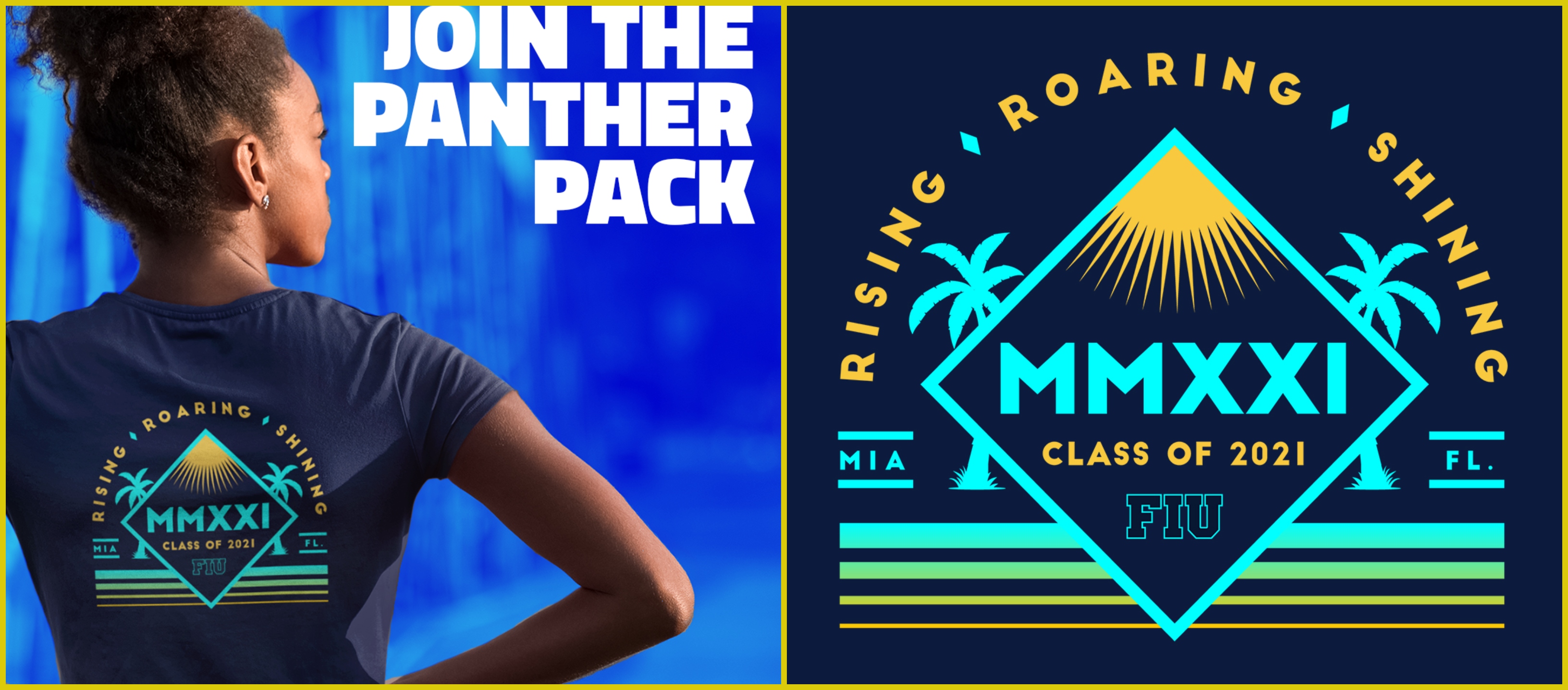 3. Take advantage of Career and Talent Development resources.
You have access to the exact same career resources as current students up to one year after your graduation, including getting one-on-one appointments with career coaches. That means you can get your resume critiqued. You can do mock interviews. And you can come by and chat with a career coach to get some tips on next steps to succeed in the workforce. 
After the first year, you still have a wealth of resources available to you. Alumni, regardless of graduation date, always have access to attend all workshops and events, including FIU career fairs, organized by the Career and Talent Development team. Likewise, alumni can continue to find job opportunities through Handshake, the digital job search platform used by the university.
Alumni belonging to FIU Business or the Chaplin School of Hospitality & Tourism Management can also reach out to their area's career resources team for continued career tips and prep beyond graduation.
Visit the Career and Talent Development website to learn more. 
4. Join a Panther network in your area – and participate in athletic games and events!
By joining a network, you'll get to mix and mingle with alumni at happy hours, community service events, football watch parties and more. Most events are free and open to FIU friends and family.
Getting involved with your Panther Network means you'll be able to support your community and your alma mater. Networks focus on student recruitment, career networking, athletic support, social networking, fundraising and advocacy for FIU. This is a great way to give back, make a difference and have fun. There is no membership fee to participate in a Panther Network.
Whether you officially join a network or not, come back to campus anyway! There are many opportunities to meet fellow Panthers, learn more about the world or just enjoy great company through events, sports games, lectures and conferences. You can even join a Panther Book Club.
Learn more about Panther Networks at the Alumni Association's website and find events that might interest you on the FIU Calendar. You should also keep up with your department or unit's social media or website announcements to stay in the know. 
 "You can always think of FIU as a second home. We don't just say 'bye' after graduation. We continue to support our students. Many are first generation students who might not have family members that can help them write a resume or help with an interview. This is about our students and alumni succeeding."
-  Maria Villalobos Leal, career counselor at the College of Arts, Sciences & Education
5. Share your story and inspire students during Panther Alumni Week.
Panther Alumni Week (PAW) connects students with alumni through class presentations, industry panels and networking events. Alumni from across diverse disciplines, careers and generations come back to FIU through in-person or virtual events each year to share their insight with students – and to help inspire them to achieve their goals.
These exchanges can lead to your becoming a mentor or helping connect a student with a job or internship opportunity – just like someone did for you at some point. That is exactly what PAW is about: Alumni stepping up to share valuable advice and opportunities with students.
It's Panthers helping Panthers. That's priceless.
Learn more at the PAW website.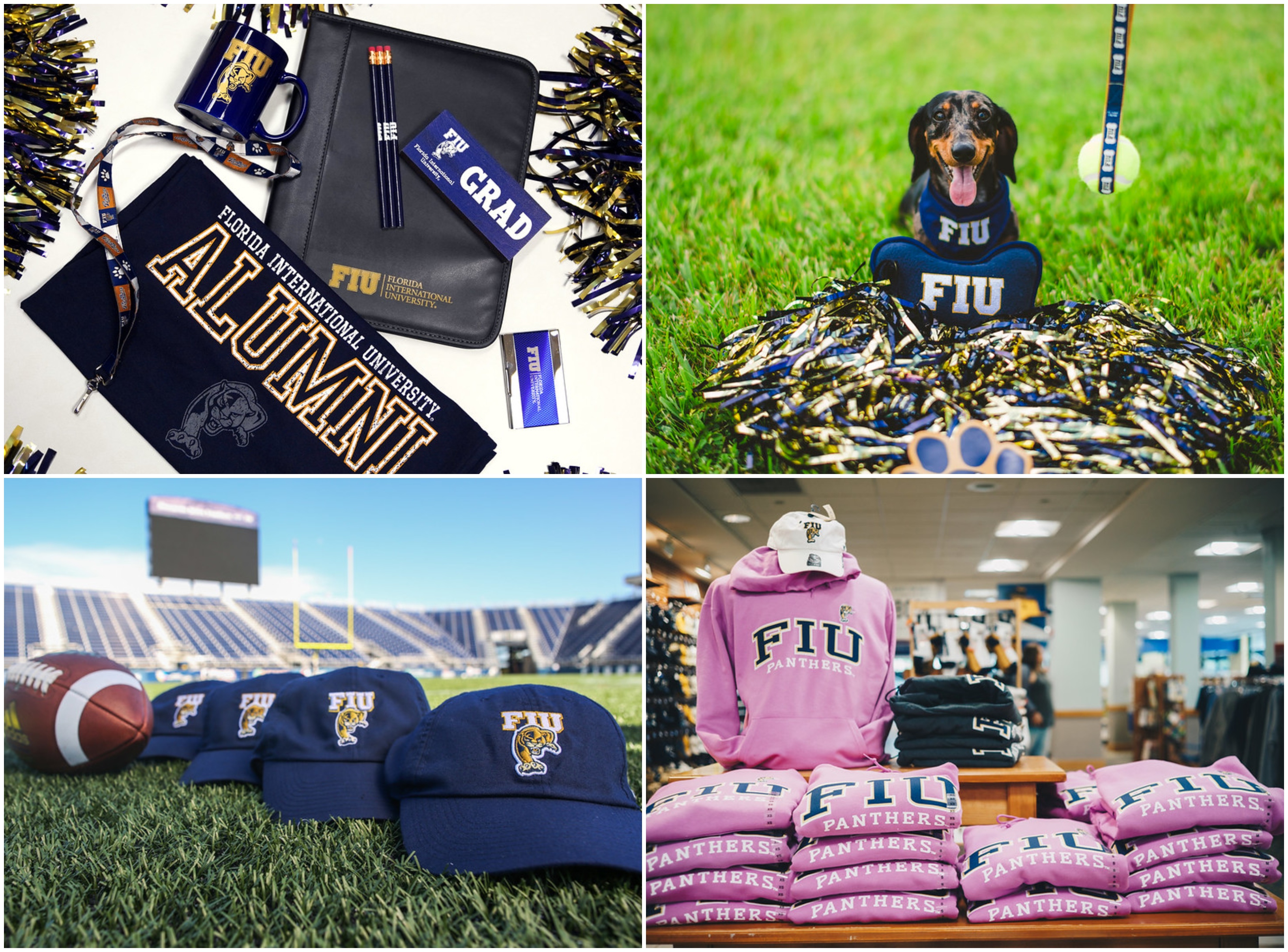 "If PAW was one word it would be 'perspective.' Alumni return to share their perspectives of the benefits of FIU as applied to the world. As faculty, I just LOVE to witness the success [of] my former students."
- John William Bailley, Honors College professor
6. Come back to FIU for your next degree or micro-credential.
To succeed in a rapidly changing workforce, you need to be a lifelong learner.
If that means earning a master's or doctoral degree or coming back to earn a certificate or take courses relevant to your job – FIU is the place to be.  
The university offers a number of diverse programs and course options that can help you grow as a professional, prepare for a promotion or even switch careers.
FIU's Office of Micro-Credentials is another important resource for students, community members and recent or seasoned grads alike. FIU offers micro-credentials or digital badges in a variety of areas ranging from cyber operations to emotional intelligence and understanding advocacy, communications and careers in Washington, D.C.
These micro-credentials are designed to prepare you for 21st-century critical competencies – skills that are in demand with employers and that can help you bring unique and valuable skill sets to the table. 
7. Don't forget: Keep up with the latest happenings at FIU – and rep Panther Nation to the world!
Stay in the know by signing up to receive the FIU News newsletter. You'll never miss a beat when it comes to the latest student successes, cutting-edge research and innovative programs at FIU. That way, when someone asks you what's going on at your alma mater, you'll shine with Panther Pride and tell them how FIU is making a difference. 
Also, make sure to update us about your success and major life events by submitting a Class Note for the FIU Magazine, so we can share news about you with our Panther family. You can tell us about promotions, new jobs, marriages, births, awards and recognitions or new publications you are proud of. 
And of course, flaunt your Panther Pride! Wear your FIU gear and rep your alma mater wherever you go. From T-shirts and sweaters to water bottles, wallets and jewelry, Barnes and Noble at FIU is your one-stop shop for all FIU-themed décor and apparel.
Paws up, Panthers! See you around FIU. 
"Micro-credentials are a great opportunity to develop the skills you need for your career and to demonstrate competency in areas that may have been outside your original field of study. This is helping our students, alumni and community become more marketable in an increasingly competitive job market."
- Bridgette Cram, assistant vice president of Academic & Student Affairs